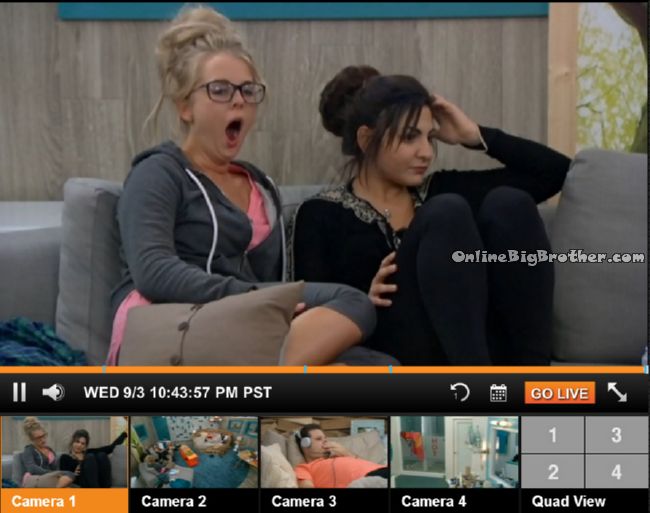 Going to keep this weeks short and sweet this week.. We've been waiting for something to happen all season but it hasn't with 2 weeks of feeds left let's hope for something. I don't really care what just something unexpected would be nice. Earlier today it was tweeted that a new twist will be announced tonight during the show. The tweet showed a picture of a gold button.. Kinda wonder what it could be this late in the game, last time there was a button was BB14 when the coaches came into the game. Scroll down to see the picture.
Caleb wins the HOH
Caleb nominates Nicole and Christine, the primary target is Nicole secondary is Christine. No Backdoor option has been considered. Victoria is decided to be the replacement nomination if POV it played.
POV players are picked Victoria, Nicole, Caleb, Cody, Christine and Derrick
Victoria promises to fight to win the POV to save Nicole. Fans brace them themselves for something unexpected
POV is played Nicole feels it was a competition for her to win.. of course Christine wins it Nicole cries.
Caleb toys with the idea of putting Frankie up, Derrick and Cody want Nciole gone at first then switch to wanting Frankie out
Derrick and Cody kinda try to get Frankie nominated but don't commit themselves enough to damage their personal games
At the last minute Caleb decides to not put Frankie up
POV Ceremony has Victoria going up as the replacement nomination
Nothing happens for days
Have Nots rooms gets closed
Nicole tells Derrick he's been telling everything she say to Cody, she calls him out for having a final 4 and pretty much playing the entire house
Derrick denies everything spins it back on Nicole has her crying and pleading for forgiveness within a hour. Memories of Danielle BB14 come to mind
Predicted Results
Nicole is evicted
Real results
Frankie Votes to Evict Nicole
Christine Votes to Evict Nicole
Derrick Votes to Evict Nicole
Cody Votes to Evict Nicole
Evicted house guests is Nicole
Double Eviction Showdown
HOH Winner is Derrick
Nominations are Christine and Victoria
POV Winner is Frankie
POV Not Used
Cody votes to Evict
Caleb Votes to Evict
Frankie Voters to Evict
Evicted house guest is Christine
(She gets MAJOR BOOS walking out)
Next HOH will be played tonight..
The twist
If the button is pushed the game stops live both nominees will come off the block and the week is replayed.
The Live Feeds are archived. You can go back and watch everything that happens
Try It Free! Subscribe now to the official BB16 Live Feeds
Julie Chen's social media handler tweeted this earlier today "Not only do we have an exciting #DoubleEviction 2nite on #BB16, but I'll announce a new twist! Here is a sneak peek! "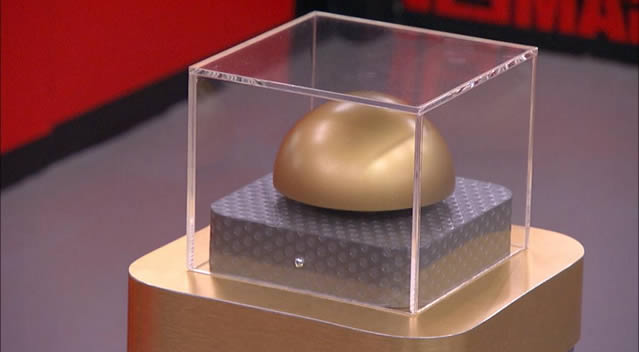 What Julie said about the twist
#BBrewind
If That button is pushed in the coming days then next weeks live vote will stop live on the air The two nominees Will immediately come off the block The Game will rewind and the entire week will be replayed that means next week's nominees could go from being on the block to becoming head of household. It's a week you do not want to miss as we are full steam ahead to the finale. Tune in Sunday to see who is the new Head of Household To see this Big Brother Rewind twist unleashed on the houseguests and to witness the return of Big Brother legends Jeff and Jordan for a surprise announcement. Then to make way for the NFL we are changing our schedule for the rest of the season.
POV back up for grabs Tuesday 8/7c then the Live Eviction will be Wednesday 8/7c will another houseguest be evicted or will the game stop dead in it's tracks.
[polldaddy poll=8285104]