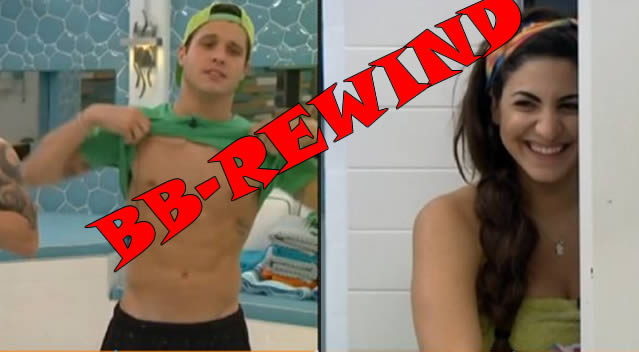 Most of the time twists rarely work out on BBUS and they end up BORKING the game. With that said as far as twists go I didn't mind the BB rewind it's a reasonably even twist with exciting feed potential. The timing though was horribly wrong. They should have pulled it out during the Zach, Donny or Nicole evictions, one of the BIG fan favorites. Instead it happens near the end of the season and doesn't give us anything other than one exciting episode on TV.
Depending on what happens after tonight's show we could see some fireworks during this last week of feeds. The group of four guys are going to have to turn on each other. How will they handle this could be interesting. Final week Live Feed Sign up
Summary of the Week
Christine is evicted gets boos as she leaves. Remaining house guests are shocked by this it becomes a major concern for some of them Mainly Cody. Wild speculation as to why Christine got booed consumes the week's conversation. For the most part they decide it's because she was "Crushing" them in the Diary Room.
Frankie wins HOH
The house decides to push the golden button, Most players are excited about it (Frankie and Cody). Derrick is nervous about it
They have no idea what the button does and much of the week will be spent speculating
Frankie nominates Victoria and Cody the target is Victoria
POV is played. Frankie wins
Veto Ceremony is a day early, Veto is not used target is still Victoria
House guests find out Wednesday night is a live eviction
Derrick is getting Victoria to lie about Derrick's Jury votes and say she is not close to Derrick any more because he lied to her and isn't giving her a vote this week. Victoria explains to Frankie that Nicole told her everyone in the jury hates Derrick because he back stabbed them. The hope is Frankie takes Derrick toe the end because he thinks he'll get the Jury vote.
Derrick calls this a "DAN move" says it's just like the BB funeral. The validity if this claim remains contested.
Victoria knows she's going to be evicted but doesn't know the rewind will save her. Unless she wins HOH/POV she's most likely going home anyways.
Results 
Victoria would have been evicted if is wasn't for BB Rewind
BB Rewind..
Cody has to wear the dinosaur costume again.
HOH is replayed tonight.
HOH and POV are the same competitions from last week.
Sunday the Jurors return to the house for a bit. POV winner is shown
Tuesday is eviction leaving final 4 in place
Wednesday second eviction bringing us to final 3
Friday Special episode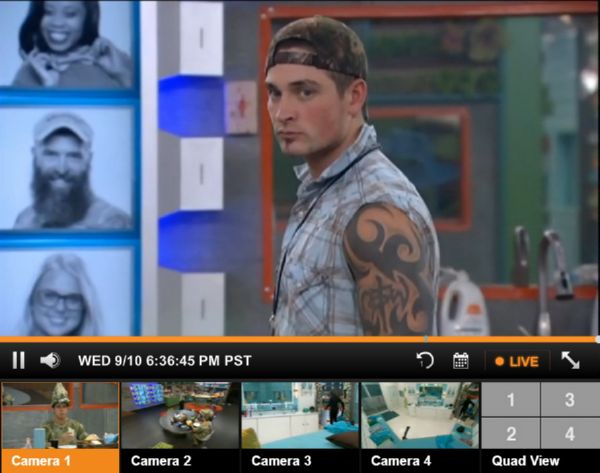 Caleb wins the HOH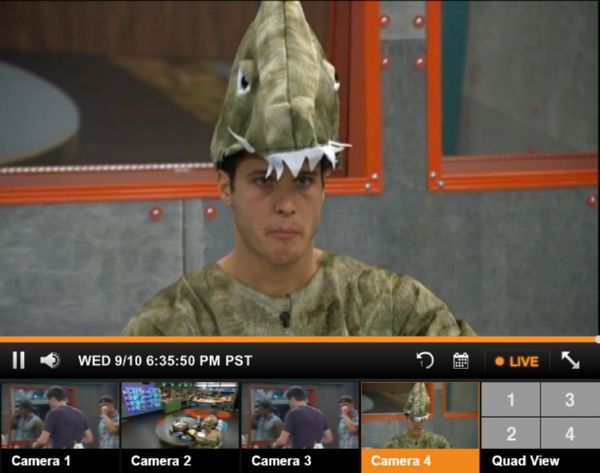 Cody back to being a dinosaur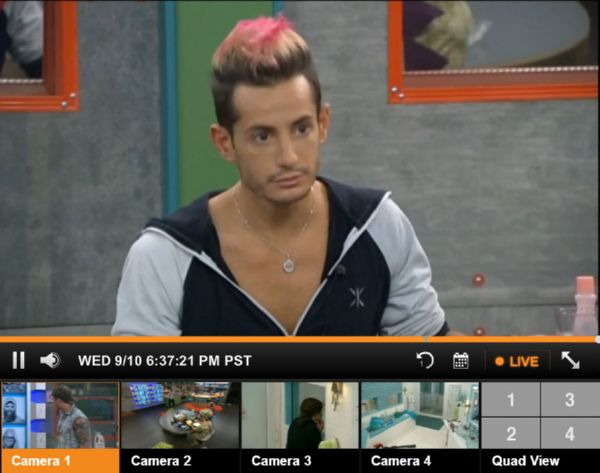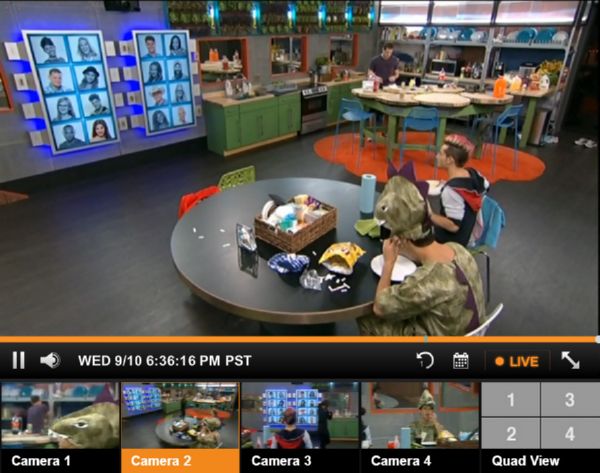 Caleb is the only one really happy
If you found the 24/7 live feed coverage valuable please consider a donation.
We never missed a day, rarely missed an important conversation and rarely got sleep
Another way to support us is to make your Amazon purchases through the links below.
No extra cost to you. links are valid throughout the year.
Amazon.com Link
, Amazon.ca Link