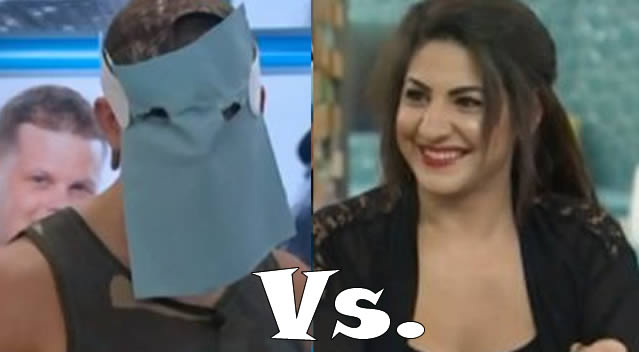 Yesterday it was official Frankie was evicted from the Big brother 16 House. The final regular HOH winner Is Derrick and he nominated Victoria and Caleb. Cody won the power of veto which he plans to not use. The result is Beast Mode Cowboy will most likely be evicted tonight. This leaves Cody, Victoria and Derrick in the Final 3.
Past years had the final HOH competition take place in three parts, Endurance, Puzzle/blend and mental, The losers of the first part play in the second part the winners from both part 1 and 2 play in part three. The winner of part 3 is the final HOH winner they get to decide who to take to the end. When securing Jury votes the final HOH is look upon with high regard.
Victoria has a chance to win the endurance part if it favors people with smaller bone structures but chances are great one of the guys will win the other two components and therefore the final HOH. Who Derrick/Cody will take in the end is up for debate. They are both given a for sure win if sitting against Victoria but when sitting against each other things get a bit more murky.
Since CBS doesn't tell us anything about the Live feed schedule I have no idea what they are going to do. I know they are not selling any new subscription and service will remain open until OCT 8 for Flashback purposes. I would suspect tonight is the last night but who knows.
Results from Show
Cody Wins POV.
Cody Votes to evict Caleb (Cody outs the hitman in his speech)
Evicted house guest is ?
Support this site make your Amazon purchases through the links below.
No extra cost to you. links are valid throughout the year.
Amazon.com Link
, Amazon.ca Link
Amazon not for you but still want to support the site please consider a donation through Paypal
[polldaddy poll=8244330]