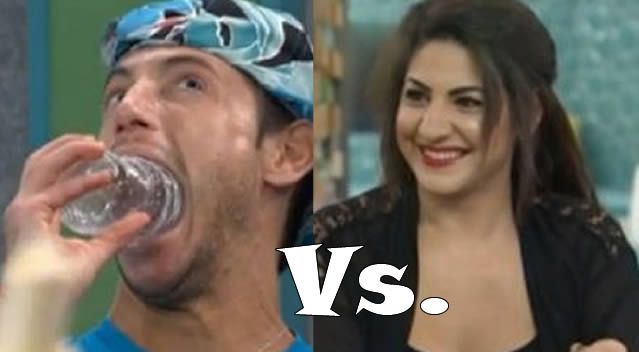 There was a Live feed leak from earlier today Frankie was evicted and Derrick is the new Head of Household. Tonight we will see the Frankie eviction and Derrick winning the HOH. I'm not sure when the Nominations or POV will be shown but I know Wednesday there is another eviction leaving just three people in the house for the final week.
My predictions
We know from the Live Feed leak earlier today That Frankie was evicted and Derrick is the new HOH. We don't know who he nominated or the POV Results. I believe Derrick will want to get Caleb out. If Caleb wins that Veto he will have the sole vote to evict and I believe he would evict Cody. If he Doesn't win POV he's going home and the final three will be Victoria, Cody and Derrick. Derrick has hard final 2's with Cody, Caleb and Victoria I do not see a scenario where Derrick is evicted he will be in the final 2.
I'm not sure when the live feeds will go down for good I suspect it will be Wednesday night. They are not letting any new subscribers. The Live feed service will remain on until 10/8 so you can flashback and re watch some missed drama.
Show results
Cody votes to evict Frankie
Derrick votes to evict Frankie
Evicted house guest is Frankie
Actual team america task.. Win Big Brother and take home an extra 50 thousand dollars.
Derrick wins the HOH
[polldaddy poll=8244330]