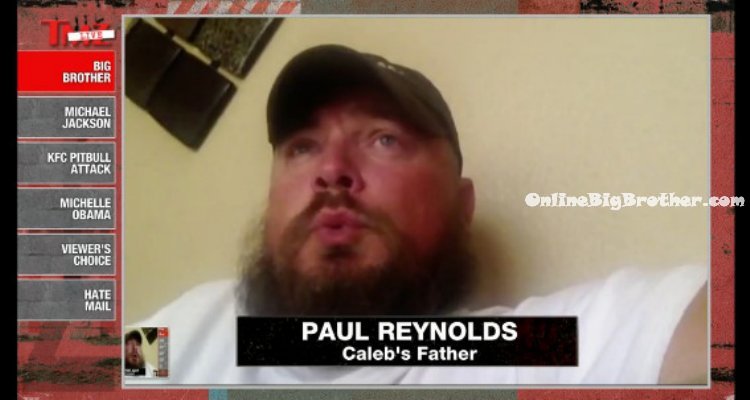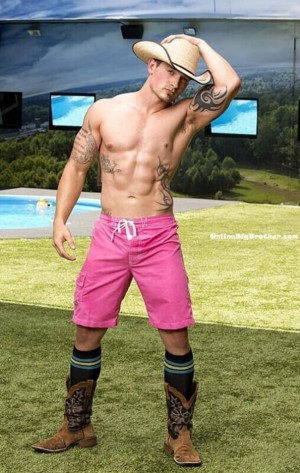 Tonight was the first episode of the 2-Night première for big brother 16, if you missed it here is our summary. We got to see the first 8 house guests move into the house and compete in the first HOH competition. Although, house guest Caleb Reynolds hasn't moved into the house yet, the drama surrounding his appearance on big brother is continues to be talked about.
Last week we posted information about Big Brother 16 house guest Caleb Reynolds making racist and homophobic comments on his instagram account a couple of years ago. Today TMZ followed up with Caleb's family and friends to find out the truth and to allow them to defend Caleb. In the following two videos they discuss Caleb's use of the words "f*g" and "Muslim monkey". They don't however discuss the video of Caleb killing a wild boar with a stick. Following the release of the story last week – Caleb's family deleted his instagram account (insain_physique) and the YouTube videos.
TMZ states:
"By the way … there's no way CBS didn't know about this … they do background checks on all contestants for reality shows and scour social media."
Caleb's Father – Paul Reynolds comments on the issue:
"You know this was 2 years ago, the comment. And I noticed in the intro there that there was talk of racial slurs. No there was one use of the word, you know the "F-word" could mean many things but in this case. We all know the word was f*g. And he did use that word, he did say Muslim monkey but in keeping it simple! I will tell you this Caleb is the furthest and they'll see on the show. If they're looking for some controversy with a racist or a homophob… They chose the wrong guy because they're not going to get it! Caleb won't play that game! He's got homosexual friends. He has LOTS of black friends. That's just not Caleb!"
TMZ:
"You're not denying that he wrote the comments!? And not only did he write them he left them up! Because someone writes something in a computer and then thinks oh this is horrible I should delete this but he left the comments up."
Paul Reynolds:
"Yeah he wrote the comments and he left them up! But in his defense I will tell you this his comments were completely political! They weren't racial."
TMZ:
"But they are racial used for a political purpose!"
LAST CALL! There's still time to get 20% OFF your Live Feed access
Share it YO!!
Tweet