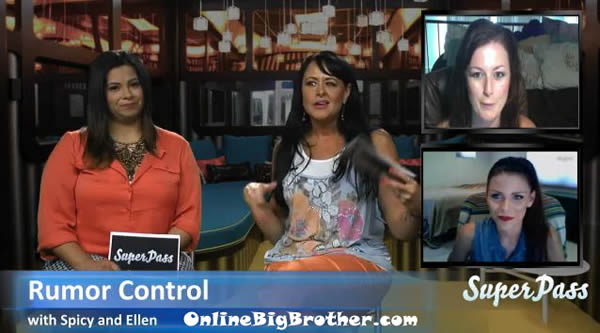 On the third installment of the Big Brother 14 Rumor Control, Spicy and Ellen hosted the segment with special guests Daniele and Rachel. The begin by talking about what happens during the first 5 days of being in the house. Rachel and Daniele talk about how everyone gets to know each other and its fun. They talk about the food that's available to them and hearing the Big Brother voice for the first time.
They ask Rachel and Daniele if it's bad to win the first HOH competition. Rachel says that she didn't think it was bad, she won it last season and Hayden won it the season before and we both won the game.
How hard is it to put someone up after you had just met them? Rachel says that it was nice to have Jeff, Dick and Brendon in the house to help guide her but that it would be harder if it was an all new cast. Daniele says that it's easy to just put up someone and say that they were weak in the competition or whatever. Rachel says it's a strategic move because you are HOH for almost 2 weeks so you always have people up there wanting to talk to you.
How hard is it to learn all their names? Daniele says that she is really good with names and it was easy but Rachel and Dick and the others in her alliance were really bad with remember names in the beginning.
Next they talk about the cast. Daniele says as a whole the cast its hard to judge them but you can tell who each was cast to be, like Jenn is like Lydia, etc.
Ellen and Spicy comment on how there isn't really a good looking male, except for Joe. They discuss how him being a cook will help him last longer in the house.
Watch the FRIST 3 Days of Big Brother 14 For FREE
Click here for your: 3 Day Trial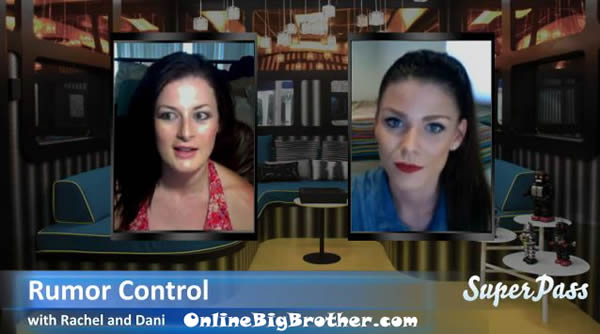 Fantasy Draft picks: (First, Second and Third Picks)
Ellen picks Kara, Shane
Spicy picks Joe, Danielle
Daniele picks Frank, Willie, Jojo "The DoDo"
Rachel picks Ian, Ashley, Wil
They bring up how Frank said some nasty things about Daniele and he is her first pick. Daniele says that she has met Willie Hantz brother Russell and that she guarantees Russell coached Willie really hard before he entered the house. Rachel says that she doesn't think he will go far because people in the house will recognize him and he'll have a huge target on his back. Rachel thinks that Danielle and Shane will have a showmance this season. They talk about how Jojo will not be a favourite in the house and that her mouth will get her in trouble. They all say that their first picks are the people in the house that they think will win it all. Daniele says that Ian reminds her like part Ronnie & Eric Stein.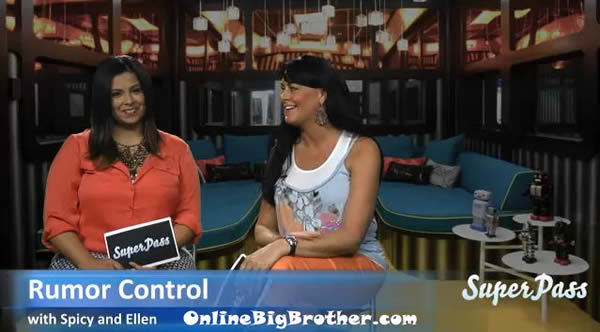 Big Brother 14 Live Feeds: Try them FREE for 3 Days: SuperPass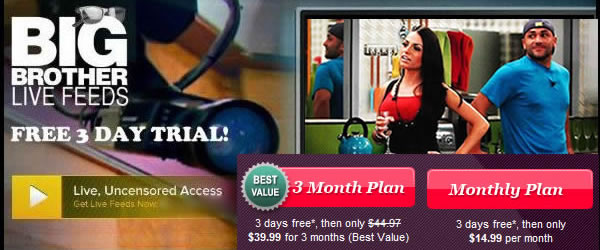 Share it YO!
Tweet