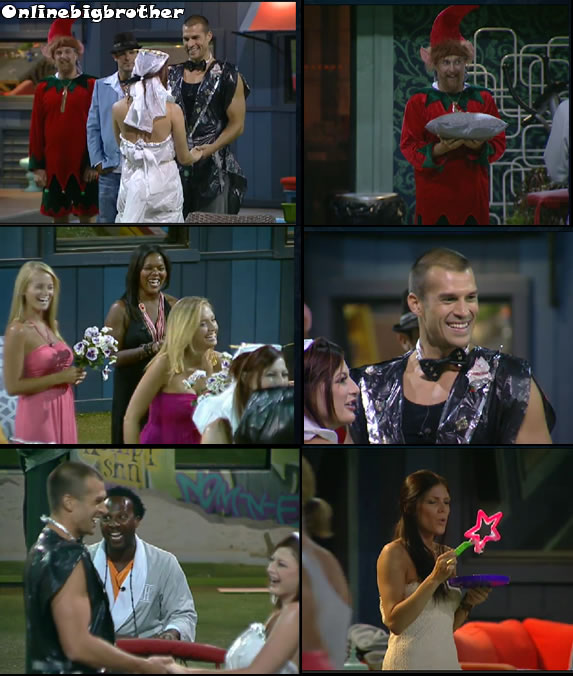 Big Brother 13 Live Feeds Can be watched on your iPhone and Android Mobile devices sign up -> Watch Big Brother 13 on Your iPhone or Android Phone
10:40pm The Big BRother Wedding
Dani was blowing bubbles
Lawon was the priest (He was awesome.. this game his social game a boast)
Jeff is the best man ("trying to stay out to the camera"
Team Bacon was the girl bearer
Jordan was maid of honor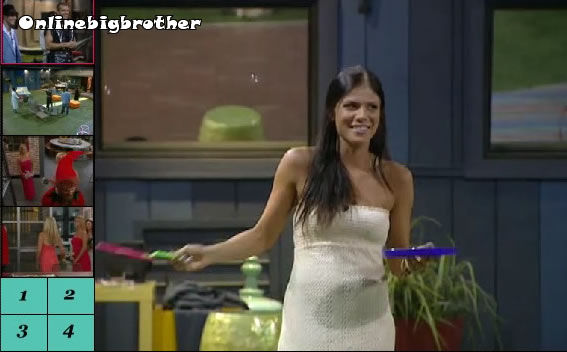 10:55pm Jeff does a speech from his favorite movie blow and they toast the wedding, "May the wind always be on your back and the sun upon your face and may the winds of destiny carry you aloft to dance with the stars.". Rachel throws the flowers straight at Jordan nobody else tries to catches them.. Looks like another BB wedding may have to be planned.
11:00pm the honeymoon on the hammock where they met on BB12. rachel is wanting to get married as soon as they can. They join the rest of the houseguests in trying to put everything back together in the backyard. everyone is talking about how much fun ot was. brendon and Rachel like making sure everyone knows that this was the first big brother wedding in history.
11:09pm in the house near the havenots room Rachel and Jeff are briefly talking and jeff says: "So this Thursday hey" Rachel thinks he means this Thursday brendon gets evicted. Jeff says no he was meaning that this Thursday they will be showing the wedding on TV.. "Get off the negative train Big rachel"..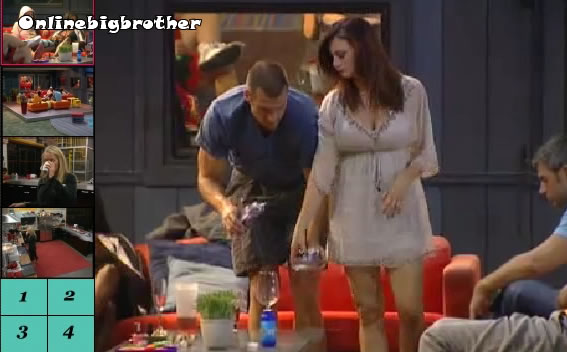 11:15pm Backyard most the house sitting around drinking. Rachel is wearing a VERY short dress and underneath she has a bikini on. When rachel comes out to be with everyone Shelly says :"Ohh look that's a cute little shirt uh dress thing" (Shelly shot straight nicely done straight shooter)
11:30pm Chit chat Kitchen Jordan, Rachel and Brendon Jrodan is cleaning around the kitchen. She asks Rachel why she was so nervous. Rachel doesn't know she just was. Jordan brings up her friends wedding where she was the maid of honor and she had to get up and do a speech, "I had liquid courage". Jordan adds that her friends were all worried about her when she got up to give the speech because. "They never know what'll come out of my mouth"
Share it YO!!
Tweet