9:15am – 10am Brendon, Rachel and Shelly are out in the backyard talking about random things. Rachel tells Shelly all about her problems of finding jobs. The conversation switches to talking about health care and how expensive it is. Adam weighs himself on the scale. He leans forward and he weighs 215 pounds and if he leans back it reads 200lbs. Adam is now up and out in the backyard talking to Brendon and Shelly as Rachel works out on the elliptical.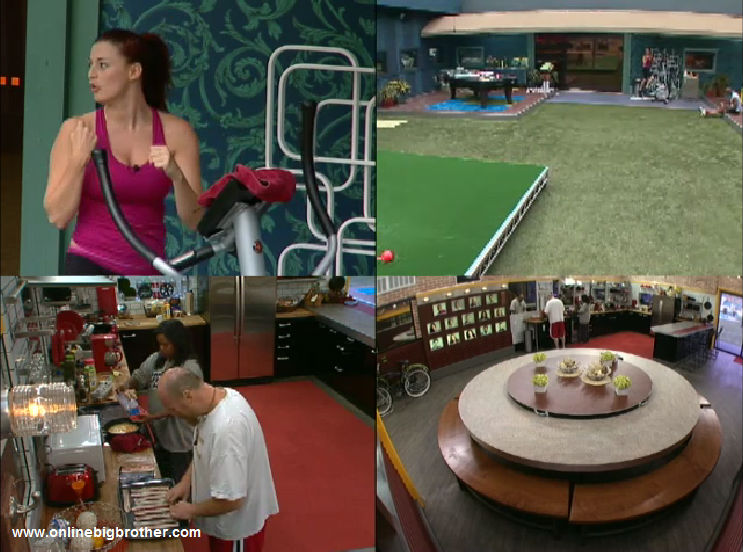 10am – 11am Big Brother tells the Good Morning.. it's time to get up for the day. Jeff and Jordan are still sleeping in their beds, Lawon and Cassi are sleeping in the havenot room. All the houseguests are awake making breakfast and getting ready for the day. Rachel asks Adam talk about 90210 then Adam heads inside to make breakfast. Dani and Keith are working out, Porsche plays the golf game with Brendon, Adam and Kelia are now in the kitchen making breakfast, while Shelly is cleans. Shelly says that she may have their next invention .. turning the broom into a swiffer using baby wipes and a hair tie. She tries it and says that it works awesome!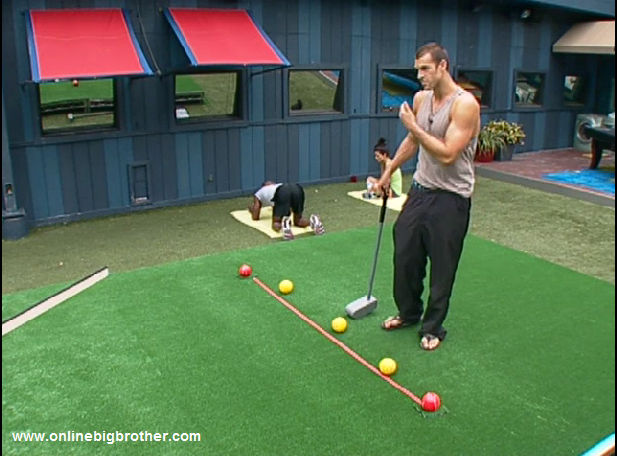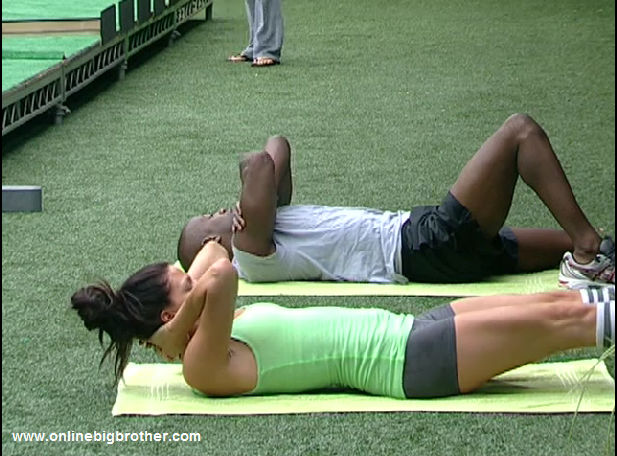 11:25am Really slow morning in the Big Brother house… no game talk just random conversations, eating, working out, playing the mini golf game, getting ready for the day and sleeping…
Share it YO!!
Tweet