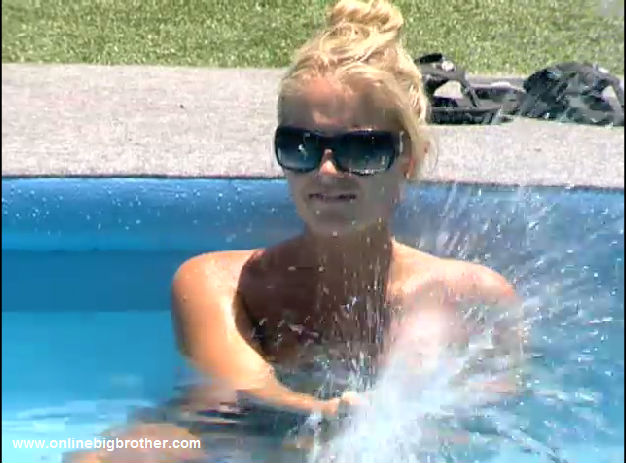 This Live Feed Update pretty much outlines the house guests laying around sunning themselves. The girls play "would you rather", JJ mess around with the hose and Kalia wants to throw in the towel because she hasn't mad any connections yet.
1:30pm Jeff and Jordan are in the pool. Jeff asks her to spray his face with the hose. Jordan does and it goes right up his nose. Jeff says stop you just gave me nose an enema.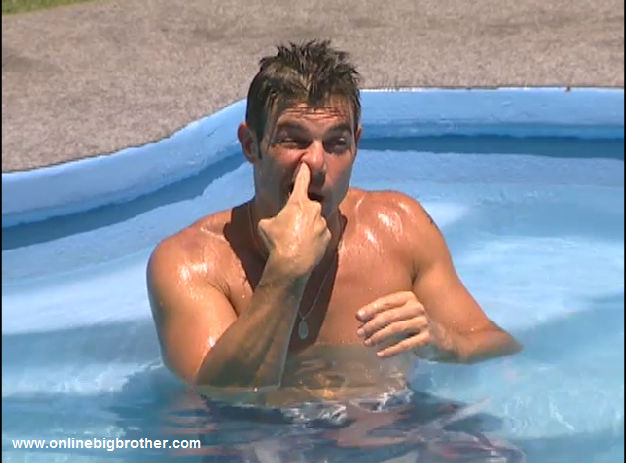 24/7 UNCENSORED Big Brother 13 Live Feeds!
FREE 3 Day TRIAL!
Then Jeff tells Jordan to spray Rachel while she is sleeping by the pool. Jordan is really nervous and Jeff asks Brendon if its okay. Brendon says yeah do it. Jordan says are you sure and they all laugh and tell her too do it. Jordan sprays Rachel with the hose and she wakes up and freaks out not knowing whats happening. They all laugh.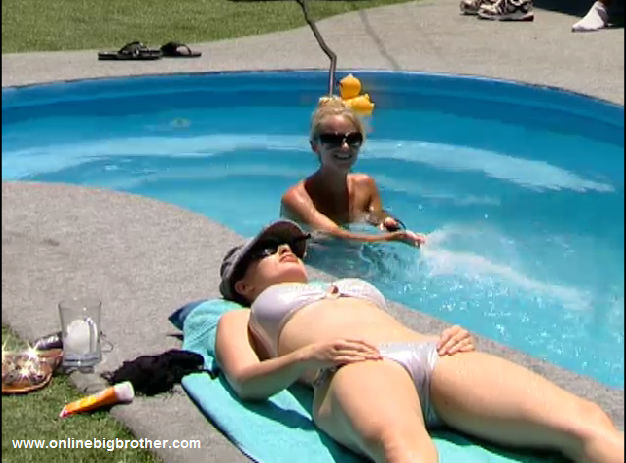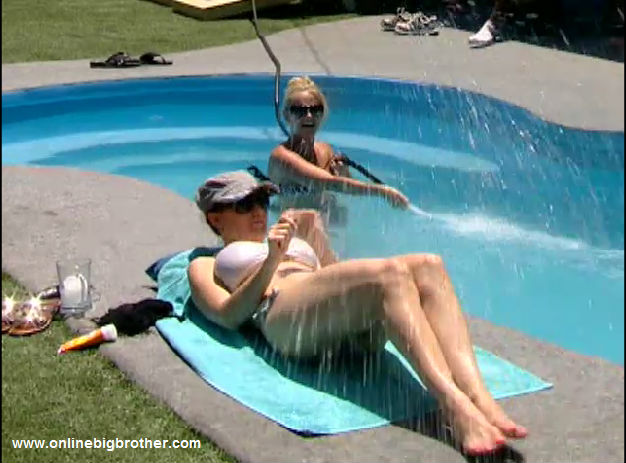 1:45pm – 2:15pmThe houseguests by the pool are all laughing and joking around. They start rapping and then play word association games. Then Dominic asks Kalia if she wants to play would you rather.. Would you rather have $500 a month or 10 years added to your life? Kalia says she would want the money. Would you rather wake up and your entire body tattooed or entire body has piercing everywhere and you cant take them out? Would you rather have no nails on your hands or no eyebrows? Cassi asks can you paint your fingers? Dominic says no. Kalia and Cassi both say no nails. Would you rather poke yourself with a big needle every day to survive or stick it I* Y*** B***? Cassi asks what like a ? Cassi asks would your rather wear clips on your ni****s all day … Adam walks by and says yes! ..oh was there an or? They all laugh.. Cassi smells spaghetti and asks if someones cooking it? Dominic says that she has a good nose …you can smell my farts like three days later.. and say what I ate. They laugh and say eww.. Cassi says yeah its true ..the other night I was like it smells like ketchup and …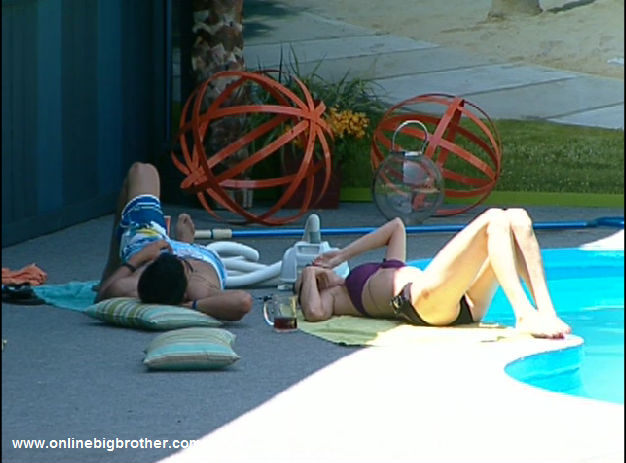 2:20pm Jordan, Jeff, and Kelia are laying out on the loungers talking about how hot out it is. Jordan asks Kalia if she wants an orange. Kalia says NO! Jordan says oh yeah sorry I forgot you can't eat.
2:35pm – 3pm Shelly and Dani are whispering and talking in the kitchen. They are talking about Cassi and how her true colours are starting to show and that she's starting to think she has game. Dani says that she is cool but last night it got to her when she was outside with Cass, Dom, and Kalia playing would you rather… and they were saying mean things about other houseguests. Shelly and Dani talk about how Cassi is running the newbie's side. Meanwhile, in the backyard Jordan tells Jeff about Kalia's plan to get herself and Lawon nominated so that Lawon can get evicted and she'll get the golden key. the conversation changes to talking about where they will vacation and travel after the show if the win.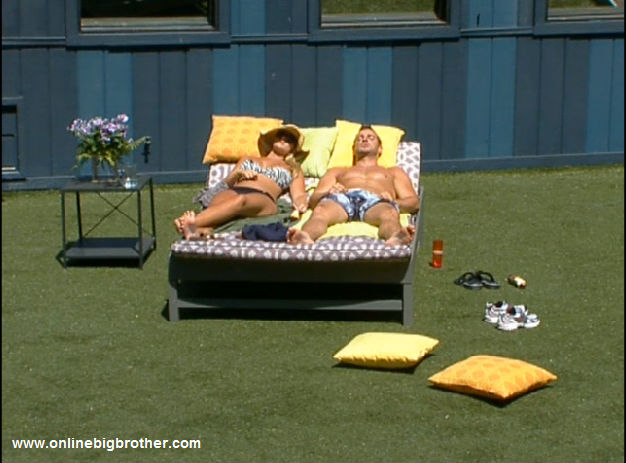 3pm Dominic and Kalia are in the pool and she is working him, telling him that she wants to go home …that she know she won't win ..that she has a one in 14 chance and knows she wont be the one to win. She says that she isn't make connections with anyone and that she could sit in the corner there for hours and no one would come talk to me. Dominic says yeah ..I like you and I see what you mean …most everyone else has someone. He tells her not to throw in the towel yet .. She says no I'm not …that's why I am just telling you ..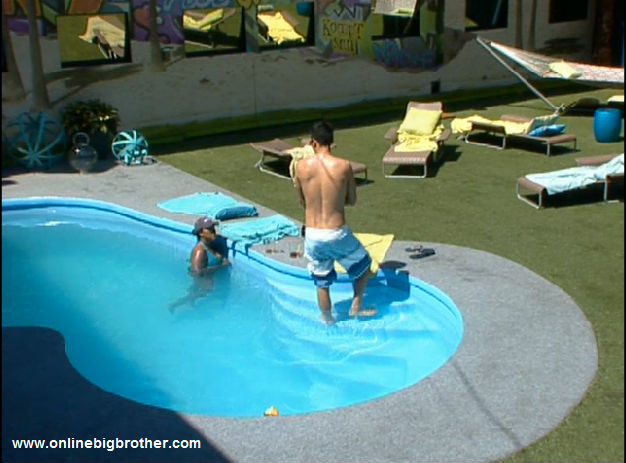 BB13 Live Feed Screen Captures , These are being updated every 10 minutes all 4 Cams 24/7
@BigBspoilers and @Dawgsbigbrother on Twitter for recent crazed out spoilers. Theres also a Facebook page here .
Share it YO!!
Tweet