Get the BB13 live feeds on your Android and iOS devices. Sign-up for the 3 Day Free Trial
Big Brother 13 Spoilers POLL CAST your VOTE!
1:50pm Jeff, Jordan and Kalia are in the bathroom. Kalia is teaching Jeff some dance moves.


24/7 UNCENSORED Big Brother 13 Live Feeds!
FREE 3 Day TRIAL!
2pm Brendon and Cassi are talking game in the lounge room.. Brendon tells her that he made the same deal with everyone that if they aren't put up this week then they wanted to be safe next week. Cassi asks who they are thinking of voting for… Brendon says that his policy is to not say who he is voting out …just for the sake of that person ..until right before.. because no one wants to feel like they have no chance left. Brendon then asks who she is thinking of voting out Porsche. Cassi says yeah. Brendon asks if Cassi knows who Shelly is voting for? Cassi says Shelly is leaning towards voting out Porsche too. Cassi talks about how she doesn't trust Keith …but that she has to think about who will be the lesser to of the two evils. Cassi is really trying to push for Porsche to be evicted. Brendon tells her that Porsche really doesn't like you. Cassi talks about how Porsche has been acting and what she heard her say to Keith ..that she couldn't believe he was campaigning against her. Cassi is like wait ..that's what you are supposed to do. Cassi says that she feels like there have been more blow ups this season than any other ..and that she thinks its because of the old vs new twist. Brendon says that he will talk to Rachel and that they will tell her and Shelly tomorrow and see where they are at too. Cassi says that its a game and that they can't stay forever..
FLASHBACK – Don't miss all the drama!
Superpass – 3 Day FREE Trial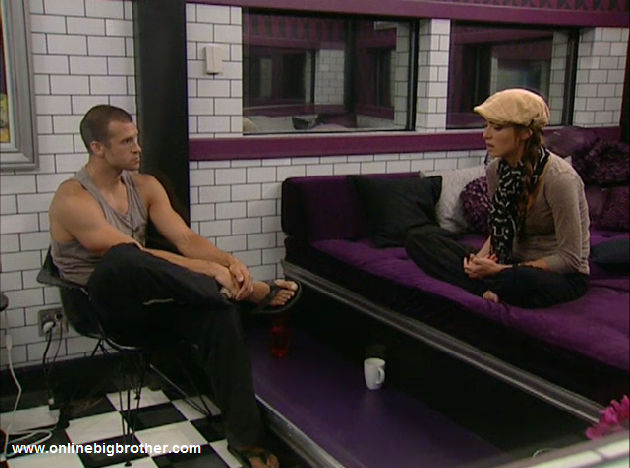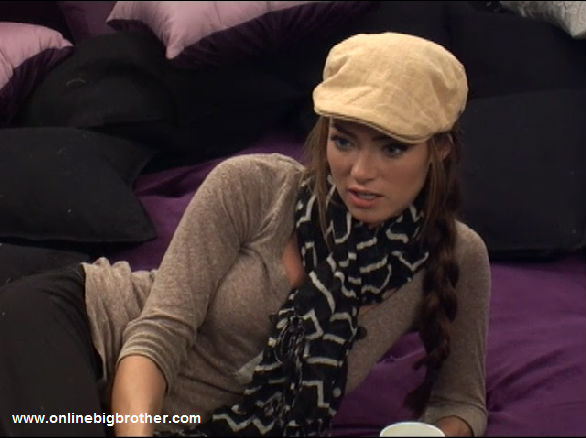 2:35pm – 2:45pm Keith is talking to Shelly and Lawon in the havenot room telling Shelly that she can't let Brendon and Rachel strong arm them. Cassi comes in and Keith tells her that everyone was looking for her. Keith asks her if he was trying to strong arm her … Cassi is like what ?! No ..were just talking about Porsche and how we dont get along. Keith starts asking her more questions and Cassi just gets up and says she is going to go listen in on Adams conversation.. Cassi leaves the havenot room. After she leaves Shelly says that something is up! Keith says yup! .. Shelly notices that Keith is shaking .. Keith says yeah because he is the one that is going to get played! Keith says that people don't need to be going around having one on one conversations.. Keith says that Cassi isn't playing right .. Shelly says well that looks me bad too .. that ain't right. Dominic comes in and Keith tells him that he wants to talk to him too. Keith keeps going off about how the newbies shouldn't be having one on one meetings. We have the votes. Keith starts questioning Cassi why she was having a one on one meeting. Cassi says because I called him out to talk to him about my relationship with Porsche and how we dont get along. …
ReWatch all drama on FLASHBACK! FREE 3 Days TRIAL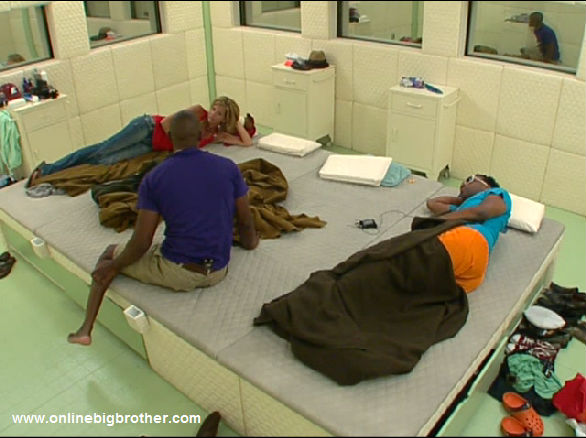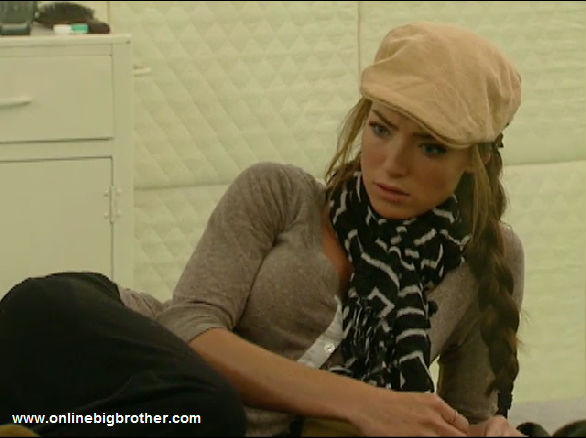 BB13 Live Feed Screen Captures , These are being updated every 10 minutes all 4 Cams 24/7
@BigBspoilers and @Dawgsbigbrother on Twitter for recent crazed out spoilers. Theres also a Facebook page here .
If you like this site and want to help us keep it running please consider donating, Your donations go directly to paying the server and bandwidth fees. Donate Link
Share it YO!!
Tweet