10:45pm Bedroom Porsche and rachel Porsche pulls rachel off to a corner and starts talking about where Rachel's Head is at. rachel thinks it's really strange that Keith hasn't come up to them to talk. She wonders if he's even wants to try. Porsche says that Keith is going to get Cassi and Dom to go do their dirty work she implies that Keith controls Cassi and Dom (which is not the case at all it may be the other way around) Cassi whispers that she is going to go talk to Shelly tonight and see were her vote is. They count the votes .. something about Dick can't hear it..
11:02pm Kitchen table Everyone but Jordan playing Big Booty Game having a blast ..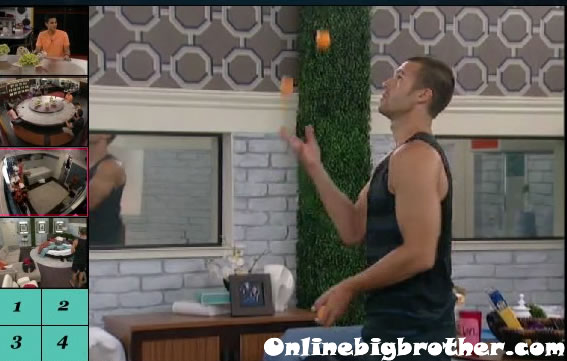 10:09pm HOH rachel and brendon Briefly Chat Rachel asks him if he's happy they won the veto. Brendon says of course he is "do you want other people choosing what we do" Rachel: "I just wanted to make sure you're cool with us competing as a team winning stuff" Brendon says he's fine with every thing. Brendon: "Honestly i'm not going to lie you and me are going to be the strongest duo" rachel: "umm well we are" brendon: "the only other people I think would of been decent is… rachel interrupts "DICK AND DANI".. Brendon: "No potentially it would be Dom and Adam"
10:19pm Drinking games begin
11:42pm Still drinking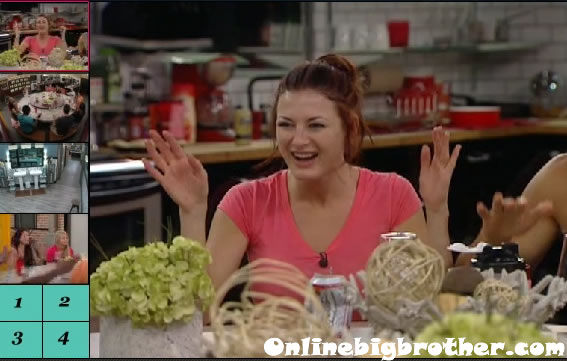 12:00am Party is still going on the houseguests have ample Alcohol, the live feeds are pretty entertaining.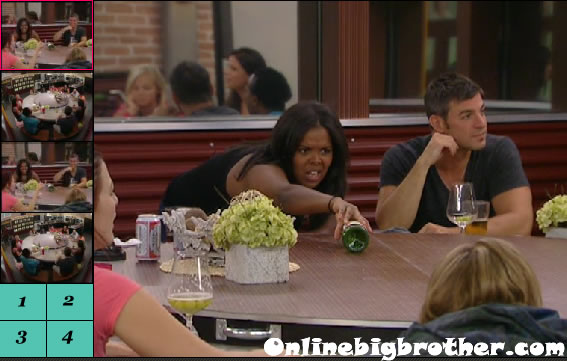 12:08am cameras not on brendon Drunk Houseguests change their game spin the bottle fortune.
Share it YO!!
Tweet