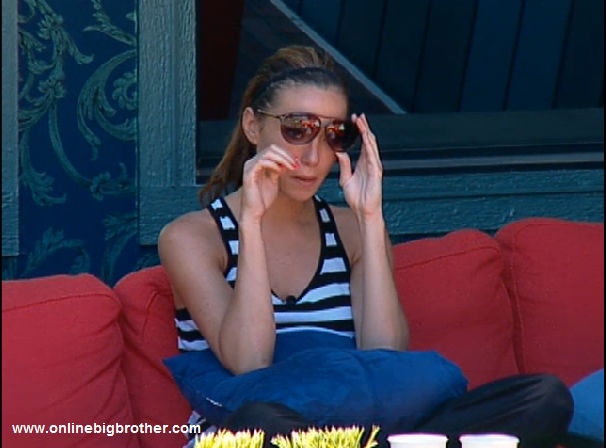 12:35pm Dominic used the Power of Veto! Jordan replaces Adam and Dominic with Shelly and Cassi. Jordan has Cassi and Shelly are talking out on the backyard couches. Cassi says that if this isn't the bone she is thrown… there will be another one. Shelly says there will definitely be more for you. Both Cassi and Shelly are crying. Meanwhile, Rachel is up in the HOH room with Jordan and Jeff. Rachel goes to the bathroom in the HOH bathroom and says thanks for letting her …she hates going to the bathroom in the downstairs one because people can hear her. As Rachel leaves the HOH room she tells Jordan and Jeff thank you for not putting me up even as a joke … because of the way she acted the other day. Downstairs in the kitchen the other house guests are making lunch and talking about random things.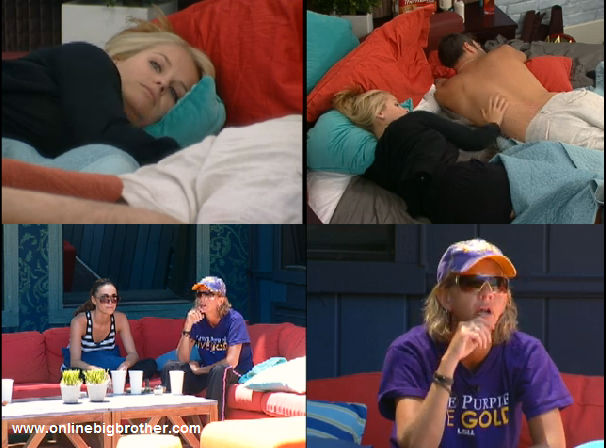 12:50pm – 1:25pm Dominic comes out into the backyard and ask if he can hang out with Shelly and Cassi even though they aren't in cool club anymore. Lawon tells Cassi that she has his word that he will take care of Shelly if Cassi goes home. Lawon says it would be great if she won. Cassi says that if she makes it to the end would make it all worthwhile. Shelly says Jordan was so upset and she felt bad for her. Shelly says that Jordan is a real sweetheart. They talk about how it's a game, but that you meet people you bond with and it's impossible not to take things personally. Cassi talks about how Rachel exaggerated how Cassi treated Porsche. Lawon talks about his first impressions being the best impressions even in a game. Cassi says that she won't campaign against Shelly. Dominic tells Cassi that it's obvious why Cassi is the target ..its because she is the strongest competitor and that she has the most ties.. Cassi talks about how she will have to hit the gym hard when she gets out. Lawon says no ..you're going to have to go eat a motha BLANK hamburger and a margarita.. Cassi brings up the conversation she had with Brendon this morning. Dominic asks what conversation? Cassi then tells Dominic about the confrontation she had with Brendon.
24/7 UNCENSORED Big Brother 13 Live Feeds!
Click here for your: FREE 3 Day TRIAL!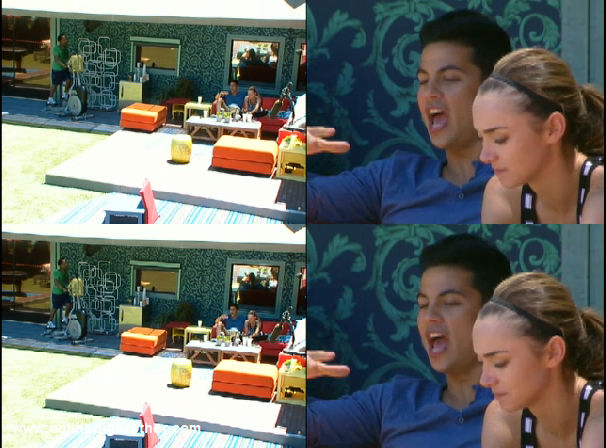 1:35pm Cassi says that after her fight with Brendon this morning …she had before thought how is a guy like that with a girl like that.. and then she realize what Brendon is really like and knows why they are together. Cassi says that Shelly keeps encouraging her to campaign. Cassi says I don't know why I am leaving anyways. Dominic says that you might regret it not campaigning. Cassi says that she has nothing to offer that everyone thinks she is a liar anyways. Cassi says that maybe she can force feed Rachel so that she will get a penalty nomination so that her vote won't count.. Cassi says that maybe they should all have a little date out in the backyard. Adam asks ..a little slop date? Meanwhile, Shelly is crying all alone in the HaveNot room..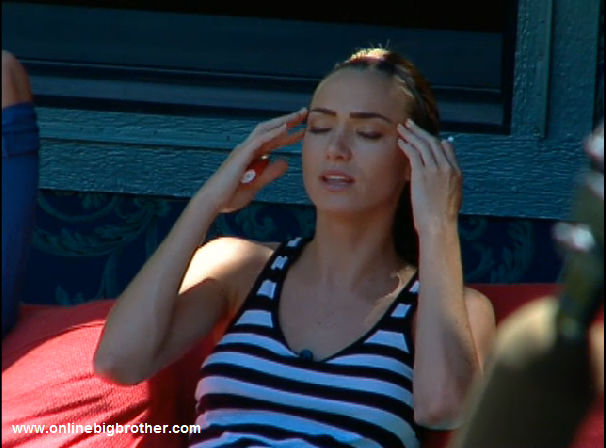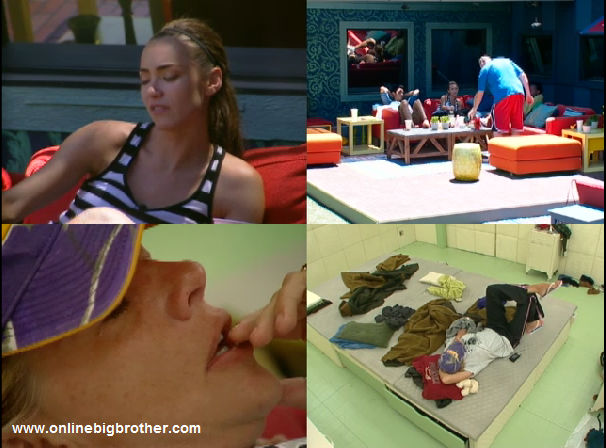 BB13 Live Feed Screen Captures , These are being updated every 10 minutes all 4 Cams 24/7
Follow: @BigBspoilers and @Dawgsbigbrother on Twitter for recent crazed out spoilers. Theres also our Facebook page.
If you like this site and want to help us keep it running please consider donating, Your donations go directly to paying the server and bandwidth fees. Donate Link
Share it YO!!
Tweet