SEE what they CAN'T show you on TV! 3 Days FREE No Commitments

6:50pm Brit is crying to Lane asking him if people win the POV if they will use it on him. She goes to talk to Ragan and Matt. They are talking about the nominations being 2 of the 3 of them. Ragan says all they can do now is win veto.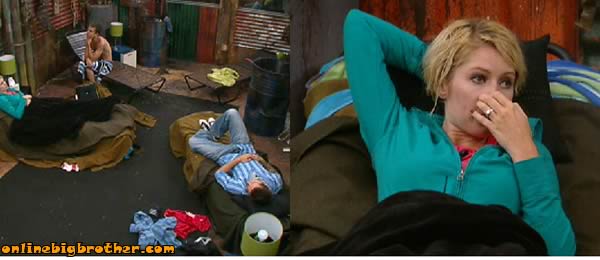 7:27pm Have nots MAtt Brit and Ragan. Ragan is crying telling them that whatever happens he knows he's going to be friends with the 2 of them after the show is over.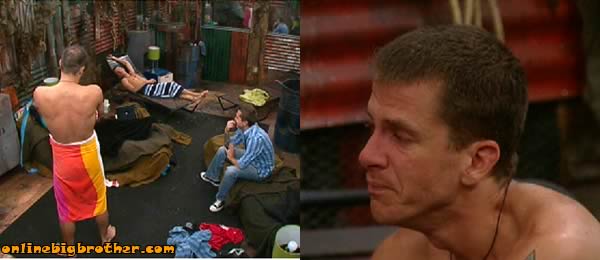 7:32pm Enzo joins them in the Have nots. They talk about how hard the HOH comp was and how awesome Brendon did. Enzo tells them kathy is sucking up to Brendon already he warns that she's going to win the entire thing if we don't watch it.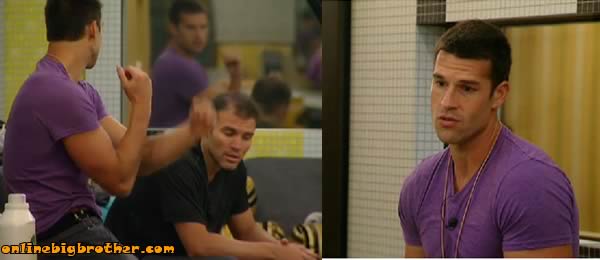 7:38pm Enzo and Brendon bullshitting about the HOH comp. Enzo is being very friendly to Brendon.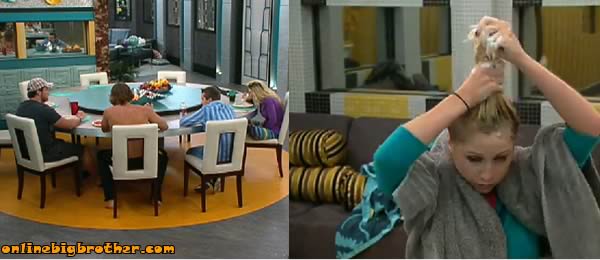 8:00pm Nothing big going on BRit is washing her hair and The rest of the houseguests eating and talking about how hard the Competition was.
8:09pm Taj Brendon