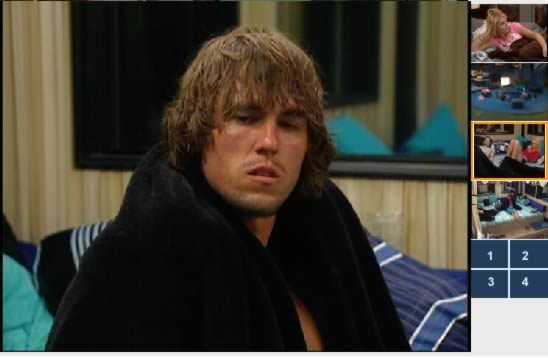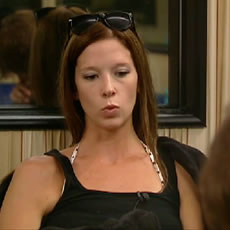 This Live Feed Update outlines Annie finally figuring out that she is going home this week. Hayden is starting to get worried that Brendon is going to target him the following week. Hayden believes that BRendon has a good shot of winning the Head of Household because of his physical and mental abilities. Ragan continues if moaning about how boring the house is.
11:45pm Cabana Boy Room Hayden and Annie. She is denying being in an alliance with Brendon and Rachel. He says that the houseguests are saying she's making alliance with everyone. She says she hasn't done that, she's been friendly with everyone and talks to everyone because that is how the game is played. Annie is getting defensive she says she never expected the game to start so quickly she thought there would be more time to get to know people. Annie wants to know who has been talking about her in the house. Hayden dances around the question. Annie suspects it to be Brit. Hayden says that Brenden is now going to target him because he put him up on the block. Annie says she's talked to Brendon and is friendly but she's not in an alliance with him. She tells him she's loyal an can be trusted she won't put him up only when their at the end of the game. He tells her she has has some time to change some peoples minds.

Midnight Storage Room Hayden and Lane. Hayden tells Lane that he thinks Annie should be kept because she will be loyal to them and Rachel won't be. They both agree to start working on Enzo to get him to change his mind and keep Annie in.

They get a bit of alcohol and begin to drink outside around the hot tub.. chit chatting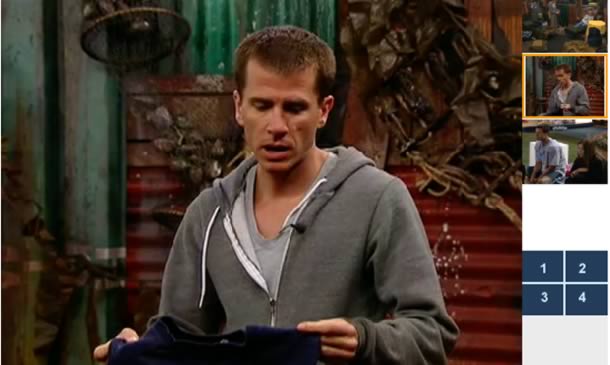 12:52am garbage Room Ragan and Kathy, Ragan is going on about how exhausting the entire big brother experience is. He wishes people would be more goofy and stop talking game so much. Kathy starts talking game (HAHAHHA) she tells him that Rachel and Brendon are a very powerful group. She points out how different rachel has been now that Brendon won the POV. Ragan tells her even though he has no idea about whats going on in this game he thinks she shouldn't worry about it too much. kathy says she's never been around so much child like drama before and not be able to say ENOUGH!! "its like they're all running around playing these little games". Ragan tells her he's tired and has no clue what is going one it changes every hour.. Kathy correct him " it changes every 5 minutes". Brit walks in and act like she has no clue about whats going on in the house. She asks them if they know and Kathy spills her theories about the super group Rachel and Brendon. Brit tells her the sob story about how she was almost put up on the block and how andrew is telling everyone that she's the saboteur…


Share it YO!!
Tweet