$5 off Discount – LIMITED Time OFFER! ONLY $9.99!
TRY IT FREE for 3 Days!
9:48pm Backyard Lane and hair Hayden is saying that if Enzo wins then they will put up Brit and get her out. Lane agree. Hayden says ideally they will take Ragan out then Brit and finish enzo off in the final 3 comp. Hayden thinks worse case scenario is Brit wins HOH next week but if Enzo wins HOH and Brit wins POV then they are trouble.
Lane: "Thats our only killing next week only one of us can play in the HOH"
Hayden sasy they are like Dan and Memphis. Lane agrees but thinks they did it a little different, they had a 4 person alliance then side alliance. They go over how awesome they're game was this season and how they had the whole house covered. Lane says the stress is really getting to him, he's not a person that jest stressed out and he's stress big time right now. Lane keeps saying theres only 2 more week they can finish this show easy. Hayden: "For us to make it to final 2 we only need to win 2 more competitions" Lane: "WOW we have this"
Lane says he thinks they all have a lot of fans because they've made it so far. Hayden thinks that if enzo makes it to the end no one can beat him, Hayden: "If Enzo could win a competition he would be unbelievable at this game". Lane says they're game play this year was perfect for their season.
Lane brings up that Brit was telling him that he's been friends with him longer then Hayden so he better not put her up. Lane: "She said I just started to be friends with you after Kristen left". Hayden laughs: "She has no idea". Lane says what they have done this year no one has ever done they had a 4 man alliance with side alliances and they would go out with their side alliances then meet at night. Lane: "We were running a business" Hayden: "And it's still running". hayden asks if Brit suspecting anything between hayden and Lane. Hayden: "If she was smart and she figured it all out then if she won POV pulled Ragan off the next HOH would be Me against her and ragan"
Lane: "No she's not thinking that way"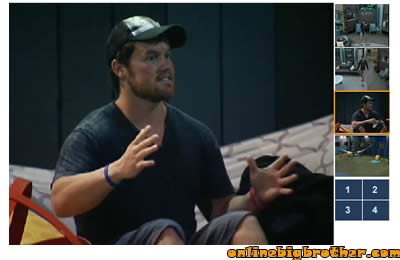 $5 off Discount – LIMITED Time OFFER! ONLY $9.99!
try it FREE for 3 Days!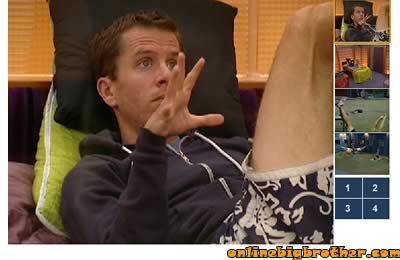 10:00pm Ragan studying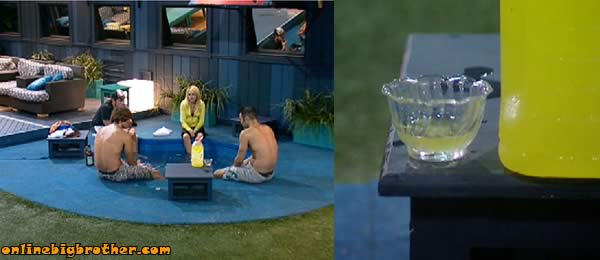 10:49pm Hot Tub Everyone but Ragan
Brit is telling them a story about this guy she knew had "ATM" on his pants. She thought he was a bank teller or something but found out it means Texas A&M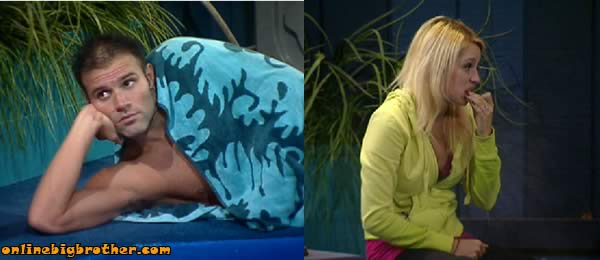 11:18PM Hot tub Brit, Enzo and Hair Brit says that Ragan is really depressed, Hayden says it's time for Ragan to head to the jury house, Brit and enzo agree.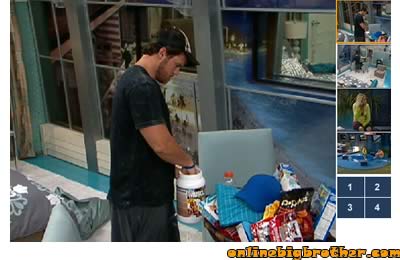 11:37pm Lane getting into the Muscle milk