POV Holder:
Godfrey
Next POV
May 1st
POV Used
Yes
POV Ceremony
May 3rd
HOH Winner
Pili
Next HOH
April 29th ?
Nominations:
Sindy and Brittnee Godfrey
Have Nots
Brittnee, Sarah, Kevin, Godfrey
POV Players
Godfrey, Pilar, Sindy, Willow, Bobby, Kevin.
Host is Sarah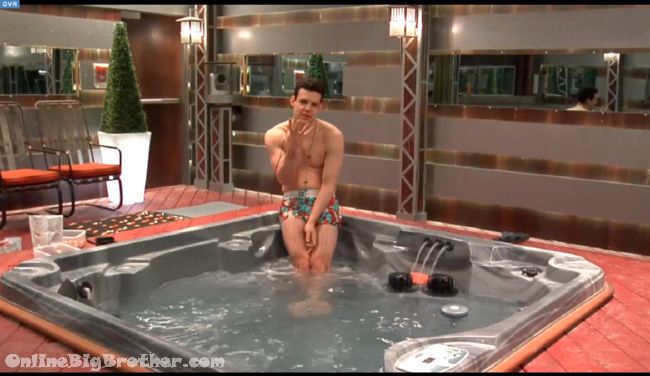 9:17pm Kevin alone in the hot tub
Kevin – If I can win HOH get Bobby out it will be the sweetest thing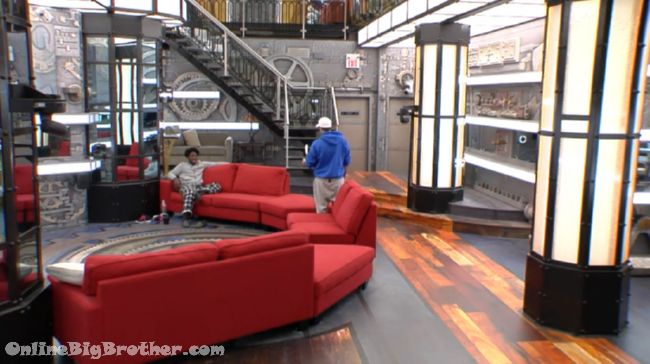 9:21pm Bruno and Godfrey
Chatting about the HOh competition
Godfrey – trust me i'm going hard
Bruno – f***
They agree tomorrow doesn't necessarily have to be a double eviction all they know is tomorrow will have a HOH competition.
Bruno says if he wins HOH his nominations speech will crush them (Diapers) Godfrey mentions how he wants Bruno to win just to hear it.
They talk about the dates Godfrey reminds him they have no idea what the competition is going to be. they agree Bobby really knows his dates they've been quizzing him and he's got it on lock.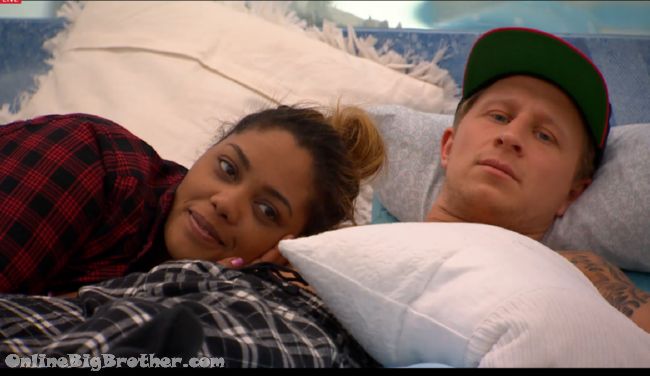 9:55pm The Diapers are in the kitchen talking about double dates etc..
The rest are in the bedroom chitchatting.. Looks like Bobby/Brittnee's handmance is progressing.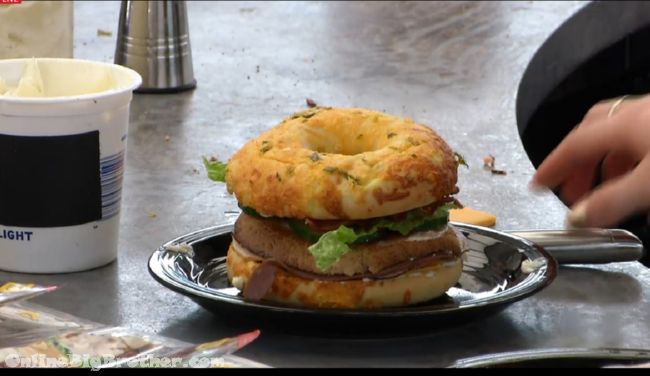 10:04pm Zach is constructing a massive sandwich for him and Ashleigh.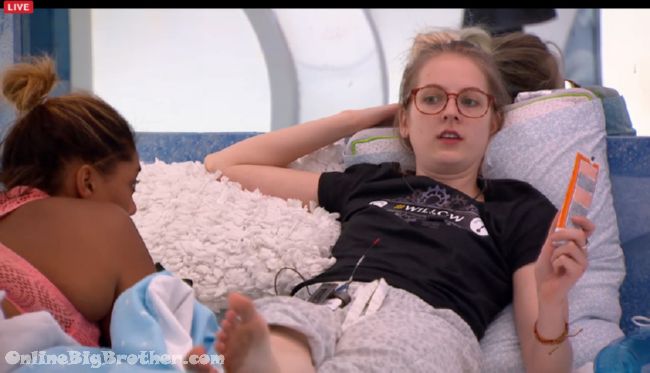 10:05pm Bedroom Brittnee and Sarah
Trying to figure out what the HOH competition is. Sarah doesn't think the HOH will be a mental one.
Sarah – God I hope it's Canada's HOH
Brittnee – I don't know if they'll do Canada's HOH this year
Sarah – I want them to pick HOH and I want it to be GOD
They complain they'll need to stay up until midnight for Zach's Birthday. Sarah says F*** Big Brother calls her out tells her to watch her language.
Willow joins them cuddles up to Sarah.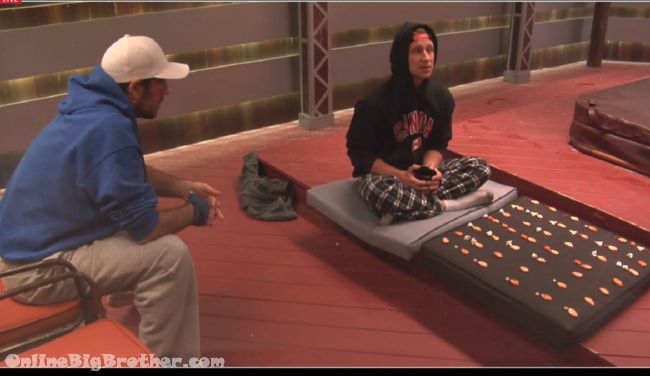 10:18pm Hot Tub Bruno and Bobby
They agree Zach/AShleigh are the showmance they have to watch out for. They have to knock Zach out first.
They think Kevin is targeting Brittnee and Sarah.
Bruno says if they can get rid of Ashleigh and Zach Kevin will crawl to them.
Bobby – whatever showmance dies will crawl
Bruno says they'll use whatever showmance is remaining.
Bruno mentions if Ashleigh wins the HOH he's going to play the dirty tricks, "Listen man everyone sees you as Zach's puppy like do something man.. your' parents are at home watching this do something.."
Bruno – I'm going to tell her about the other alliance she wasn't involved in i'm going to bust out all the cards.. we're going to hit it home
They trust Willow and Sarah.
bruno – everyone is playing smart right now they're playing both sides and whatever side wins that is where they are going to.

Bruno – if Sarah Britt win it they will put Zach and AShleigh up
Bruno warning him if AShleigh wins the HOH they should expect Brittnee and Sarah running to that side to cover their a$$es that's how the game is played. He stresses they have to win this HOH
Bruno over and over again "Hit it hard hit it right"
Bruno says if AShleigh wins the HOH they have to go to her hard campaigning if they have to they have to tell her Sarah and brittnee are coming after her
Bruno says if Kevin wins they'll have to try and get in his ear tell him Zach's been gunning for him all this time. Or they can lay low and wait to see if their names are being thrown out there then go talk to him.
Bruno – If ASh wins it's going to be a hard one But I think I can break her down bud.. be like listen man this guy is f***g using you.. think about it no one talks to you they all talk to him.. think about it.. and he tells everyone she's going to do what I do
Bruno – I'm going to bring up the cobras..
Bruno – hit her emotionally bud she'll f*** crack we gotta put the pressure that's if she wins
Bruno – Ashleigh I think we can break her bud
Bruno adds when ASheligh went up to Godfrey and asked him why he never talked to her for a vote and his reply was there's no point cause she's with Zach and Zach was voting against him. Ashleigh took offense said she's her won person in the game.
Bruno – AS soon as I heard that I knew there was a kink in that armor.
Bruno – Play on that bud open up that wound she'll turn on him.
Bruno – you want to be known as that sucker that got used in this game.
Bruno – we gotta do what we gotta do

10:44pm Everyone in the main bedroom
Kevin and Zach are saying this years cast is much better looking than the last two Seasons.
They have a debate weather or not Jordan was lying about his age. Some of them thought he was older but the majority agreed with his age.
11:08pm Happy Birthday Zach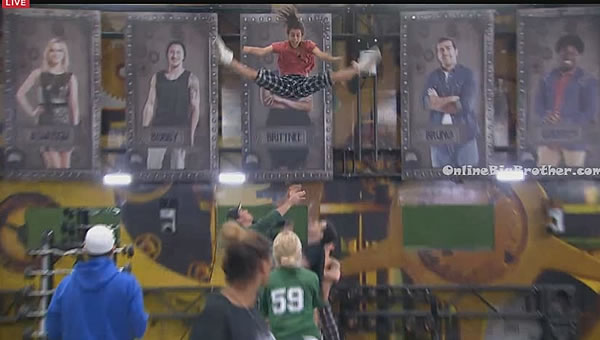 Tossing Pili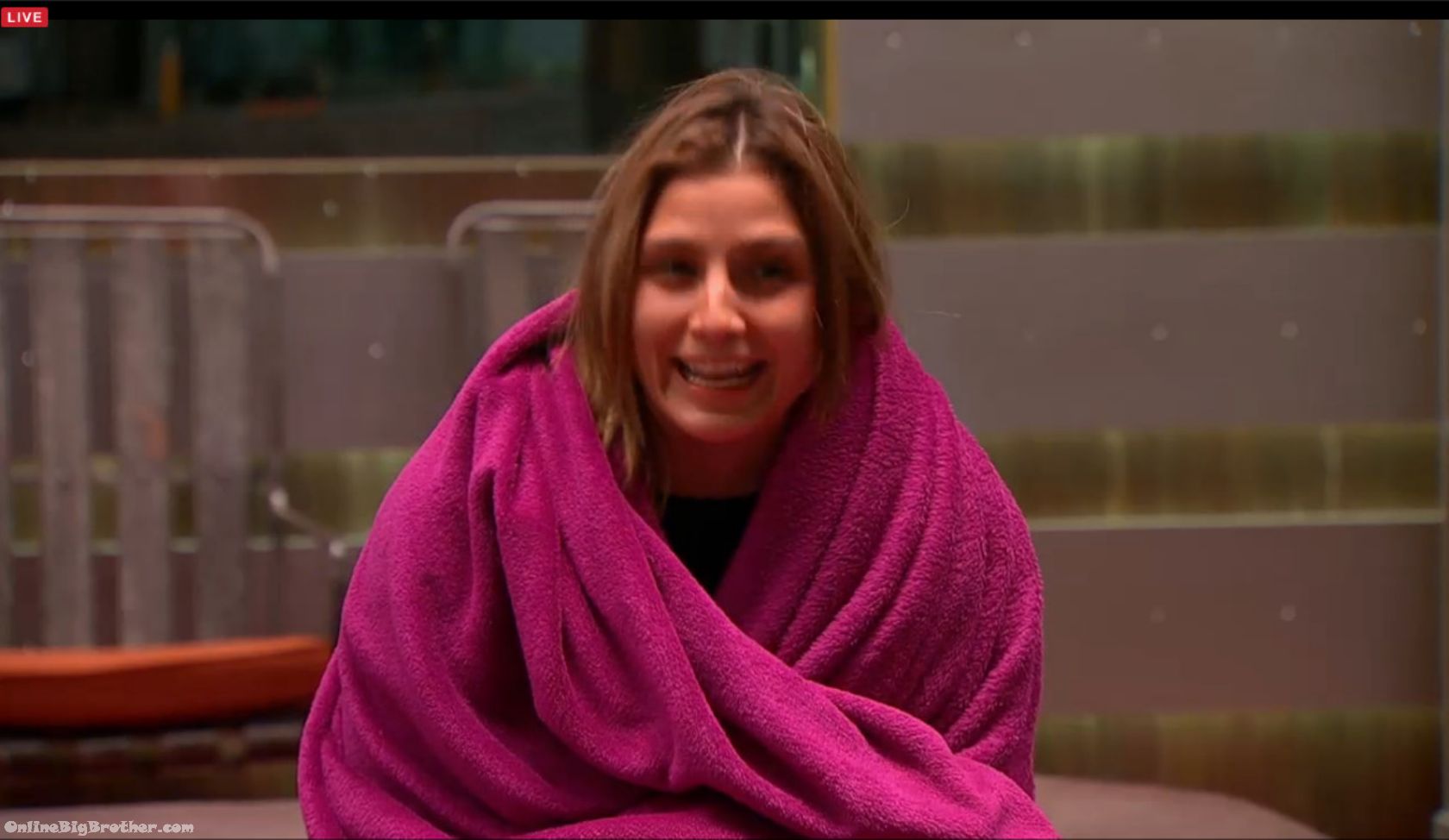 11:11pm Hot Tub Sarah and Willow
Willow says Kevin asked her to be in a shomance with him.
Sarah – Pillar is round 3 draft pick
Willow – Fourth I think.. Because he wanted you and he wanted me and he wanted AShleigh
If you are outside Canada and want to watch the FREE Big Brother Canada Live feeds sign up for a VPN service here https://www.hidemyass.com/vpn/r16399/. It's safe to use, easy to set up, and cheap. Need to know morecheck out this post explaining how to set it up.
ALLIANCES IN THE HOUSE
There are always a lot of Alliance but we've tried to make sense of it all.. Read our alliance help guide
[polldaddy poll=8819718]