Quick Big Brother Spoilers
Head of Household:  Michael
Nominees: Terrance, Monte & Joseph Kyle and Daniel
POV Players: Terrance, Monte, Joe, Brittany, Michael Jasmine and Turner; (Taylor is hosting)
POV Winner: Michael & Brittany
Veto Ceremony: Veto was used Kyle and Daniel nominated
Havenots:  None so far
Lock your ranks in before midnight
Festie Besties:
Turner & Jasmine
Joe & Monte & Terrance
Daniel & Kyle
Brittany & Michael
Alyssa & Indy & Taylor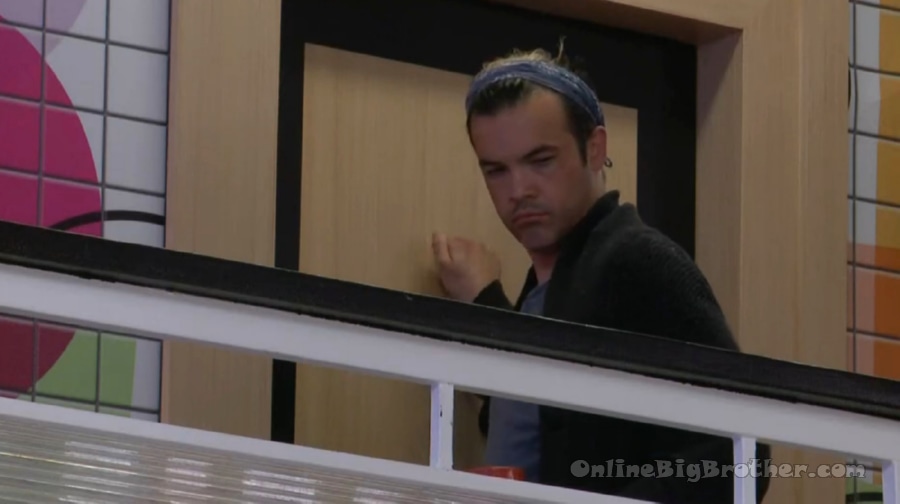 9:28 am Terrance gave Daniel a heads up that Michael is up. Daniel goes up to the HOH but nobody opens.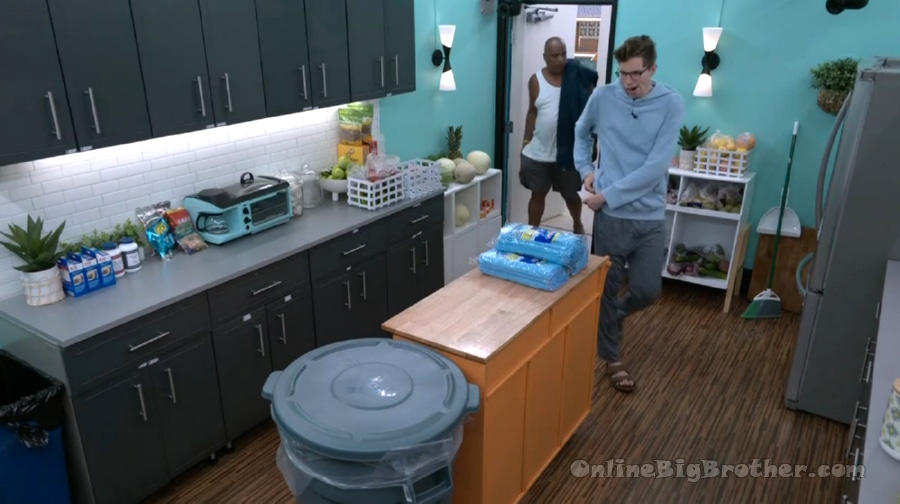 9:37 am Terrance and Michael
Michael – I really don't want to go back on my word I said to MOnte in front of everyone. WE can do one this week one next week. I would prefer I'm not the one that does monte but If I can help out next week I'm on board for that
Michael – I don't want to ruin my reputation 'we'll you made him a promise and went back on it next week you're just going to do that to us'
Michael – I don't think me doing it this week.. if next time I am eligible then that's a conversation I just don't know if I can do it this particular week.
Terrance – got it. Did you check in with how people would feel if he does stays?
Michael – I hope people won't be made.. Everyone on Friday told me Get rid of Daniel this week
Michael – Monte is a big threat but it would be different if he was throwing my name out. Daniel has been throwing my name around
Terrance – he has.. OKay we're locked and loaded baby. Let's go in I got you
Michael – plus do you really want to pack on Thursday
Terrance- good point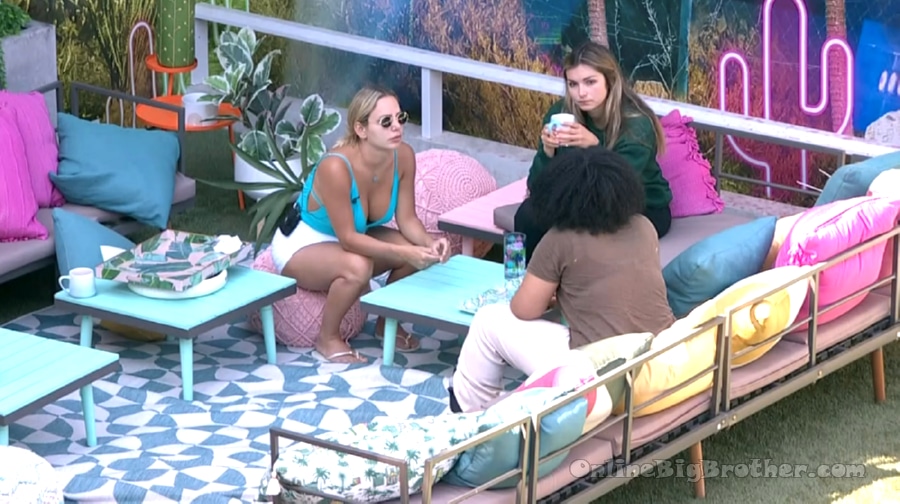 9:56 am Indy, Jasmine and Alyssa
Jasmine telling them that Michael talked to Terrance in the storage room and he's going to use the veto.
Jasmine says Taylor said out of her mouth last night that she was working with Monte. "To somebody else and they came and told me"
Alyssa – you always have the tea..
Jasmine says technically Michael already broke his word to Monte "you put him on the block"
Jasmine – at the same time.. Like I was told Monte never gave him the time of day the first week now all of a sudden things have changed. I don't know.. It is what it is I want him to feel good about himself if he really is that torn up about it then don't. I can't see you not making that move right now
Alyssa – it would be the smartest thing. Even if he did go back on his word Monte Isn't in Jury.
Indy – how the house is going to accept him.
Alyssa – I feel like I never talk to Monte in general
Jasmine – I'm gunning for HOH.
Alyssa says MOnte wants her out for some reason.
Jasmine – if he does want you out it's because he wants Kyle all to himself.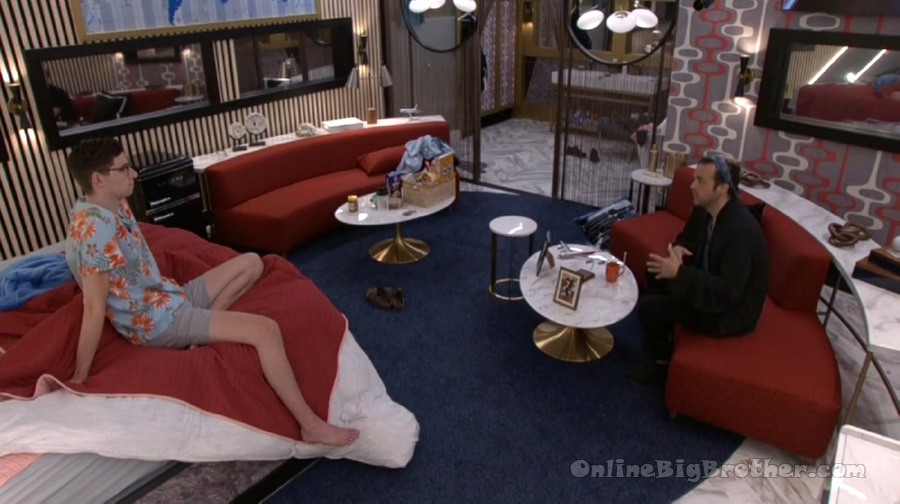 9:56 am Daniel campaigns to Michael. Says he talked to Terrance and he says Turner is "onboard" if the noms stay the same.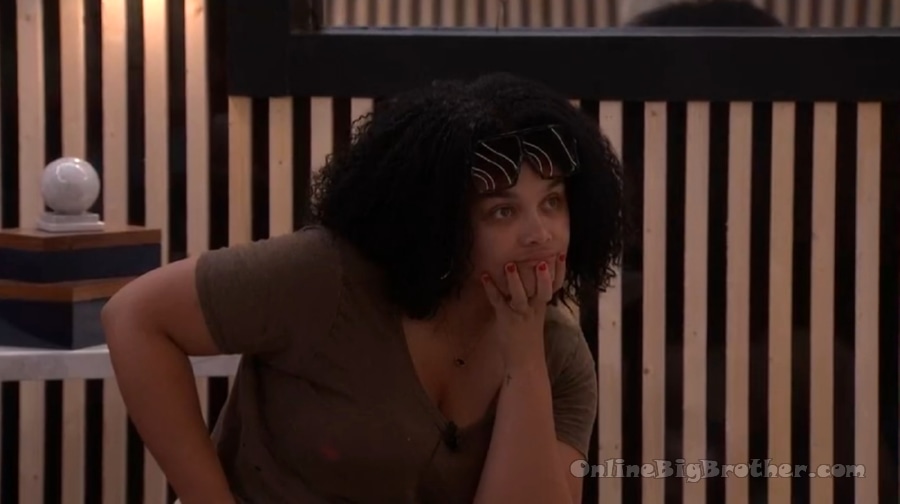 10:02 am Jasmine and Michael
Michael – If the house has two main targets getting one of them out this week will be a good move. When I look at them individually, Daniel has thrown my name out, he's one more comps and I haven't made any promises to Daniel this week.
Jasmine – follow your heart.. that is what I wanted to come chat with you. I know how much it means to keep your word. If your heat is telling you to get Daniel out then go do that.
Jasmine – I got your back if Daniel is a target I got you.
10:20 am Kyle and Michael
Kyle – I was talking to Alyssa and she was like she was wanting to kiss and do stuff last night. I was like NO we just don't have any privacy in the house. But She wanted to like.. we kinda agreed we both want to go all the way last night and just have sex. I was like I'll ask Michael if maybe he would be open to letting us use your bed for a day would that be alrigh t
Michael – I think you're joking
It was a joke they laugh..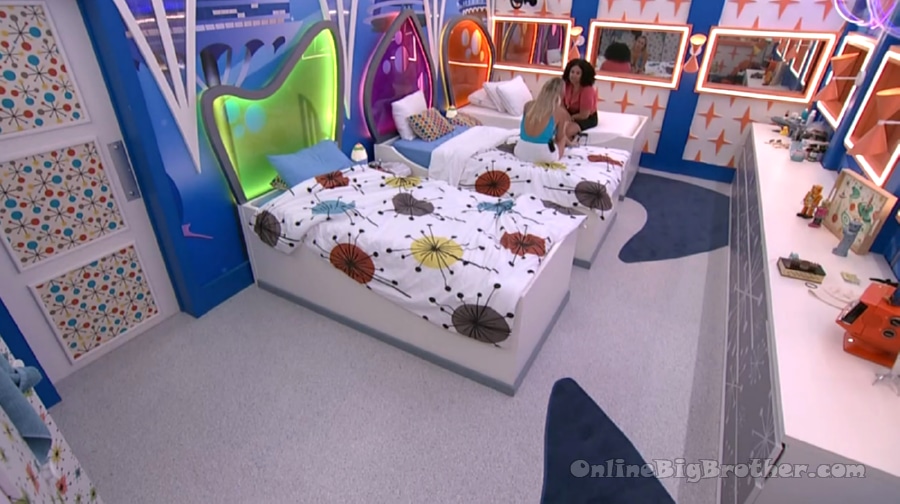 11:43 am Jasmine and Indy
Jasmine – would rather work with Michael
11:44 am Kyle and Turner
Turner – how does it feel being up on that block
Kyle – it sucks. you can't feel comfortable in any situation when you're on the block. I feel okay. I feel as confident as I can be as the pawn.
Kyle – he sent it (Michael speech)
Turner – Michael is wild
Kyle – that is an epic movement.
Kyle – What should I do this week? just campaign like normal. Better than doing what Ameerah did and just chilling
Turner – better campaign to me or I'll send you out of this house.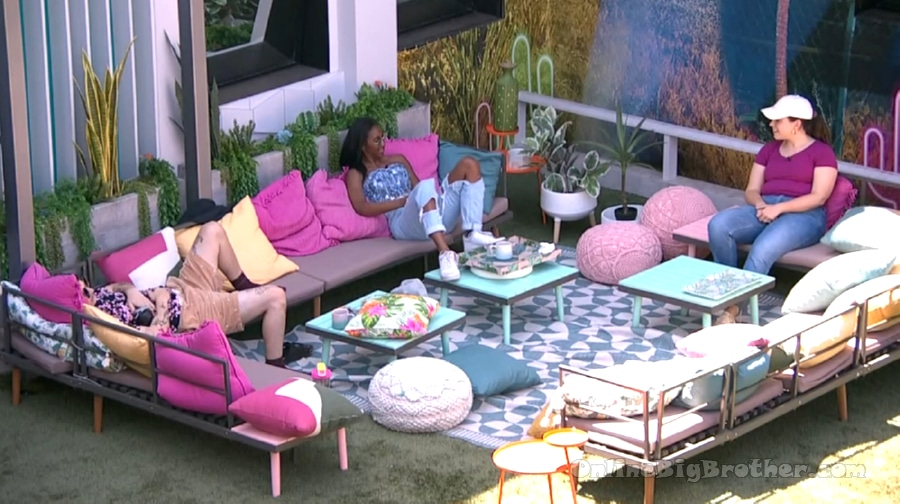 12:10 pm Brittany and Taylor with Turner snoring off to the side.
Taylor says that Kyle really likes Alyssa he asked her what he should do.
Taylor adds that Kyle is worried that they will think he's not able to separate the two things "he's nervous that he's giving us a reason to distrust him"
Taylor – The fact you are even considering that is enough.
Taylor – I told him to go for it. especially if you are going up on the block. Kiss her. Have a summer fling"
Brittany feels that same way.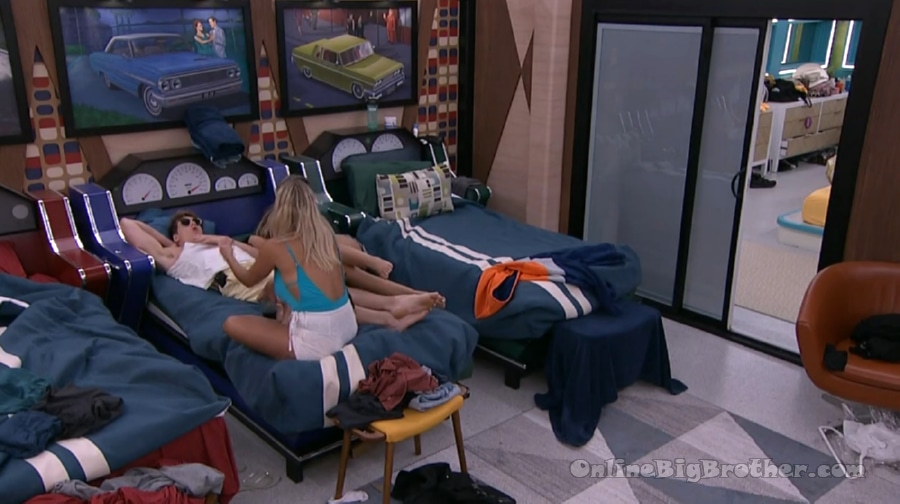 12:49 pm Indy, Alyssa and Kyle
Mostly chit-chat going on throughout the house. Indy is talking about meditation crystals
Kyle – do you think we should distance ourselves this week?
(didn't hear the answer)
Indy says the backyard closes at 6am tomorrow.
Indy leaves.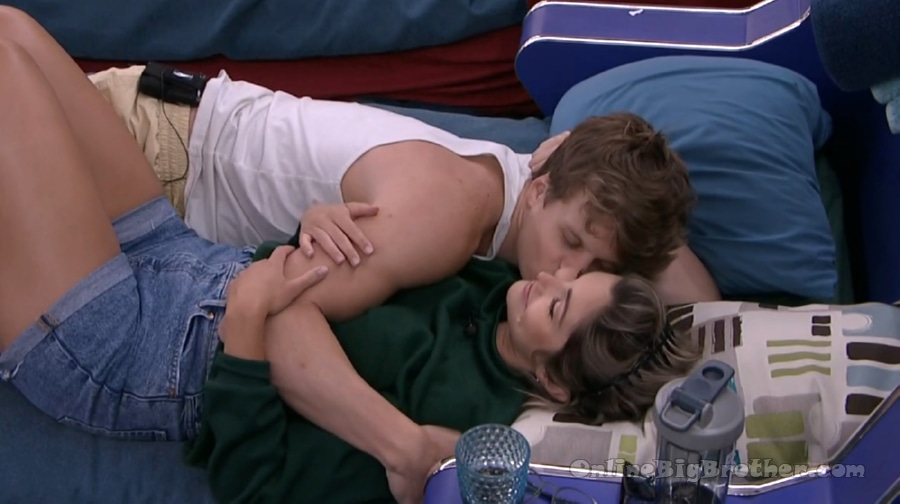 Kyle – I might go home this week.
Alyssa- don't say that..
Kyle – it could happen look at this season. I'm getting backdoored.
Alyssa – you have Me, Indy, Jasmine, Turner for sure. Brittany maybe? Taylor?
Kyle – Who knows
Kyle – what should I do? Should I talk to everyone or organic?
Alyssa – Organic
Alyssa – the entire house is going to vote out Daniel.
Alyssa – Jasmine said that last night Taylor said she was working with Monte. Slipped up
Kyle – really. that would be an interesting dou considering they were at each other for the first half.
They start to kiss…