Quick Big Brother Spoilers
Head of Household:  Monte
Nominees: Brittany Taylor & Alyssa
POV Players: Monte, Brittany, Alyssa, Turner, Taylor
POV Winner: Brittany
Veto Ceremony: Brittany use the power of veto on herself. Taylor nominated
Lock your ranks in before midnight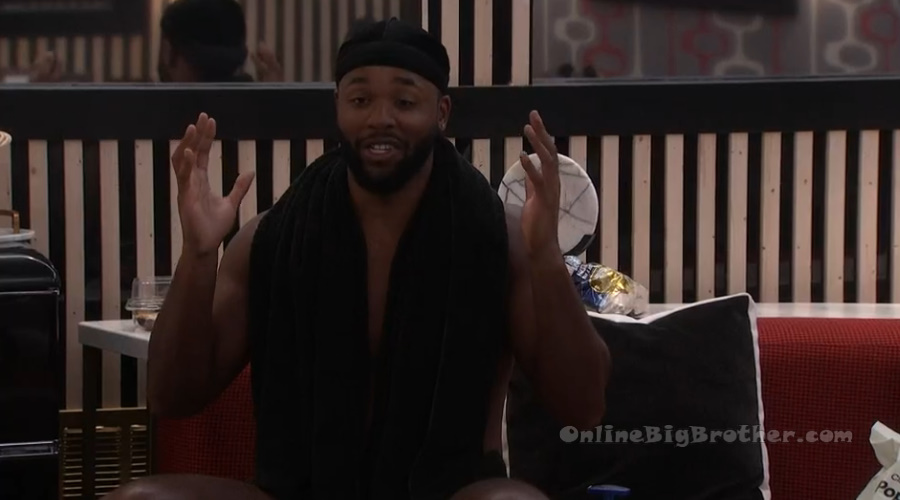 7pm HOH room – Monte and Turner.
Turner – Because she is so emotional I am sure the feeling of maybe leaving this week is crazy difficult for someone that emotional. Monte – and to have to go jury and have to see Kyle for two weeks which in her mind could be a bad thing. Or it could be a thing that she just wants to delay as long as possible. Turner – she also said ..this is crazy ..I thought this was chaotic. She was like if you vote me out then you do not have my vote. I was like WOW! Monte – oh WOW! Oh so she is like .. WOW! Turner – she was like if you are sitting next to Monte or Taylor in the end and you vote me out, you don't have my vote and they will win. Monte – WOW! Turner – I know! Monte – that is.. Turner – Chaotic! Monte – that is evil! Turner – definitely. When she was saying stuff like that I was like okay you're going too far here. This is a lot ..like even personally. Like what the f**k are you doing?! Like that annoyed me. Monte – I am really sorry to hear that because I know what type of a dude you are.. and how much you value friendships and relationships with people ..and how much you've got to bat for her. Turner – yeah crazy. I will tell you that Brittany has been in the DR for like the entire day almost. I just hope that Taylor competes her f**king a$$ off in this HOH. Monte – yeah, I hope so. That would be pretty ideal because then in that case we would have control of who votes who out .. you know what I am saying and the higher likelihood that if she puts up Brittany and one of us… Turner – and as long as Brittany doesn't win. Monte – yeah honestly as long as she doesn't win the veto we are fine. Turner – as long as she doesn't win HOH or veto. Monte – yeah, no that is going to suck because then one of us has to win (veto). And if she wins HOH, that means essentially that one of us are not making it to final three.. which is my ultimate demise. Turner – and that she will be in the house for final three and that is in its self an eye roll. But I feel like I have an 80% chance of winning. Monte – yeah that is my thing.. at least now with Michael not being here it is all possible. Turner – and given a final three he would have taken Brittany over one of us.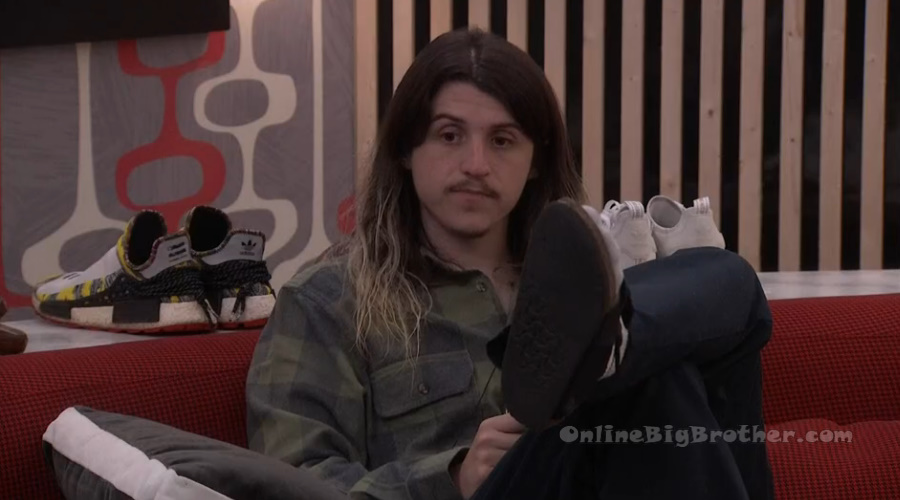 7:47pm HOH room – Taylor and Monte.
Taylor – in what world is Turner definitely not voting for Alyssa? Monte – no, he was very upset when he came in here. He was like yeah Bro, I have to talk to you about a conversation that I had with Alyssa. He was like yeah bro.. this is very off putting she told me that if I didn't vote for her (to stay) that we couldn't be friends outside of this house… and she also said that if he didn't vote for her (to stay), she would not be voting for him in jury. At first I was like are you telling me this because you're going to vote for her because of this or this because you're upset. And it was the latter .. he was definitely pissed about it. Taylor – and they are friends .. friends. Monte – yeah and for her to use that as leverage for me to vote for her just didn't make .. you know. Taylor – she is hurting today. She is really hurting today. And yesterday Turner made it pretty clear that she is not staying. Monte – yeah a blundy. Taylor – but she is also really upset with Kyle. That's what her and Brittany were talking about.. like I got played this whole time. Like all I did was lay in bed and write poems to this guy. And how I went into the special room and said how much I love him and he is my special person. And he was playing me this whole time. She was pretty much replaying the game and saying how the people that she thought had her back, didn't have her back. And the person that I was in love with is a f**ked up person.. like from her perspective totally f**ked up. She is playing a game of friendship and who had my back .. that is her jury game. That is her jury management, who had my back. Monte – now it is a matter of competitions. Taylor – who wins decides who stays and who goes. Taylor – no matter if Brittany wins or not, you and I are final three. Trust or no trust. Monte – and Turner is hell bent on us so we're in a pretty sweet spot. There is only the scenario were you and me are on the block and then it comes down to the veto.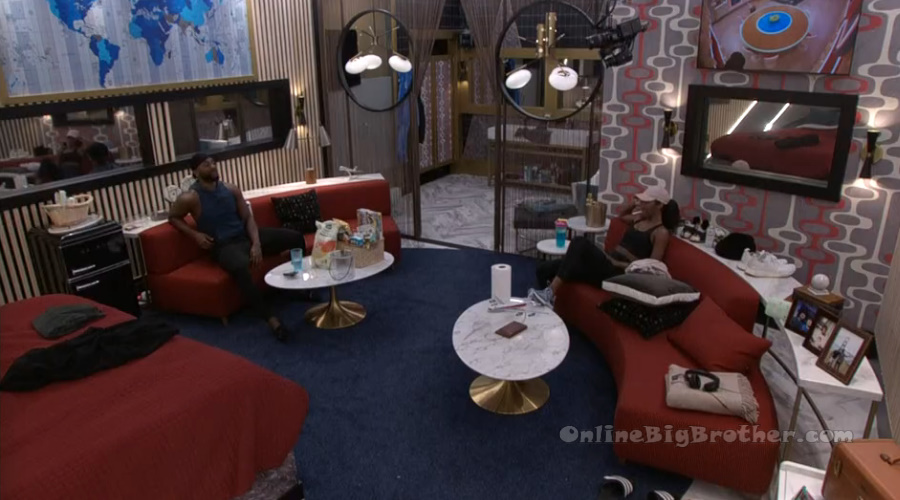 8:30pm – 8:40pm OH room – Monte and Alyssa.
Alyssa – I touched base with Turner .. and think I have a decent shot at getting his vote… I hope so. Brittany is giving me the I am still undecided thing.. and I have heard that before. Not used on me and it never seems like it is coming in the best direction. And I know that her and Taylor have been locked in for awhile so I am not banking on that .. so I think that my best case scenario would be that if it was a tie. And so then hopefully you would keep me in the house.. but I understand the circumstances and I know that you're close to Taylor and I know we're still getting close but the only thing that I can really as is if you see as like a game perspective and see like with all due respect I would never say anything bad about Taylor. She is the sh*t but that is also something to look at .. she is a strong competitor and if she survives the block that will be five surviving it which is huge in this game. I think that is the most like ever. I think that she is a strong female and a boss a$$ b***h. I hope you are making this decision .. and I know you two have weekend together and have a stronger connection but I hope that you are thinking game wise too and if I could benefit you in any way. Monte – I appreciate you laying this stuff out. Alyssa – I don't really know where Turner's head is at but I hope, hope, hope .. like he has been my best friend.. that he doesn't change that now.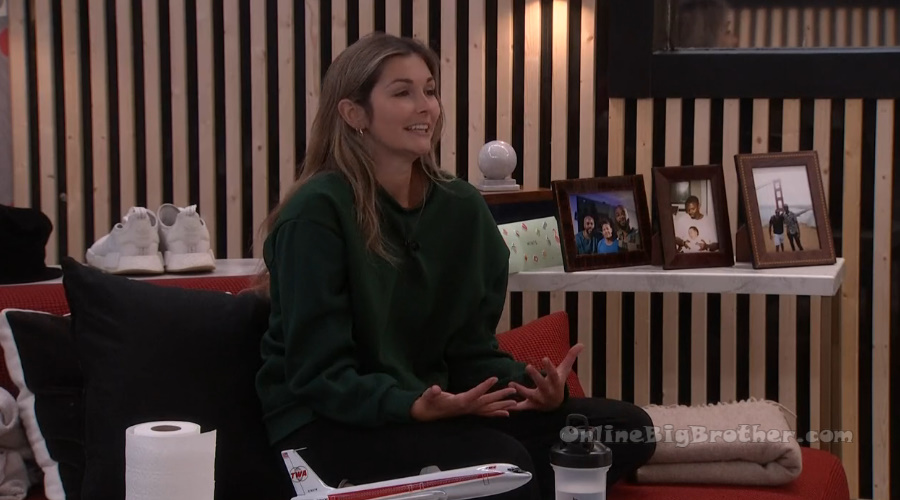 8:52pm – 11:40pm HOH room – Monte, Alyssa, Taylor and Turner hanging out and chatting. They fall asleep in the HOH room.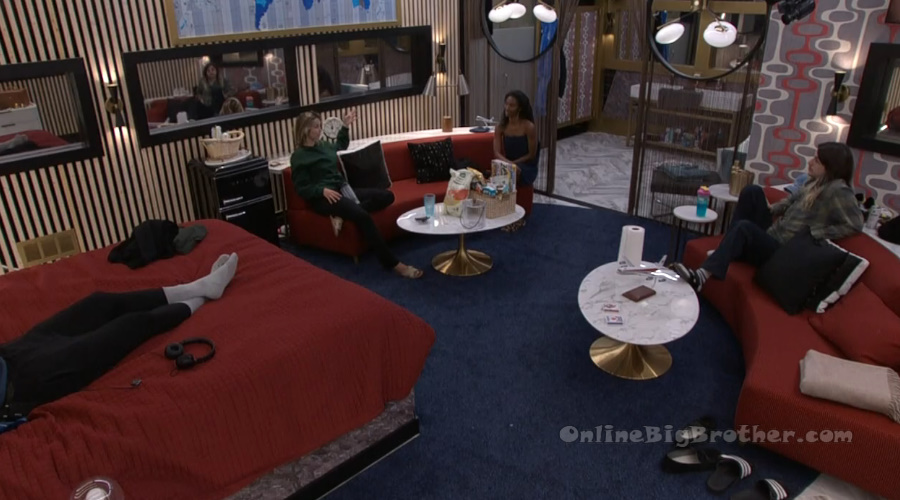 12:50am – 2:35am Kitchen – Turner, Taylor, Monte, Brittany and Alyssa. They're eating / playing cards.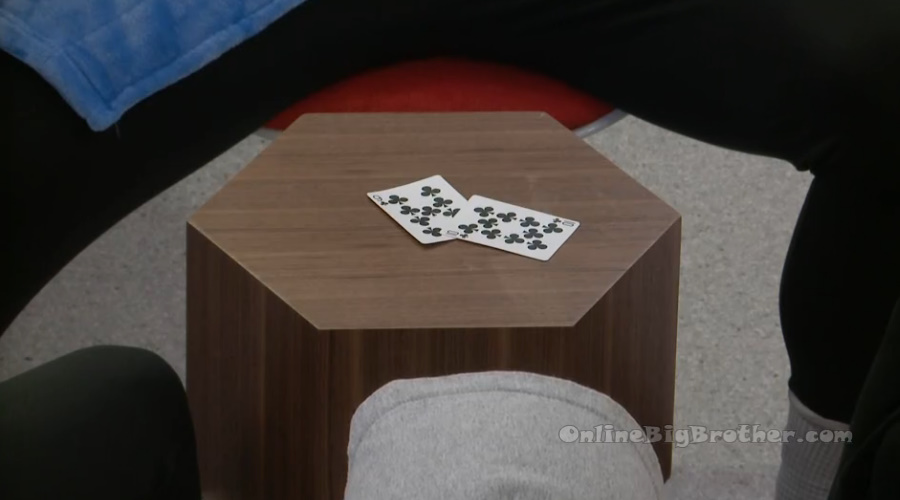 Without reader support this site and these spoilers wouldn't be possible.
Please consider a donation to keep the madness going.
Any amount is greatly appreciated!