Quick Big Brother Spoilers
Head of Household:  Monte
Nominees: Brittany Taylor & Alyssa
POV Players: Monte, Brittany, Alyssa, Turner, Taylor
POV Winner: Brittany
Veto Ceremony: Brittany use the power of veto on herself. Taylor nominated
Lock your ranks in before midnight
The situation It's been very slow today. Monte and Taylor are spending a lot of time in the bed cuddling. Brittany and Alyssa have been chatting about getting Turner to vote to keep Alyssa so they can flip the vote. My gut is telling me Alyssa is still going.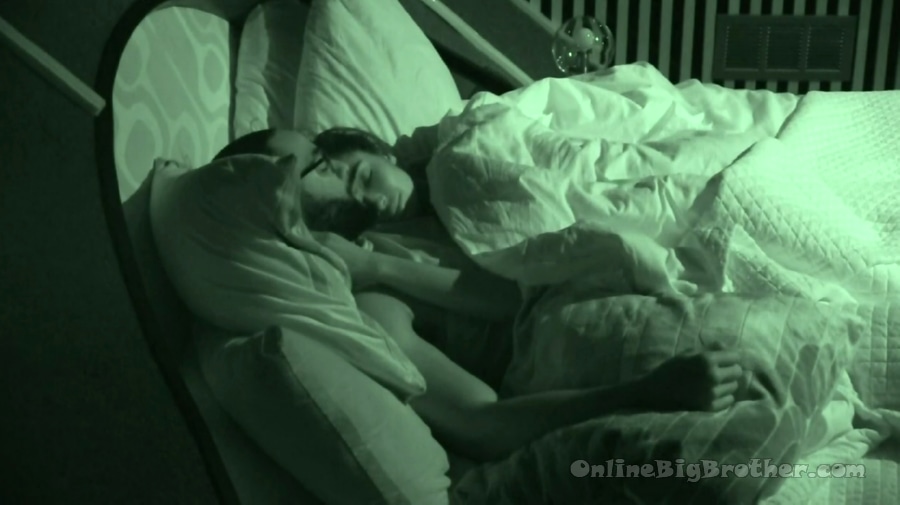 6:50 am Taylor and MOnte
Taylor – you're a chest cuddler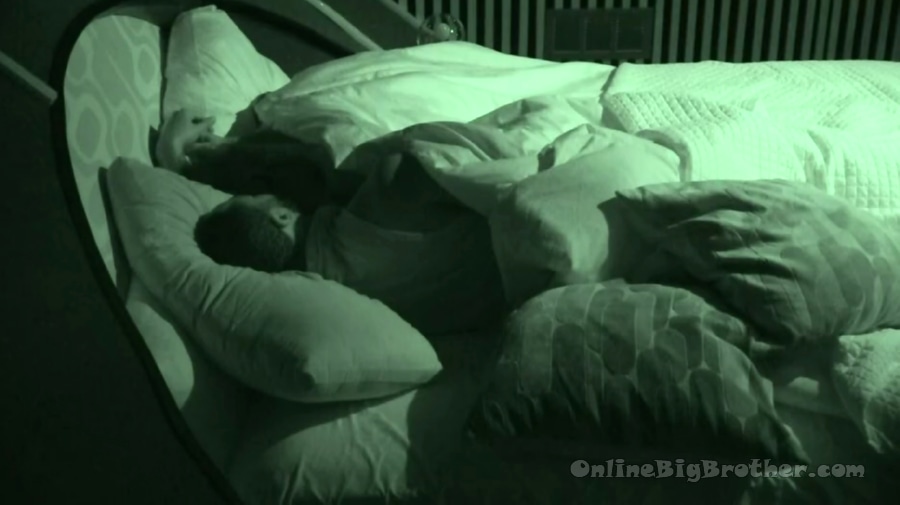 11:10 am Monte and Taylor in bed snuggling
1:00 pm Houseguests waking up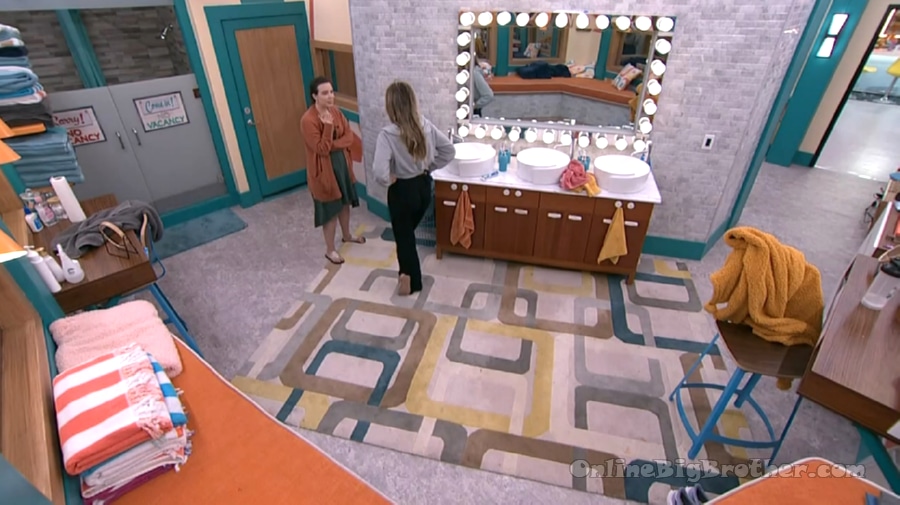 3:50 pm ALyssa and Brittany
Brittany says she hasn't been able to talk to Taylor to ask if Turner is voting her out.
Britt – All I Know he told me if he was going to break it it would break it to you tonight. If he doesn't talk to you and he doesn't break it that is a good sign. If he does let me know how that conversation goes.
Britt – even if it's a tie you have a fighting chance.
Brittany want to know if there what Turner is doing with his vote "If you feel like there's not swaying him would you tell me.. My game is blown up I don't mind blowing up anything. If there is zero percent chance of it going to work. It's just nice to be prepared for"
Brittany – I'm all in on this and if it blows up in my face I am fine. If there is no way in hell this is going to work or if based on your conversations there is something I can say to him to help like..
Alyssa – I'll talk to him I'll pull him aside
Alyssa – it might come down to the wire tomorrow
Brittany – Turner and Monte say they want to sleep most of the day tomorrow.
Brittany – if he knows you are going home and Monte isn't going to keep you doesn't that help him in the jury house if he gave you his vote?
brittany mentions using the angle of having Turner give her a sympathy vote.
Brittany – getting you out on his HOH is a stupid move of MOnte's
Brittany – if there is a 1% chance I will do it. It's only if there is a zero percent chance and you're like Brittany we gave it a good run. You will have to make that call I will not make that call. It will be nice to not have Taylor coming for me if I am here cause you know I am on my own if you leave this house.
Alyssa – I can't believe it you are helping me thank you so much
Brittany – I don't know who to trust it's so hard she's in my ear. really affirming me We're good.. I know what you told me that you were in rooms where she's Okay with me going
Alyssa – she said this needs to happen.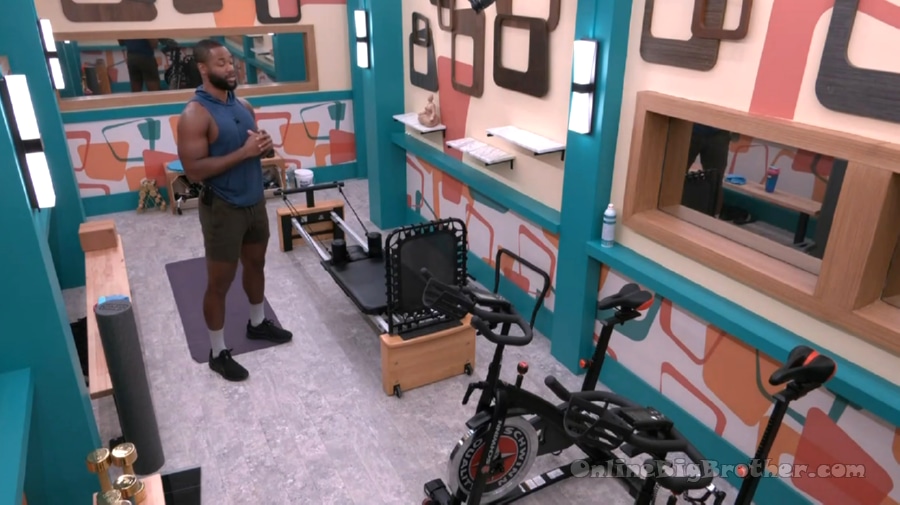 4:44 pm Monte talking to the camera
Monte – I've enjoyed this summer it's been life changing experience. I am sure there will be many opportunities available afterwards (Meet and greets)
Monte says he's starting to miss family, The gym and friends the time in the house is weighing on him.
Monte – I'm wanting to hit the steel like I would hit it. I want to get all my supplements back again..
feeds flip to houseguests sleeping then back to Taylor and Monte chit chat..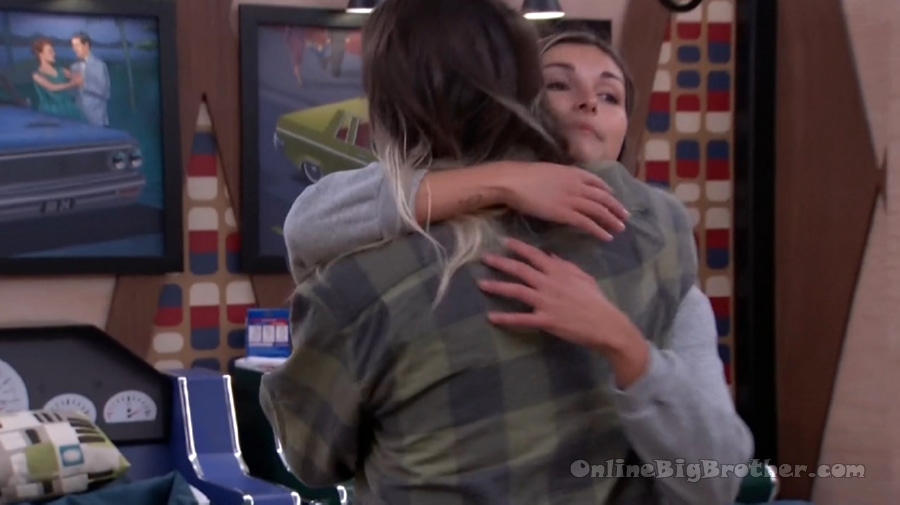 5:46 pm Brittany and Turner
Brittany – I still 1000 percent have you?
Turner – yes
Alyssa – thank you
Alyssa says Brittany told her she's undecided so she's going to talk to Monte.
Alyssa – if worst comes to worse I'm not going out unanimous I have somebody that doesn't want me out.
Turner – there you go bam.
Turner – maybe you'll come back to Allstars?
Turner – Sounds like you nee to convince one of 2 people go crazy.. I'm hoping you the best out there.
Alyssa – but I have you million percent? I don't want to ask you again and annoy you
Turner – Yes.. I got you.
Alyssa goes on about how much she appreciates Turner voting for her.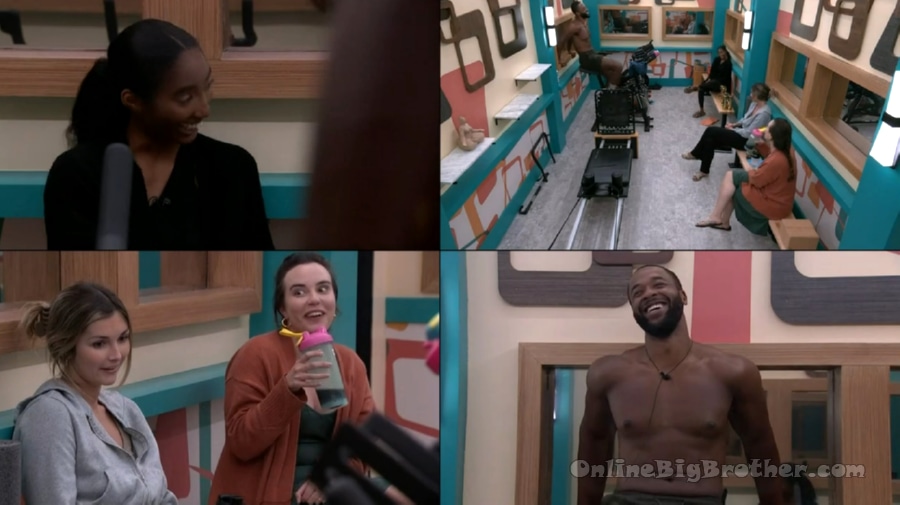 6:05 pm chit chats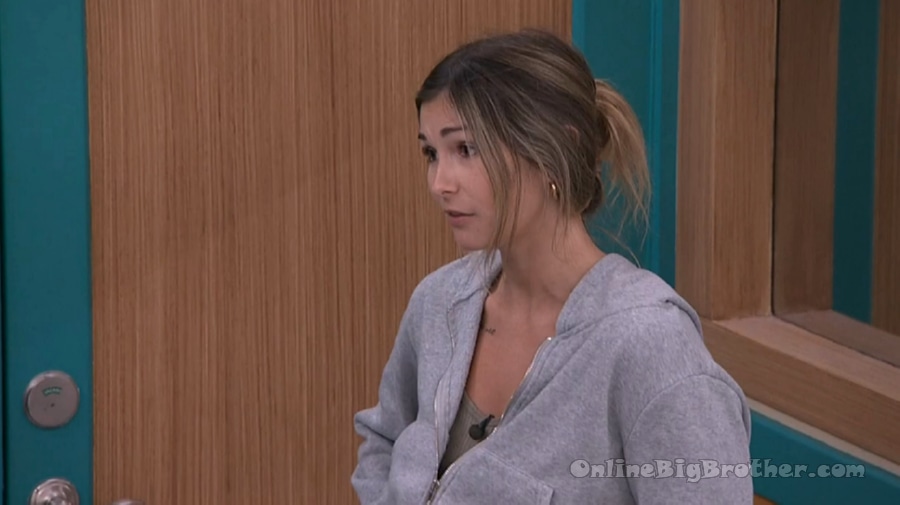 6:35 pm Brittany and Alyssa
Alyssa says she's got Turner's vote 100%
Without reader support this site and these spoilers wouldn't be possible.
Please consider a donation to keep the madness going.
Any amount is greatly appreciated!