Head of Household Winner – Cliff
Have note are: Tommy, Christie, Jackson, Kat
Nominations are: Jack and Jackson
Power of Veto Players are – Cliff, Jack, Jackson, Sis, Sam, Kat
Powers in the game
Jack – Chaos
After chips have been drawn for a Veto player draw, Jack could force a re-draw for the players. This power could only be used once and is able to be used until there are six players left in the game.
Christie – Panic
At any of the next four Power of Veto Ceremonies, Christie can turn the Golden Power of Veto into the Diamond Power of Veto and allow the current veto holder pull someone off the nomination block, but instead of the Head of Household naming the replacement nominee, the veto holder names the replacement.
Grab your live feeds —-> BB21 Live Feeds Subscription Link
Rank your houseguests —-> Big Brother 21 Ranking
9:00 am houseguests mostly up and getting ready for the day.
Jack used his redraw power. (First pick was Cliff, Jack, Jackson, Holly, Jessica, ?)
Power of Veto Players are – Cliff, Jack, Jackson, Sis, Sam, Kat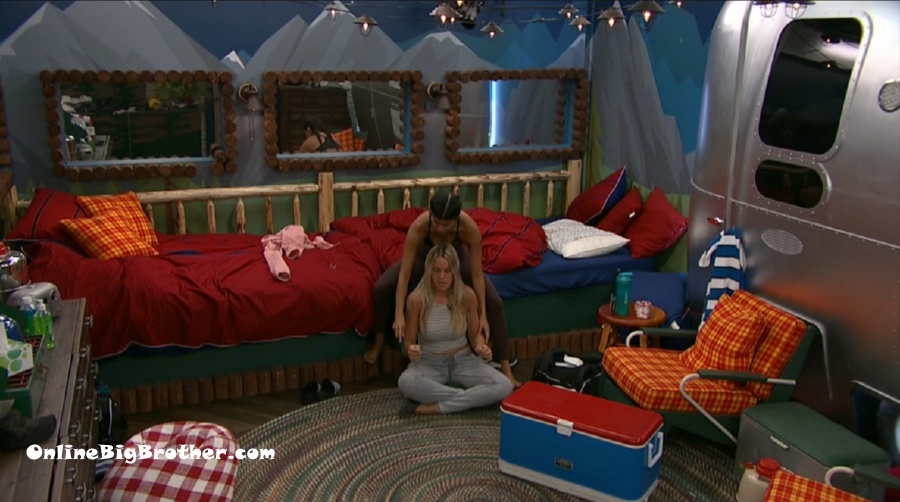 9:40 am Feeds come back Christie and Sis
Speculation if Cliffs nominations were to flush out all the power.
Christie- Bella is going home, home, home not to Jury Home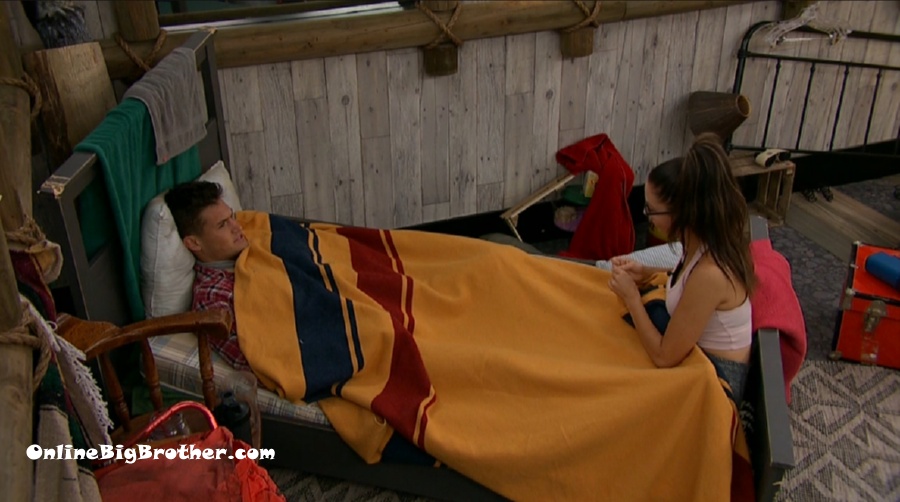 9:50 am Have nots room Holly and Jackson
Holly – I'm a little worried with Sam playing and worried about Sis
Holly says if Sis wins and Christie doesn't use the power Sis will use the veto on Jack.
Jackson – the only person we can't let win is Sam or Cliff
Jessica and Cliff are working together now
Holly – duh
Jackson – Jessica is so obvious
Jackson – I threw Cliff an olive branch that's fine.. I want nothing to do with him
Holly – try to fake it still
Jackson – if I win HOH he's going to the block beside Nick or Bella ..
Jackson adds if they can get Bella out this week they can try to work with Nick and put Cliff/Jessica up.
Jackson – Sam would be a backdoor
Jackon is scared if Sam win "I think this week he might throw it .. Christie uses the power than he has to pick someone"
Holly – he'll pick Jess he hates her
They agree if Sam was smart he would throw the competition to stay neutral between the shittysix and Nick/Bella
Holly seems convinced that Sam would put Jessica up to stay neutral
Jackson – if Cliff was smart he wouldn't want to try to win either (LOL)
Jackson says Jessica is just as bad as Cliff
holly – she's not a good player
Jackson – she's not a good player and she's socially ignorant in this house
Holly – she's not a threat in any capacity
Jackson – she's annoying as hell and clearly talks sh1t begun my back
Holly – behind everybody's back it's not just you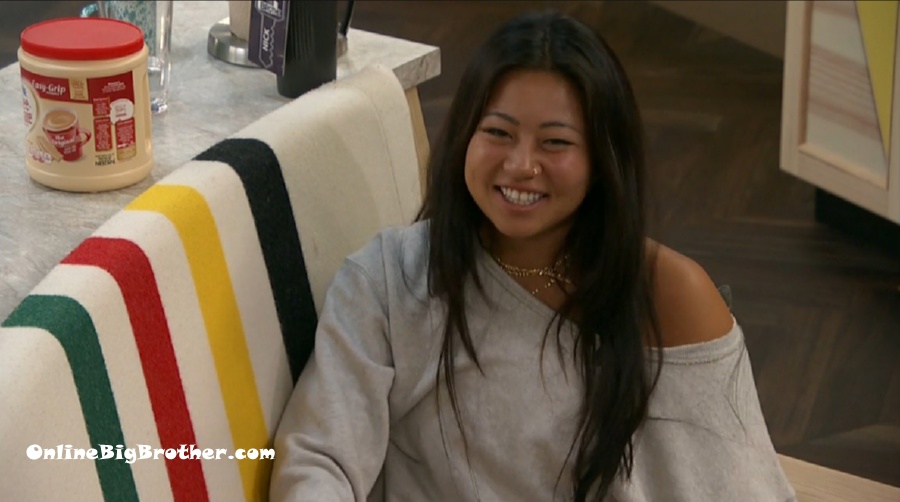 9:50 am Kat, Nick, Bella
Nick says even if Kat uses the Veto it's fine. Nick doesn't think Christie would use the power and if she did Kat wouldn't put them up.
Bella wonders if Sam will blindside them. Nick – I doubt hit, why would he ever do that
Kat says she would use the veto "Probably Jackson.. that makes the most sense"
Nick – saw we have a thing
kat jokes "I'm still in love with you" (LOL)
Kat says she would put Nicole up if the power is used.
Nick – then Jack would stay
Kat – ohh f*
Nick – you have to put up Tommy or Christie
Kat – Is CHristie safe …
Nick – no
Kat – ohh sh1t
Bella – you wold be a BB legend
Nick – she would stay
Bella – I know it would be Funny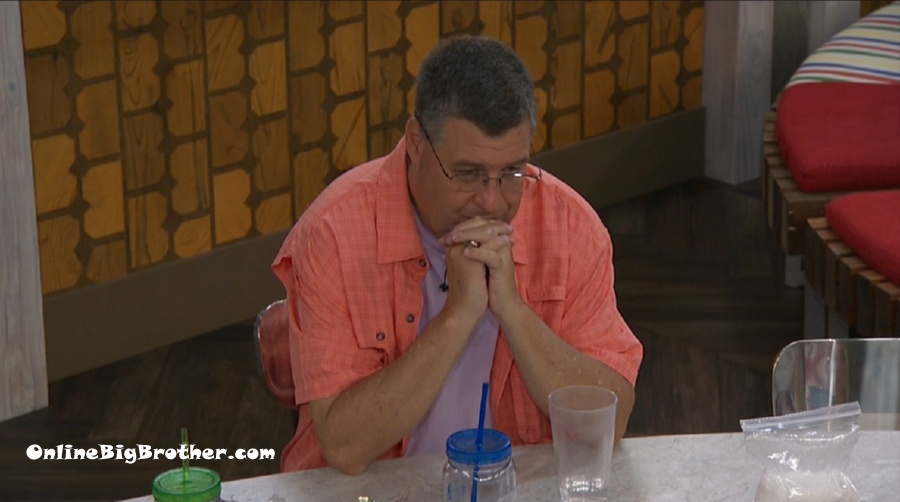 Cliff joins them
Nick – Cliff if he doesn't go this week he's never going to go (Jack)
Nick – first let's win the veto another one needs to win the next HOH
Nick – Once we get Jack out Christie and Tommy will try to run back and then we have them in our pocket and we f*ing bury them
Cliff – I'm not going to say I'm not trying I'm trying to do what I need to do. If it doesn't work it doesn't work
Cliff tells them if it's a veto that includes prizes they have to go for the veto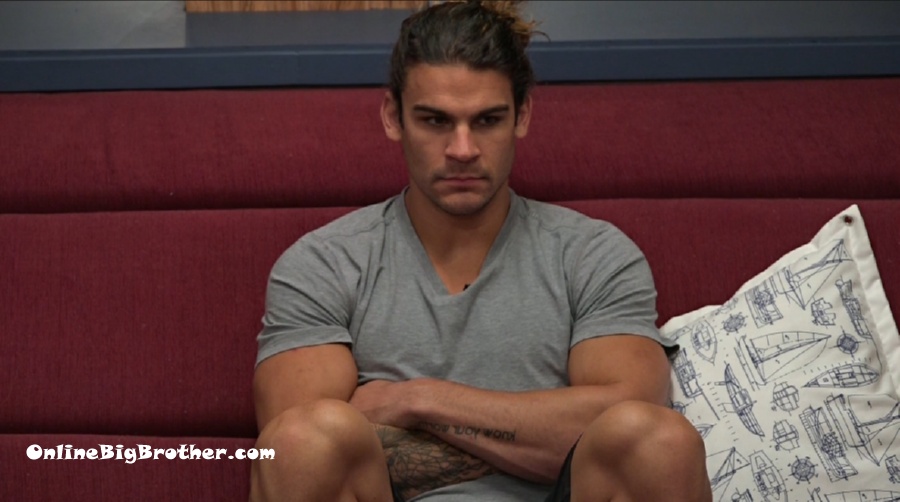 9:57 am Tommy and Jack
Tommy going on about Sam throwing the veto "it's best fo his game he'll throw it"
Tommy plans on going to Sam and tell him the 6 that voted last week are not the 6 he'll go to the end of the game. "It's a free for all.. everything is a mess. "
Tommy – I don't want other people to say that because I don't want to to appear like we all had this plan that we're jumping ship .. I want them to doubt our numbers more
Tommy – Kat's going to throw it, Sis is on your side.
Sounds like the first draw of POV players were Jessica and Holly
Jack – Sam's going to try and earn our trust back (LOL did shitshooter lie to him)
Jack – I'm still going to beat him it doesn't f*ing matter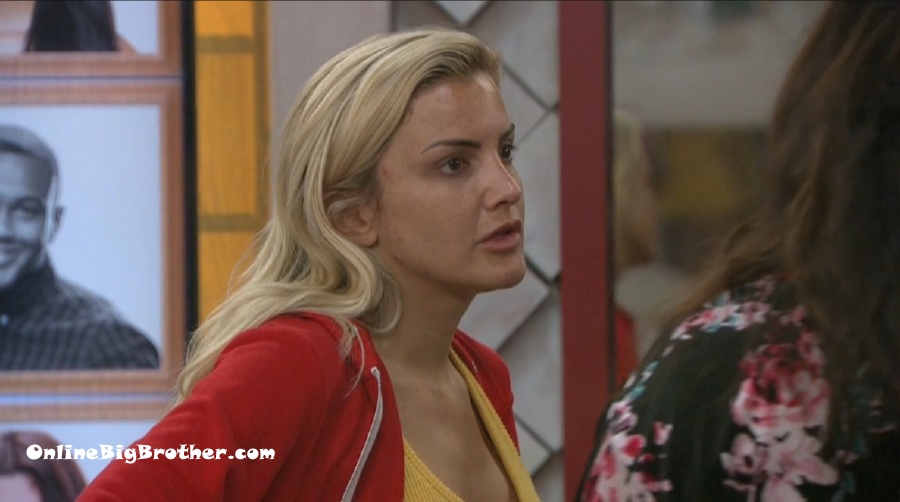 10:13 am Jessica and Kat
Jessica and Kat hate Bella and can't wait to see her f*ing gone.
kat – she's going home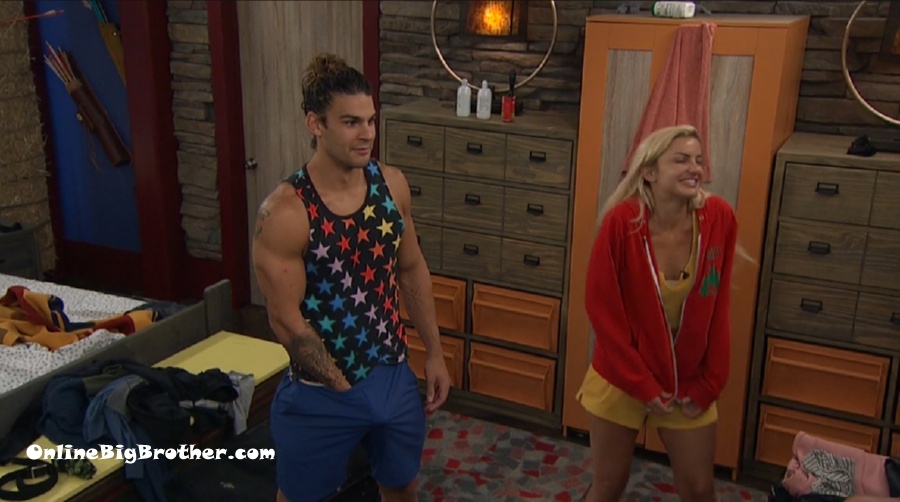 10:15 am Kat and JAck
Kat says she's not throwing the comp she wants to put up Bella. "She just tried to drive a wedge between me and Jess"
Kat goes on about Bella telling Jessica that she has a power.
Jack goes on how he's going to gun for it hard if it's endurance but if it's a puzzle one "I'm going to try"
Kat is talking about how pissed she is at Bella
Kat – f* that, I'm so pissed
(image is how Happy Jack is about Kat wanting to get out Bella)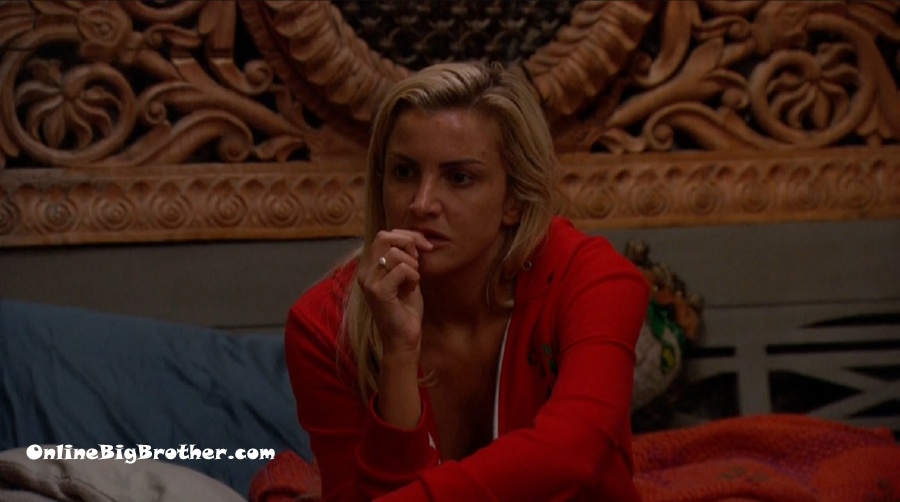 10:25 am Cliff and Kat
Cliff – if this doesn't work we're all gone
CLiff telling her that the outsiders are her, him, Nicole, Jess and Sam
Cliff noticed Jessica and Bella arguing over some frivolous things that happened last week and who had the power, "who cares no one knew who had the power"
Kat doesn't think Nicole will vote Jack out
Cliff – you don't think so
Kat – not this week
Cliff – we'll see if so that'll make it real tough. there's no other next week if she doesn't do it this week he's in this house for good then that power six
Kat – I know
Cliff – there only so much we can do
Cliff – you thinking Nicole and Jack are that tight
Kat – they are making her feel like she owes them something
Cliff – she's got to know she's just a vote for them they are not going to keep her before anyone else in that group
Kat – mmmhmm yeah
Cliff – I need you. We all need you on this side
Kat – I know
Cliff – we can go a long way we really could
Kat – I'm nervous about this move
Cliff – I know but if we didn't do it we would just get picked off
kat – I agree
Cliff – we've all been put on the block and we would just keep getting put on the block
Kat – I'm nervous about who wins the veto
Cliff – sure
Kat says if one of the 6 win veto Christie will likely activate the power
Cliff says Nick or Bella are going up if Christie activates the power.
Cliff – that would be really tough. we would have to see at that point if we can count on votes there's a chance we couldn't but we can't worry about that until it happens.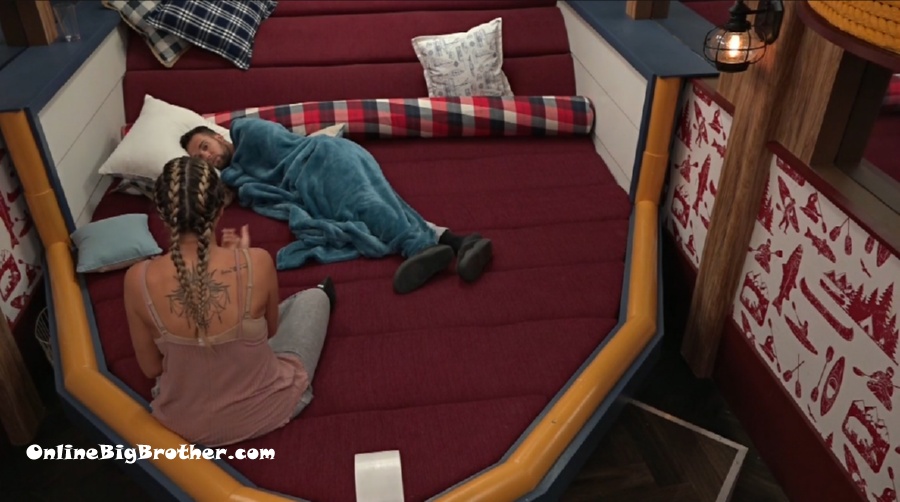 10:45 am Nick and Christie
Christie going on that she loves Nick and Bella if the guys are against them they aren't saying anything to her.
Christie – Sis loves you
Nick – I love sis
Christie – I've never heard you spoken about in my presence.. I swear to you Nick (ZOMG)
Christie says Bella is digging a hole for herself "With the house it feels like every conversation I walk by it's like Bella. No one really trusts BElla"
Nick – I'm trying to disassociate myself from her
Christie – I don't want to see you do that either I adore you I see you guys outside of this house as compatible
Christie – enough people love you that no one will take a shot at you. I don't even see people taking a shot at her because she scares people
Nick – I'm paranoid you will use your power and get me out
Christie – no one is getting you out
Nick – what if Jack and Jackson did it
Christie – I wouldn't allow it. straight up .. first of all I don't plan on using it I want to use it for myself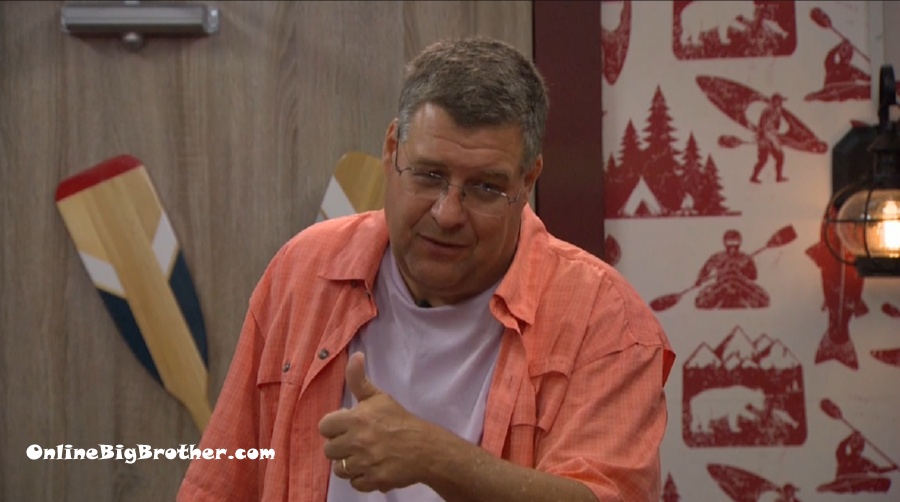 10:58 am Nick, Cliff, and Bella
Cliff says if jack wins veto Christie will use her power and put up one of them
Nick says Christie told him that she's not using it she wants to save her for herself
Cliff – I'm turning around and putting up Holly ort maybe Tommy
Cliff – one of us has to win and Christie can't use her power. Jess we're going to have to cut her at some point I don't trust that girl further than I can spit
Cliff says if one of the 6 wins the Veto and Christie activates the power there's not much they can do they don't have the votes to do anything.
Cliff – no one says we didn't try.. hope for the best
Bella – good luck cliff
Cliff – hopefully, it's a fishing pole contest
Cliff leaves..
Nick – you have to be careful everyone is on your case.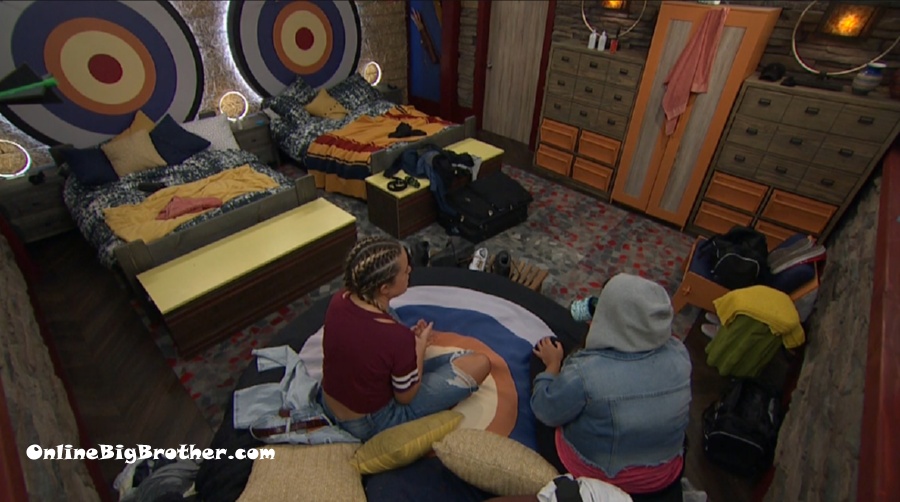 11:41 am Jessica and Christie
Jessica goes on about how she really needs to keep the power in case next week she ends up on the block.
Christie – are these two guys going to have my back down the road.. I am not as tied to them as people thought.. I wish Cliff knew
Jessica – you still have me and Kat
Christie is worried kat might put her up
Christie – I'm putting my trust into the universe
Jessica says this week isn't the week for Bella to go. "I want Bella to go so bad"
Christie – I want to be the person that personally does it. You are toxic you are the common denominator in everything that's evil in this house
Christie – She's after me I know she's after me I can see it the way she shifts her eyes at me I can see it in the change of her body language
Christie asks if Sis wins the veto takes down Jack who would Cliff put up
Jessica – he never told me, Someone, that would have the votes (to stay)
Sam joins them
Christie says she's scared that her or Tommy will go up as a replacement
Christie says Jack using his power was stupid
Sam says he's not using the veto
Christie says if Sam wins and doesn't use the veto she won't use her power.
12:11 pm Jessica start lusting over a girls alliance.. Christie says it's because of girls like Bella why they never work.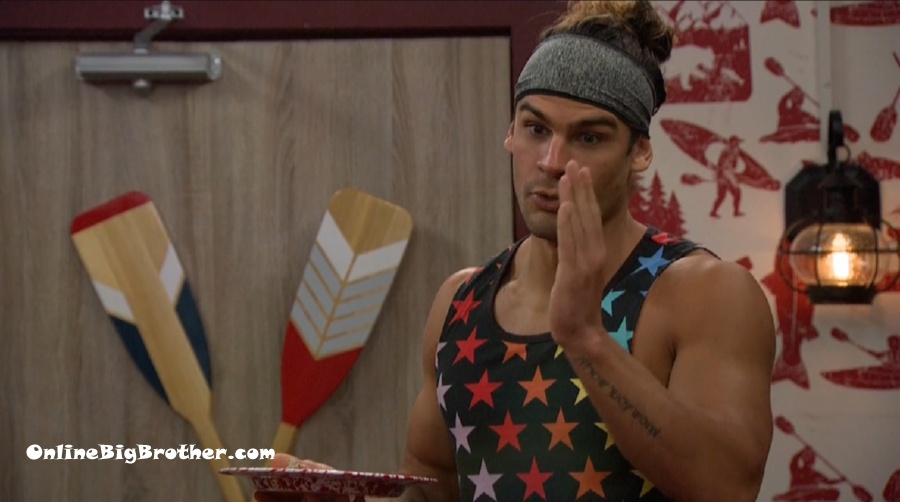 12:15 pm Jack, Nick, Bella
Jack – I could use a DUB .. I could use DUB .. Jackson that boy could use a DUUUUUUUUUUUUB (A dub is douche slang for win)
Jack leaves. Nick goes back to tell her they've been playing too hard.
Nick – Bella please .. I want you out there talking to everyone but don't talk game EVER
Bella – I feel like regardless what I do
Nick says he's going to put Nicole up next week … "how do I not put Cliff up"
Nick says he doesn't want to win the HOH but he will if he has to protect Her.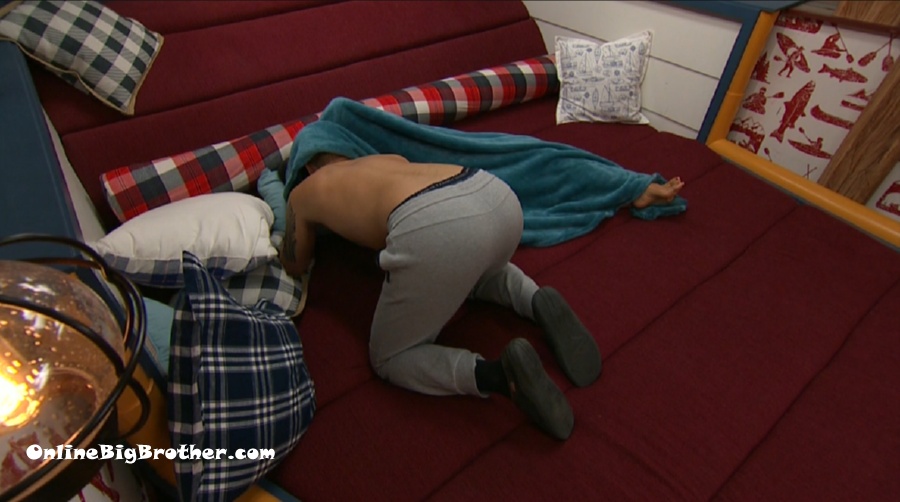 Bella starts to cry
Nick – I'm never going to leave you I'm your number one .. I don't want you to be sitting here alone.
12:28 pm
Kat – I'm so freaking pumped to for this veto comp
Kat says she doesn't want to lose to Sam
Nick – he hasn't lost a veto
Sam – we'll find out today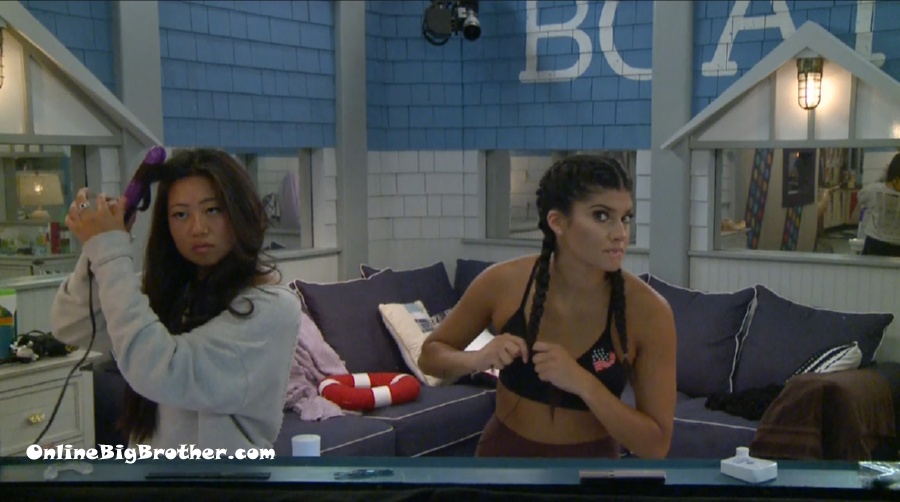 12:44 pm Sis and Bella
Sis – my hair is really f*ing dead
Sis – gawd my hair is so dead
Bella – it looks really good
Sis – I had a dream and I was home and I got it f*ing chopped off (her swearing has increased to every other sentence)
Sis comments on how her one braid is nice and tight but the other one "I got to f*ing redo it"
Sis goes on about her hair "look how dead this is. It's literally a wig it's disgusting"
Sis – I wish someone knew who to cut hair in here. Jess said she can trim it but I don't know scared of that .
12:50 pm VETO TIME
2:47pm The feeds are still blocked..
3:50pm Still nothing..