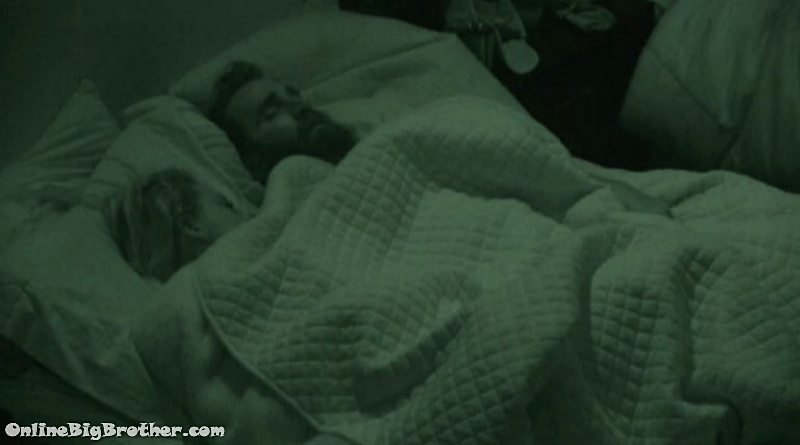 10:28am Sleeping Everyone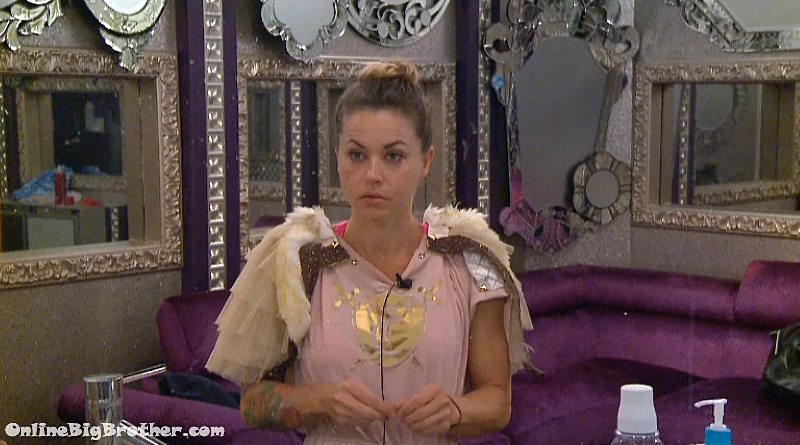 11:38am WTF is groundhog day wearing?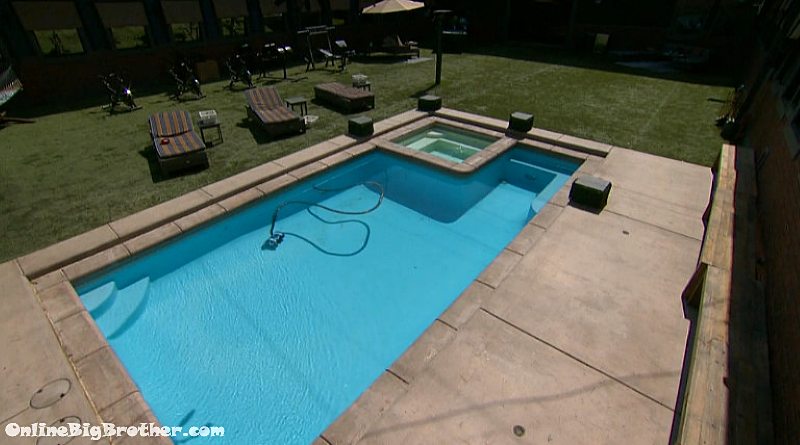 11:44am Outdoors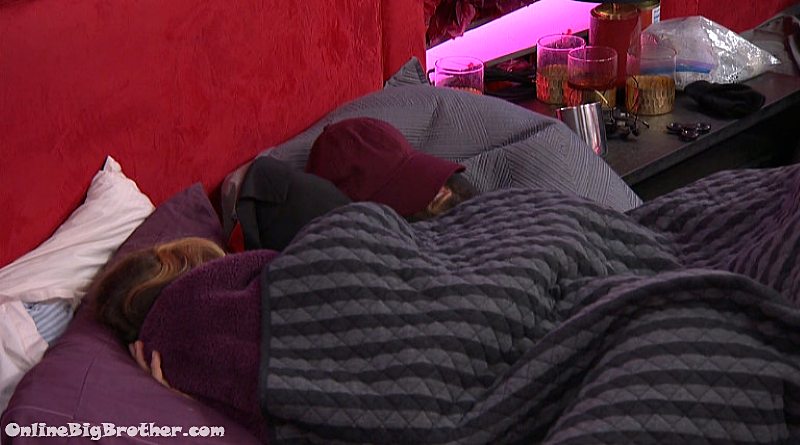 11:44am INdoors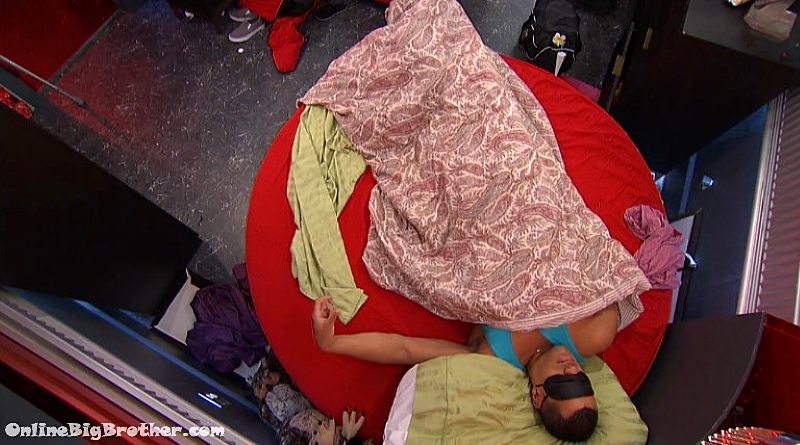 1:25pm Josh sleeping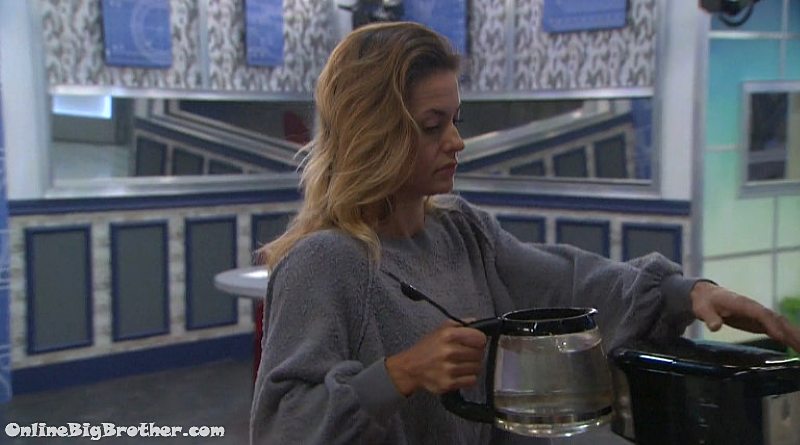 1:36pm They wake up for a bit..
Groundhog day – My foot doesn't hurt today
Paul – that's good
Paul – are done taking medication
Groundhog day – yeah, I've been done for like a month. Or longer .. I dunno it's been a while
Groundhog day – I stopped taking that Pain medication and then the nerve medication f* me up just as much
Groundhog day – it like made my.. the tip of my tongue and my lips numb so it's got..
Feeds cut
When we're back everyone in the kitchen making food..
Paul – I got a kink in my neck
Groundhog day – it's called christmas
Christmas is making eggs for everyone.
Paul complains about an avocado that's gone missing.
2:13pm they sit down to eat.
Paul calls Josh "raven"
Josh calls Paul "Kevin"
Paul – I would rather be Kevin and Matt than Raven… so you played yourself
They start to tease around.. how Josh is grumpy in the morning until he's got a coffee and an hour to wake up. Groundhog day says she's got it the worst cause she has to put up with the two of them.
JOsh spins his fidget spinner …
Josh – I'm going back to bed
Paul – maybe you'll wake up on the right side this time.. (LOL)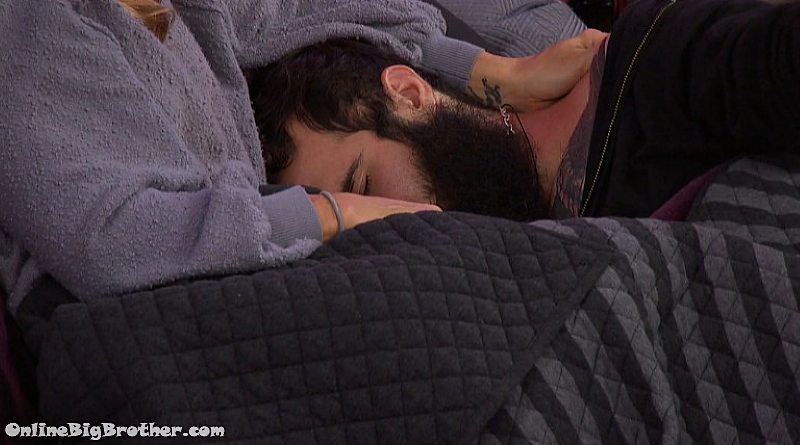 2:47pm they crawl back to bed.. Groundhog day starts rubbing Paul
Paul – that hurts so bad but good…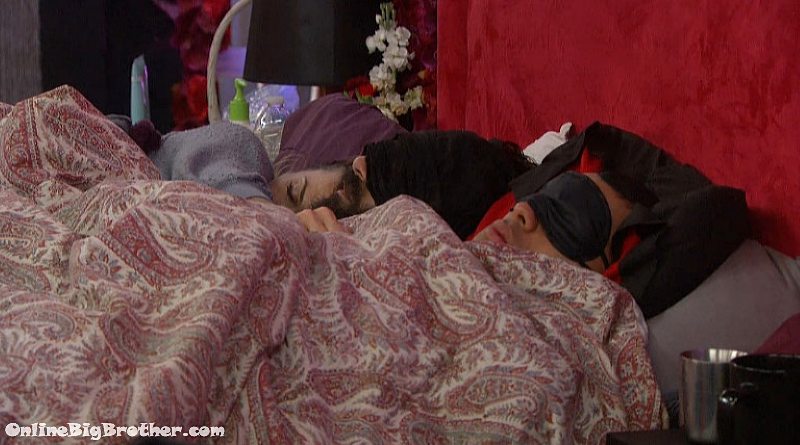 3:44pm BAck to sleep all three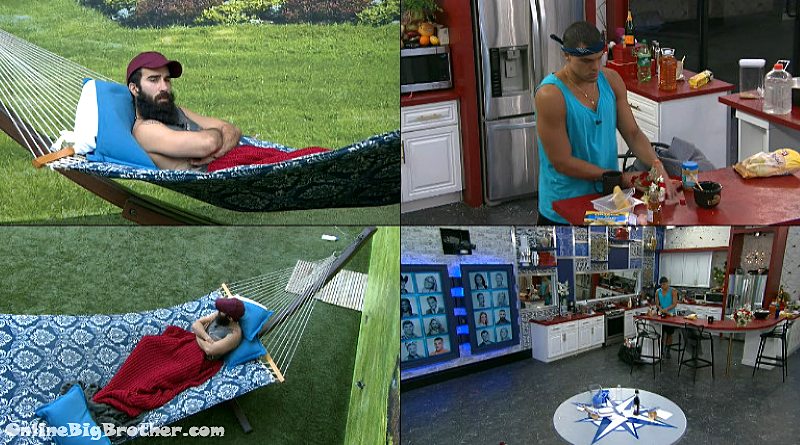 5:20pm
Josh in the kitchen singing.. " Do you like Taco's when you wake up… do you like tacos when you sleep."
Paul on the hammock practicing his finale speech.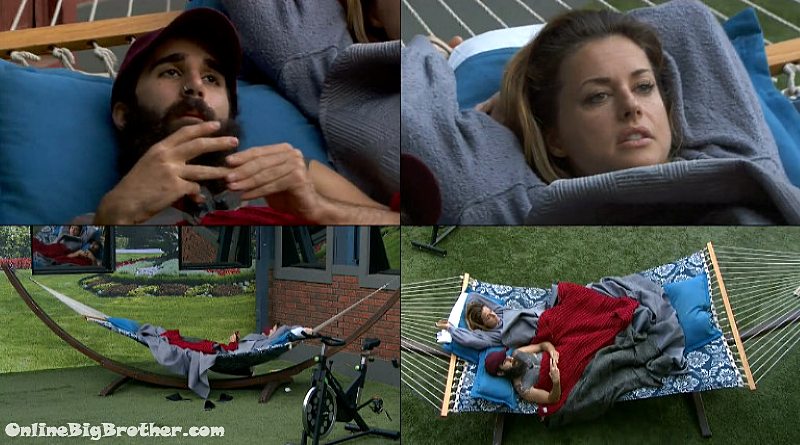 6:04pm Groundhog day and Paul
Groundhog day talks about getting hooked up with a ghostwriter to write her book
She goes on to explain the process.. She get's a ghostwriter, they pump out a chapter and shop it around. People come to her with offers.
Groundhog day – my first book I had 12 meetings in 2 days..
Paul – did you do well
Groundhog day – Yeah.. I was picked up with harper collins
Groundhog day – My second book I stayed with harperCollins umm… but that's if you go the traditional route .. you can self publish
Paul – is it a good business move
Groundhog day – Business move yes.. but it's not very lucrative.. I mean it can be but it's not normally
Paul – interesting..
Groundhog day – it's really just a bullet point on your resume for status
Paul – like I wrote a book
Groundhog day – people can publish things all the time but.. you write a book and it's on the shelf at barnes and nobles people look at you differently it's a different credibility (Which you sh1tmas away by being on this show)
Paul – that's dope
Groundhog day – thanks, I kinda was really surprised about this..
She says her first book was 4 years ago her second hit the stands right before she got in the house
Paul – WOAH.. damn ..
Groundhog day – it was May
Groundhog day talks about her assistant being the polar opposite of Paul's assistant. (Who are these people with assistants)
Paul – she's 22
Groundhog day – just turned 23… July 6th..
6:50pm – 8:30pm FInal 3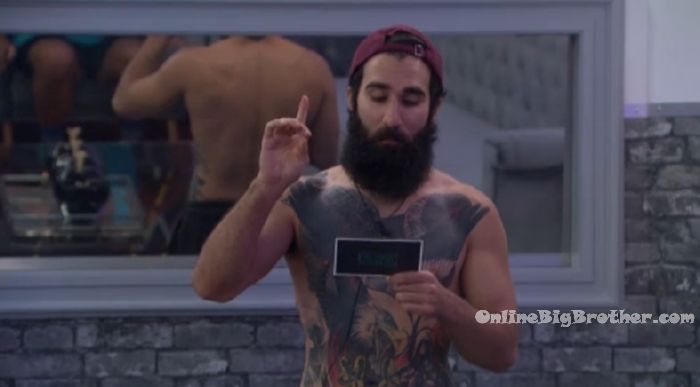 9:20pm The final 3 gather in the living room for Paul to read a card. Paul – Dear house guests except for Josh… Josh is a B***h. …Dear house guests, You've played the game so well we want to see how you do with some others. Here's tumble towers, dominoes and cards … but if you'd rather warm the bench sit out with this popcorn and candy. Your friends at POP! Josh and Christmas start screaming. They head into the storage room to find beer.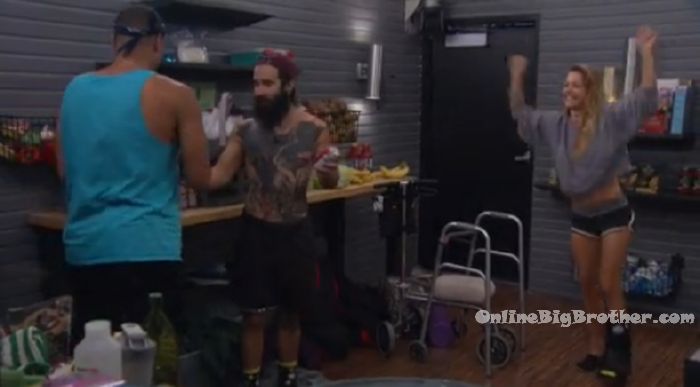 9:30pm – 12am The final 3 sit around the kitchen table playing card games and drinking beer.
12am Josh, Christmas and Paul layout in the hammock. Josh after the hype we need to make sure we see each other twice a year. Christmas – twice a year.. are you trying to get rid of us? Josh – I'm just securing it because I know we'll get busy. Paul – okay I'll pencil you in Josh. Josh – no more than that. Christmas talks about wanting to go to Europe and Brasil together. Paul – what do you want to bet that Josh gets pick pocketed in Brasil? Christmas – all the money.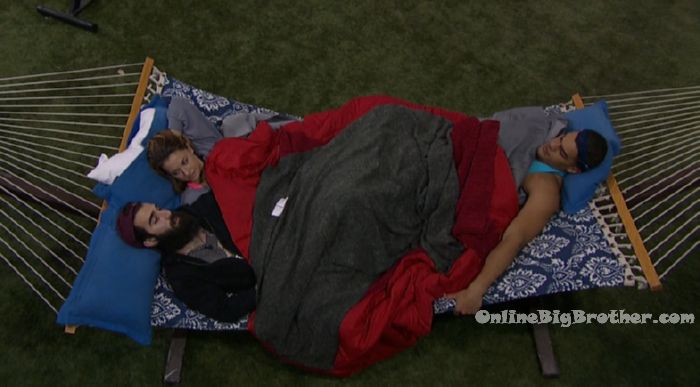 1:30am Christmas talks about how she can back squat Josh. Josh – you can back squat 235lbs. Christmas – yes.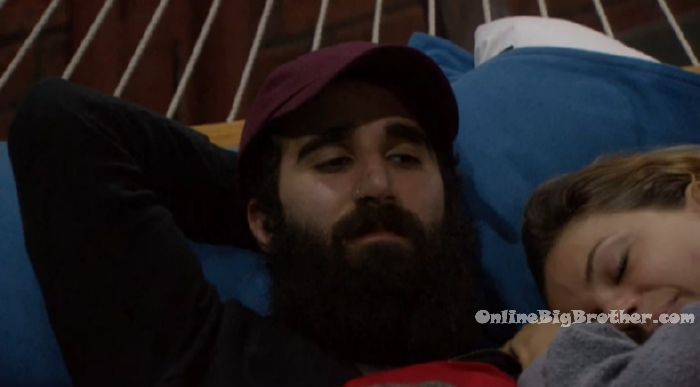 1:50am – 2:05am Josh and Paul head to bed and talk about how Christmas told both of them separately that she wants them to do what is best for their games. Josh – its perfect. Paul – its perfect so that if one of us have to say we have to take the other we can say its best for our game. It doesn't usually happen like this, its friendly .. its friendship. They talk about how they hope she gets America's Favorite. Josh is scared of noises in the room and starts freaking out.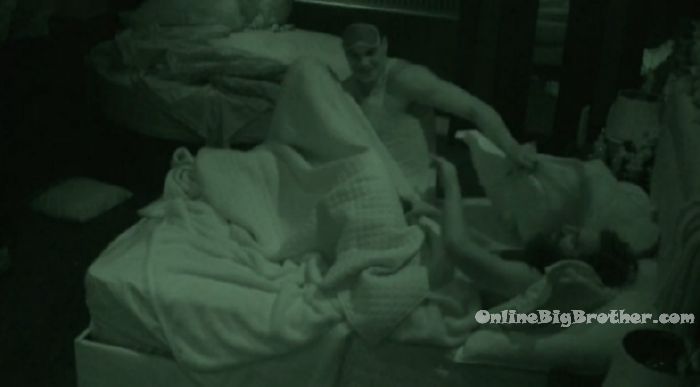 2:45am Christmas gets out of the diary room and they all go to sleep…
If you plan on buying anything from Amazon. Use this link Amazon home
Doesn't cost you anything and we get a small cut.
Links to the ranking system
Rank your house guests here
For those of you that like Statistics here are some expanded reports.