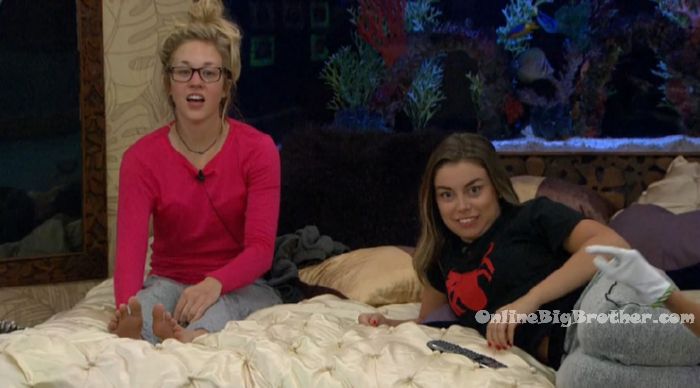 12:50am Havnot room – Alex and Morgan. Alex – I can't tell if they're (Jason, Kryssie, Neeley, Shane) being honest? Morgan – do you trust Jason and Kryssie. Alex – I don't trust Jason. I trust Kryssie. I've heard they think I'm a threat. Even if they say they're going to protect me, I could easily be targeted. I'm I really think Monte is going to go home. I am going to beg America… but the odds. Morgan – I don't think you could get to the point where you could work with them. Alex – You think to stick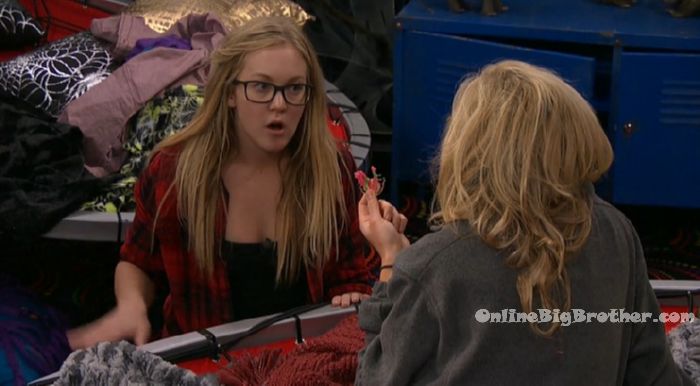 to the plan and go ballsy? Morgan – go balls to the wall.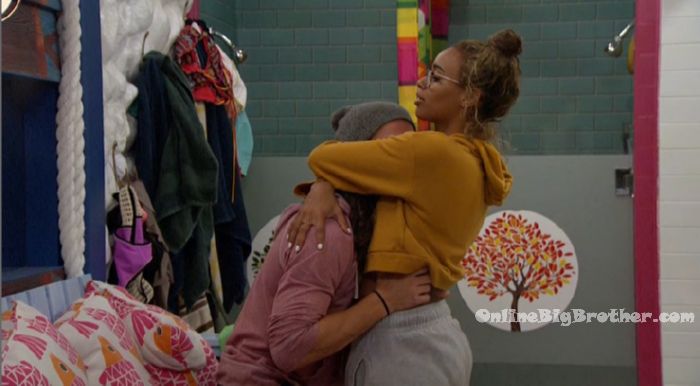 1am Danielle tells Kryssie – our babies (Shane & her) would be such cute babies. They would have such good hair. Kryssie agrees.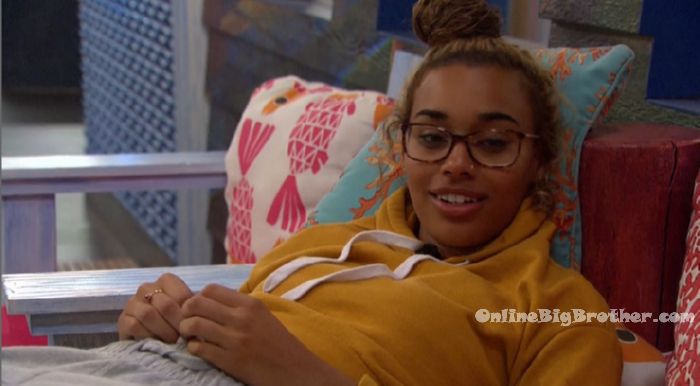 1:20am – 1:40am Alex, Shelby and Whitney talk about how Alex will be nominating Kryssie as the replacement nominee tomorrow. Shelby – I think you handle it like America loves you, you got the care package. Alex – that's exactly how I'm going to handle it. Like soothing her. Shelby – Monte really has our backs. He is willing to go home for us to go farther. Alex – I respect the fact that he would rather risk going home than let people who don't really deserve to be here get farther.
Scott sleeping out in the backyard sand trap as his punishment.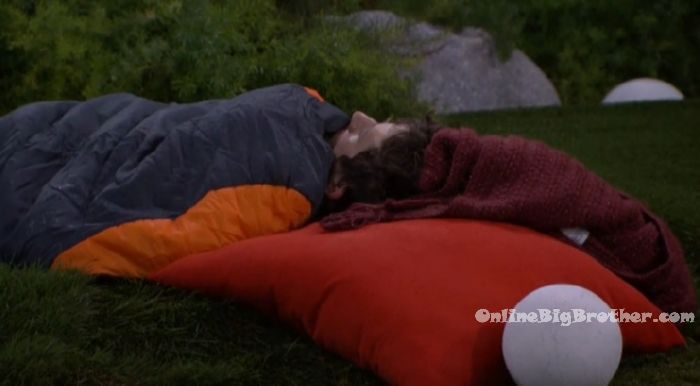 Danielle and Shane making out…@bigbspoilers #BBOTT pic.twitter.com/DHFn3HFwCK

— Dawg (@DawgsBigBrother) October 11, 2016
3am Shane and Danielle making out. Jason – y'all sound like a dog cleaning its tail. I'm over here wanting to slit my wrists. Kryssie – I'm living vicariously through you. Jason – I'm not, I'm over here self inflicting wounds. I wish Cornbread snoring was back up in here.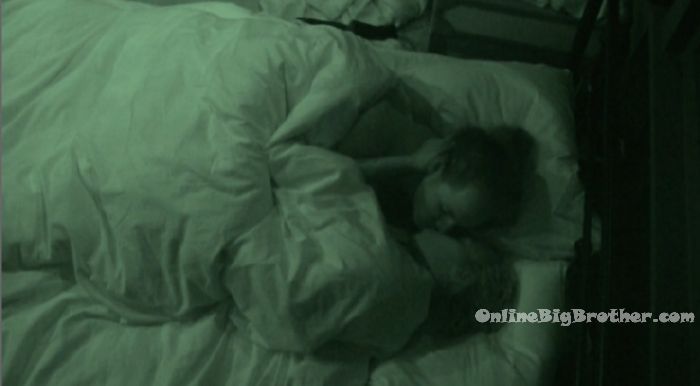 3:15am – 4:10am Shane and Danielle head out to the backyard hammock. Shane – has a couple ever won Big Brother? Danielle – one half of a couple has .. Rachel and Jordan. Shane – that's why we need to get the people that want us out now. We just have to play smart. If anyone from our group has to go from our group its Neeley. What she did today was pretty sketchy. We need to get Alex out. We can't let Jason and Alex align with Alex. Danielle – it just sucks having to put all of our fate in America's hands. Shane and Danielle start making out again..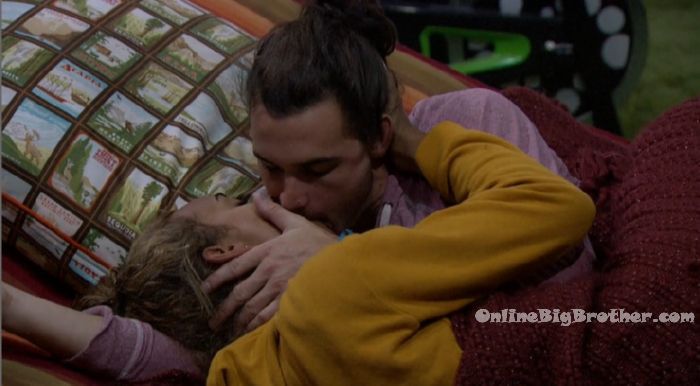 4:15am All the house guests are now sleeping..
Show your support by making a donation.
By giving a tip, you're helping keep the spoilers coming. Without your support this site and these updates wouldn't be possible. ANY amount is greatly appreciated.