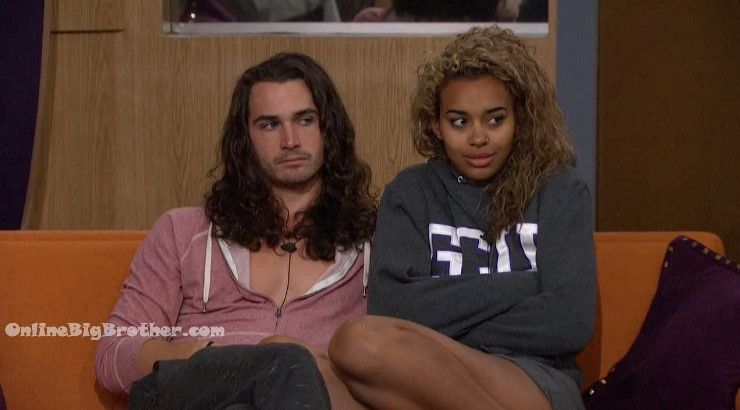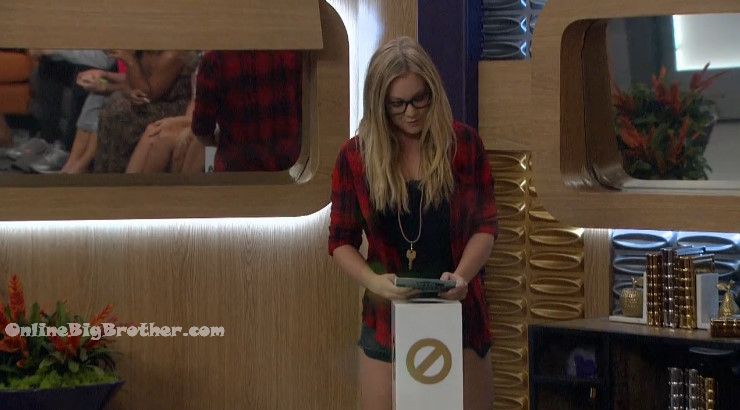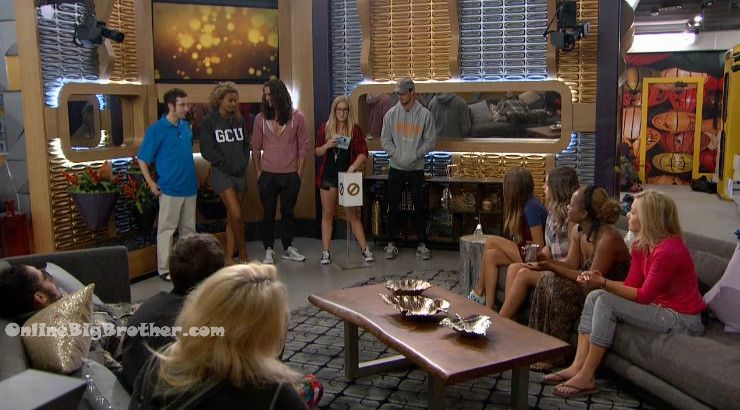 10:04pm
America nominates Monte for eviction
Veto Players are Alex, Dani, Shane, Scott, Monte and Shelby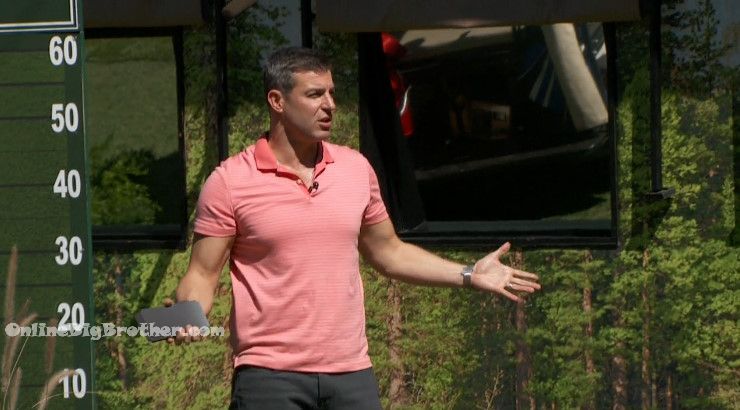 Jeff's in the house.. OMG .. where's my cat to share this moment with me.
Jeff- In case you didn't know I'm here to host the Power of Veto competition.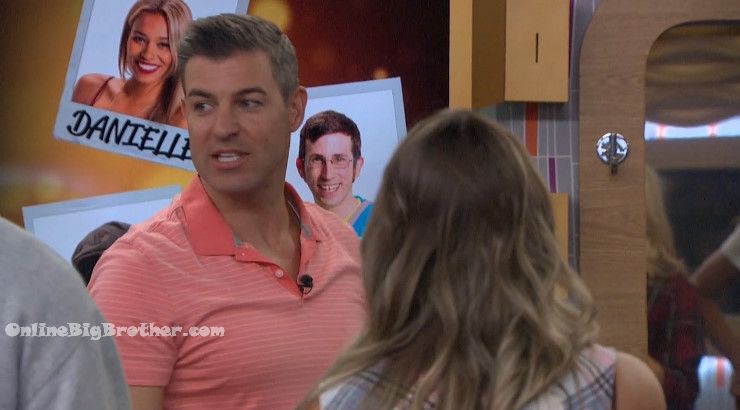 1:03pm Veto contest
Jeff is the host. there is a laugh track.
Danielle's punishment = get golf balls out of the pool whenever Big Brother tells her to
Alex's punishment = disadvantage in her next HoH competition
Shelby = Caddy costume, carrying around gold clubs for a week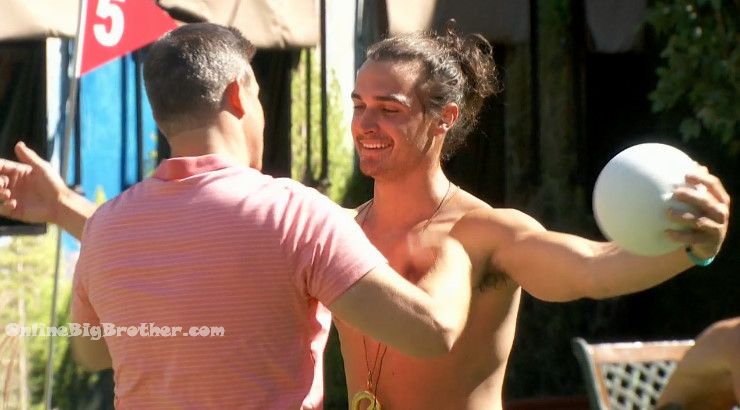 Shane wins the veto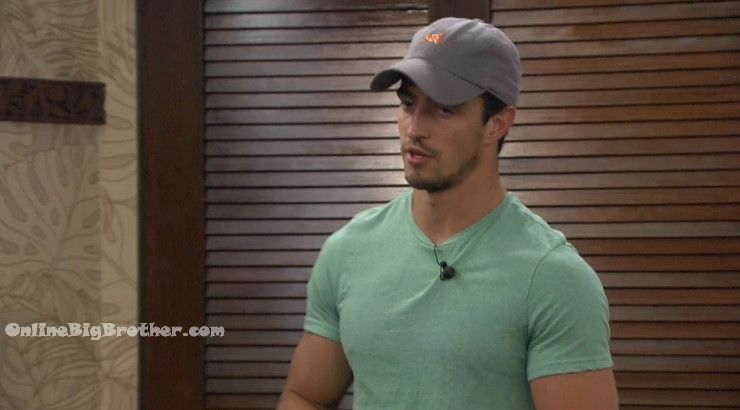 3:17pm Talking about Putting Kryssie up as a replacement nominee..
Monte says he's been loyal to Shane. Scott says Shane is the swing vote this week.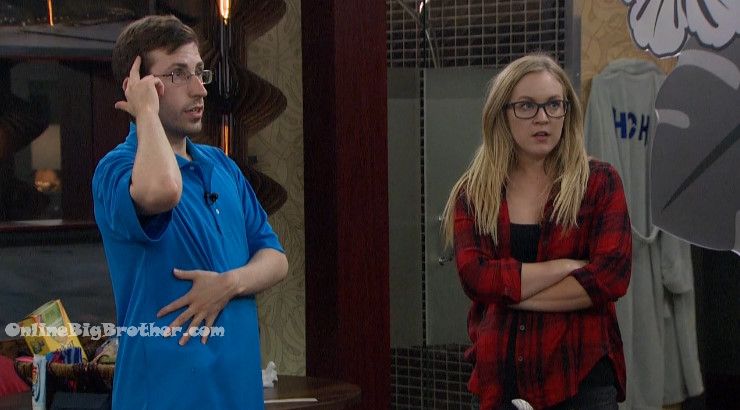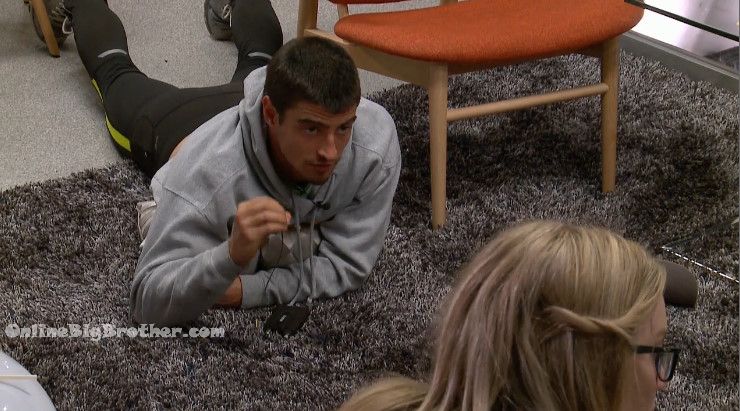 6:39pm Monte telling them he doesn't feel confident about Shane. Shane's vote will not be for Monte it'll be for "Ya'll"
Monte – if America doesn't vote for me I'm OK she's the tie breaker..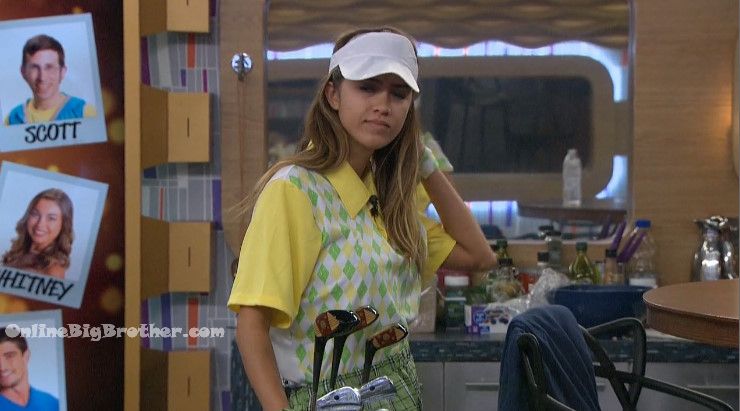 8:00pm Shelby's caddy costume