Big Brother Canada Spoilers The Blood Veto was only Valid for 1 week. Kyra could veto the evicted Houseguest. Kyra did not use the veto. KIKI has been evicted (5-1). The new Head of Household competition is endurance. Cory is the Head of Household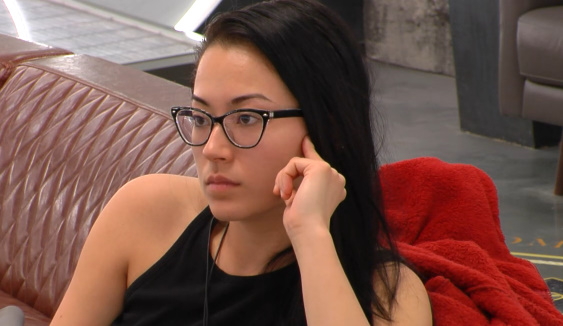 8:46AM Dane and KIKI
Dane – I think the blood POV will be used today.. I hope.. I'm pretty sure that's gotta be happening today
KIKI – It's just f*ing sh1t it's sh1t that Kyra has changed their f*ing mind so many times on this
Dane – I was talking to ESTI we should have done this a completely different way but it's too late now
Dane – you walk up to the HOH shake Sam's hand and say game on b1tch I'm coming at ya
Dane – you go to Anthony, Cory .. you keep me because i'm going after that b1tch and Adam
Dane – you let me stay it'll be a show it'll be a bloodbath
Dane talks about it being too late to go with that plan so she needs to stick with saying Cory/Anthony.
Dane says Anthony now knows KIKI said his name so she needs to try and switch Adam and Kyra's vote.
DAne – Say I'm going strong Against Corey you guys have nothing to worry about
Dane brings up Cory spreading rumours about KIKI going after them
Dane – And sam you think Cory like you she thinks you are a manipulating b1tch .. she thinks you can control Adam and she doesn't like the way you treat Adam
Dane – you have to make them believe you are going after COry and Anthony 100%
Dane – yeah it'll be sorry if Cory and Anthony hear… I dunno this is going to be your last kick of the can before eviction..
Dane explains KIKI really needs to get Kyra and Adam to think Cory is after them and you and you are after Cory.
Dane wants her to say that KIKI and Esti are both not going after Adam/Kyra they are after Cory.
Dane adds her to bring up to Adam/Kyra if Mark stays and he wins HOH he's not putting up Anthony and COry because they just voted him to stay. He will be targeting Adam/Sam/Kyra.
Dane goes on coaching KIKI to get Adam/Kyra's vote.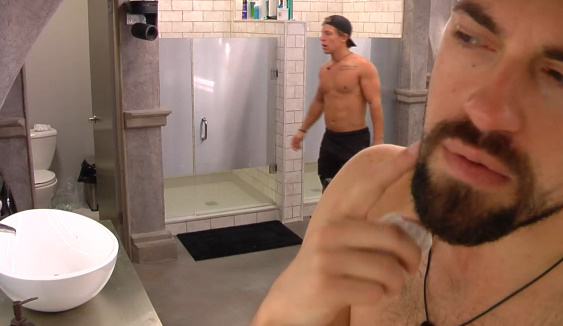 Feeds go down for a couple hours..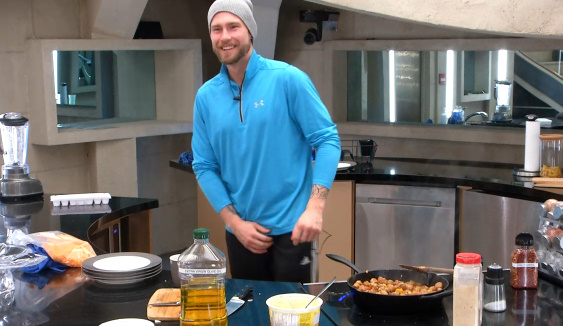 10:28CAM 3 cooking breakfast joking around
Adam says he can't believe how Dane keeps up in such good shape, "Looks like he's on juice man"
Dane – I've been working out for 20 years man.. you've been working out 2 .. keto diet..
Dane – I've played Hockey all my life ..
Adam – look out serious he gets..
they laugh..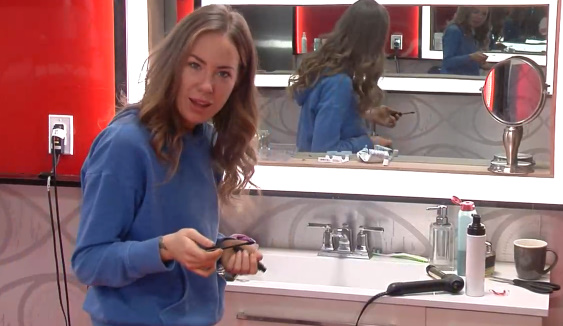 10:30am Sam and Kyra
Tossing around insults about KIKI for her eviction tonight.
Kyra – KIKI as a person I respect you as a player not at all you're my best friend when I hold the power when I know IN fact you are running around saying my name. You can lie as much as you want but it's clear to me you thought you were doing Canada a favour getting me out.. But guess what I'm doing Canada a favour getting out this weak lying player that just follows Dane around like a puppy dog..
Sam – Blood veto what are you.. Blood veto what can you do .. I know because I can't say anything else..
Sam brings up KIKI telling her that COry is coming after her.
Kyra says Esti and KIKI are following Dane around.
Sam about KIKI/Esti – girls what are you doing.. it's so weak running to a man like this..
Kyra – weak weak …
Kyra mentions that Sam did the same thing
Sam – it was different.
Kyra says the guys alliance thing was obliviously a seed planted by Chelsea to sow paranoia and KIKI feel for it.
Sam – yeah
Kyra – everything was paranoid lies..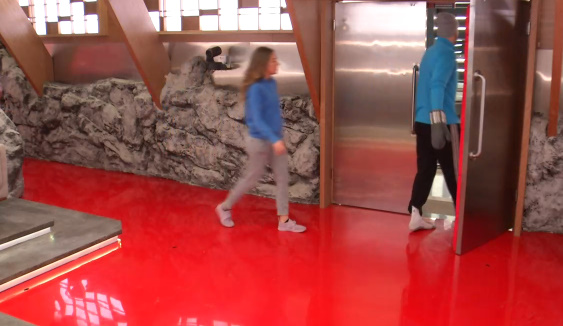 Adam comes in to tell them breakfast is ready
Sam – ohh my man in shinning blue..
Sam chases after him to the door saying "I'm going to getcha"
(ZOMG)
11:30am Feeds down….