POV Holder:
Jon
Next POV
April 12th
POV Used
Yes
POV Ceremony
April 14th
HOH Winner:
Jon
Next HOH:
April 17th
Original Nominations:
Sabrina & Rachelle
Current Nominations:
ADEL & Arlie
Have Nots
Neda, Arlie, Rachelle and Heather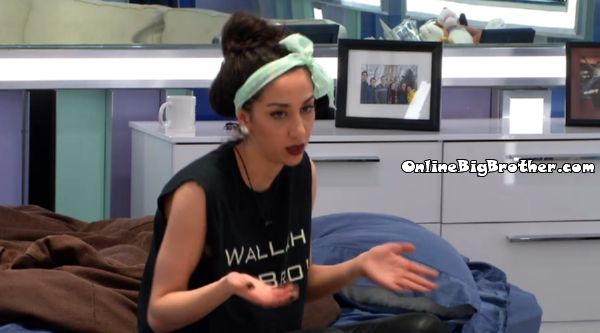 6:32pm HOH Adel, Neda, Allison and Heather
Neda warns them that Arlie is brewing some plan to stay in the house.
Neda thinks that Canada is going to dave Arlie she thinks this entire Season has been the arlie show and they will not want him to go home like this.
Heather – "He's going to try so hard with Allison, Sabrina and Rachelle.. so Hard"
Allison – "Doesn't matter"
Adel tells them he';s going to put up a gremlin
Adel tells the gremlins are the biggest buzz about Big BRother right now because they both got vetoes
Neda leaves to go warn the gremlins more about Arlie in the storage room.
Adel says he got super fooled by Arlie.
They go over the days and numbers left in the house. Allison is certain there will be a double eviction coming up. Neda joins them and they discuss the need for two more double evictions to get the numbers down to where it needs to be for 3 people in the finale.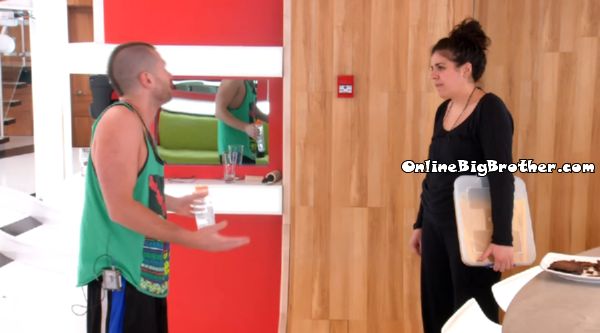 6:38PM Arlie and the Gremlins
Arlie wants to team up with the Gremlins and Allions he points out next week it's them, Arlie and Allison against Neda, Adel and Heather in the HOH.
Sabrina tells him to talk to Allison first and then come back to them.
The gremlins head to the hot tub to scheme.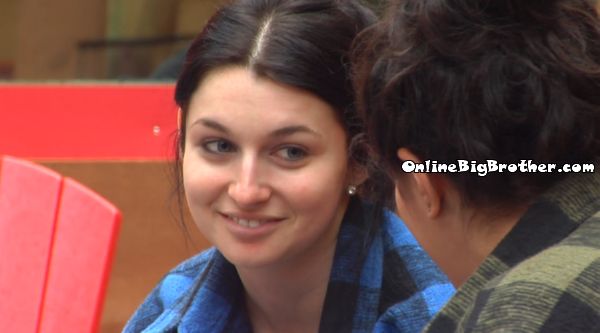 6:44pm Hot tub Sabrina and Rachelle
Sabrina says it is a good idea to keep Arlie and get rid of Adel, If they keep Arlie he will go after Jon and Neda 1000 percent. Sabrina says the Neda Jon duo is the strongest thing in the game. Rachelle disagrees, says if she wins HOH she's putting Jon. She mentions how they both swore to Jon they wouldn't put him she feels bad about it a bit. Sabrina tells her with Arlie on their side they now have the numbers.
Rachelle says the only competition they have is Arlie and Jon. This week they take Arlie out next week they take Jon out and it's smooth sailing to final 2.
Rachelle thinks Arlie will screw them, Sabrina "He's not going back to work with Jon"
Rachelle – "He's working with himself"
Sabrina- "of course 100 percent.. We have a couple days thank god"
Sabrina doesn't want to do anything with Jon and Neda she doesn't like them they are strong players.
Rachelle says Neda, heather and Adel are useless
Sabrina says she's not brave enough to put up Jon she will throw the HOH to Rachelle to do it.
Rachelle says she will put up Adel and Neda and BAckdoor Jon, "The best thing to do is not go against the entire house just incase we don't win next week"
Sabrina agrees says it's probably best to get rid of Arlie this week.
Rachelle – "What do you think Heather is like out here"
Sabrina – "F***ing B1tch"
Arlie joins them.
Real quick.. I don't care what you say to the other side whatever they want for their game.
Arlie – "Literally girls you are my only hope.."
He explains to them there is no way Jon/Neda are going to change their mind he's not going to even try. He says if he stays in the game it's because of the gremlins.
Arlie leaves..
Rachelle – "Today was a good day for the gremlins"
Sabrina – "Awesome day for the Gremlins"
Sabrian – "Me and you final 2"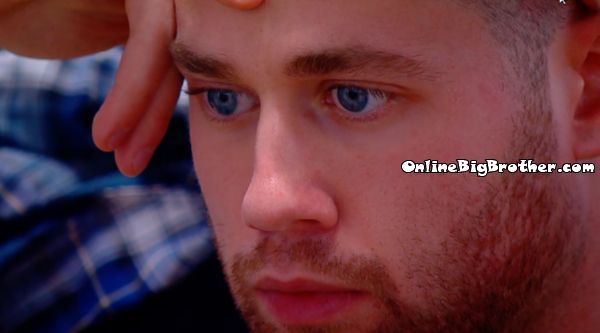 7:21pm Arlie and Allison HOH
Arlie says he did not bring up the idea to back door Allison he did fight it a bit but once his alliance had decided he had to drop it. Allison says she heard it was him fighting to get her put up. Arlie denies it.
Arlie says he has a chance to stay this week but it's up to Allison and the gremlins. "the four of us can ride or die" Arlie thinks he has a real good chance to make a deal with the gremlins, He mentions that he's not even trying to campaign to Heather, Jon and Neda. Arlie "I know I made up a lot of stuff but you have to believe me that was real talk when I told you I was at the bottom" (Bottom of the sloppies)
Arlie has talked to the Gremlins and they are interested if Allison is at all thinking about it she should go talk to the greamlins and they will realize it's a good game move. The four of them can join together crush the other side or they can vote him out and he goes home those are the two option for Allison.
Allison says she isn't humouring him she is going to give Arlie's suggestion serious thought.
Arlie – "it's a big move.. and you can f** decide,… it your call you hold my life in your hands"
Allison – "if you can convince the gremlins.. if you can convince the gremlins than I'm the swing vote"
Allison says she needs something real from him to gain her trust.
Arlie – "You have to know would everything to me"
Arlie – It will be 4 vs 2 going into the next competition.. you can go back to the gremlins who you like"
Allison – "I actually really like the gremlins" (Ahh we all secretly like the gremlins)
Allison – "Who's idea was it to backdoor me"
Arlie – "I think it was Adel, everyone was pissed that she was with the Gremlins"
Allison leaves "Ok I'll let it brew"
[polldaddy poll=7964297]
[polldaddy poll=7968822]
Share it YO!!
Tweet