POV Holder:
Nicole
POV Competition
Sept 10th
POV Used
?
POV Ceremony
Sept 11th
HOH
Corey
Next HOH
Sept 15th
Original Nominations:
Vic AND Paul
After POV Nominations:
? AND ?
Have Nots
?
Watch the next week of the feeds for FREE – 1 week Trial!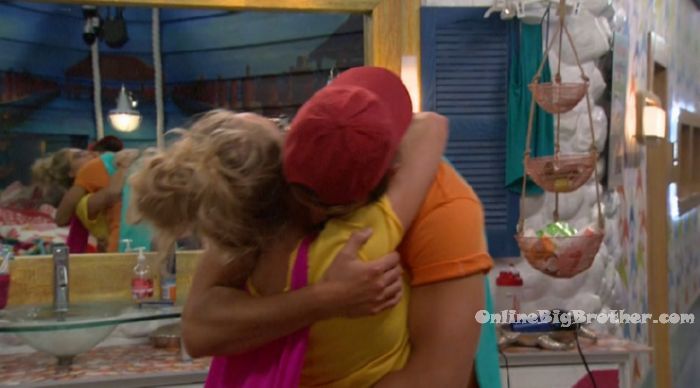 Power Of Veto Winner: NICOLE
1:15pm – 6:20pm The live feeds were blocked for the power of veto competition.
When the feeds return – All the house guests are wearing super hero shirts and caps. (It looks like it was the BB comics competition.) Paul comments on how BB gave them frozen fries. I guess they don't want me to make fries any more.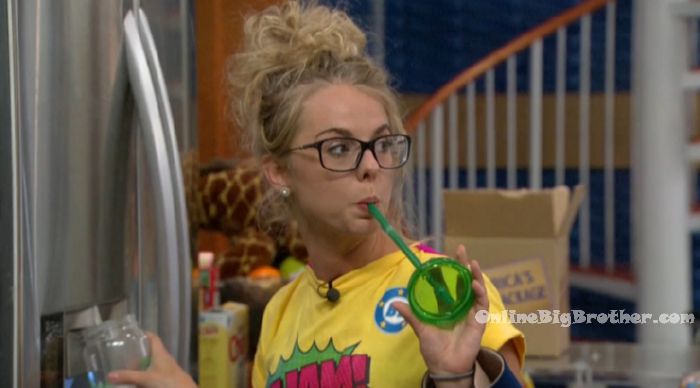 Vic gives Nicole a big hug and dips her in the bathroom. He then kisses her forehead. VIc says it is what it is. I forgive you. Nicole – asks are you sure. Vic yeah. Nicole – thank you.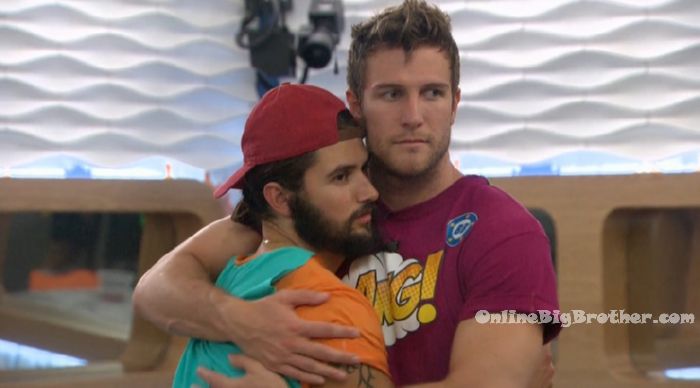 6:30pm HOH room – Nicole asks are you mad about your comic? Corey says no. He says that he was watching her on the tv and was listening to music to know that she was the winner before the results were revealed. He says it was Paul, Vic and then you. I was like yeah! LETS GO! You were super fast and you had a good strategy. You're a nerd too and so I knew you would be able to spot stuff fast too! Nicole says her comic said "This Christmas kiss you A-S-S goodbye because you're going to miss it." Nicole – we've won 4 of of the last 5 comps! I wish my butt was on the line for that one.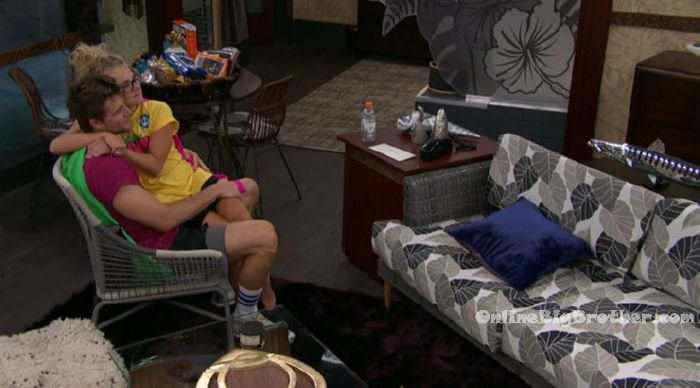 6:35pm – 7:05pm In the kitchen – Paul, James, Vic, Corey and Nicole are talking about the comics. They talk about how Big Meech is going to cry when she sees her comic. She was BIG, REALLY BIG! Paul – she is going to sh*t her pants. Vic – she had vomit and she was HUGE! They sh*t on Big Meech. Corey she was bigger than the town. Paul she is going to cry for sure.. but that's no news to anyone! Corey tells Nicole your a$$ looked phenomenal in yours. Tiffany's was something about being an emotional wreck.

7:10pm – 8:20pm Paul – 10 days! I'm glad the comp was like that .. made the day pass by. We eat, we drink, we pass the f**k out. Corey – BB comics! Paul – that was a fun one. Bridgette's was f**king funny. The cabbage patch kid! Big Meech .. f**kING LARGE! Vic says and she is so self conscience of that. Nicole – yours was great .. Captain Camo.. because you scare people. They talk about the past events of the season. James – they had to have done a segment on Frank smacking Da and Z's a$$es.
8:30pm – 8:40pm Vic laughs and jokingly says My family owns LA fitness… I get out and get picked up in a Rolls Royce. F**K YOU B***HES! Vic with 10 days left .. if I go to jury I don't want to talk about game any more. When I get in there .. you've got 10 minutes to ask all the questions you want and then I'm done. James – whoever goes .. let Natalie know your boy is a sad as a puppy in there. Vic jokes he would tell Natalie – James was so happy you were gone and said F**K Natalie. You make it to the finale and she doesn't vote for you.. Na.. I'll tell her.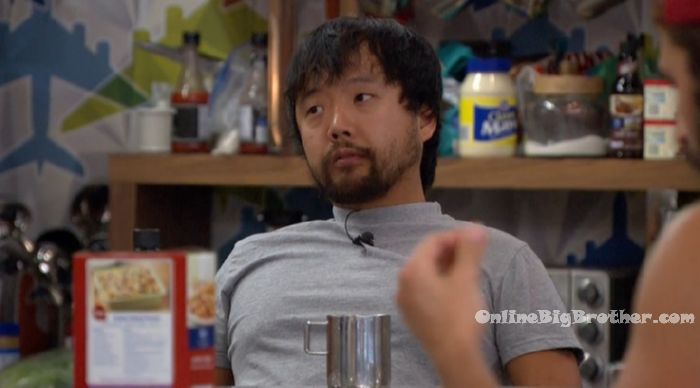 9pm James, Nicole and Victor – The conversation turns to talking about survivor. Nicole tells James i could see you doing it. James – thank you. Nicole – couldn't see Paul do it. James – Paul said he wouldn't even jump off the boat. I would stuff a chicken down my pants and a lobster in my shirt.
Vic heads to bed..