POV Holder:
?
POV Competition
Sept 10th
POV Used
?
POV Ceremony
Sept 11th
HOH
Corey
Next HOH
Sept 15th
Original Nominations:
Vic AND Paul
After POV Nominations:
? AND ?
Have Nots
?
Watch the next week of the feeds for FREE – 1 week Trial!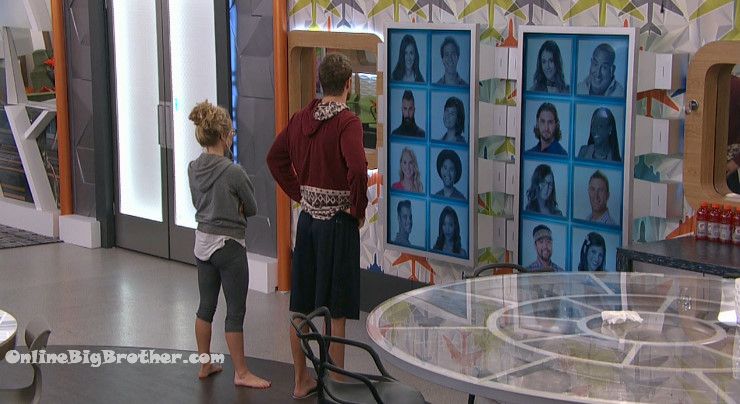 12:20pm Corey and Nicole studying the wall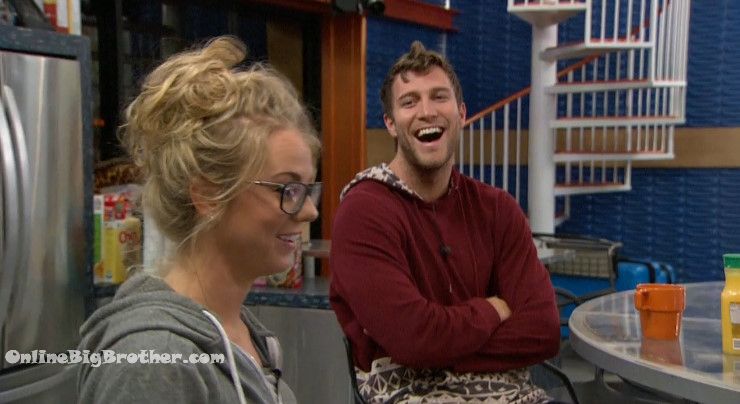 12:46pm Nicole and Corey
Kitchen making food chit chat..
Nicole – sssss
Corey – Honestly
Nicole – SSsssss
Corey – Literally
Nicole – SSssssss
Corey – dylan
Nicole – ssssssss
(The above was just a joke I don't hate women)
Corey – dude this is brutal what if they make us do some crazy cmop where we have to run around in circles
Nic – well we'll know who wins
Corey – yup
Nic – no surprise they're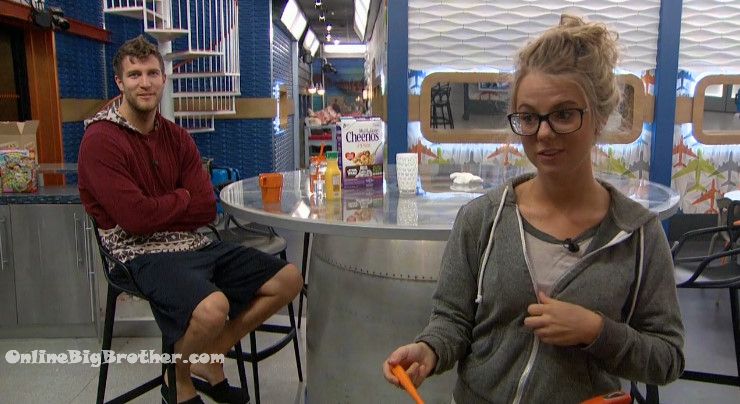 Corey – SNACOLE…. NICOLE..
Nic – that's annoying.. You say it all the time.. You say it at least 20 times a day
Corey – just to annoy you
Nic – it's part of your vocabulary you can't stop it
Corey – you don't know that
Corey laughs.. "You hate it"
Corey – what are you going to say
Nic – I'm not saying anything
Nic – I do hate it..
Corey – OK
Nic – coreeeeeeey
Nic – Some people know things.. What colour is my hair
Corey laughs..
Nic – exactly .. you going to be annoying about it
Corey – Nicole you're hilarious
Nic – yes I do know
(sorry I don't understand some of that's.. It's there for historical reasons 🙂 )
Nic – I dreamt about Derrick again last night
Corey – oooooooohhhhhhhhhh aaaaaaahhhhhhh
Nic – I can't remember I think he came in here to give advice.. but I don't really remember..
Nicole tells him right as soon as he comes out they'll let them all know if they said something that caused controversy.
Corey – wait what ..
Feeds cut..
When we're back
Corey – I think I have
Nic – not meaning too.. innocently..
Corey – egg whites creep me out if they're slimy
Corey – what was the most controversial thing said on your season
Nicole – I don't know if I did know I wouldn't bring it up … its hard because you guys ask so many questions
Nicole says her first season she was so innocent.
Nicole – I came into this year ready to play.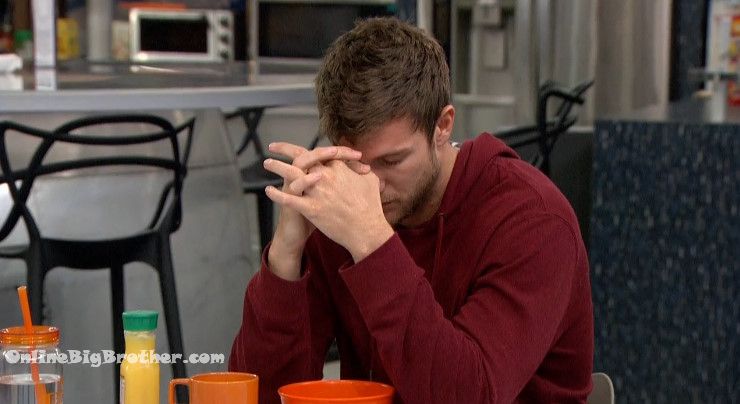 Corey they prepare to eat.
Corey says he would be stupid to send James home
Nicole – yes
Corey saying Nicole makes good egg whites with onions and mushrooms.
They joke around..
Nicole – you love to pick on me
Corey – you would be crazy to think that was a bad move best move possible
Nic – no one said it was a bad move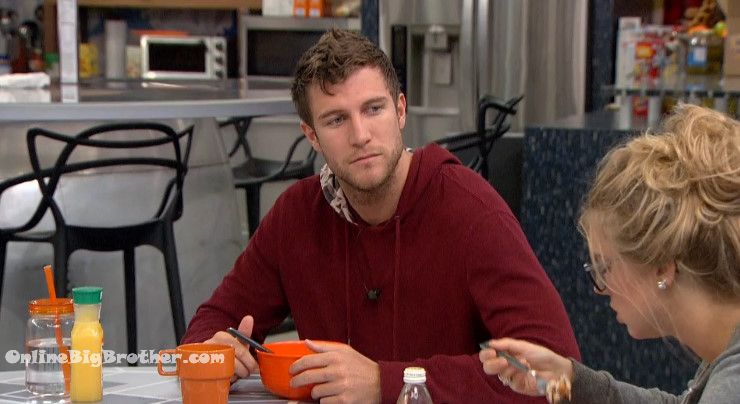 Nicole says her dad is going to love James
Nicole – he loves Caleb a lot ..
Nicole adds that her dad will love Corey too.
Nicole – I don't think my dad will come this time.. He got sick last time on the airplane.. He does not like to leave Michigan.. He was overwhelmed..
Nicole tells about a story where they were in a rowdy party with her parents after BB16 and her leg got cut. Her dad didn't handle it well. He also didn't like everyone "Tugging" at her.
Nicole – I wasn't in a good state when I came in here..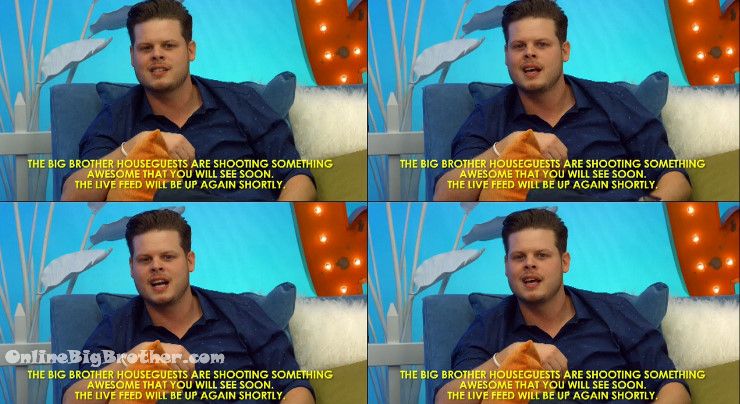 1:14pm Feeds go to Jeff… POV Competition YO!!!!!
Let me know in the comments who you want to win!
BTW I miss Trivia
2:26pm NO
4:48pm NO
5:25pm Still nothing yet..
6:05pm You thought the feeds would be back by now.. lol
[polldaddy poll=9517035]
Show your appreciation by making a donation.
Donations support this site more than anything. If you dig our spoilers please find a way to support us.