POV Holder:
Dallas
Next POV
March 19th
POV Used
No
POV Ceremony
March 21th
HOH Winner:
Loveita
Next HOH:
March 17th
Original Nominations:
Cassandra and Christine
Current Nominations:
Cassandra and Christine
Last Evicted Houseguest
Paige, Sharry
Have Nots
Joel & Cassandra
Want to watch the Big Brother Canada 4 live feeds but live outside of Canada?
Bypass the geoblocking with HideMyAss VPN and be Canadian Anywhere: VPN Help Guide
ALLIANCES IN THE HOUSE
There will likely be a lot of alliances during the season – keep track with our alliance help guide.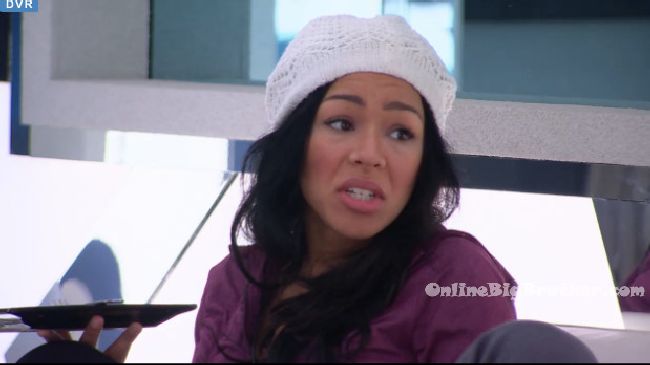 By the Pool – Loveita says I want to puke right now. Dallas says don't stress about it. It was just an idea. Don't think they're not going to finish what they started. This gives you the chance to hit them right back in the chin. I'm a lot less intimidated without the alpha male still here on that side. Loveita says whoever is here next week would have the same opportunity. Dallas tells Loveita that if she wants to keep it the same he won't use it but we could wipe them out next week. We could do Jared this week and Raul the next. Loveita says she needs to go talk to Joel.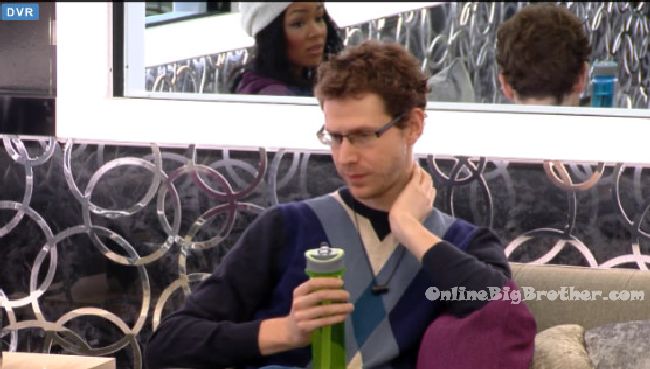 HOH room –
Ramsey and Loveita do a prayer. Ramsey says that Jared, Kelsey and Raul aren't scared to go after what they want to happen. Loveita asks what do you what to happen? Ramsey says I want Cassandra gone. Loveita says I want that too. She says she doesn't think Dallas will use the veto. Ramsey asks Joel what he thinks. Joel says that he doesn't know where Christine's head is at. Loveita asks Ramsey to leave. Loveita says that she wants Cassandra to leave because she is stirring the pot. She is snaky and lies to people. Cassandra can't be trusted. Between you and me we are safe on all fronts. Why keep someone who can't be trusted. Mitch joins them. Loveita says if the nominations stay the say you, you and me are okay for at least next week. Mitch says I just hope there isn't some kind of twist where she comes back into the game because she would think I betrayed her the most. Loveita tells Joel if he wants to put his one vote to keep Cassandra then you can do that. Joel says I don't want to put myself out there because everyone would know it was me.

10:20am – 11:40am Big Brother blocks the feeds for the Power of Veto Ceremony. Tim says you have to work out what her currency is. Cassandra says power. Tim says no its no corrupt power. They discuss how Dallas couldn't use it. Tim says she is banking on not pissing Jared off because she probably made a deal to make him safe. Cassandra says she just wants to have fun. Tim says he wants to play with Cassandra's moon boot while he can…. because you might not be here after Thursday. Tim then tells her he's joking. Cassandra says everyone needs to stop sucking on her t!t! She has no power now. If I win HOH I'm going after her. Imagine if there's a double eviction this week and we get rid of her.
Power Of Veto: Was not used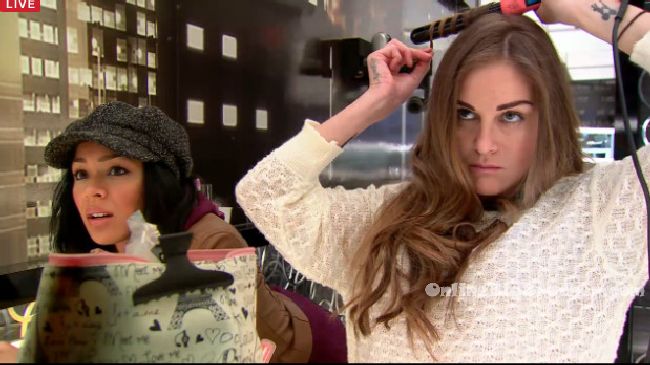 In the HOH room – Nikki suggests that Tim and her work with Loveita. Loveita is worried about Tim campaigning for Cassandra. She says she needs to go talk to TIm.
Storage room – Dallas tells Ramsey that he hummed and hawed about it but just couldn't be sure who Loveita would have put up. She could have put up you or Maddy. Cassandra is going to stay this week. Ramsey says if that happens I am going to be livid! Dallas thinks Mitch will vote to keep Cassandra. Ramsey tells Dallas that Mitch thinks for himself.

12pm Hot Tub room –
Tim says she just needs to know that if you're taken out, Dallas will have free range. Tim says that Kelsey is the reason Cassandra is targeted this week. Tim tells Cassandra that he thinks she can convince Loveita for you to stay. Maybe its not even worth it. Cassandra says maybe I'll just work on Nikki. Tim tells Cassandra to tell Loveita that you make faces because you're awkward and don't know what to do. Tim counts the votes and says that Cassandra has Jared, Kelsey, Raul, Mitch and Joel. He says that Christine has Dallas, Maddy Ramsey, Nick/PHil, and maybe Nikki. Cassandra heads inside. Phil and Ramsey come out to get in the hot tub. Tim says that Loveita is so smart and no one realizes it. She is setting herself up for next week to have a choice. Tim leaves.
Havenot room –
Loveita says that she hasn't really talked to Joel but thinks he is going to vote for Cassandra to stay. He normally votes with me. I just need to bring him up to speed. Mitch agrees. Loveita says Christine would have no problem putting me up if she won HOH. So technically I shouldn't care. Joel joins them. Loveita tells him that she asked Dallas not to use the veto. He wanted to use it. Loveita tells Mitch and Joel that she only trusts them. Loveita says I am committed to you guys and going forward we need to have a game plan. Mitch says he's committed. Mitch says we could work with Tim and Nikki but just not share everything with them. Mitch says we need to come together but appear to be in the middle.
In the kitchen –
Christine tells Dallas that he should have used it to force Loveita's hand. Dallas says he was thinking about it. Christine says she's going to talk to Loveita later because she's kind of looking at me funny.
12:20pm Backyard – Jared tells Kelsey we need to win HOH this week. We can't leave it up to anyone else. Cassandra joins them. Jared says that she views her as Hitler but she can stay. (I think he's talking about Christine) Jared tells Cassandra that she needs to work on the brothers. That's your job.
12:25pm Hot Tub –
Ramsey asks Phil where is vote is? Phil says I want Cassandra out. Its best for my game. I like Loveita says I want to show her I do support her nominations and ultimate target. I think Christine isn't a threat. Ramsey says who cares if you have blood on your hands its about minimizing it. Phil says I have no reason to commit to anyone at this point. I have good relationships with you and Jared. Phil says if Mitch makes it too far it would be very hard to get him out. This is the first week I've noticed he has held back in conversations with me so I don't know if he's solidified things with someone.
In the bedroom – Cassandra tells Dallas she knows he is probably voting for Christine to stay and won't hold it against him. Dallas says to be honest I am voting for her to stay. It does look like you're going to stay though. Cassandra says yeah I know.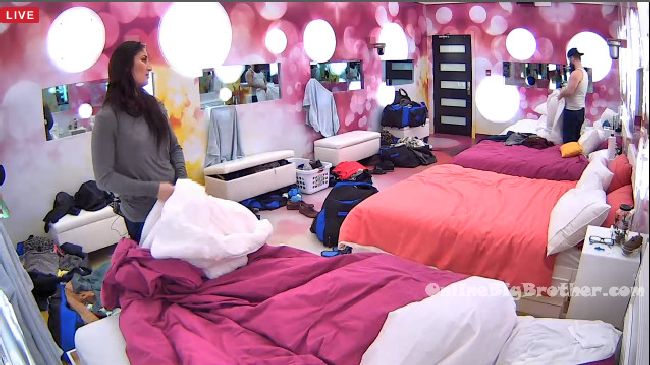 12:50pm Hot tub room – Raul, Jared, Kelsey, Phil, Joel and Ramsey are hanging out chatting about random things. In the havenot room – Nick and Loveita are going on and on about the family videos and questioning what they said – "Not everything is what it seems"