4:20pm – 5:10pm Storage room –
Frank & Nicole. Nicole asks what is your end game this week? What do you want? You said Paul. Frank says because I didn't think it was possible to get James to put up Da. He said if I can get the numbers to do it .. then he'll do it. Nicole says you didn't just throw me under the bus you.. tossed me under the bus and backed up and ran over me again. Frank says you did it to me first twice. You didn't vote out Tiff and then you didn't vote out Da. That's what put me in this position. Nicole says if this some how works out and you put me up in a double eviction … I will be so mad. Frank says I want to work with you and Corey. People are saying they want the couples out and someone is saying I wanted Natalie out. If we can't get her (Da) out this week .. you or I are going to be on the block again next week. If I go this week just please help and work with Bridgette. Corey joins them. Frank says if I stay and win HOH I would put up James and Da. Its not that I want James to go but I don't want to put up someone who didn't put me up.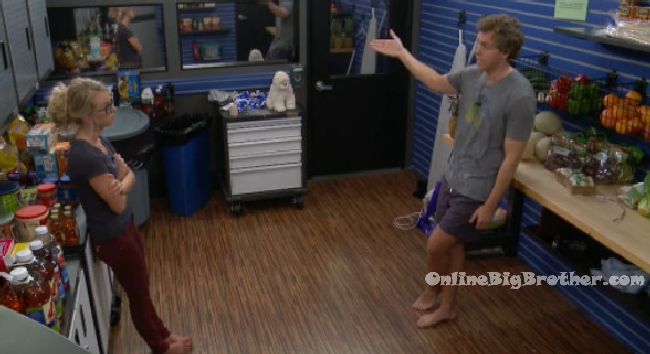 5:10pm Storage room – Frank tells Nicole that he would rather if she didn't win the veto so she wasn't put in the position of him having to ask her to use it on him. He says and if you did then people would question if you were working with me. I would rather I win it and pull myself off. Frank says if they can convince James they would vote Da out he might just put her up. Nicole says this is like hunger games without people dying. Frank heads to the Safari room with Bridgette. Frank tells Bridgette that Corey said James wanted them to figure out who to put up. Bridgette says that's good. Frank tells her that he keeps telling Nicole and Corey if I go home.. they need to work with you. So we go out there and crush it today. I just hope its not too much running so you have a chance. Lets pull a good week out .. we're due for one.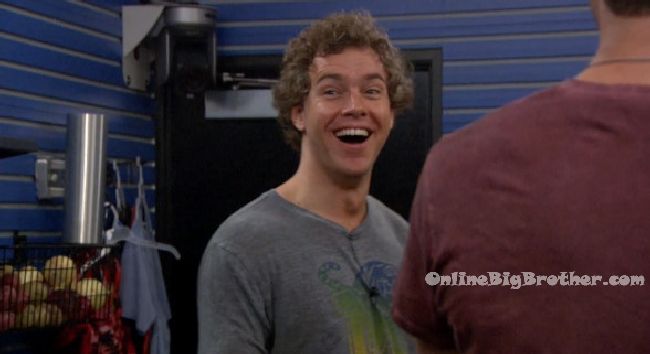 5:20pm – 5:30pm Natalie asks if you win, would you pull Bridgette down? James says I don't know. I would want to talk to everyone. Natalie tells him not to let her affect his decisions and that she just likes telling him everything. James says that everything she says stays with him. Natalie says I know that.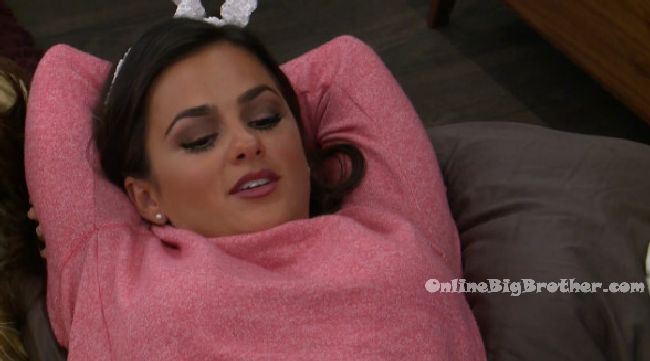 Photos of James daughter

6:15pm In the kitchen – James and Natalie are eating. Natalie asks James if he is going to try and win the veto? James says if there's prizes, he's going for them. Meanwhile in the safari room – Paulie, Paul, Vic and Corey are talking about the after party. Paulie talks about
[polldaddy poll=9477458]
[polldaddy poll=9477456]
Share it YO!!
Tweet