Nominations Results: Kevin and Alex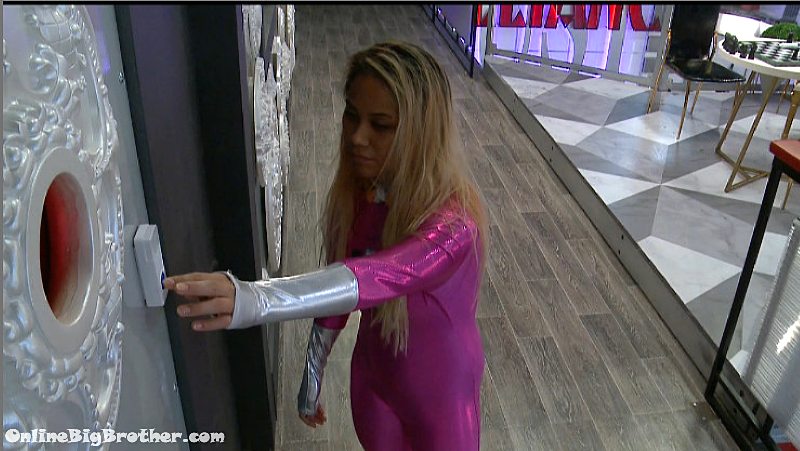 9:22am Alex hungover
She's trying to get into the HO but JOsh is sleeping and the doors locked.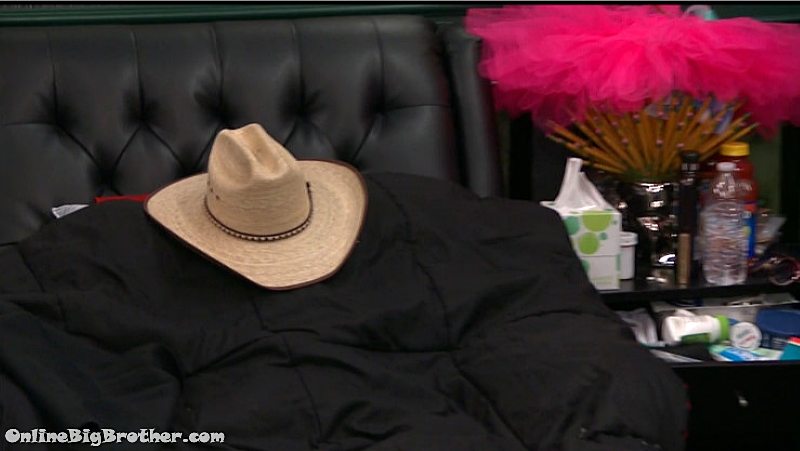 11:01am Alex still rough takes a moment with Jason's hat and bed.. lets out a giant sigh.. (you got played and had a chance for revenge but.. )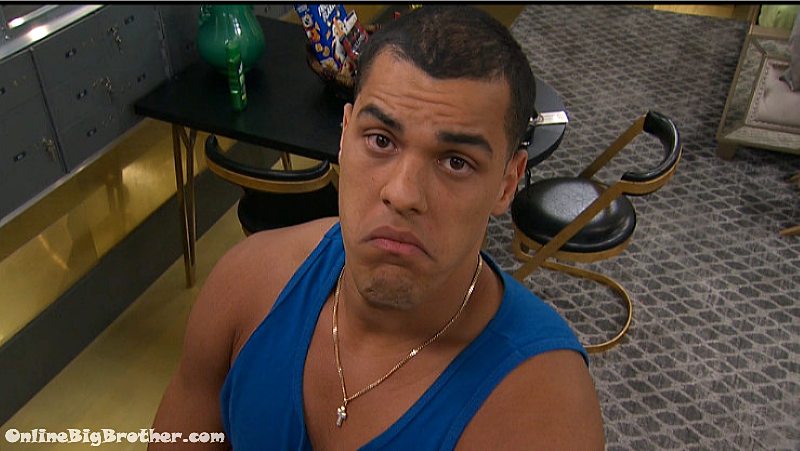 1:00pm Josh in the HOH
JOsh – I have to have a conversation with Alex.. and I need to let her know I'm putting her up
J – I need to see where her heads at and what she's thinking moving forward..
J – I don't know what happens this week but at least I'm giving her a chance to play for veto (everyone plays Hoss)
J – I would love to get Kevin out this week but I know I can beat Kevin in the end, I know Kevin isn't going to beat me
J – I'm not only thinking about my game I'm thinking about Xmas and I'm thinking .. if I make a crazy move this week hows it going to make xmas against me, hows is our position going to be moving forward
J – it's her competing in Final 3 and final 4.. I don't compete next week
J – We have the veto and we all compete in the veto, I just have to win the veto.. to make sure that…
J – What if I slip up in the end
J – What if I f* up Xmas' chances .. It's crazy I'm thinking about what moves I make for my game I'm thinking what moves am I going to make so it protects her and it doesn't damage her game so she does have a shot
J – I know with Paul we'll go to the final 3 and then we'll play it out.. and see what happens But, I don't know what will happen if it's me and her against Kevin and Alex..
J – I know Alex would take Kevin out but.. I don't know if Kevin wins next week he takes Alex out.. them me and Xmas will be votes and have control..
J – I know if I take a wild shot this week Xmas is going to turn on me
J – Guys.. I love Paul , he's going to be one of my best friends outside of this house him and Xmas both (these must be your first friends)
J – I really do love them but I gotta separate personal and I gotta play the game (finally)
J – Paul has played the best game this season, Paul has played… probably the best game in the past.. 2 seasons, 3 seasons
J – No not three because you had Derrick
J – He's up there with Derrick and Vanessa, I can't beat Paul in the end, even him being a vet
J – Everybody is mad at me, Raven hates me, Jason hates me Mark and Elena are going to vote for Paul because they are fans
J – Cody's going to vote for Paul, Cody hates me
J – Everybody is going to vote for Paul.. Paul's going to beat me the only way I'm going to win this game is if I take a shot at Paul
J – But I dunno, do I take a shot now or to I wait to top 3 and then take a shot (it'll be too late hoss)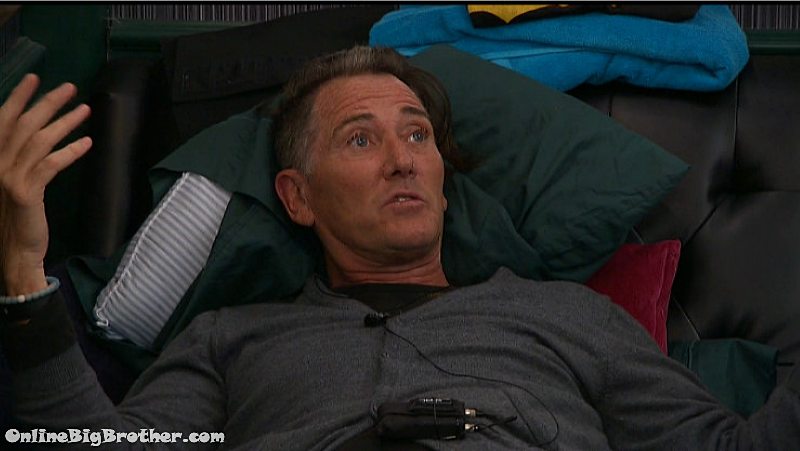 2:37pm Kevin and Paul
Paul – what's up Pal.. same sh1t
Kevin asks if the people in the HOH "are talking highly about" him
Paul – Alex is a little bit, they're not really talking about you
Kevin – what's going to happen
Paul – he's putting up Alex
Paul – 100%
Kevin – so we just gotta make sure she doesn't win the POV..
Kevin – listen the next HOH it's just going to be me you and Xmas
Paul – which one of us should win it
Kevin – ME it's my turn.. I'll put up Josh and Xmas and send home Josh.. It'll be me you and Xmas final 3
Kevin – it's my turn to win one.. I want to see my kids, it ain't no big deal
Kevin – you drank last night.. I can tell by your eye
Kevin wonders why nobody invited him upstairs for a drink
Kevin – I'm joking I don't give a sh1t
Paul – Alex wasn't going to give you any beers
Kevin – it's so mean.. it's stupid.. it's a game.. I don't even care about no beer..
Kevin says Alex is moving all his stuff that is touching Jason's bed
Kevin – C'mon.. she's the one that f*ed his game up (friendship)
Paul – yup.. I really liked Jason
Kevin – I did too, I'm going to visit him
Kevin – I'm fine I don't mind being by myself.
Paul – 12 more days buddy
Paul says Kevin should try and win the POV, "that's the one that should count"
Paul says the elimination will be Sunday (unconfirmed)
Kevin tells him if they don't put him up he's 100% voting out Alex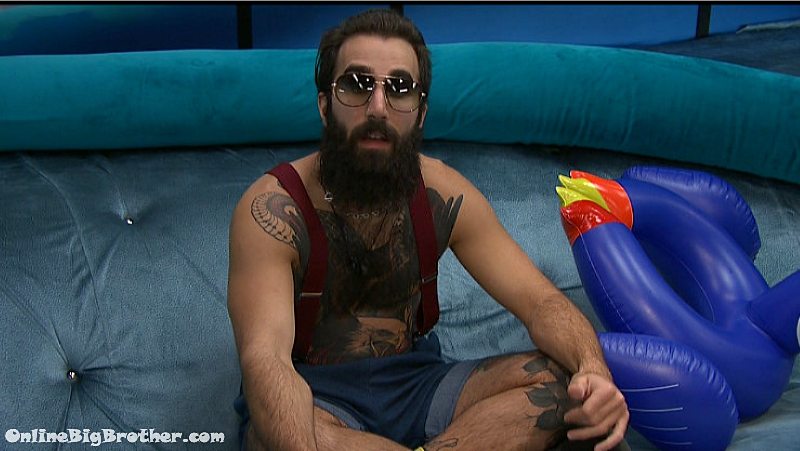 2:51pm Paul to Camera
Give us a rundown about how he's fooled Alex throughout the double eviction.
Paul says Alex wanted to put up JOsh and Kevin after she won the HOH (for Jason) but Paul convinced her that Kevin and Raven would be the best option.
Paul – she put up Kevin and Raven and we sent out Raven on a 2 to 1 vote, She thinks that I was the 1 vote which works in my favour (she's a potatoe)
Paul – I threw the double eviction POV because I didn't want to make that decision and get blood on my hands
Paul now says he had everyone throw the HOH to JOsh
Paul – at this point I really don't know what the f* Kevin would do
Paul – Josh is putting up Kevin and Alex, best case scenario Alex leaves this week (friendship)
Paul – worst case, Kevin
Paul says Kevin would probably put up Alex and Josh if Alex won the veto Paul would go up. Kevin would have been the tie breaker.
Paul – f* that..
(yeah Kevin takes you out and wins the game)
Paul – I just gotta beat Kevin next week, But I made it to the end of the game.. I'm in final 4
Paul – Josh is not putting me up or doing anything weird this week
Paul – 86 days and I'm not on the block.. I made it to day 80 without touching the block
Paul is excited because he might be able to cruise through this season without touching the block
Paul – I want that to happen becuase I hope that's the argument to have me win
Paul – i'm not sure I want to win this veto or not
P – if I win it and don't pull off Alex i'm kinda f*ed
P – best case is Kevin wins pulls himself off Xmas goes up and Alex gets voted out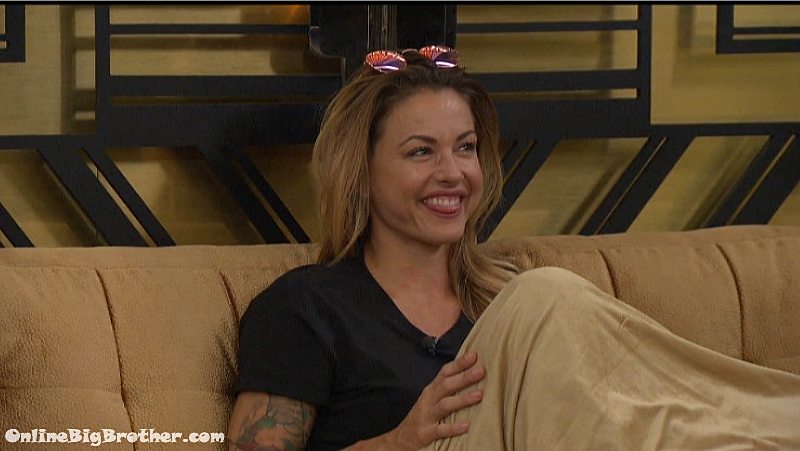 4:20pm HOH Paul Xmas and Josh
They talk about how perfect things worked out for them yesterday.
Xmas – if Alex wins Veto we won't get clipped this week (unfortunately)
X – it means that Alex gets to play next week
X – that means we have a much harder time beating her
J – you guys have to win
P – the pressure.. trust me it's on me.. I'm like Meditating putting myself in the moment..
They agree Kevin didn't throw the last HOH he F*ed up then said he threw it
Paul calls Kevin a piece of sh1t for not throwing the HOH (this is BB19 after all)
JOsh says he's going to be running his mouth on Kevin the whole time to throw him off. JOsh wants to verbally go after Kevin to throw him off the POV.
Paul – no because you'll throwing me off
JOsh goes on about how they have to win the veto or Alex will be competing in the final 4 HOH.
Josh says he really likes Alex
paul likes her too but reminds Josh that alex is a "cut throat savage"
Xmas about Alex – She even admits that, she said in real life if she doesn't like somebody she talks sh1t about them and ignores them.. She's rude as f* (like you were on the feeds?)
JOsh – she said, If I have to turn on Jason I would have.. what the f*
Xmas – she does to Kevin what she does in real life
Josh – I want to talk to kevin
JOsh – we're 12 days away
Paul – 11 days and a wake up
Josh – 11 days
they Notice that Alex is coming up. Paul starts telling them that Xmas should go up as a pawn "no blood" if Kevin wins the POV. Kevin will vote out Alex, Paul will vote out Alex.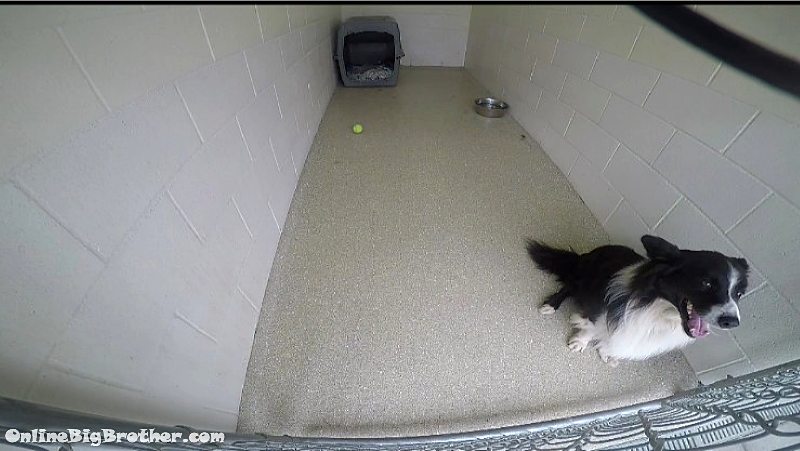 Look at this sweetheart on the feeds..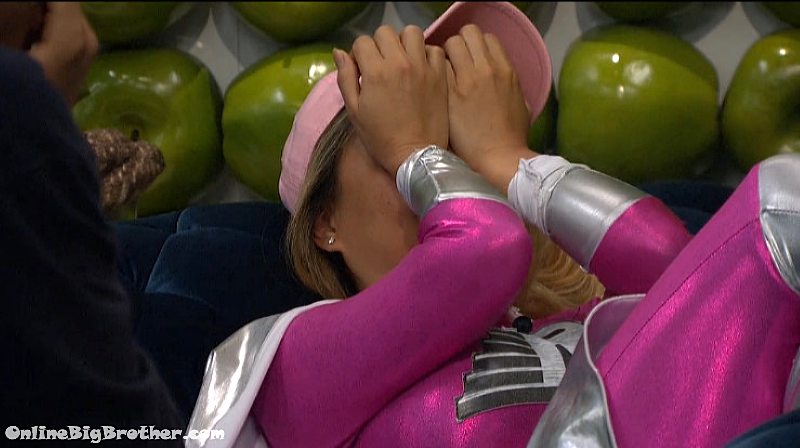 5:44pm Alex crying…
Alex – I know it'a game dude.. but you're my friend dude
Josh – I'm you're friend Alex.. please don't say that..
Alex – I could have thrown up anyone dude.. you're the only person I trusted..
Josh – don't talk game to anyone but me ok…
Josh – you're my friend that's never going to change..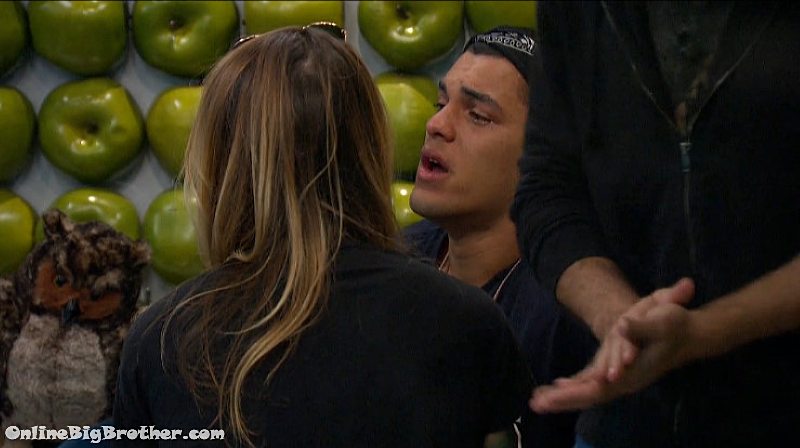 And of course now Josh is crying…
Paul is telling Josh that Alex is "duping him"
PAul – you have a s oft heart and people are taking advantage of you
Paul – when people have their backs against the wall they will do and say anything to stay in this game..
Xmas – I love Alex, me and her are bros (die)
Josh says Alex told him she's lost her and Jason's vote. he Brings up her telling him that there's no way he can win it's not about competition wins it's about blood on your hands.
Paul says the Jury will break down game play
Josh says he's hurt Alex and Jason he's worried about that.
Links to the ranking system
Rank your house guests here
For those of you that like Statistics here are some expanded reports.