POV Holder:
Paul
POV Competition
June, 24th
POV Used
Yes
POV Ceremony
June, 26th
HOH
Nicole
Next HOH
June, 30
Roadkill Competition Winner:
Frank
Original Nominations:
Paulie, Jozea, and Paul
After POV Nominations:
Paulie, Jozea and Bridgette
Have Nots
?
Watch the 1st WEEK of the live feeds for FREE:
Big Brother 18 Alliances Help Guide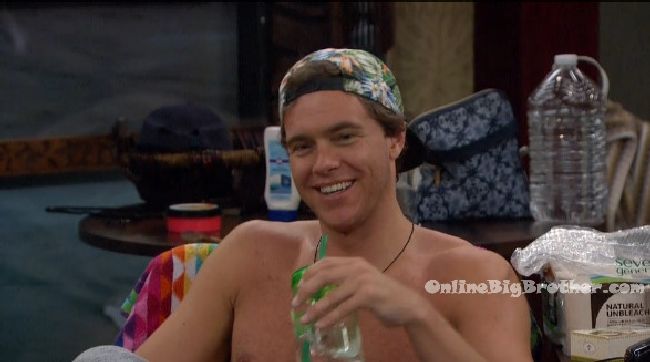 5:20pm – 5:55pm Cam 3-4 HOH room Frank says he is going to cause a screen when he leaves. I'm going to use old Mike's (Mike Boogie Malin) line …"Get to steppin' BRA!" Paulie says right before everything I was going to pull Bronte aside and says just in case I don't see you again I just wanted to give you last hug type a thing.. and then as I'm pulling her close I would be whisper in her ear "By the way I'm coming for you first!" That way if I do that right before the competition she'll shaking. DaVonne wonders if he's going to punch her. Nicole says no he won't Paulie says he will slap before he punches. Michelle says he said he is the best looking homosexual to ever play big brother. Paulie says Frankie if you're watching this I hope you rip the f**k out of him. Religious groups must be f**king slandering him. Calling himself the savior and the Messiah and sh*t. They talk about Vic getting mad about James wasting food and stuff for the pranks. Michelle says he wastes a lot of food being the human garbage disposal. Paulie comments on how Jozea has been a spoiled brat his whole entire life. Frank says he comes across as a spoiled brat. Frank says the only reason he walks around in his underwear is because he can't afford pants. Paulie says he was thinking of telling Jozea to say hi to Julie for him. Frank says as soon as he starts speaking up I want to speak over him saying no, no, no .. your time is over bud. Frank says after last night and today they're probably thinking they don't have James vote any more. Frank says people wanted Vic gone already and now they want him gone even more. People don't like it when you pop off like that. The people at home love James and his pranks. Frank tells Corey you know what you should do next week when Vic is on the block .. you should tell him don't worry I'll take care of Natalie for you. I feel like he'll start throwing punches. They talk about how the girls don't want to go out like that. Frank says I kind of want him to show his true colours. I can't wait till after Thursday when they realize they're on the short stack. Paulie says they're already planning out being at the finale. Paulie leaves. Frank tells Corey that the best case scenario is for Paulie to win HOH. Core agrees.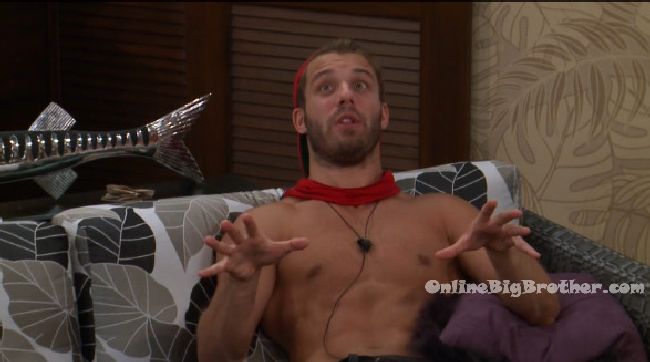 5:50pm – 6:20pm Bronte, Tiffany, Michelle, Jozea and Victor are in the living room hanging out. Frank tells Victor, Paul and Jozea the more they asks how he's voting, it makes him feel like they don't trust him. They tell him they're just checking in and that they trust him but they just get paranoid. They tell Frank they don't trust James. They say that last night he started a rumor to try to stir things up with the them. Frank says I trust you guys.
6:25pm – 6:45pm Jozea asks are you guys ready for war mon yana? Natalie says yeah. Jozea says strapping up your t!ts! Frank just talked to us … ready to go. He jus wanted to make sure ya'll two were ready to go. Natalie says its a smart move.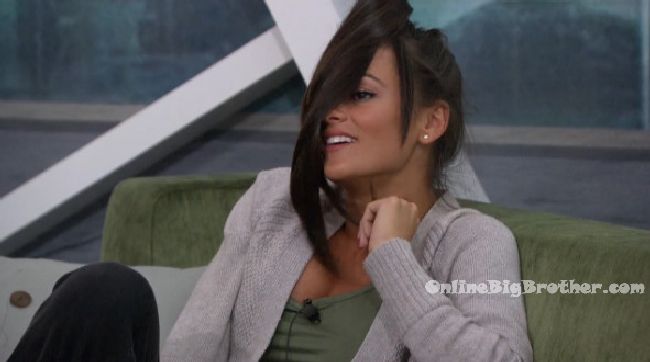 6:50pm – 7pm James, Tiffany, Nicole, Michelle and Paulie are in the HOH room chatting. Meanwhile in the kitchen – DaVonne says he (Victor) did ask her (Nicole) out. Frank says I almost want her to say it. DaVonne says bring her down and have her say it. Frank says not now, but next week.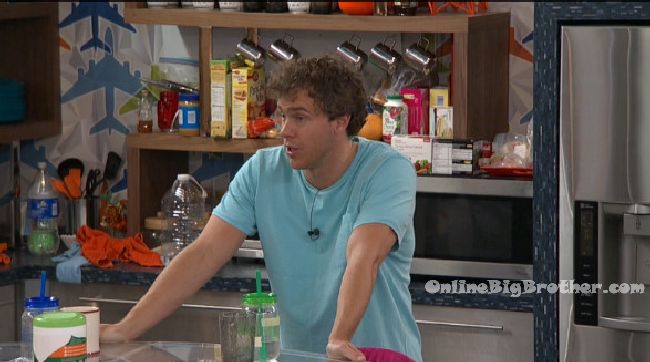 FLASHBACK and watch everything you missed: Live Feed 7 day FREE Trial!