POV Holder:
Paulie
POV Competition
July 1st?
POV Used
Yes
POV Ceremony
July 3rd?
HOH
Paulie
Next HOH
July 7th
Roadkill Competition Winner:
Victor
Original Nominations:
Paul, Bronte and Tiffany
After POV Nominations:
Tiffany, Bronte, Victor
Have Nots
Da'Vonne, Paul and Zakiyah
Big Brother 18 Alliances Help Guide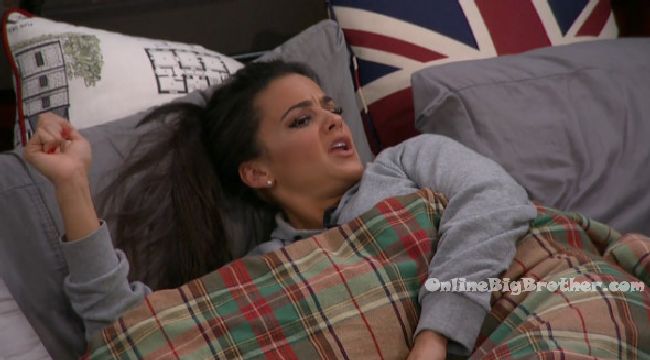 4pm – 4:40pm Bedroom – Natalie tells James he's her favourite. Natalie tells James that Victor was mean to me this morning. James says I told him I liked you so that could be why. Natalie says that Vic yell ridiculous! Ridiculous! When I walked by him. So I have to say good morning to him first like I always did? What I have to be his little b***h now? Bridgette says he's butt hurt because he's not man enough for you. Frank joins them. She is an emotional mess. I felt bad for her, she isn't adept to being in this house. I figured out the other day .. every time she's wearing sunglasses especially at night obviously.. that means she's been crying and her makeup's a mess. Monday she was all buddy buddy with me after I found out she was trying to get me out per-jury. Now yesterday and today I can't even get her to make eye contact with me. She's someone that just can't squash beef. Natalie says I heard he (Vic) is telling people he has my vote. I never! Never! Frank says I hope its an eye opening experience for him when he gets out. I don't just cuddle with anyone. I was an idiot for breaking in. That's just not cool pretending to like someone and then when they like you …then I don't want anything to do with you.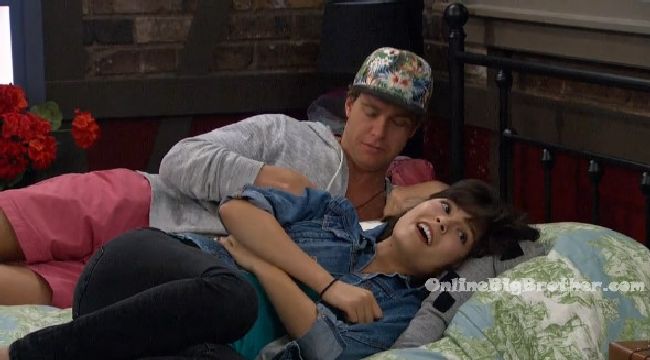 5:25pm – 5:30pm Storage room – Bronte is talking to Natalie. Bronte says the only reason Paulie didn't go after you guys is because I convinced him to go after Victor. Natalie says that's a lie. He's trying to scare us so we align with him. Bronte says that he (Frank) said when you gave your speech about being a good competitor the girls rolled their eyes. Natalie says good news for us Tiffany and Frank hate each other! Frank spilled his guts .. and hates Tiffany! Not hates her, doesn't like her. There's outside stuff brewing. And Victors going, thank the lord! Bronte says he said that boys aren't threatened by you .. the girls are threatened by you. Natalie asks us, for what!? Bronte says because we're physical competitors. Natalie says that Paulie and Tiff's siblings were on the show .. maybe there's other people too. Maybe Michelle? We've got each other, we just have to stick together. Everyone is clumping into groups. I definitely want to win HOH and I know who I want to put up. Bronte asks who? Natalie asks are you ready?! You know I didn't grow up with money. The people I hear the most talking about money. Paul his parents live in a mansion. Does he really need it more than I do?! Corey talks sh*t about me and he's always balling out on weekends and stuff. I'll tell Corey that we want to get Paul out. The votes will go in your favour. If we have to put up a girl as a pawn, that's what we might have to do. We'll think about it.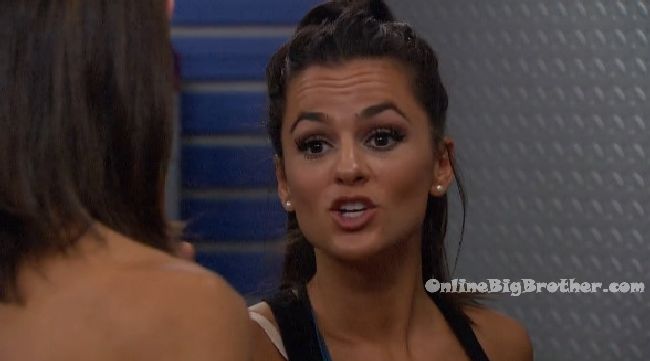 5:40pm – 6pm HOH room – Tiffany, Paulie and Corey are talking. Paulie says I was talking to Nicole about Frank .. being like this is what I see. Frank, James and Natalie came out of the room. I was like we need to cut off the life source before this. It will be very interesting to see what James's team does in this competition. Because I think if he's tipped off at all and is paranoid … he's coming after you and I first. Corey says he wants to go after Bronte. He thinks you're (Tiff) after him. Tiffany says just because of that stupid argument… I'm not. Tiffany says he's been saying he has a final three with you. Paulie says and he's also said he wants to clip us. He told Michelle he wants a final 3 with her… he's told EVERYONE! He won't let anyone be alone in a room for 5 minutes. Paulie says something like that is bound to blow up in your face. Corey leaves. Tiffany tells Paulie you're really good at this game. You're very aware. Paulie says there's no reason to be paranoid. ..Everyone that blows them self up .. goes home early. Everyone knows that. Tiffany says that James said he doesn't want Frank around. Corey says that apparently James told Frank I didn't want to throw the comp. And he got mad about it. Corey says we'll have to get him out next week if we're having this conversation. Tiffany says that he (Frank) wanted to align with the showmances .. you (Paulie) & Z ..and you (Corey) and Nicole so that he could be the 5th member… And get the showmances to go after each other. Paulie says I want to cut off what he's trying to do so he has zero power. Paulie says I don't think any of those three would take a shot at him. Tiffany says James would. Corey says this is really like a game of chess. Chop off one head and the body slowly dies. I have no problem if someone wants to go after Frank.

See what they can't show you on TV – CBS All Access: 1 WEEK FREE Trial!
5:50pm Kitchen – Nicole talks to Bronte and Natalie. Nicole says that Vic and Jozea said several times that you would put me and Corey up. I don't know if they wanted me to target you. I thought it was completely personal because I hadn't said anything at all. Nicole asks I never start anything. I was like why is she coming after me. Nicole says as long as you don't put me up. Bronte says I'm all for making a fair trade. I don't put you up / you don't put me up. I'm here to show America that girls can stick together. Bronte says we've got you! Natalie says if we win HOH .. we wouldn't know who to put up.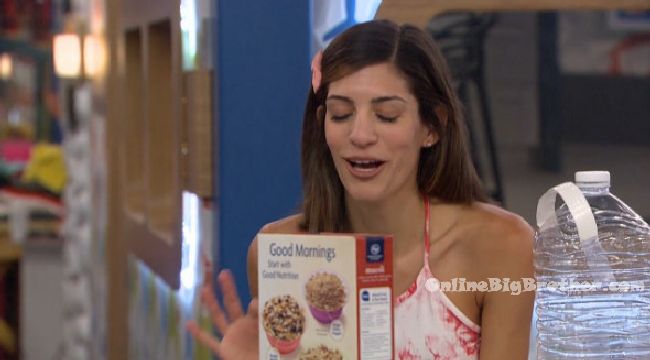 6pm Frank, James, Natalie and Paul are talking in the storage room. Frank says everyone knows who my target is. I can be patient. I don't think she's winning anything soon. Frank says I'm going to work on Michelle getting HOH.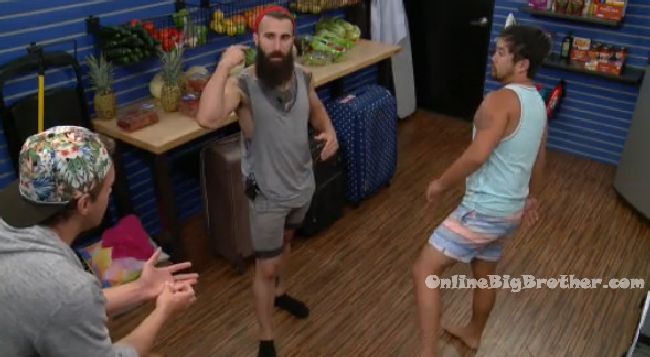 6:15pm – 6:20pm Safari room – Frank and James are talking. Frank says we need to get them out before they have a chance to come after us. James asks who? Frank says Paulie and Corey. James says I'm worried about people going rogue. Frank says I'm not worried about that. I'm just worried about that one.. I think we need to get her (Tiff) out in the next two. Paul joins them. Paul asks James if your team won do you see them giving it to you? James says yeah.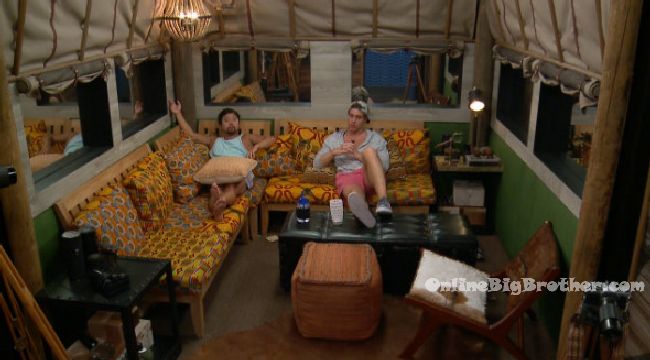 6:25pm HOH room – Paulie, Corey and Nicole. Paulie says if Frank finds out ..he already knows Tiff was trying to spin things on him … so everything goes right onto her. I think we're golden .. I think if we take a shot. Nicole says we can't miss! If we miss, we're in trouble. The only way to miss is if he's already sitting up there. Corey says he's going to know exactly what's going on when Tiff get HOH. Michelle joins them.

6:35pm In the bedroom – Bronte tells Natalie and James.. I'm so happy Jozea's out of this house. No matter what happens ..even if I don't make it to jury I can be like at least I made it farther than you piece of sh*t!
6:40pm Natalie tells James that he is her favourite person. Natalie says I've always been very forgiving but if you do me the wrong way .. I'm going to take you down. I've wanted Vic out for so long… since he broke up with me. James says damn that's a long time. Natalie says she sort of blew up on him when he said ewww about me walking on my pants. I just want tomorrow to come, he's not kind hearted. You don't lead someone on.. when you lead someone on that's the most f**ked up thing. James says so you would tell me if someone was plotting against me right!? Natalie says f**k yeah.