POV Holder:
Corey
POV Competition
July 16th
POV Used
?
POV Ceremony
July 18th
HOH
Paulie
Next HOH
July 21st
Roadkill Competition Winner:
Tiffany
Original Nominations:
Tiffany, Natalie, Corey
After POV Nominations:
?, ?, ?
Have Nots
James and Natalie
CBS All Access: Live feeds are only $5.99 per month – Try it FREE for 1 WEEK!
Big Brother 18 Alliances Help Guide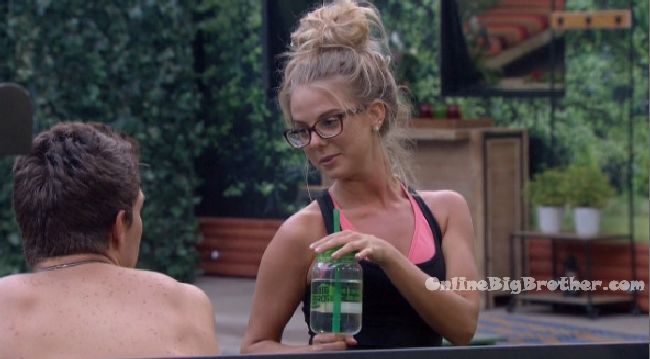 7:50pm Corey asks should we tell him about the eight pack because they told him. Like hey we were in the eight pack but it was just to get Jozea out. We wanted to get you but you were over there with him (Jozea). Ncile says she asked me if I trust him (Paul) and I said I did because I didn't want it to get back to him. Corey says she's (DaVonne) being shaddy. Nicole says I don't know how to get her out of the house though. Michelle is so oblivious to things. Corey says you need to talk to her then. Nicole says no Frank is talking to her. Corey says Frank and I are cool now. Nicole says that Day said I don't care if I don't win this game I just don't want Frank to beat me. Corey says she just wants to get to jury. Nicole says I don't want to go .. its really fun but I don't want to go. Nicole says there better not be a reset week. I would be so livid. Frank joins them. He tells them that he talked to Michelle and she is on board (With voting out Day) if I have the votes.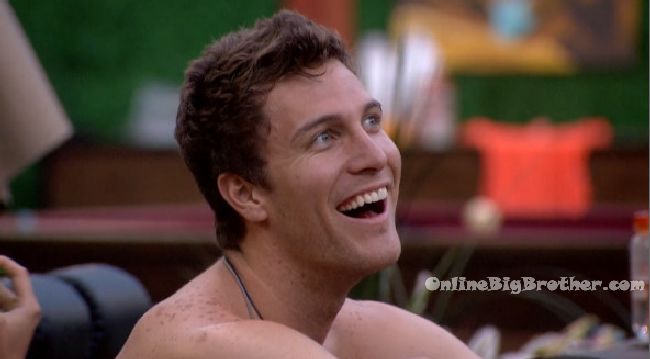 Michelle talks to Nicole about her conversation with Frank. Nicole talks about how she denied knowing about the fatal five alliance. Nicole says its sketchy that when Corey won (veto) it was common sense that I would go up. She (Day) was crying because she knew something was going to get out. Nicole tells Michelle not to tell Day any of this. Michelle says she won't, I learned from last time. Nicole tells her to be just surfacy with Day. If she starts talking about the fatal five, we're screwed.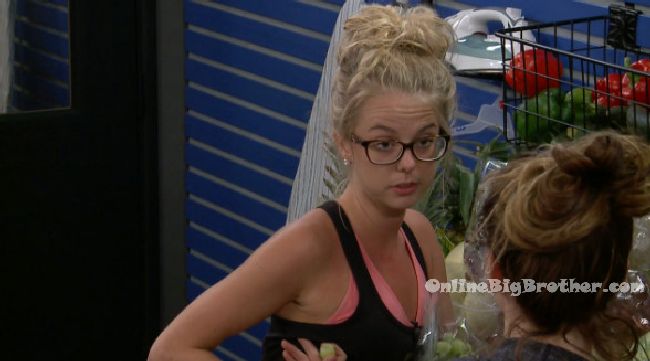 #BB18 Storage Room Dance Off @bigbspoilers pic.twitter.com/nPUrLdL4rx

— Dawg (@DawgsBigBrother) July 18, 2016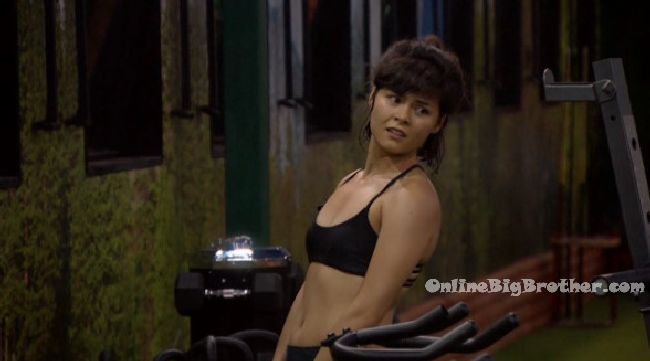 8:25pm – 8:45pm Frank, Corey and Bridgette are working out in the backyard. Frank talks to Bridgette about his talk with Michelle. Bridgette says its bullsh*t, its a waste of time. He talks about Michelle getting jealous. Bridgette says you know this girl .. she's not just jealous that I'm close to you. She's jealous of a whole bunch of sh*t! She's jealous that I don't have f**king body issues. That I have a boyfriend waiting for me at home and that I don't cry about my family 24/7. There's no fixing that sh*t. Frank says she'll come around. Bridgette says no she won't. Frank says we'll cut her soon enough. I keep telling her I'd take her over you. Bridgette asks who told her I was sticking my tongue out at her? Frank says Nicole told me she heard it but I don't know who said it. Bridgette says that's bullsh*t I'm the nicest girl in here. Paul tells Frank "I think from what I can generally grasp is that Day is ah gone!" I think she realizes that too. Frank says she stayed in the room all dang day. Frank asks what?! Paul says I think sh*t just caught up with her. They're not just faking us out again are they? Bridgette says they could be. Paul says I want to say no but you know how sh*t goes. I think James is cool but as long as she (Nat) is around they're going to be 1 and 1. Paul asks what do you think about Paulie, I don't think he is convinced. Frank says I've talked to him a few times. I'm not pushing too hard at this point.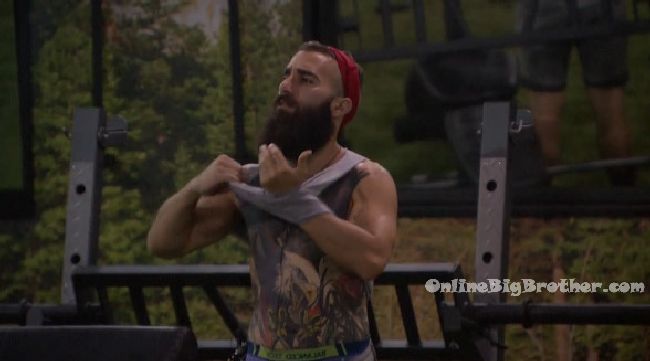 8:45pm James tells Corey don't copy my line. Corey asks what's your line? James says I vote to evict Tiffany for the second time! Corey laughs. Corey says Tiffany is all buddy buddy with me.. I'm like you put me on the block! I would prefer she go this week. We can get whoever else out next week.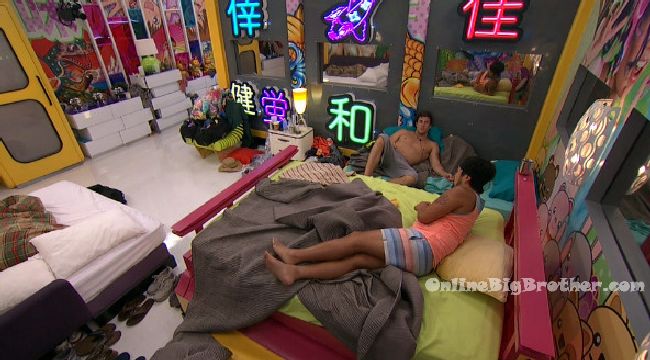 [polldaddy poll=9471428]