One month free feeds is a pretty good deal…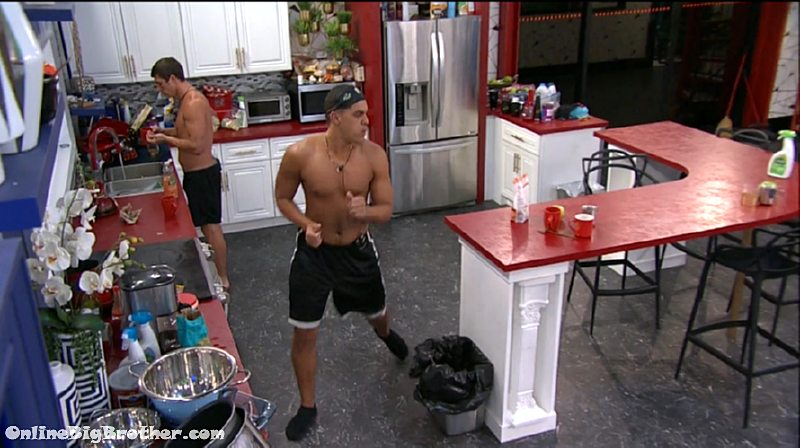 9:20am Josh and Cody up
Josh dances around Cody..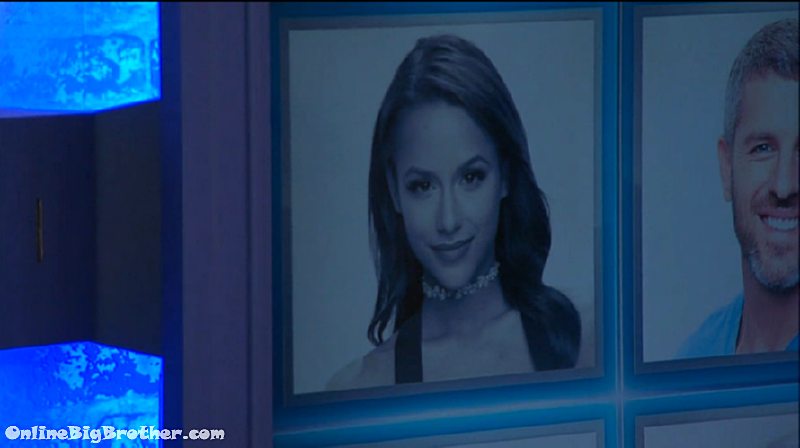 CAmera zooms in on Jessica's pictures..
Josh turns it up ..
You can hear production "Wakey wakey house guests rise and Shine"
JOsh turns it up to a 12 #BB19 @DawgsBigBrother pic.twitter.com/qUcttKyOhF

— OnlineBigBrother.com (@bigbspoilers) August 11, 2017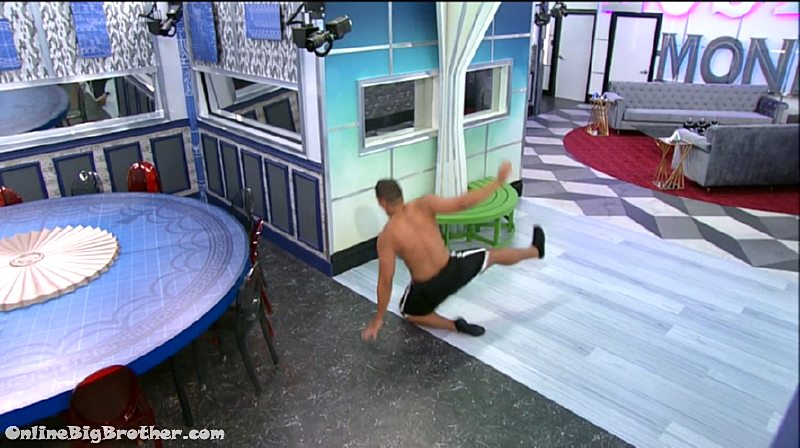 Josh Goes too far.. Wipes out.. (Surprised Cody didn't laugh)
moves.. #BB19 @DawgsBigBrother pic.twitter.com/vUGEdVEHGe

— OnlineBigBrother.com (@bigbspoilers) August 11, 2017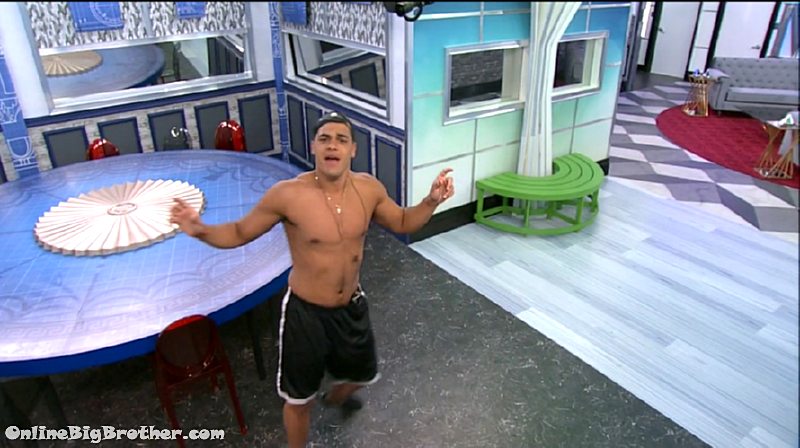 Doesn't phase him goes back to entertaining us..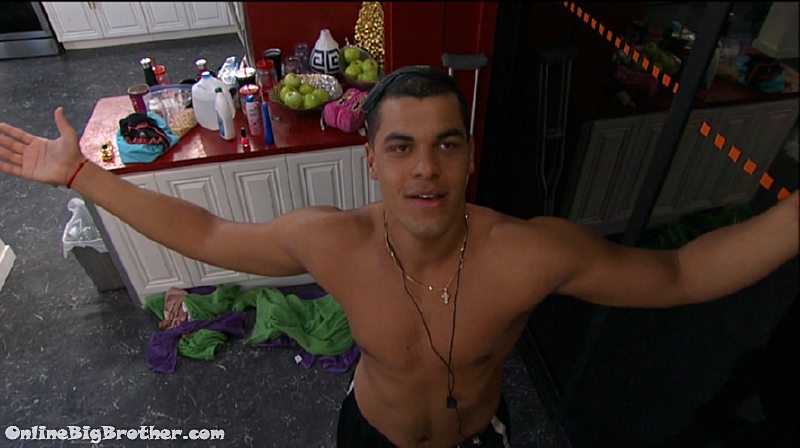 Good morning guys it's a blessed day in the Big Brother house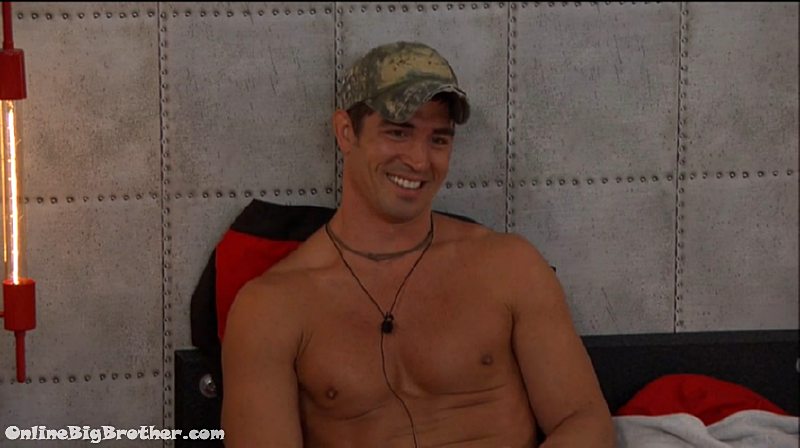 9:41am have nots Mark, Elena and Cody..
Cody – I get up 2 hours everyone else does..
Elena – you were all making noises in the middle of the night with your a$$holes.. It was like a battle back and forth..
Mark farts..
Elena – MARK.. he just farted right at me.. (Mark is in the other bed but his but is pointed in her general direction)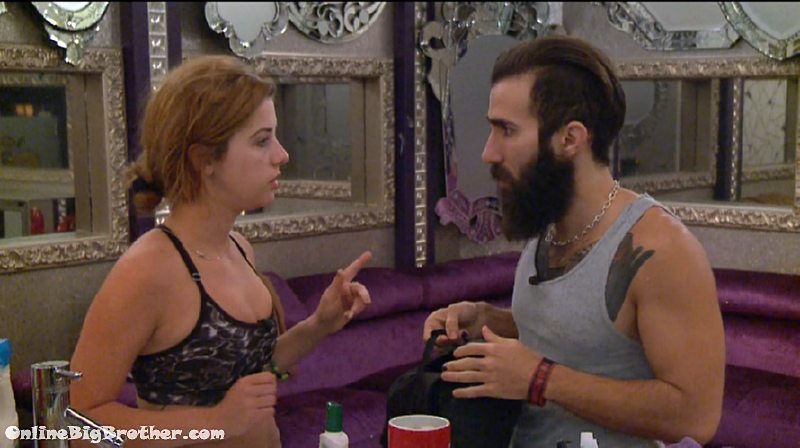 9:57am Matt, Raven and Paul
Matt – am I throwing it
Paul – if it's the math one I would say YES .. I dunno what do you think?
Paul – I think we should get Mark and Elena on the block.. like 100%
Raven – Elena will be pissed.. (How selfish of her)
Raven says she talked to her yesterday and Elena was like "I was the pawn last week.. it's someone else turn"
Paul – it's Big Brother .. soooooo.. .
Raven – f* my a$$hole (her finger.. she said it out of nowhere)
Raven adds that Elena told her she wished Raven had won the HOH.
Raven says Elena is going to say something to Alex along the lines that she's done her turn as a pawn.
Paul – she doesn't have the balls to say anything to Alex
raven – we'll see
Paul – I doubt it..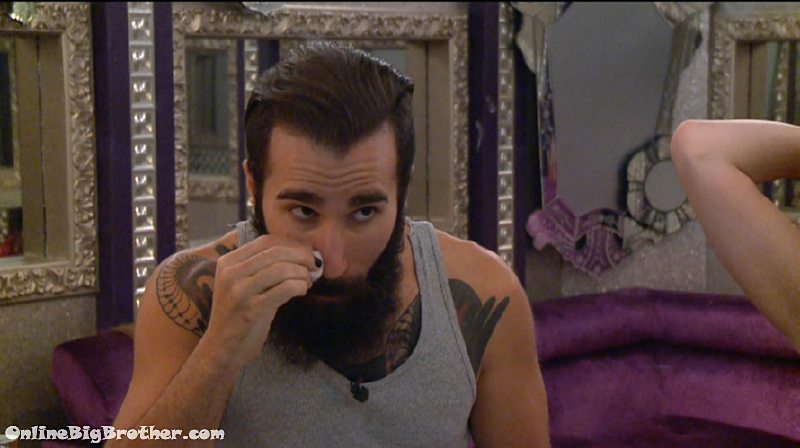 Paul cleaning his nose.. says if Cody wins safety.. "It'll have to happen" (Elena goes)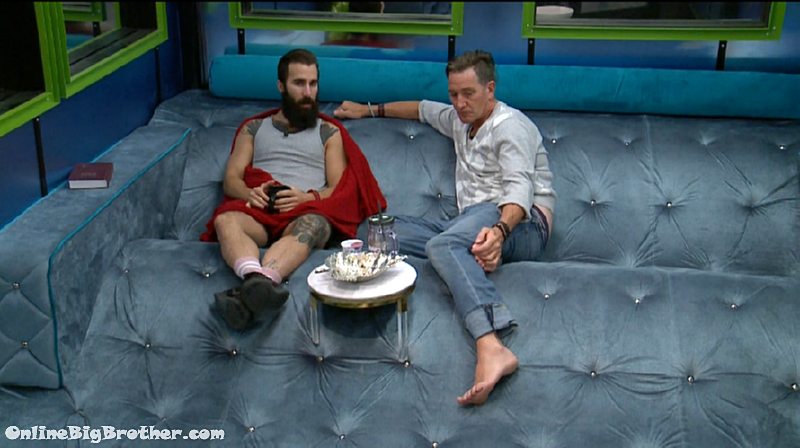 10:04am Paul and Kevin APSR
Paul and Kevin did an experiment. Paul told them a joke that didn't make sense just to see if they would do their stupid laugh. And sure as sh1t they did.
Paul tells him that Alex is putting up Mark and Elena..
Kevin says he's worried about Raven and Matt..
Paul – Matt and raven are too sissy to do anything crazy they will never do anything nuts..
Kevin – who is Matt putting up hypothetically he wins next week's HOH
Paul – probably Mark and Elena
Keivn – how many times can we keep putting them up
Paul – until their gone
Kevin – Okay.. i'll go for that..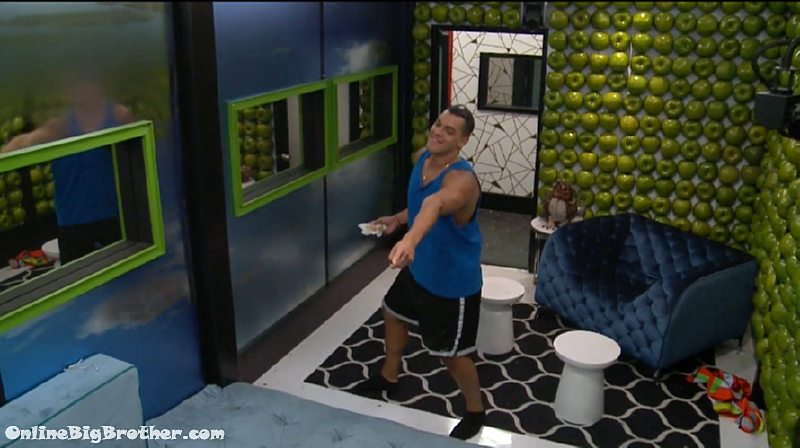 A meatball comes in ..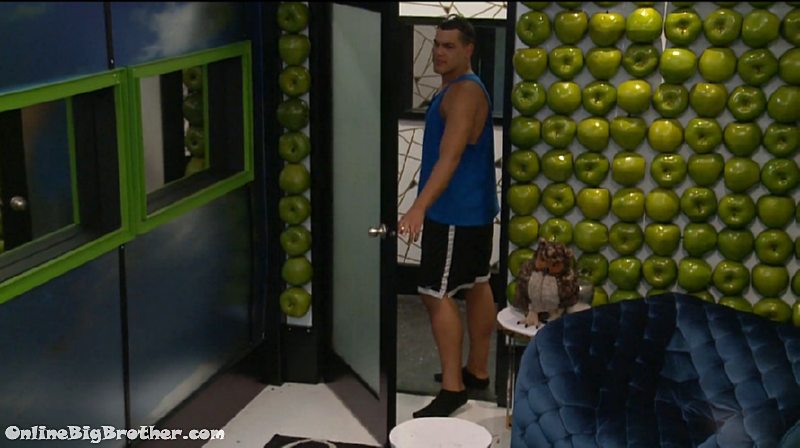 A meatball leaves..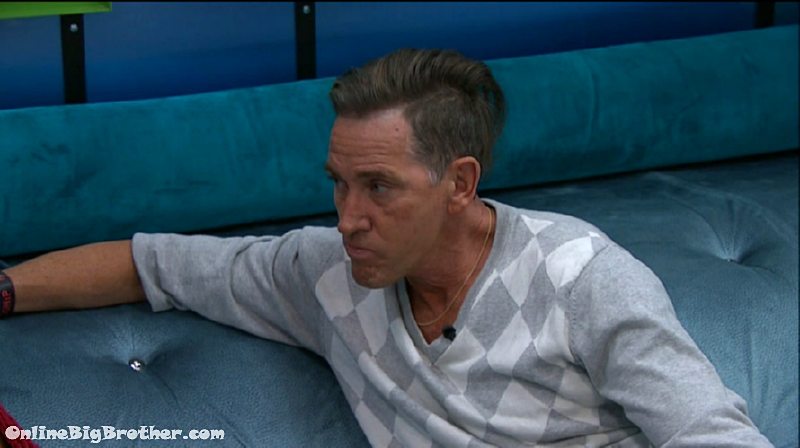 Kevin is nervous about Matt.
Paul – he won't win nothing.. he's playing the type of game where he doesn't have to win nothing
Jason joins them.
Paul – he's trying to be like Derrick or one of those f*s who just got to the end without winning so I wouldn't worry about him winning shit.. (Sometimes I like paul.. lol)
Paul says when they put him up as a real pawn that's when they send hios a$$ home
Paul says if Cody plays in the temptation he's got a 1 in 10 chance to win in the veto he's got a 1 in 6 chance. That is why if Cody was smart he would throw the temptation to Guarantee he plays in the Veto.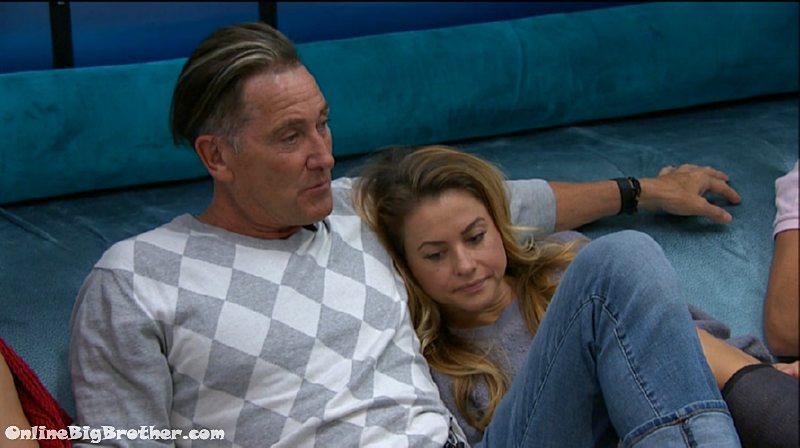 Christmas, Tiger and Josh join them.
10:30am Feeds on the pound must be the temptation comp..
11:40pm Feeds back Raven and Matt in the bathroom playing grab a$$. A bunch of people in the APSR where Mark and Josh are talking about Josh Hitting on Elena.
They haven't had the temptation comp yet..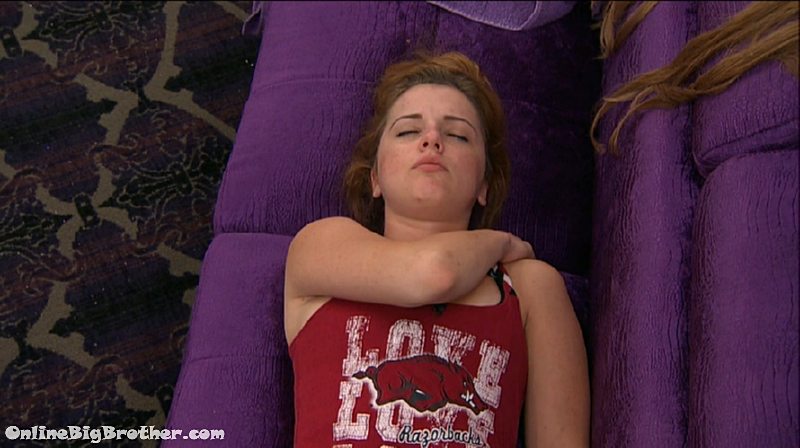 RAven isn't feeling well she says her disease is being a b1tch .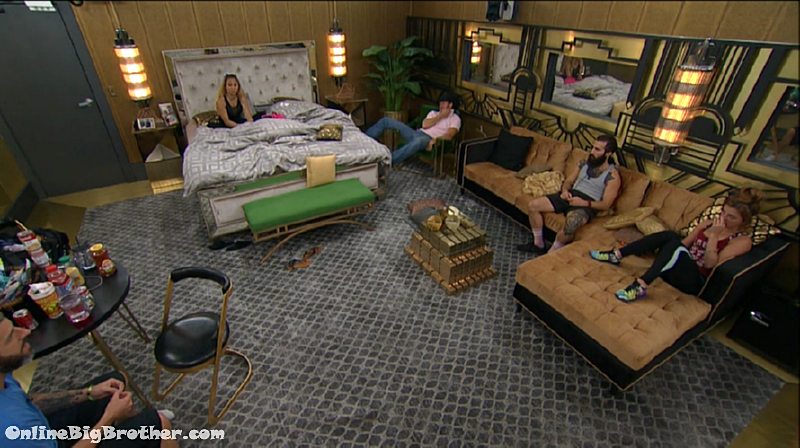 Jason, Alex, Raven, Paul, Matt HOH
Matt's cereal game is on point..
Matt doesn't think Paul throwing the temptation is a bad Idea they need him to win it. He'll throw it instead.
They have a debate who to take out in the event Cody wins the temptation. It's between Elena and Mark.
Matt game update.. .#BB19 @DawgsBigBrother pic.twitter.com/uLhHSPI9xu

— OnlineBigBrother.com (@bigbspoilers) August 11, 2017
12:26pm Bathroom Christmas tells Kevin his targets would be Mark, Elena or Matt. (Paul's targets) She wouldn't go for Matt unless Elena and Mark were safe.
Xmas says personally she feels for Cody she told him "On a Personal note.. I'm sorry you have to be separated from Jessica for so long.. I know it sucks"
If you plan on buying anything from Amazon. Use this link Amazon home
Doesn't cost you anything and we get a small cut.
Links to the ranking system
Rank your house guests here
For those of you that like Statistics here are some expanded reports.