Yesterday Scott chose the Double Veto for his America care package. Alex, Justin, Kryssie, Danielle, Neeley and Scott competed in a puzzle POV. Alex and Justin both won a Veto.
Alex did not use her Veto
Justin used the Veto on Kryssie
Scott nominated Shane in her place
Shane, Danielle and Neeley are nominated for eviction.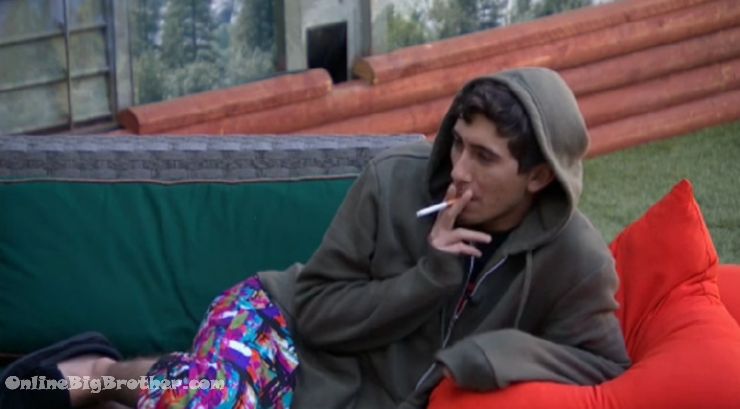 10:37am Kryssie and Jason
Jason tells Kryssie Justin is useing the veto on her.
Justin joins them.
Kryssie calls the workout equipment "Shitball" says she can't work out here. Adds that she can't workout in the sun.
Justin leaves..
Kryssie says Danielle was talking game to Justin last night.
Jason – she was like of course you'll use the veto on me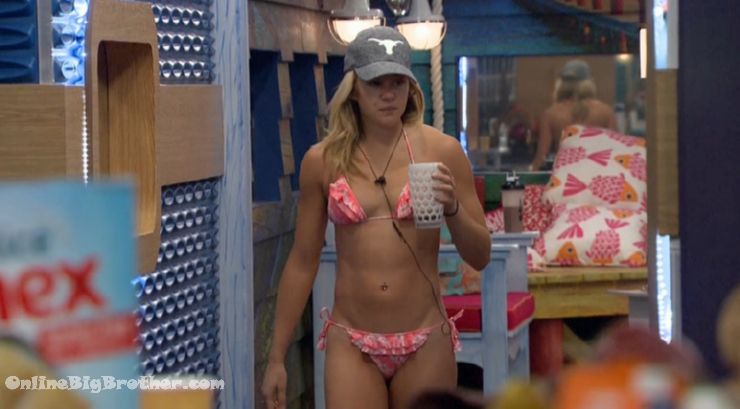 10:49am "The Girls" in the morning..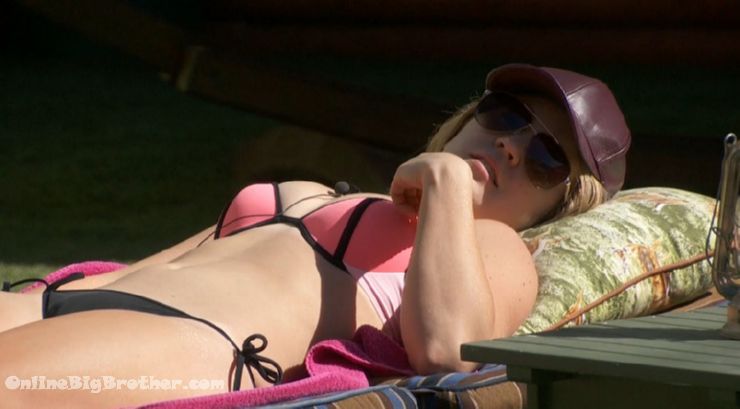 11:00am Alex says she goes first today with the POV
11:30am The girls around the pool.. Chatting about getting Shane out but tell everyone it's Danielle. They agree Shane is using Danielle.
Alex joins them. They start talkign about how the term floater is being thrown around this season without the real meaning being known. They agree nobody this season is a floater.
Alex doesn't think Kryssie knows what the game is about.
Shelby says everything Kryssie says is twisted around and stretched.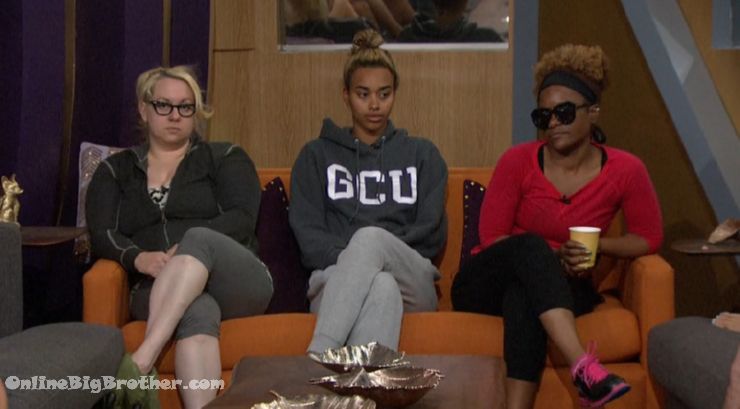 1:00pm
The nominees give their reasons …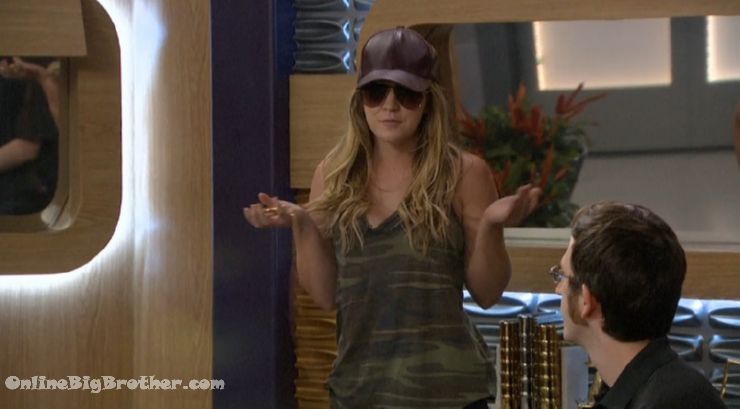 Alex did not use her Veto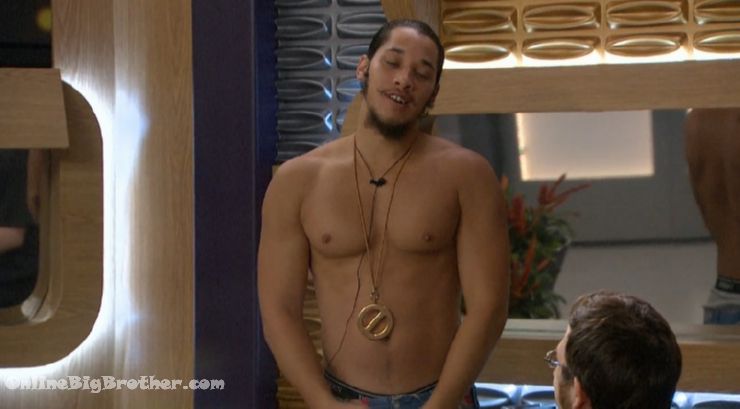 Justin used the Veto on Kryssie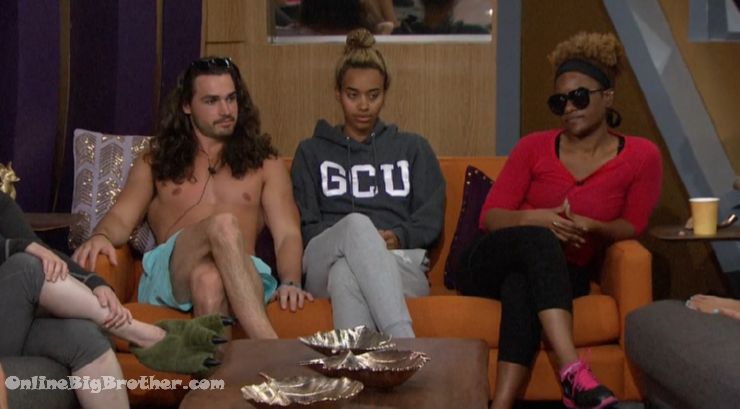 Scott nominated Shane in her place
Shane, Danielle and Neeley are nominated for eviction.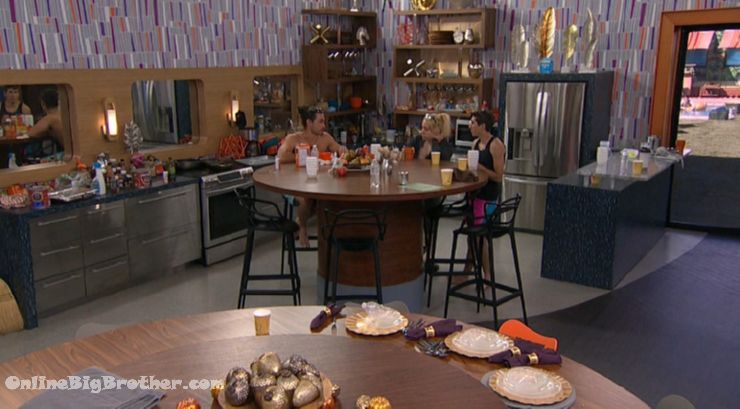 1:43pm Shane, Jason and Kryssie
Shane telling them he's here for the money he's here to play. Thinks Danielle will accept that.
Says whoever leaves this week the other one will be waiting on the other side.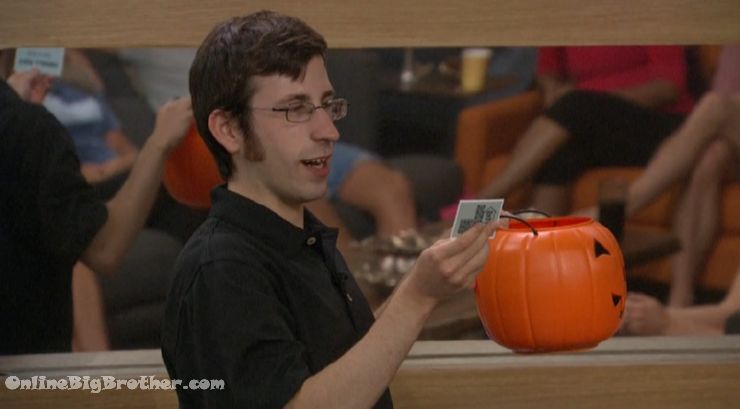 4:13pm Halloween party
Kryssie – doll
Shleby – Zombie
MOrgan – witch
Neeley – Zombie nurse
Jason – Deadly doctor
Alex – mummy
SCott – Werewolf
Daneille – vampire
Whitney – devil
Justin – Zombie fireman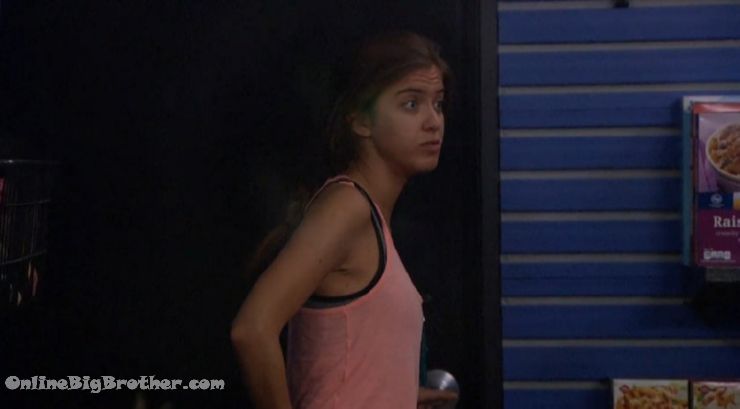 5:16pm Storage room Shelby, Whitney and Morgan
Agreeing to be very vague about their votes, "I'm voting with what the house wants"
Whitney leaves..
They don't care who leaves Shane or Danielle.
Shelby wants to confirm with Scott that he's telling Justin.
Morgan agrees wants them to talk to him tonight about how the votes going down.
There's concern that Scott isn't keeping the rest of them in the loop just Alex.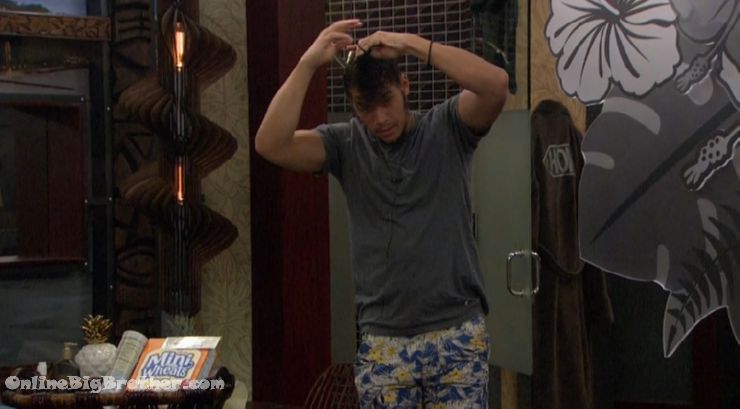 6:28pm HOH Scott and Justin
Scott says he knows SHane and Danielle are coming after him and Alex. Adds that Danielle has little chance to win a Competition but Shane will. Scott says Danielle has competed in every challenge and hasn't won.
Scott keeps reiterating he needs to look out for Alex, 'If Alex or me leave because of Shane.. I've seen Shane turn on Monte, Corn and Me"
Justin – he would turn on me and Jason in a instant
Scott – he wants to take out Alex as soon as possible and I just can't have that
Justin – I'm bout whatever man
Scott – if you still want to vote out Danielle.. That's fine the vote are there..
Scott says making it a tie will be good TV.
SCott says hopefully they can go "Boom boom" and get Shane out then Daneille.
Scott tells him he's free to talk to Jason about this.
Justin asks how should Jason vote.
Scott – 4 votes for Danielle 4 votes for Shane nobody will know we're working together..
Scott – I wanted to give you and Jason a heads up as soon as possible..
Scott – the girls will start turning on each other the girls don't want a final 7 of all females.
Justin says Danielle has said some terrible things "I just don't want him in here"
Scott tells him the girls will start picking each other off.
Justin says he's sick of all Danielle's complaining.
Justin – Danielle isn't going to be a real threat.
Justin says he's going to cuddle with Morgan tonight.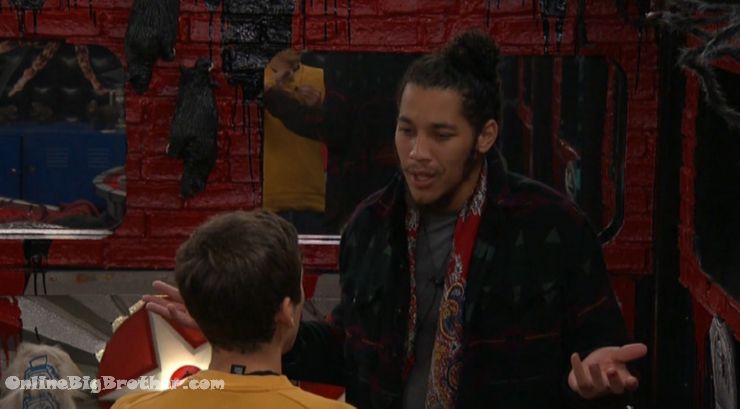 6:42pm Justin tells Jason the other side is going after Shane.
Justin – it'll be a 4-4 split..
Justin – Shane is going home tomorrow..
Jason – that's strange to me..
Justin – the vendetta is that f***g real
Jason says it's goign to look to Danielle that her group voted her out.
Justin says only Alex and Scott wanted them to know where the vote was going.
Jason says Danielle isn't going to work with the other side regardless.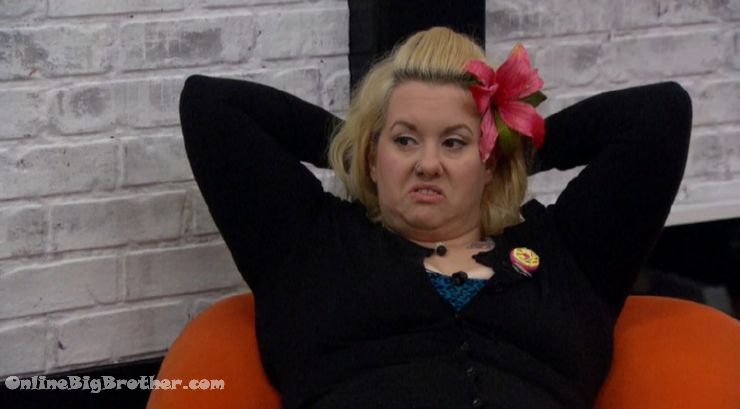 7:50pm White room Jason, Jusitn, Danielle, Kryssie and Shane
They tell Danielle the other side is all planning on voting out Shane.
Jason explains they have 3 votes.
Danielle thinks America will vote her out.
Danielle says she's fine with them all playing along they can all vote her out.
Danielle says if she gets evicted tomorrow she can see her son and "Play from home" leveraging social media to benefit their side.
Kryssie says there's no way they can get it to work.. She's been thinking all day.
8:00pm Live Diary rooms.. Started at 7:30pm
CBS All Access Live Feeds! Test them out 1 Week for FREE!
8:01pm London room Justin and Jason
Jason saying Danielle is trying to stay by getting it to be a tie. if she does she'll still roll with them. Jason is warning Justin how smart at this game Danielle is. She knows if it's a tie she'll stay over Shane.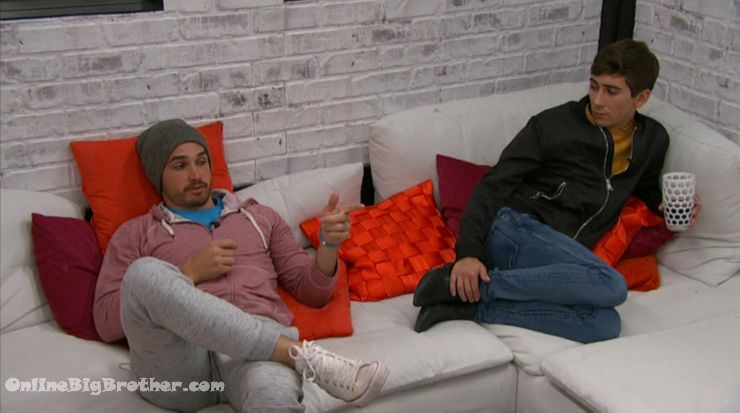 9:06pm Shane came out of the Live Diary room session crying tells them he had a moment.
Kryssie says the other side is trying to confuse Justin with how they are voting.
Neeley offers Shane "Emotional Support"
Shane says gettign the vote to a tie is not smart.
Shane says the other side is voting him out and they are just saying they are voting out Danielle.
[polldaddy poll=9552713]