9:20pm Shelby, Morgan and Alex are in the lounge room chatting. Shelby picks up the exercise ball and lays on it. Shelby – is this an exercise? Alex – definitely!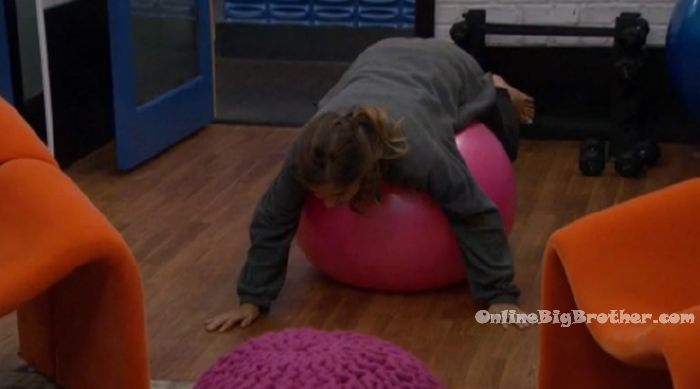 9:50pm Kryssie and Whitney are talking by the hot tub. Kryssie – its hard for me. She's (Danielle) a sweet girl and I think she's not done cooking yet. Whitney – I honestly think that veto competition had something to do with America's nominee. Kryssie – I think is too. Whitney – I knew from night one that she (Danielle) was very self centered but I'm not going to say anything because its not my business. Like this girls talks about herself way too much. I'm not going to call anyone out like that. Until someone puts me in a position to no longer have respect for them, then we're all good. That's why I'm good with you and that's why I freaking love Justin. Kryssie – I'm glad you're good with me because I like you. Kryssie – I definitely appreciate you. You're the only person that's come to me both times. I don't like the phoniness. This just sucks because America put up someone we didn't think they would put up. I knew your side of the house was not into her. Whitney – right. Kryssie – She (Danielle) saw Shelby celebrate right after. Whitney – by herself? Kryssie – no, her and Scott were back there. No wait, Neeley saw it.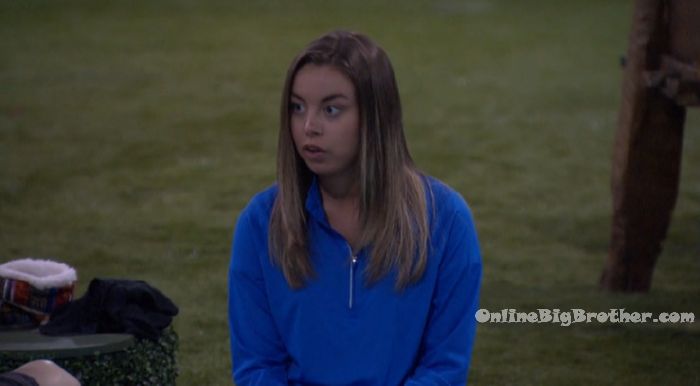 Watch the BBOTT Live Feeds FREE for 1 WEEK!
Click here for your: FREE Trial!
10:10pm – 11pm Neeley tells Kryssie that Morgan came and talk to her asking how I was doing. I told her I appreciated her talking to me. I won't forget that. She is no longer on the sh*tty Neeley list. At least for now.. Kryssie – she can be at the bottom. Neetly – she's way at the bottom. Whitney is above her. Kryssie – to her credit she didn't ask me any real game questions. We talked about Monte and I said I hope he watches this and re-evaluates things. I think we all should. It was nice to talk to her and not talk game. Jason, Scott and Shane joins them.

In the bedroom – Morgan and Whitney go to bed with the lights on..
12am Backyard – Danielle, Kryssie, Jason, Shane and Neeley are talking about random things. They talk about popcorn, credit, whether or not conversate is a real word or not, weddings, etc. Scott joins them for a smoke.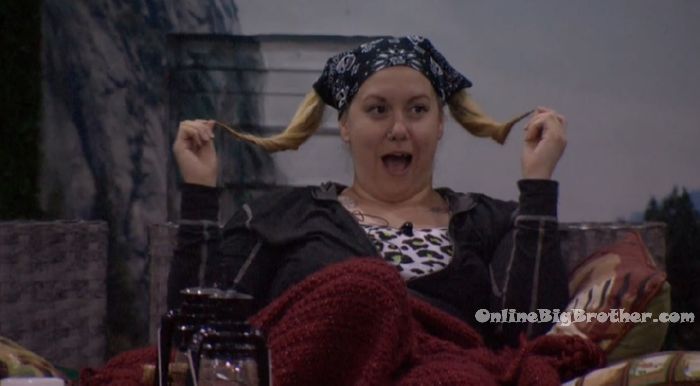 1:35am Backyard – Scott and Jason are talking. Scott – obviously you and I are really big fans of the show and know how this goes year after year. Most of the time the seasons divide between the people that stay up late and the people who go to bed early. More often than not its going to he the strong people who butt heads against each other and take each other out and we end up with a bullsh*t final 3 like Morgan, Shelby and Kryssie. Or the strong people team up and they devour the weak. So me and Alex have been work shopping this for a while and were thinking we bring a group together but we decided we should approach you instead. What me and Alex want to do is form a 5 person alliance with you, Neeley and Justin. And then take out the weak players and hopefully we all make it to Thanksgiving or some sh*t. Jason – the hardest person you're going to need to convince of that is Neeley. Scott – I know because obviously I nominated her and she feels burnt by the deal that Alex made with Kryssie. Alex trusts me and I trust her. I told her when she was HOH that she couldn't go after you because it would f**k up my game. Scott – with those other girls you can take em or leave em. You're the person that could bring the two sides together. Jason – I could work it lightly and slightly. Neeley has a lot of distrust with those girls. Scott – Alex and I are really tight. Jason – its going to be hard to get them really in without me. Those 5 are a good 5. America's nominee helps us purge people from our group. America's nominee did us a favour.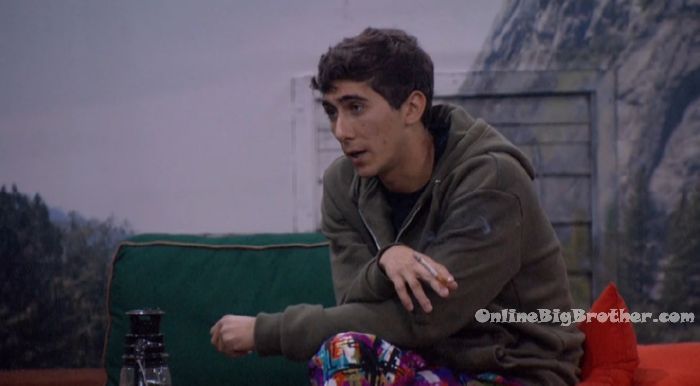 Jason – tomorrow Justin is taking down Kryssie, do you know that? And you'll put Shane up? Scott – yup. Jason – and you don't care who goes? Scott – not really. When it comes down to it the showmance is after Alex and that's a problem for me. Jsson – you have to protect your queen. Scott – it really doesn't matter to me which one. Jason – I was pushing for Danielle to go before Shane. I was thinking we would vote for Danielle to go if it was Danielle, Shane and Neeley up there. Scott – as far as Alex and I are concerned we just want them both out, it doesn't matter which one first. Jason – I would need Alex to also approach me. Jason – if we purge the showmance on our side then we need to purge a few on your side and get rid of some of the girls. Scott – of course. Justin join them. Jason – does Alex have a hierarchy of those girls? Scott – no. Jason – I see Whitney as a better strategist than Shelby or Morgan. Jason – its not a bad idea. If Justin or I win next week you and her (Alex) are straight chillin'. Scott heads to bed.
Watch the BBOTT Live Feeds FREE for 1 WEEK!
Click here for your: FREE Trial!
2:45am Bathroom – Jason talks to Justin about the conversation they had with Scott. Jason says its good we'll take out some from their side and some from our side because we're not going to let them take out some from our side and be left with all the girls still in here. That's why having the 5th person (Neeley) from our side is a good thing. Justin agrees.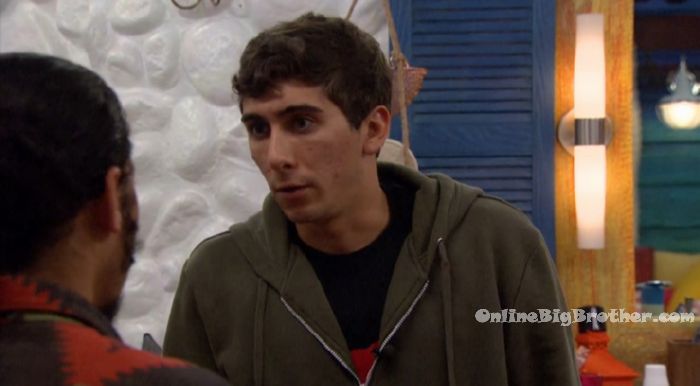 3am All the house guests are sleeping..