Quick Big Brother Spoilers
Head of Household:  Monte
Nominees: Brittany & Alyssa
POV Players: Monte, Brittany, Alyssa, Turner, Taylor
POV Winner: Brittany
Veto Ceremony:
Havenots: 
Lock your ranks in before midnight
Monte did not compete in the Power Of Veto They had 2 minutes to get ready. He had to pee and get his contacts on and didn't have enough time.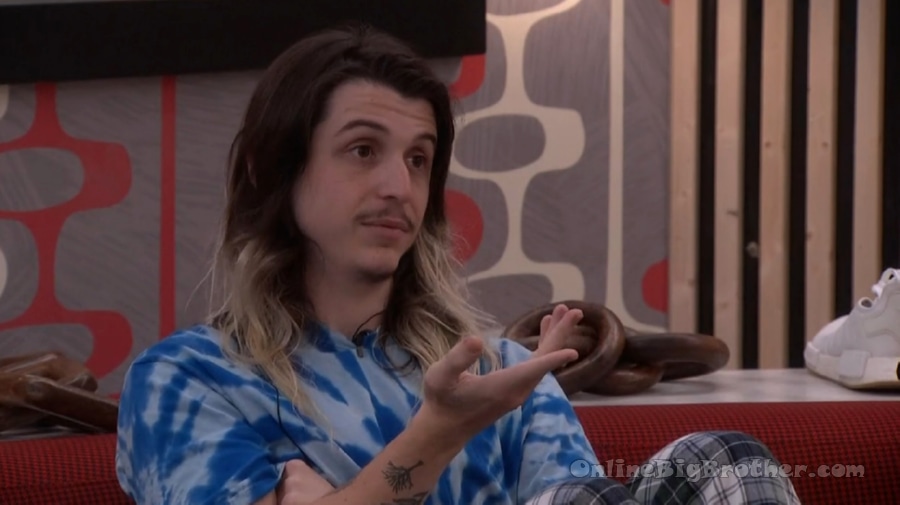 7:58 am Monte and Turner
Monte – I'm telling you this as a person and a human you are not going up 100%
Turner – thank you
M – I thought about this all morning.. WHy the hell would I put you up. First of all I don't trust those two would make the decision to keep you over Alyssa and especially now that you have Michael on your resume. Secondly I have also been pondering this whole girls thing they said that Alyssa brought it up and Brittany is putting it on Taylor. Taylor is putting it on Alyssa, Alyssa is putting it on Brittany.. I'm like BRO if you are gone I'm done next week.. I'm out.
T – that is what I was thinking..
Monte wants Turner's perspective after he puts Taylor up. "Picking whose better"
T – here is a pro and a con for both just to be fair. Alyssa is going to target Brittany next week we know that for a fact. Alyssa does not like Brittany. Taylor I hope will target Brittany that I cannot say for a fact. Especially since they are doing one on ones right now. You have two and a half days to talk to have a meeting. They want me out and they are planning something.
T – Clearly they are going to pitch me to you
M – There is nothing that can change my mind on that it makes NO sense.
T – If Taylor has the option she will take Brittany to the end and Alyssa we know will go after Brittany.
T – next week I think I can wipe the floor in a physical comp against Alyssa and Brittany. Taylor I think has the best shot out of them with winning next week.
M – Here is where my heads at. if I were in that competition (Veto today) I would have done the same thing you and Brittany did. Taylor and Alyssa did not do that shit. YO.. I was looking at it I was so frustrated.. Both of them put the biggest one smack dab in the middle first.. Poor Alyssa she had no chance.. there was no shot she was getting close to even breathing a victory
Monte says Brittany will choose Alyssa over him. "If Brittany wins next week and puts the two of us up one of us wins veto I'm keeping you of course. If you win right now you would have to choose between me or Alyssa"
T – Dude I am choosing you to the very end.
M – I appreciate it. These are the scenarios I'm running for myself. Next week it'll really be Brittany VS you and whoever is left. If Alyssa is a non factor in competitions It's hard for me to find her purpose for next week in getting me further. If Alyssa goes this week and Taylor stays.. I wasn't banking on Alyssa as a Jury vote anyways. If I'm sitting next to you she's voting for you. It's all good. She's been the furthest from me in the game. So if she goes on my HOH I don't feel horrible about the situation.
M – If Taylor goes, then she's cursing me up and down in the Jury house Like F** this dude he put me on the block he did this and the third..
M – in the case where she stays. If she wins HOH Now it's up to the two of us to beat Brittany in that situation. That is more of a comfortable situation in my mind than the Alyssa scenario.
T – I think if Brittany win next week there is a chance she'll put up Alyssa there is a ZERO chance she will put up Taylor
M – you think so?
M – She excluded Taylor last week. Taylor didn't know all we presented to her. I don't think Taylor is in her plans.. For some odd reason I think she would prefer you and Alyssa in the final 3 and was showing that all last week.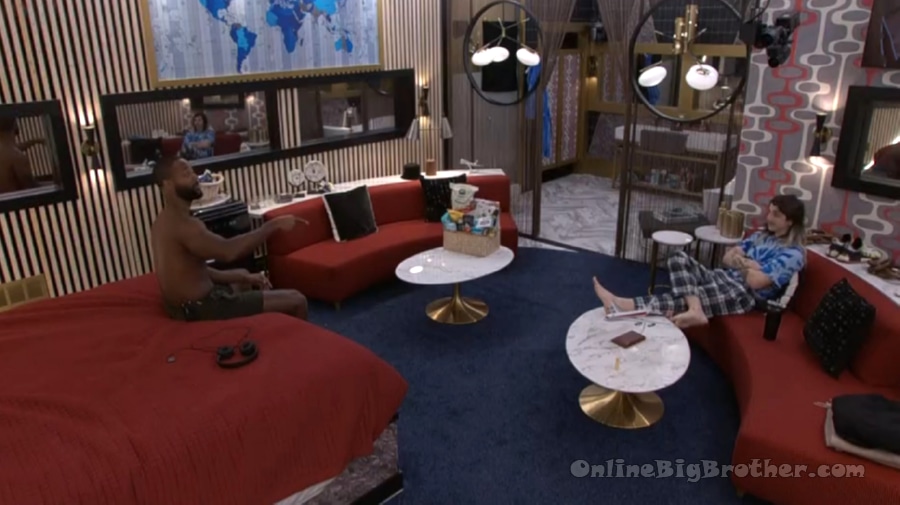 T – if you can work Taylor to Target Brittany next week.. if you can work that and think that I am down..
Monte says they can get Brittany in physical comps and can get Taylor in both Mental and physical comps
M – I don't think Taylor is opposed with putting her ass up
Monte – we have a better chance of getting Brittany out next week if we have most of the strong competitors here
They talk about how Brittany screamed "that's for you Michael" when she won the veto.
Monte – this man just cursed you up and down
Turner – and you told me in our one on one to take him out and you told me three days before hand in the bathroom to take him out so what's For Michael
M – not for Steven
T – what the hell is that.
M – 36 hours ago this man was literally throwing you under the bus and told Alyssa about you not being who you say you are
M – even me not being in the comp thought unreal. I thought SID was joking and was going to be like you can come in. It was just a couple second F*** dude..
Monte wished Brittany hadn't won the veto says it would have been easy to get rid because of all she said last week.
Monte again says he solid about not putting Turner up. Points out that Taylor and Brittany being "Huddled" up right now downstairs proves to him he cannot trust they wouldn't vote Turner out.
M – they would start conspiring and getting me the hell out next week.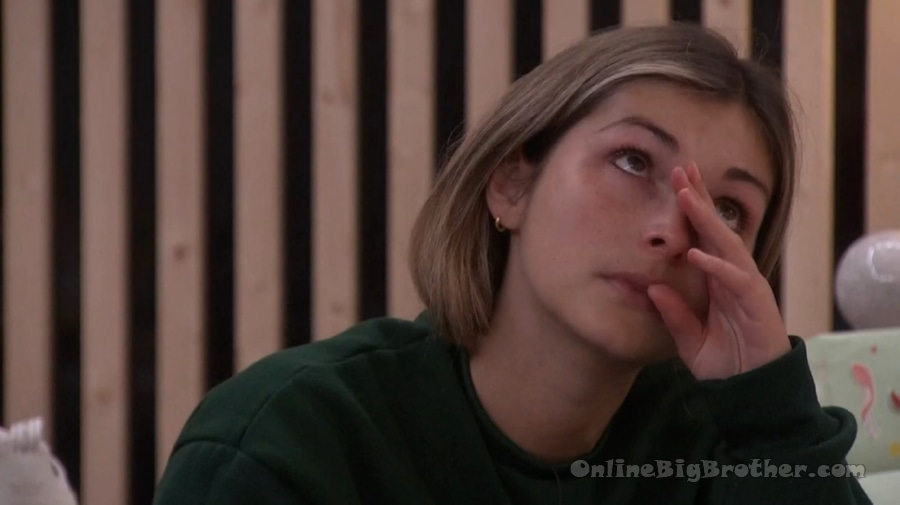 9:09 am Alyssa and Taylor
Taylor – this week is going to suck.. Do you think it's going to be us?
Alyssa – I have not idea.. it's either you or Turner either way it sucks.
A – how was your conversation with Brittany?
T – I feel like my friend is still there. I was scared. No matter what we are still going to be friends.
Alyssa cries. "I'm so tired"
A – you feel good with Monte
T – yeah doesn't mean I won't be blindsided.
A – I hope you're not.. I love you.
T – I love you to
They talk about how Turner was seconds behind Brittany.
Taylor wanted to win for herself
Alyssa – I just want to win something to show I deserve to be here. If that makes sense.
A – take some time to relax and not be so upset.
9:25 am Alyssa is sleeping. Turner making food.. Quiet.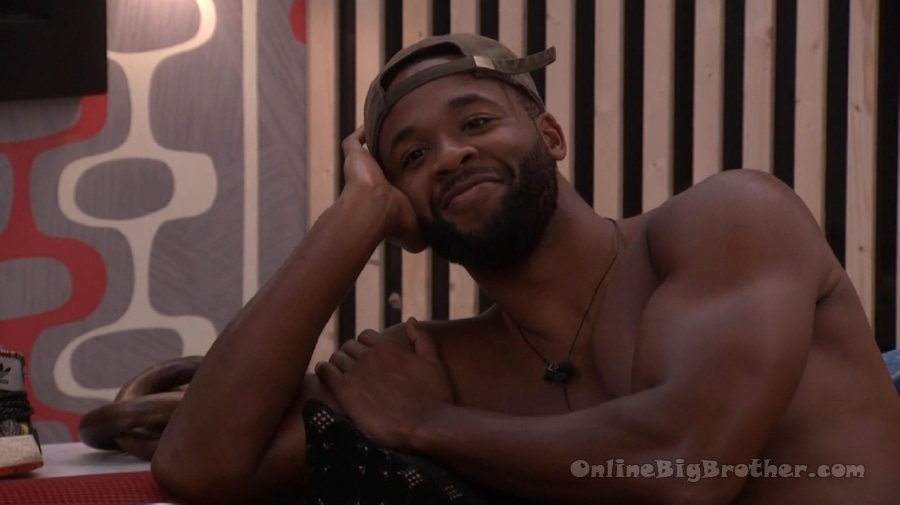 10:30 am Brittany and Monte (This conversation will be 1-2 hours longer than it needs to be)
Brittany – I had a really good conversation with Taylor about what was going on last week. I could sense something was off.
Brittany – In terms of him saying we have a final 2 stuff like that. That is bogus..
Brittany goes on and on about last week denying everything she told Turner.
Brittany says at first she couldn't understand why Michael was saying Lies to try and stay. "The more I think about it.. I think he was trying to clue me in. You can't defend yourself against something if that thing didn't happen"
Monte – yeah yeah
Brittany- You can't be like ohh Brittany is a clown I will preemptively tell you.
Monte smiles
Monte – I'm happy you won the veto now I have a decision to make with who to put up.
Brittany – I'm curious where your heads at. You and I make up half of next week. I know what I said to you before is still true now. I've always been locked in with our final 4 and our final 3. Next week you are not my target Neither is Taylor.
Brittany asks if he's close to Turner
Monte – We've been close since the start of the leftovers but that whole final 2 with him and Kyle that was news to me. At that point I was like AHHH maybe I'm not as close as I thought I was. If I was I would have known about that.. I had no idea.
Monte says he doesn't have anything official with Turner.
Brittany says getting to final 2 is winning the game for her.
Brittany- I guess you have only two options.. Turner and Taylor. If it's Taylor it's really tough then it's me and Turner for voting and you breaking a tie. I would imagine Turner would vote to keep Alyssa and vote Taylor out. I want Taylor to stay and you would break the tie and get Alyssa out then.
Monte – that is what I was thinking.. Worst case that's the case. those are the options being weighted at the moment.
Brittany – we know that Turner is out to get me otherwise he wouldn't be spreading all these seeds and lies.
Brittany says if Turner stays it will make her and Taylor feel expendable.
Brittany goes on about her "Good talk" with Taylor
Monte – so you feel good about Taylor now
Brittany – ohh yeah.. yeah .. I really do I really do
Brittany says if he leaves Turner in the game Turner will be going after her and Taylor "I don't know long-term jury management how that will be a benefit"
Brittany goes on about how getting Turner out will be looked upon fondly by Michael.
11:23 am
Brittany – I'm sorry I don't mean to talk your ear off. Just a lot of things to think threw. I understand you have a lot to think threw I just want you to know it sure would mean a lot .. I know you have to make the leap of faith first then we will follow through with our action. I hope you're action and my action and I know Taylors action would just solidify.. I don't know what more can solidify trust.. Set us up for what we've been planning for weeks now. FINAL THREE.
Monte – I have full desires for that to come to fruition .. I just.. the veto was this morning I had a nap.. barely a nap.. I've been up contemplating things.. you guys came in. This is just me listening..
(This trainwreck is going to be great)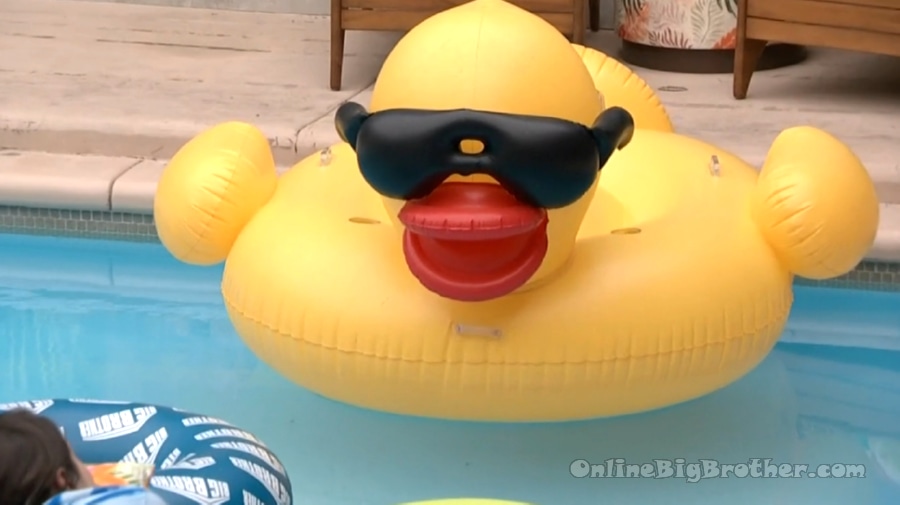 11:26 am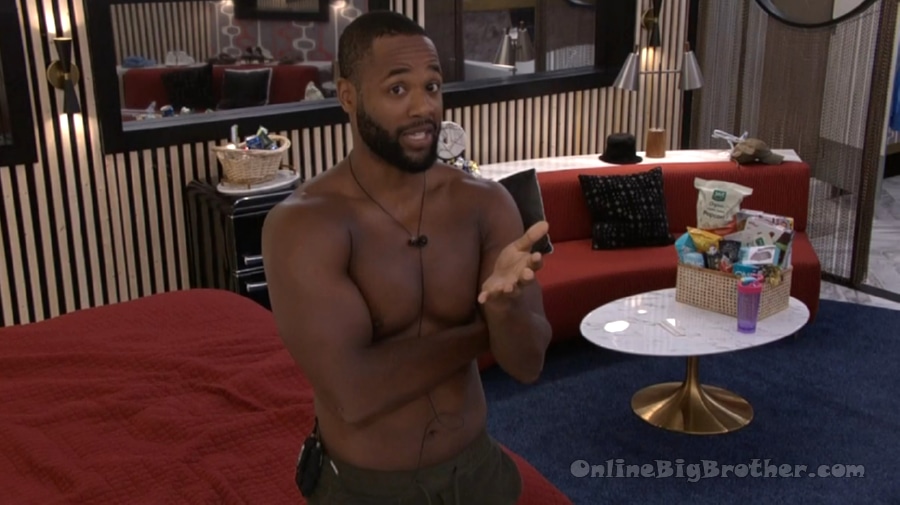 11:30 am Monte alone
"I don't know if you say that conversation with Brittany but that was complete and total utter BS. "
"Shall we recall what happened. we were sitting here and she tells me she was having a conversation with Taylor that makes her feel like she's more aware that everything happened last week. We talked about everything that happened last week and all the information that happened the night before. So that is a lie. There is no new information hat Taylor could have shared that would have anything to do with Turner and Alyssa. "
"She felt like she got NEW information from Taylor. There's no NEW information I talked through everything with her last night. So that is nonsense. "
"She just talks SO MUCH its like.. there's so many lies it's hard to remember."
"Real hard lies coming out of her there. Then we get into the conversation of next week and what this decision I have signifies in her opinion she talks about how we were solid in BIG BRO CHELLA and how we established the final four and after Michael left a final 3. We never got into a room and did an official final 3. Nothing like that."
"Just the fact that Michael went home is why they are bringing up this final 3 thing. She says me putting up Turner would signify to them. .. to her at least that I am truly in their final 3 I am not prioritizing Turner."
"So I sit here and say to myself.. OKAY.. that is a reasonable thing to say but the funny part is she mentions that next week there is only one person that decides the vote.. SO if you don't do this she threatens me saying that person that has the vote might not keep you because you didn't do this action to establish trust right now. "
"OKAY so threats in the game are one way to go about things. "
"She clearly doesn't know shit about me.. then she brings up the fact that all she needs is.. "
Feeds flip.. when we're back
"She's fine with second place and it really doesn't matter who she's sitting next to she feels like she's crap in Jury.. She is crap in jury that is true"
"To bring up personal stuff as a reason why you would be fine with certain thing is another sign of manipulation that I can't believe. I don't respect honestly"
"I don't bring up my personal stuff in game conversations around why people should do things in regards to my game. WE just talk as people"
"What was the other thing. there was so much she brought in that was nonsense. Ohh she brought up the final 2 thing with Turner and saying that Turner keeps saying he's really tight with me. Alyssa saying the same thing"
"I do have a final 2 with Turner that is a fact but.. she doesn't need to know that"
"at the end of the day I am very openminded with how this game goes logically why would I get rid of Turner this week when he as a much larger target on his back and he's tight with me so I wouldn't be the target"
"She even told me that would make sense."
"She's clearly not trusting me there were so many red flags in this conversation it just makes it even more apparent she needs to be on the first way out of here"
"I'm just not respecting her game right now sitting next to her in a final 2 I guess would be ideal maybe that is a logical path she's also pretty good at these mental comps"
"She knows about Big brother she's a fan it's not as if these things will go over her head she will be prepared for these"
Monte has a laugh at the suggestion he put Turner on the block and 'Trust and believe " Brittany he wouldn't be on the block next week.
11:47 am Brittany begins to melt Taylor's brain about her conversation with Monte.
(This conversation will likely be 1-2 hours longer than needed.)
noon Alyssa is waiting to talk to Monte