Quick Big Brother Spoilers
Big BroChella SIDE
Brochella HOH (Inside the House):  Michael
TEAM BroChella:  Brittany, Jasmine, Monte, and Taylor.
Nominees: Jasmine and Monte
POV Players:  Michael, Monte, Jasmine, Brittany, and Taylor
POV Winner: Brittany
Veto Ceremony:
Havenots:  None this week
Dyre Fest SIDE
Dyre Fest HOH (Backyard):  Terrance
TEAM Dyre Fest: Alyssa, Joseph, Kyle, and Turner
Nominees: Joe and Turner
POV Players: Terrance, Alyssa, Joe, Kyle, and Turner
POV Winner: Terrance
Veto Ceremony:
Havenots:  None this week
Lock your ranks in before midnight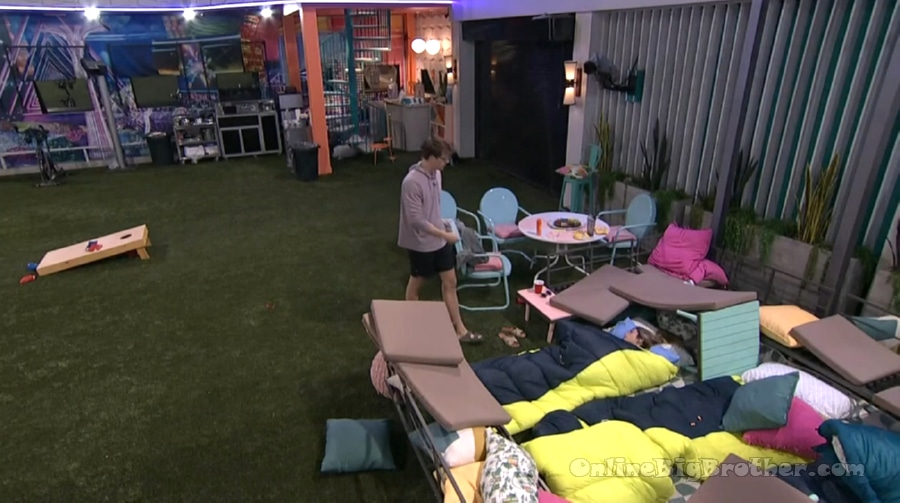 Feed leak from the backyard. 11:25 pm Last night.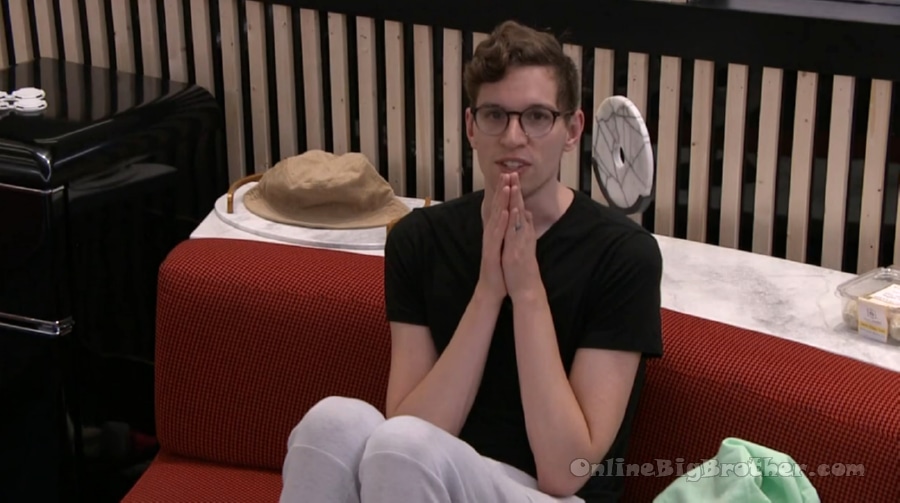 1:34 Am Michael alone
Brittany is my number one. Brittany has been my best friend in this house since day two. Things got a little dicey when we were backstage and on the block. There was a point where I thought Ohh no it's week one I'm going to have to vote her out. Luckily I never had to be put in that position. I don't know if I would have made that decision to be honest. Since then with the festie bestie twist Nicole told us to pick outside the alliance I knew Ameerah wanted Brittany out so I was like okay if I can pair with Brittany there is a chance I can help protect her. Then I look like I'm still following the alliances plan. If Sh1t hits the fan worst case scenario hopefully I can stay and try to keep us both here. Week Three we won the veto together week five I won the HOH and kept us safe. That brought us here to jury. I also really love Taylor, hopefully, Taylor and Brittany and I can make it to final 3. I do think Taylor will choose Brittany over me in the end. Butl.. I also have confidence in myself that I can win that Final HOH.. To be honest I don't know anyone that will bring me to final 2 at this point. I guess I would rather bring someone I liked and I feel like I can have a shot at beating in the final HOH competition. If there is some way Brittnay and I we can bring Terrance there that is the way to go. We can beat him in parts one and two we have fun in part three see who wins. Hopefully take each other.
I don't know if you are all screaming at me to take out Monte this week. But I don't know.. I just cannot trust Jasmine.
Michael called into the diary room.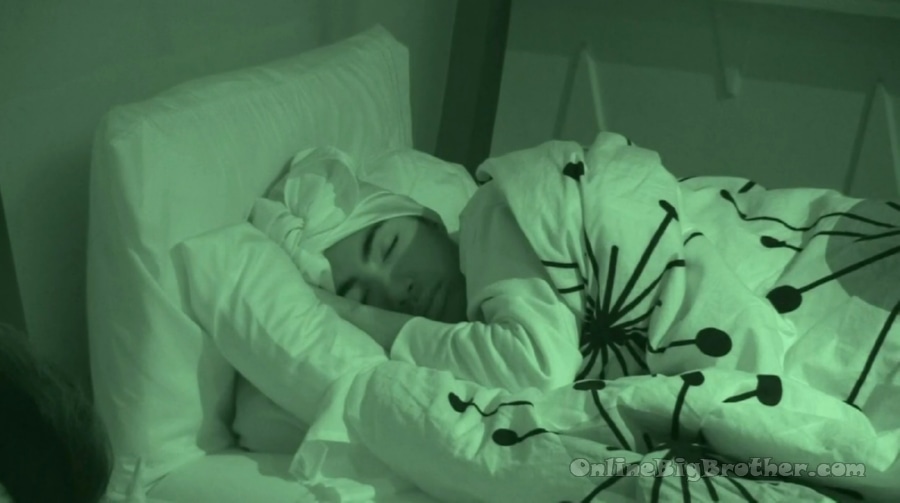 2:00 am Taylor sleeping.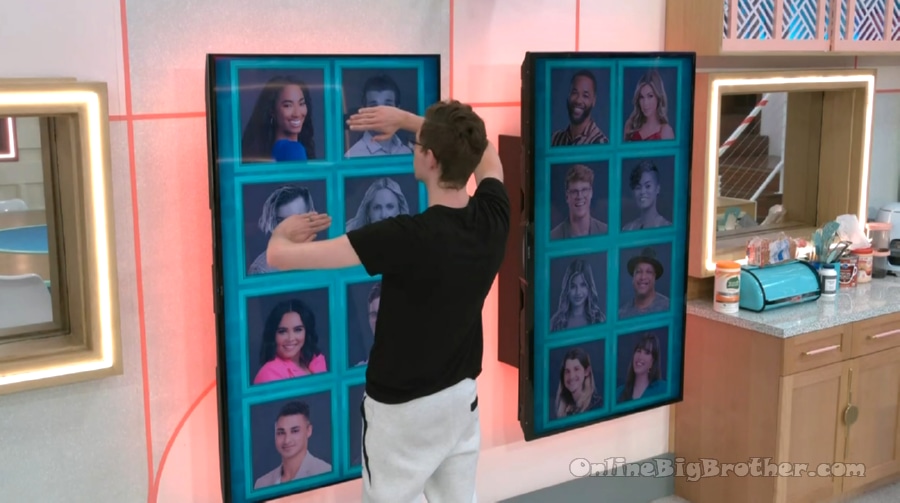 2:17 am Michael studying for face morph competitions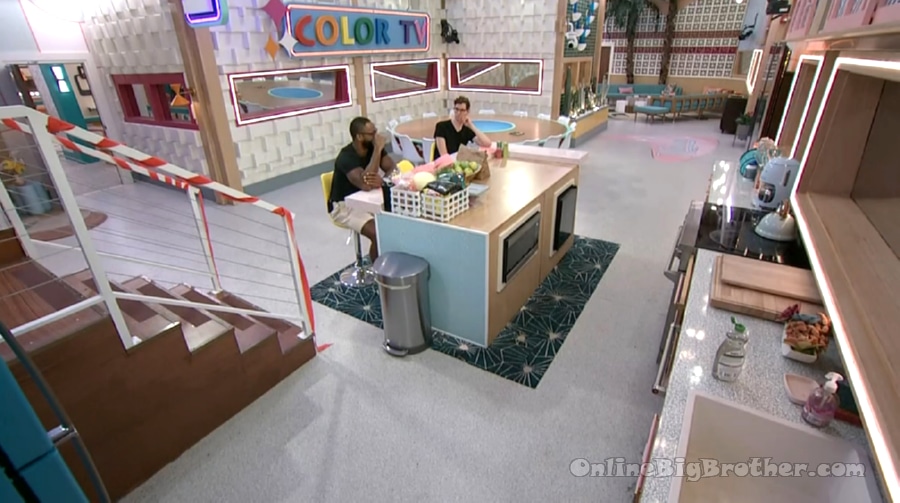 2:28 am Chit chat about working out at night after work vs in the morning before work.
Chit chat goes to having a family. Monte wants to start a family "I think I'll be a pretty cool dad"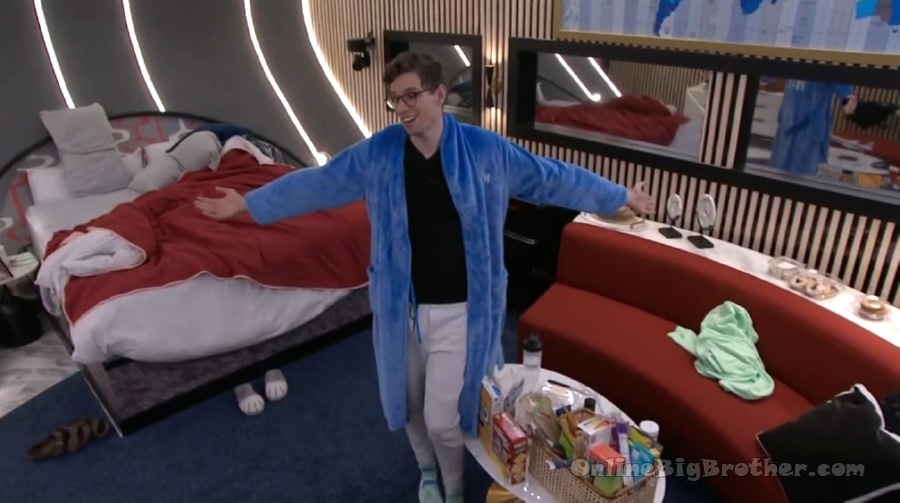 3:45 am Michael back to talking to the camera in the HOH
I love being here.. So life feeders as much as I recognize Monte is a big threat in the game and I think it will be very hard for me to win against him I love him as a person and I hope that is coming across on the show. He's one of my favorite people that I have met here and any sort of targeting is strictly game related. Look how good he is but love him to death. I am very glad that we have met and we are working together and I hope we can continue working together moving forward
4:00 am All feeds con sleeping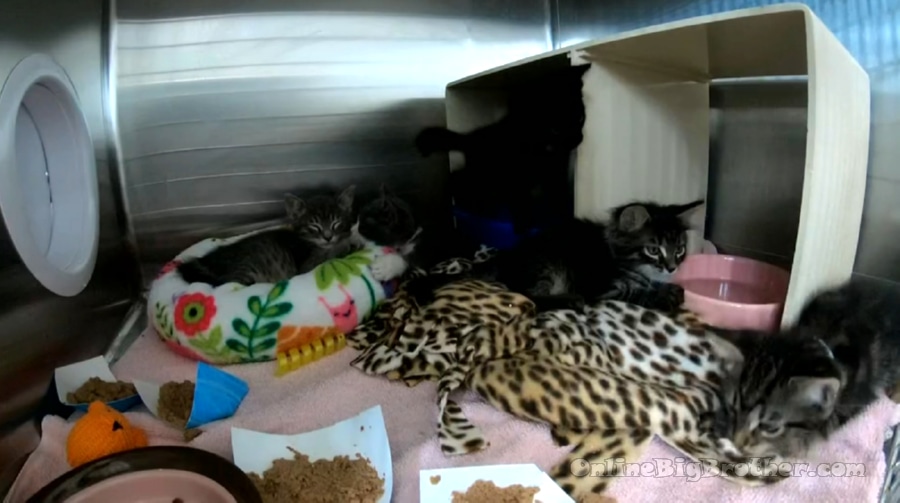 4:17 am – 6:35 am Feeds on pound kittens.
8:06 am no feeds (Due to wall yellers and a segment of the fandom losing their shit I think the feeds will be pretty spotty until Thursday)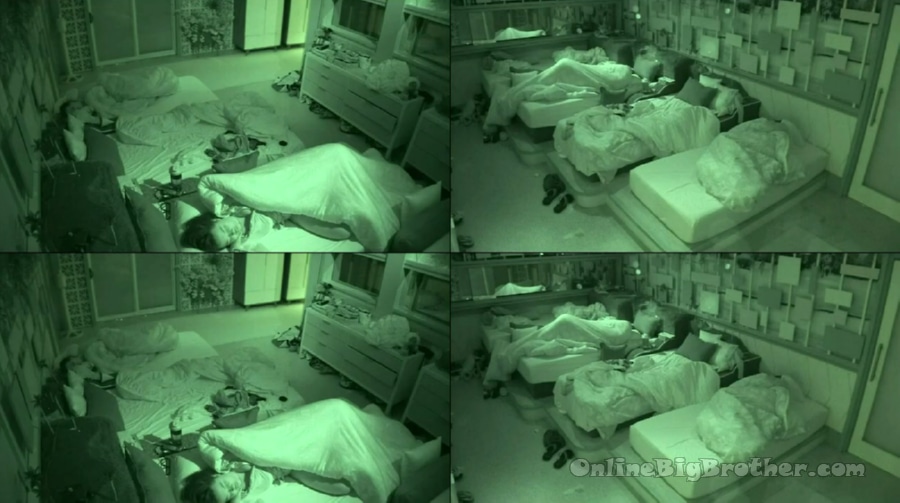 9:00 am FEEDS BACK!!!!!