Quick Big Brother Spoilers
Big BroChella SIDE
Brochella HOH (Inside the House):  Michael
TEAM BroChella:  Brittany, Jasmine, Monte, and Taylor.
Nominees: Jasmine and Monte
POV Players:  Michael, Monte, Jasmine, Brittany, and Taylor
POV Winner: Brittany
Veto Ceremony:
Havenots:  None this week
Dyre Fest SIDE
Dyre Fest HOH (Backyard):  Terrance
TEAM Dyre Fest: Alyssa, Joseph, Kyle, and Turner
Nominees: Joe and Turner
POV Players: Terrance, Alyssa, Joe, Kyle, and Turner
POV Winner: Terrance
Veto Ceremony:
Havenots:  None this week
Lock your ranks in before midnight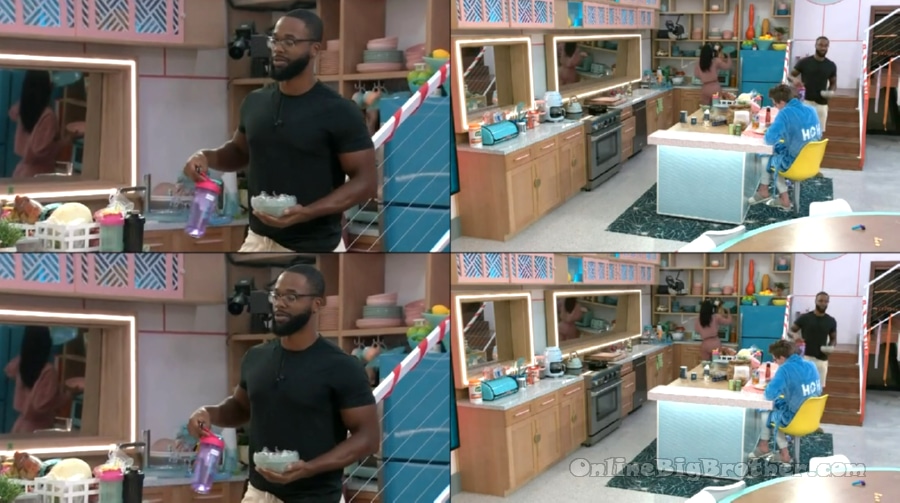 10:40 am Insiders are up and about.
Monte – I'm going to go back to sleep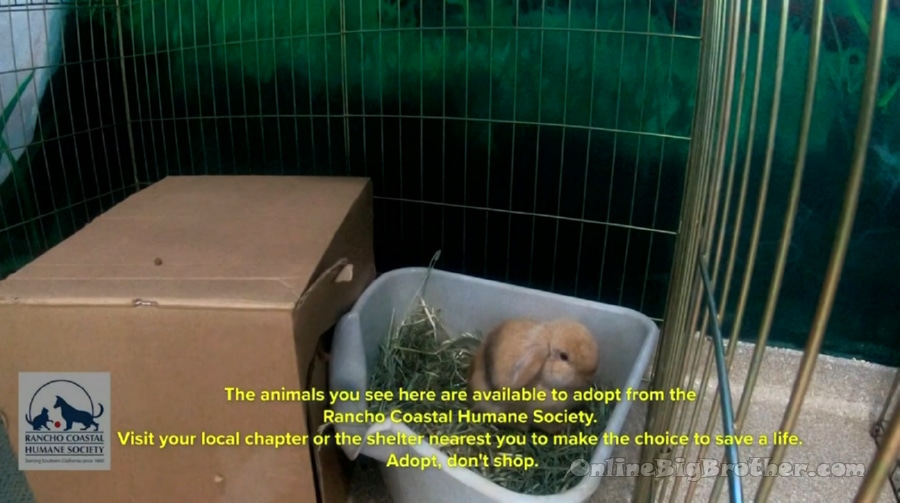 11:17:58 Feeds flip to Pound Bunnies
12:38 pm no feeds never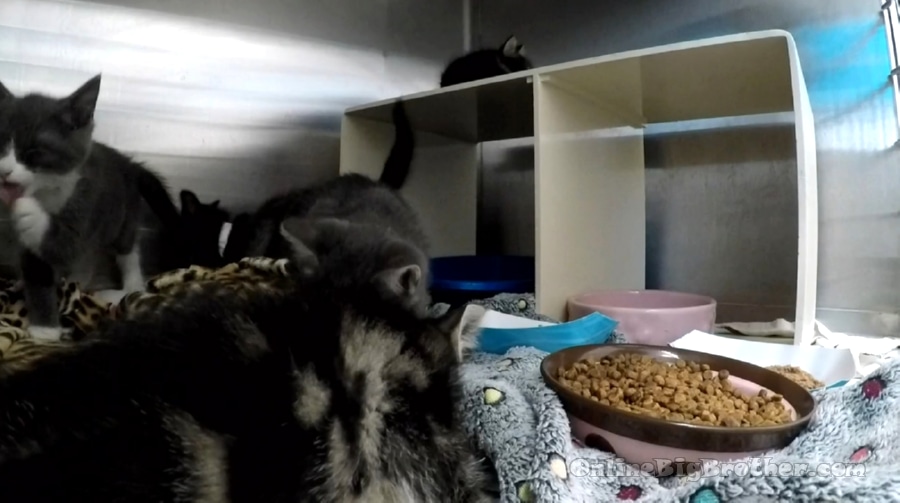 1:46 pm Kittens have been eating. Some are washing.
A bird steals Pound Dogs food. He's too sad to care #BB24 pic.twitter.com/LPeM1gY4iX

— OnlineBigBrother.com (@bigbspoilers) August 22, 2022
2:04 pm Bird steals the Pound dog's food.. Dog notices but is too sad to care.
2:08 pm Feeds return
Brittany – what were you really into as a kid
Michael – Dinosaurs
Britt- what was your favorite
Michale – triceratops
Taylor – GO HERBAVOIRE
Jasmine loved "Ball pits"
CHIT CHAT…
Jasmine talks about having trouble finding a sports bra that fits.
Taylor starts to describe "She FIt" the brand of Sports bra she likes and the feeds cut.. HA! (This season is f**ed)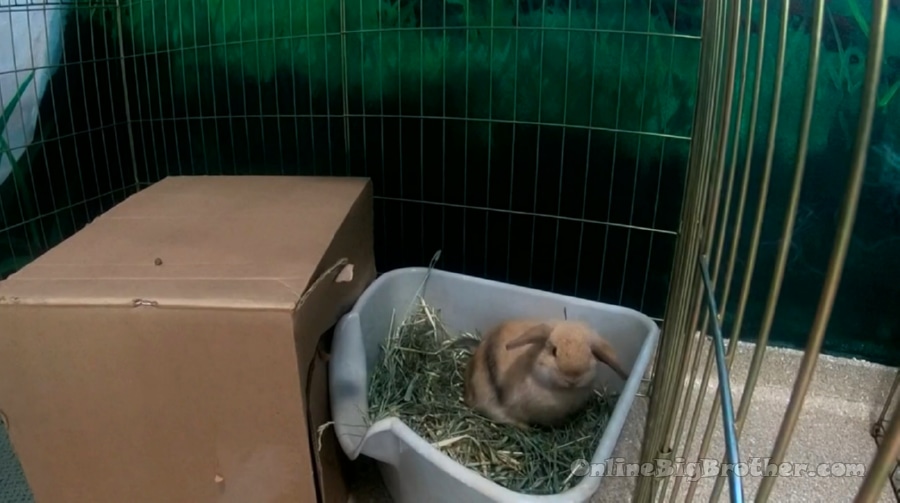 2:21 pm Pound rabbit enjoying some straw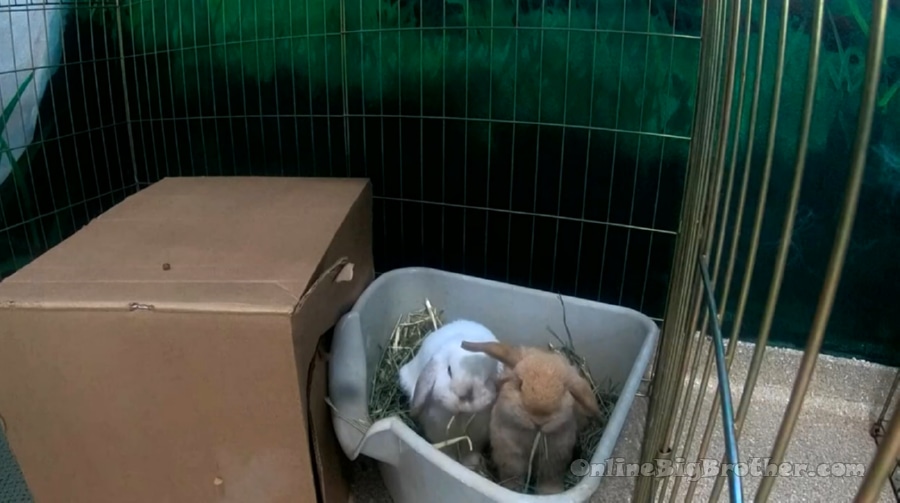 2:22 pm Ohh look another one flops out.. They are really enjoying the straw together.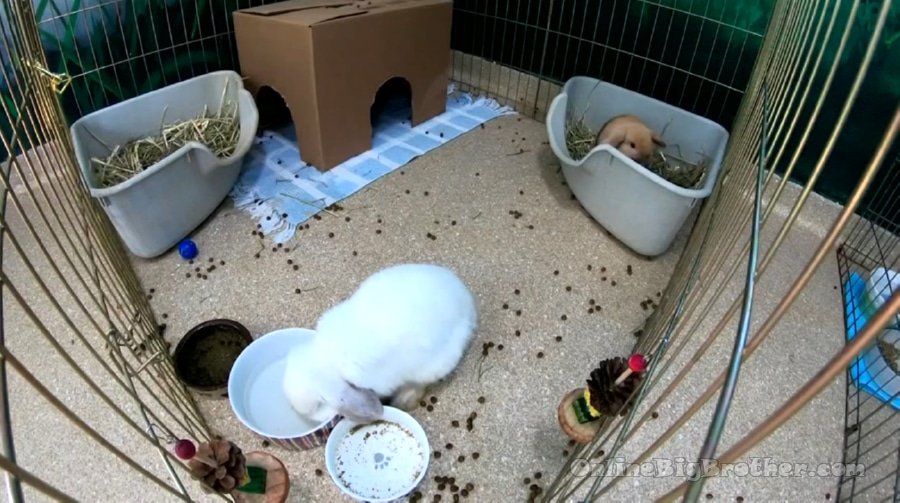 2:33 pm White Floppy eared Bunny drinks water while the Beige Flops gobbles down straw.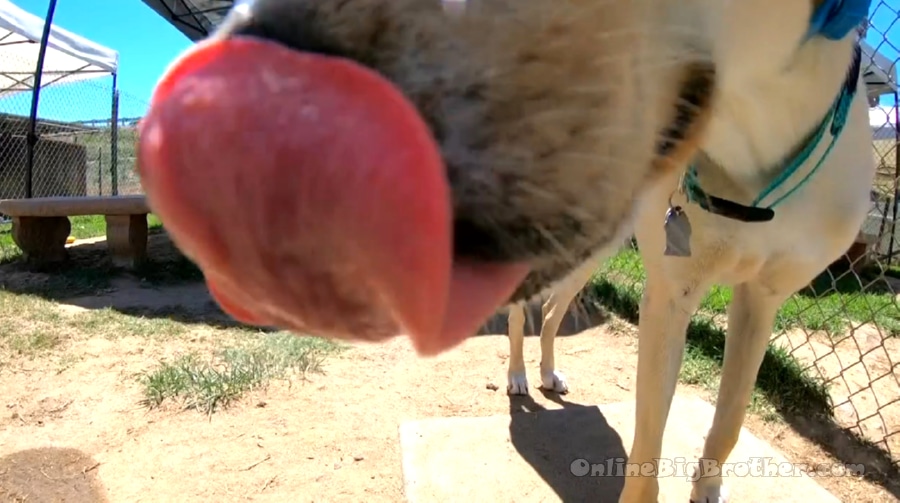 3:05 pm Pound Puppy near the highway. Looks sad.
3:08 pm Being locked up doesn't seem to upset these Kitties. They continue to play.
A couple seconds from the Dyre Fest #BB24 pic.twitter.com/i8BQMa4S7D

— OnlineBigBrother.com (@bigbspoilers) August 22, 2022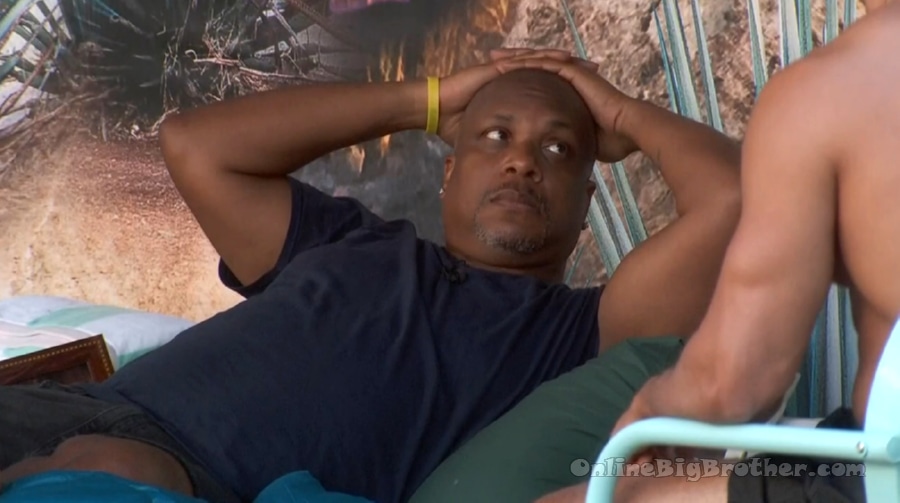 Terrance, Turner and Joe are still out there.
3:39 pm Feeds change from the Pound to the "We'll be right back" screen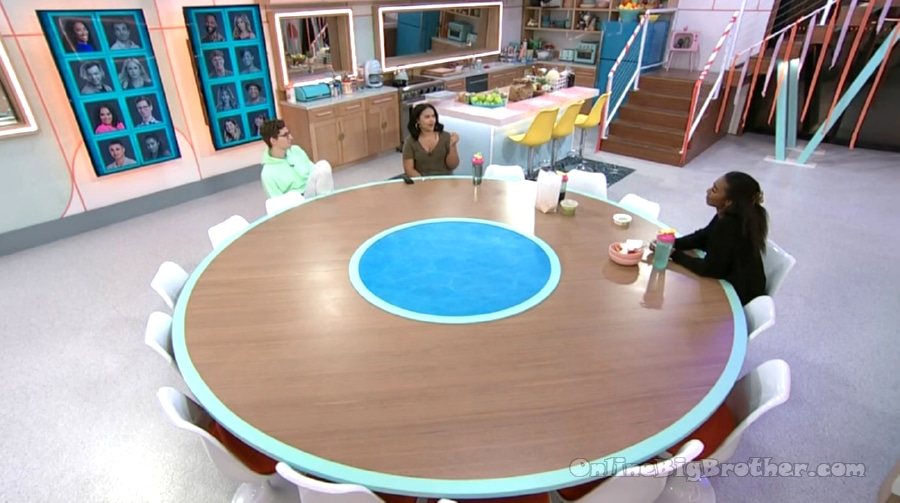 4:06 pm Feeds cut to chit chat..
4:25 pm chatting and Rachel and Brendon duing season 12.
Monte – I did not think it was going to work.. (Same I was shocked)
Jasmine and Brittany don't think Kyle and Alyssa will last. They think Alyssa will break his heart. Jasmine adds that Kyle won't be able to give to Alyssa's emotional side.
4:50 pm Jasmine is testing her ability to talk constantly.
4:53 pm The microwave is almost done.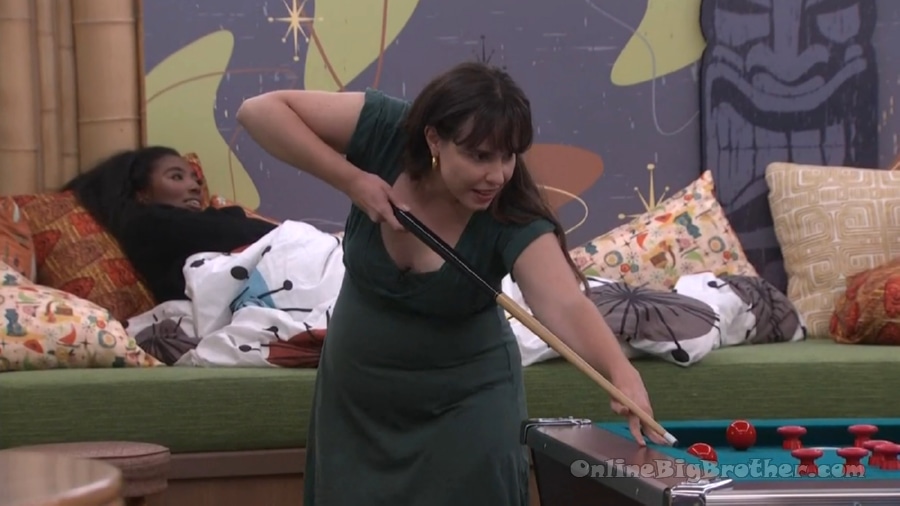 5:30 pm Bumper pool
6:20 pm feeds cut..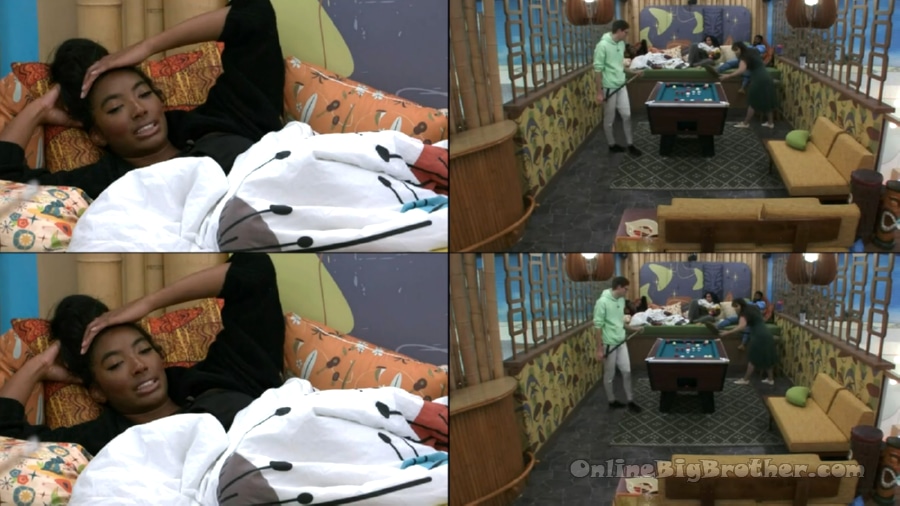 6:41 pm Feeds popping off..
7pm – 7:50pm The house guests have been chatting about random things and hanging out. They then head down to make dinner.