Quick Big Brother Spoilers
Big BroChella SIDE
Brochella HOH (Inside the House):  Michael
TEAM BroChella:  Brittany, Jasmine, Monte, and Taylor.
Nominees: Jasmine and Monte
POV Players:  Michael, Monte, Jasmine, Brittany, and Taylor
POV Winner: Brittany
Veto Ceremony:
Havenots:  None this week
The Situation: As it stands now Brochella won't be using the veto and Jasmine will be sent out.
Dyre Fest SIDE
Dyre Fest HOH (Backyard):  Terrance
TEAM Dyre Fest: Alyssa, Joseph, Kyle, and Turner
Nominees: Joe and Turner
POV Players: Terrance, Alyssa, Joe, Kyle, and Turner
POV Winner: Terrance
Veto Ceremony:
Havenots:  None this week
Lock your ranks in before midnight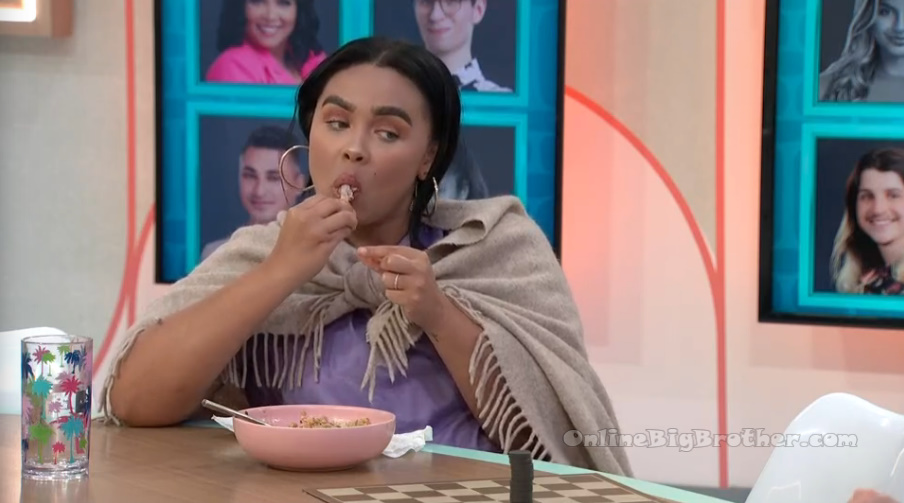 2:36pm The live feeds return.
Jasmine – this is supposed to be a summer house and now we don't even get the sun! Michael – its not even a house! It doesn't feel like summer. Jasmine – this is crazy! I asked them (Production) in there.. can you tell me if America hates me or not? They said no (they can't tell her). Michael – I would have a hard time imagining if America hates any of us. Because when I think about last season, I don't think anyone was hated. Like there were people that obviously weren't as popular but no one was hated. Jasmine – I want to know who was the most popular though. Michael – I think Tiffany and Derek X. Jasmine – Derek X and Xavier. I guess for me like .. what deems it that though like? You know what I mean because when you're in here everyone seems equal to you. Everyone has their personality and everyone has their things. Brittany joins them.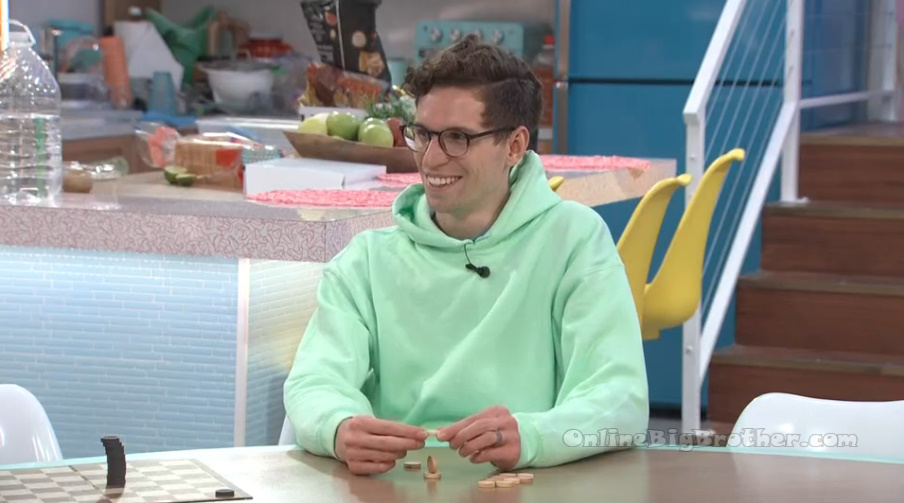 2:53pm
Big Brother blocks the feeds again.. FACTS!
3:07pm Still blocked..
3:11pm – 3:49pm The feeds return. Michael, Brittany and Jasmine are still chatting about random things in the kitchen. They talk about Paloma and other people quitting in other seasons. Michael – I hope she is doing well. Jasmine – I am sure she is. Michael – I think the season would have been a lot different if she was still here. Jasmine – I can only imagine. They reminisce about when Jasmine wanted to release a balloon to honor her father that passed away but Turner laughed at the awkward silence when he asked her to consider the environment. Jasmine – I hope they don't put that on the show .. oh wait I cried .. they probably did. (They're talking about this moment and the aftermath.)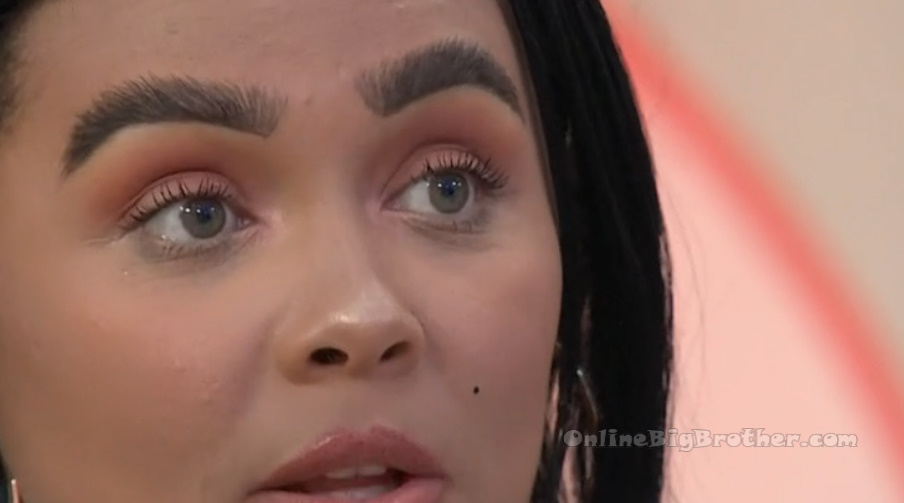 5:53pm – 5:38pm Jasmine digs into the sherbet and adds sprinkles. Monte joins them in the kitchen. Taylor joins them. They each go around saying things they like from different categories.

5:58pm Big Brother told the house guests to check the storage room. When they head in, they find margarita mix without tequila, streamers, party accessories and tacos/chips/chiros. Michael – we have beers in the fridge and I have ciders upstairs… are we getting drunk to night?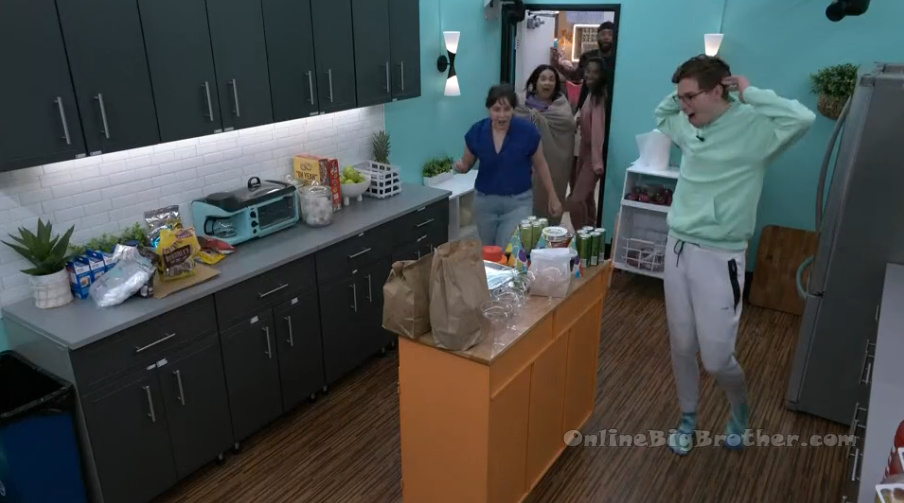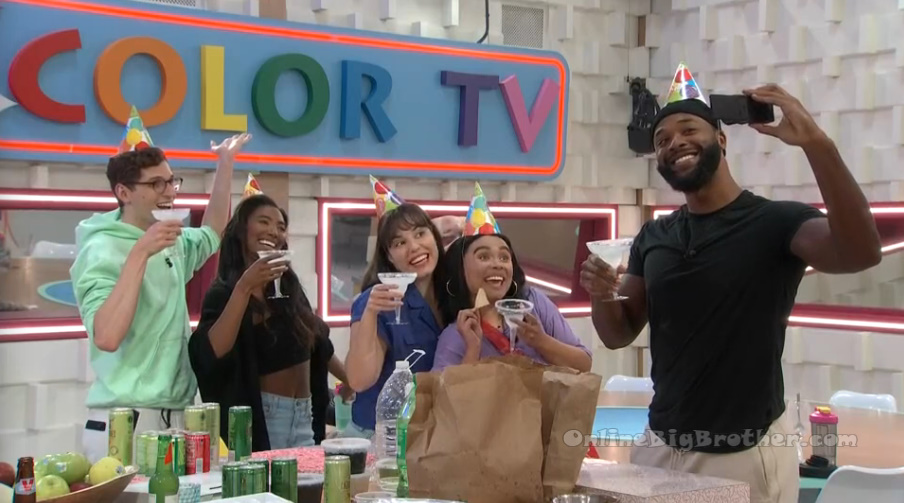 6:18pm – 7:03pm Michael – Cheers to being VIP for the week! Brittany – I've had better guac. Taylor – oh damn! Are we the most ungrateful cast ever? Brittany – I meant if you've never had guac before and this is your barometer. They sit down at the table and eat/ drink.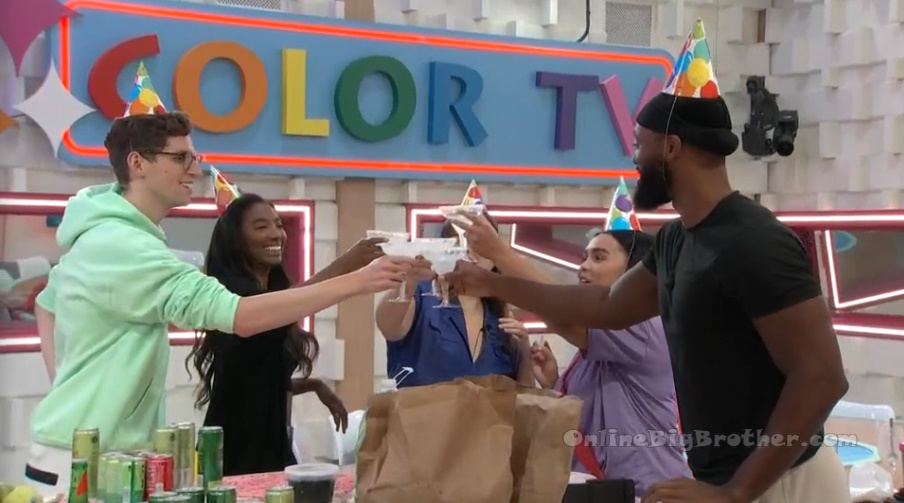 8:15pm Kitchen – Monte, Brittany, Michael and Jasmine.
Taylor – what if its the veto meeting and eviction? Jasmine – on a Sunday? On a Monday!? Taylor – because we did noms and veto on one day. Monte – but if its an eviction, wouldn't it be live? Taylor – does an eviction have to be live? Michael – I don't think it has to be but then they would have to keep the feeds down until the next episode. Jasmine – and that would be a lot of days of just nothing and why would they make a twist just to end it super early? Taylor – and it sounds like this twist is just getting started.
8:23pm Monte, Jasmine, Michael and Taylor decide to take a HG photo with a sleeping Brittany. When they take the photo the noise of the camera wakes up Brittany.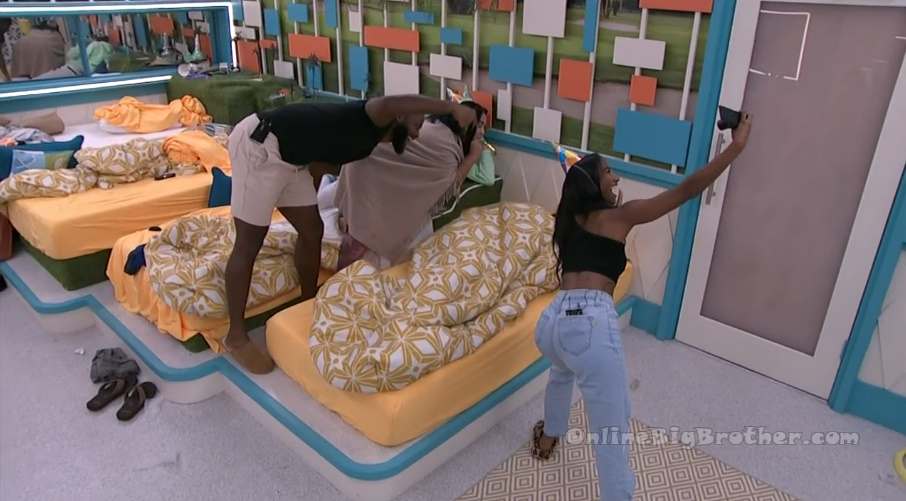 9:13pm – 9:25pm Kitchen – Taylor sitting on the stairs looking at the memory wall.
Taylor – I need to win another HOH and basically every veto from here on out. Its all about jury management.
Meanwhile in the backyard – We haven't seen the house guests in the backyard for a long time but you can definitely hear loud rave music playing back there. They're definitely getting the "Dyre" or Fyre fest experience. I'm betting the music is going to go all night to keep them up.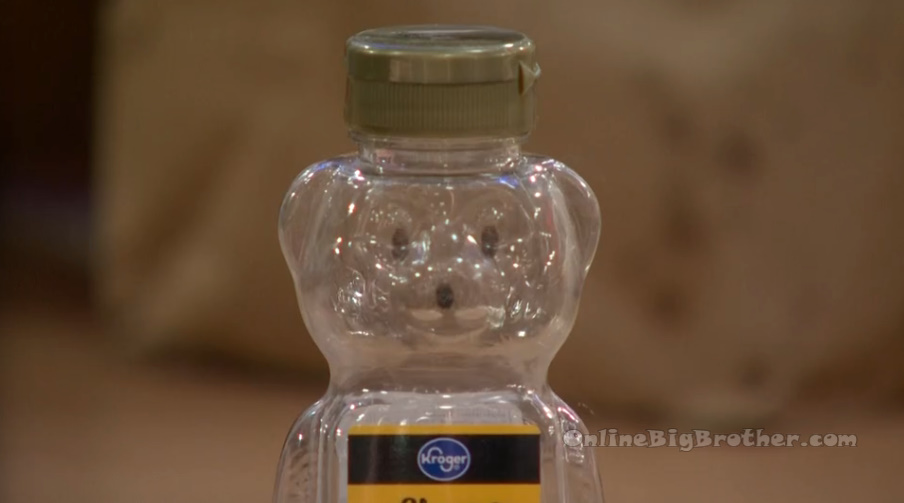 9:55pm Bathroom – Taylor talking to the camera.
Taylor – I want to send a special message to Kyle's mom and his grandma Pat. You have raised a phenomenal, phenomenal man. And I never felt closer to him than I did at the beginning of last week.. my week as HOH. And unfortunately circumstances brought us further a part at the end of last week and going into this week our games are starting to diverge and I was really hoping they would converge. So this is somewhat of an apology. I will always be a fan and friend of Kyle and I hope you both can forgive me and understand that I have to play a game that is going to benefit me now and Kyle is going to be really hard to beat because the boy competes and he wins! So you will likely see Kyle's name in my mouth a lot more than I ever intended but if I want to go far in this game I have to protect myself and play my own game. I am always rooting for Kyle just have to play harder for myself now. Yeah, that's a bummer. That one is a bummer.
10:30pm – 11:08pm Quad cam of Taylor sleeping in the bathroom. She then wakes up and gets ready for bed. Brittany wakes up and changes / gets ready for bed.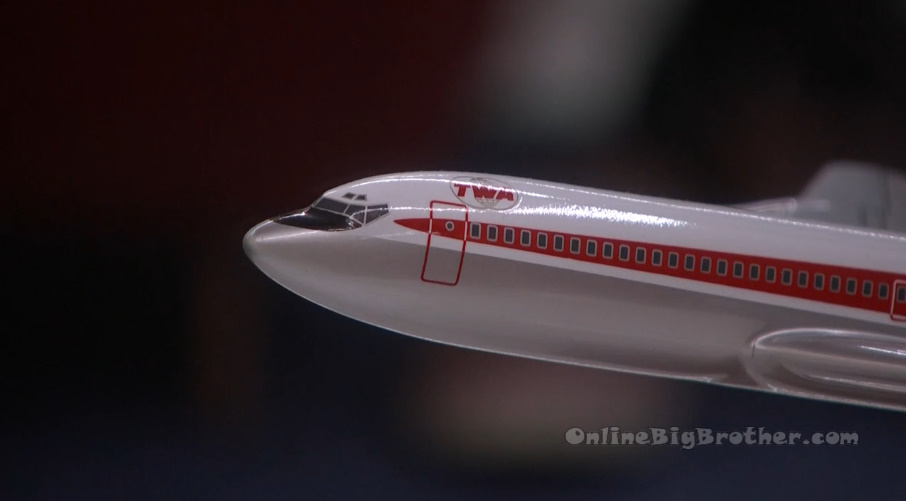 11:44pm All the house guests are now sleeping. Quad cam on Monte sleeping..
Show your support 🙂 Without your support, this site and these spoilers wouldn't be possible.
Please consider a donation to keep the madness going.
Thank you to those that have already contributed! We really appreciate it!