Quick Big Brother Spoilers
Head of Household:  Turner
Nominees: Taylor and Brittany Kyle
POV Players: Turner, Taylor, Brittany, Alyssa, Monte, Michael
POV Winner: Michael
Veto Ceremony: Michael used the veto on Brittany and Turner put Kyle up as the replacement.
Havenots: 
Lock your ranks in before midnight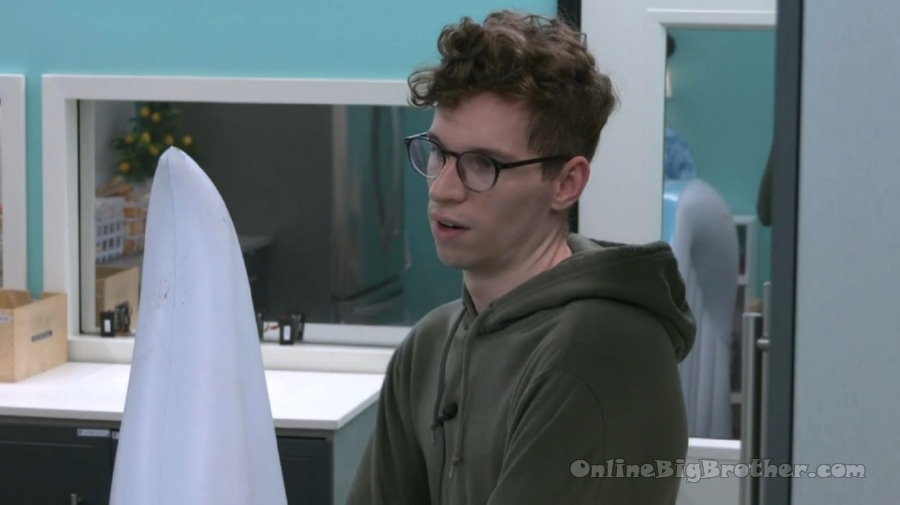 8:51 am Michael and Brittany
Michael – I plan on using it on you
Brittany says people were making the comment that it would be better if he used the veto on Taylor.
Michael – nobody talked to me about that last night. We'll see what happens today.
Britt – I would appreciate it. The house is mad at Kyle but they are also not happy with me and the timing and how things shaped up too. It shouldn't make any difference but… I could see people wanting to hurt you and get rid of me.
Michael – Terrance made the comment that he lumps us in with what Kyle Did (HA)
Feeds flip to Sweet T working out.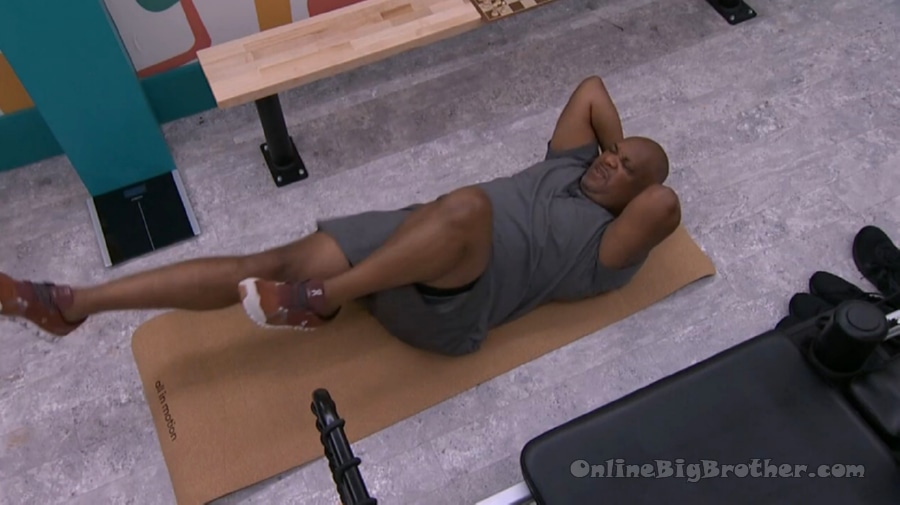 When we're back..
Brittany – I can't lie to Alyssa anymore. I need to know how far do I plan on trying to ride with her so I don't make promises I can't keep. Are we still working with Monte? Does he not want to work with us anymore? If So am I able to get closer with Alyssa. Terrance, I think for both of us is a lost cause. I still want to apologize to him.
Michael – I want to have a one on one conversation with him today
Brittany – I want to lay low for a few days and get back to normal and give people time.
They agree to spend some time laying low and figure out what to say.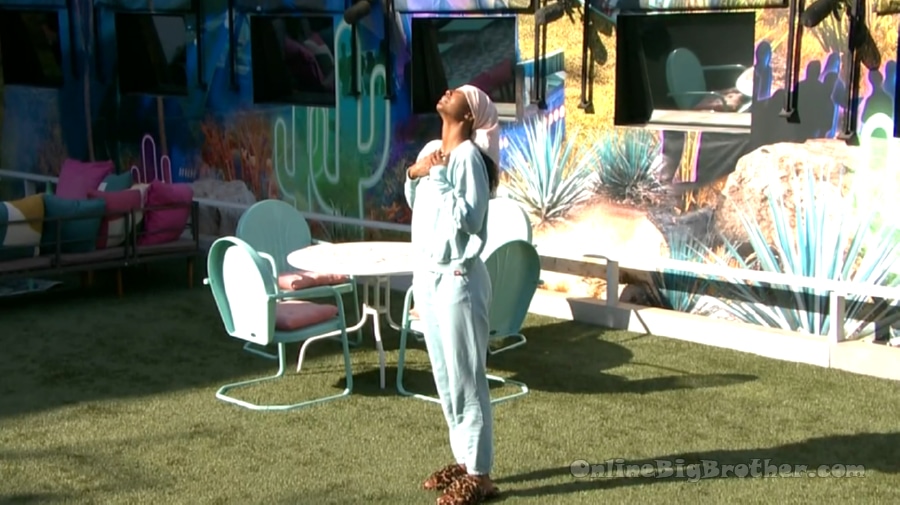 9:01 am Backyard open.
"I'm a human being I get fresh air and sunlight. 13 days without sunlight.. day 14 I get sun"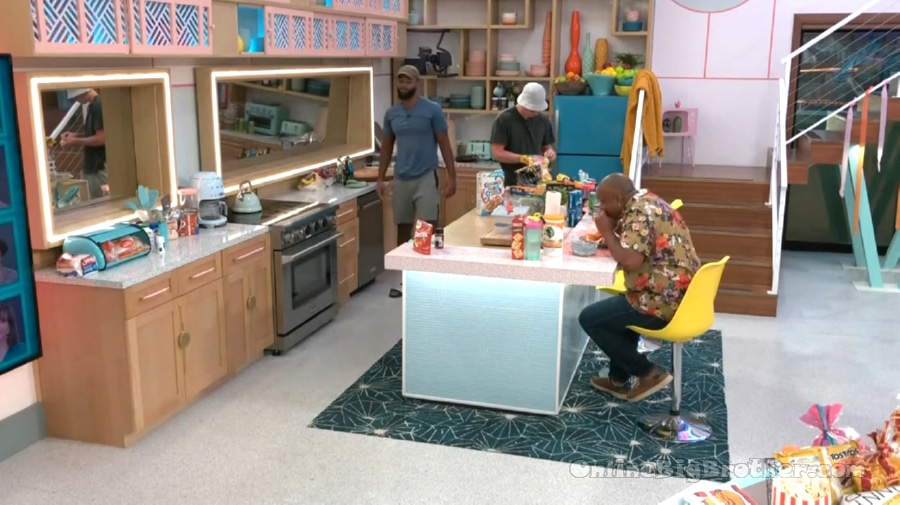 9:28 am Kyle, Monte and Terrance
Kyle walks into the kitchen "What's up guys"
Monte – good morning
Terrance – good morning
Kyle- Good morning good morning .. You work out already
Terrance – yeah
Monte – damn
They have a laugh about Terrance working out so early.
Monte – I'm going to try and get something in.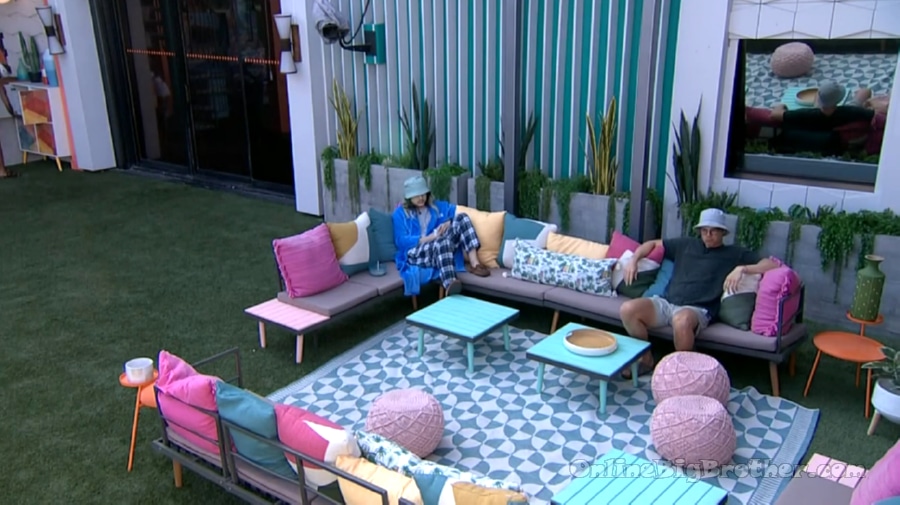 9:32 am Kyle and Turner
Silence.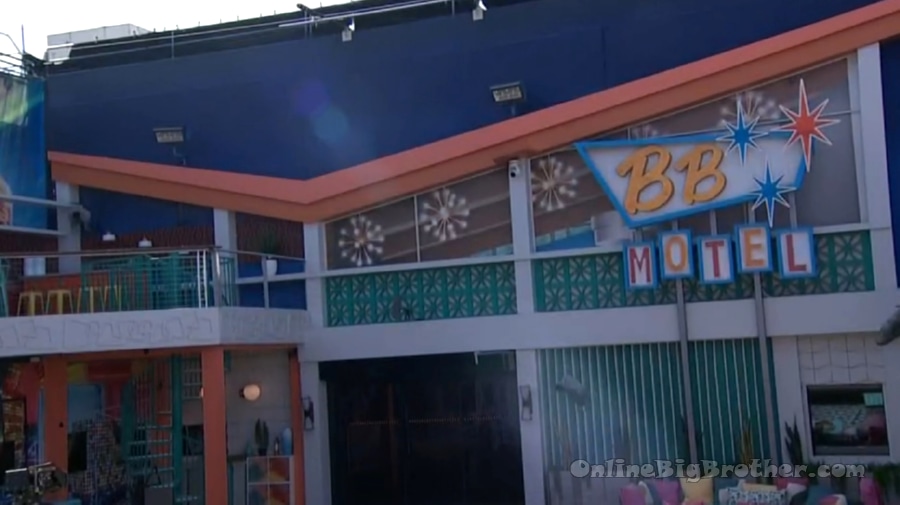 9:45 am unique shot of the backyard.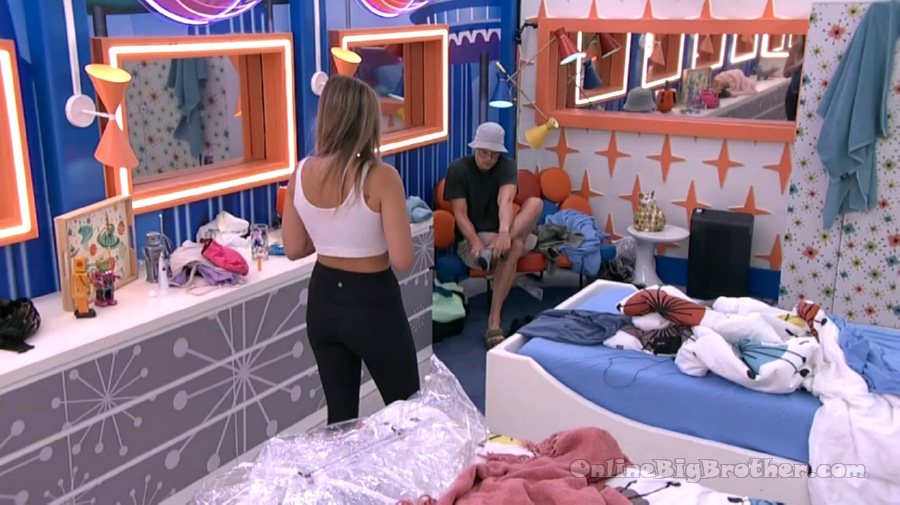 9:47 am Kyle and Alyssa
Kyle plans to work out. Chit chat…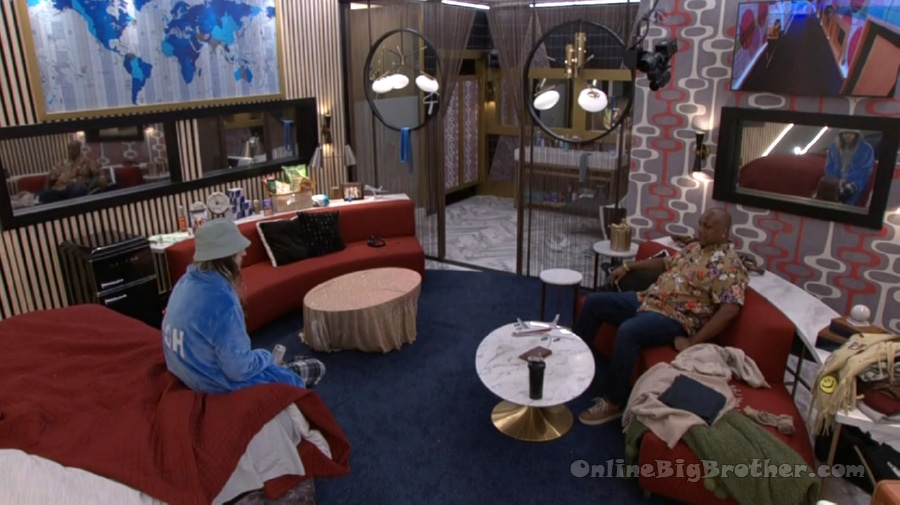 9:47 am Turner and Terrance
Turner – my head is pretty screwed on tight right now. I have a clear objective for the week which is put up Kyle and the house get to do what it does
Terrance – how do you feel about moving forward?
Turner – yesterday my game was outed and I felt like the only one.
Terrance – I know I f**8ed you I f***ed up a lot of things.
Turner – Kyle talking and throwing out a final 2 I was like how is that relevant to anything we're talking about?
Terrance – Bro I still got you 1000 percent I still rock with you.
Feeds flip to Kyle working out.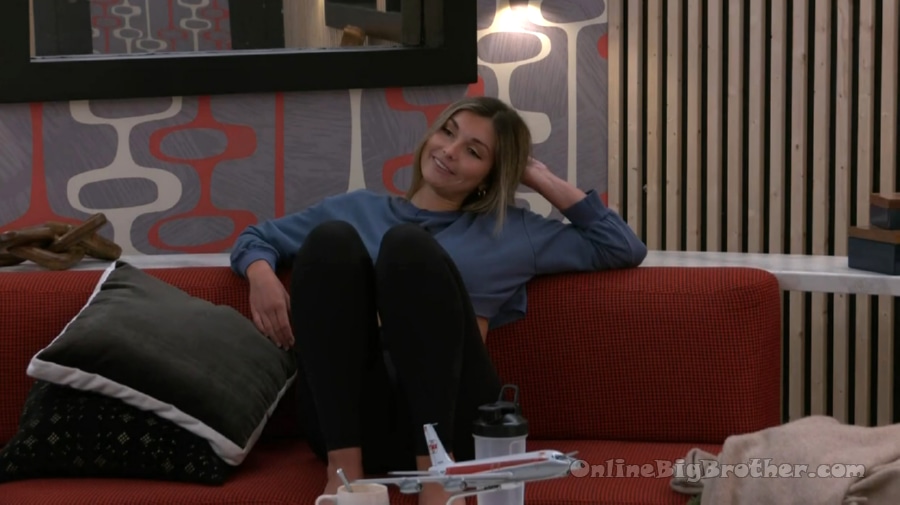 10:38 am Alyssa and Turner HOH
Alyssa – what's your move?
Turner – wash my pants
Alyssa- there is a line for laundry
Alyssa – I don't know what to do in this house or who to hang out with so I came here.
Turner says he had a late DR and then he stayed up until 4.
Turner called into the Diary room.
11:15 am Feeds go to pound. Veto Ceremony happening. Kyle will be put up. The target is unknown but likely Kyle.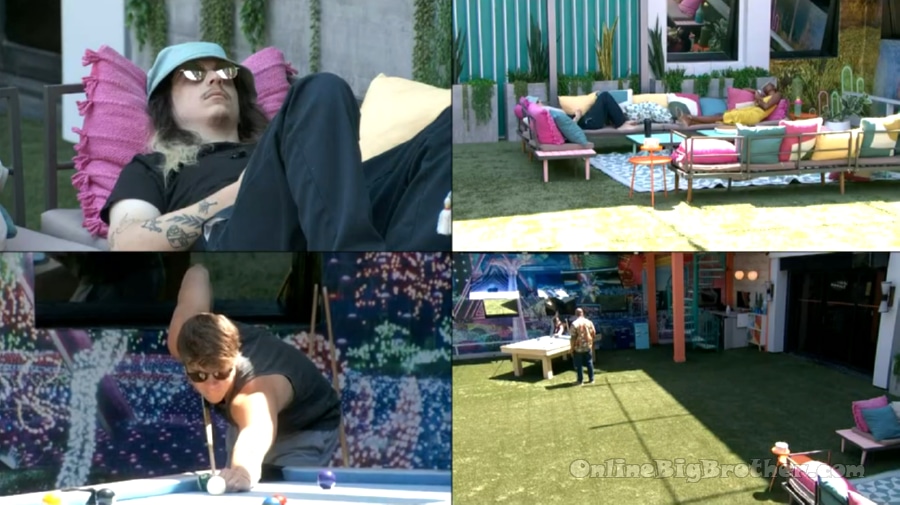 12:11 am Feeds return. Veto was used on Brittany. Kyle is nominated.
Without reader support this site and these spoilers wouldn't be possible.
Please consider a donation to keep the madness going.
Any amount is greatly appreciated!