Get ready Big Brother fans because we're that much closer to the premiere of Big Brother 19 which airs on Wednesday, June 28th.
Meet the season 19 house guests for the very first time on Monday, June 19 at 11am EST / 8am PST. Big Brother alumni and fan favorite Jeff Schroeder will be interviewing the cast exclusively on the BB Live Feeds. If you would like to get the first sneak peek of the cast, then sign up for live feeds now to take advantage of this exclusive content.
Then on Wednesday, June 21st, host Julie Chen will be giving us a tour of the newly redesigned house with executive producers Allison Grodner and Rich Meehan.
Big Brother 19 schedule:
Monday, June 19 – Cast reveal with Jeff Schroeder at 8am PST
Wednesday, June 21 – House Tour with Julie Chen
Wednesday, June 28 – 8pm – Two-hour premiere
Thursday, June 29 – 9pm – One-hour episode
Thursday, June 29 – LIVE FEEDS launch at 10pm PT
Sunday, July 2 – 8pm – One-hour episode
The Hollywood Reporter caught up with 12 former big brother alumni to get their answers on what viewers might see for the show's 19th season. Below are a few of their responses to some interesting questions:
In Big Brother: Over the Top, America had quite the influence over the game. Julie Chen said she'd like to see the involvement America had brought into the broadcast version. Do you agree with her?
Roy: Julie Chen is my queen and princess, but I have to disagree. I really like to see the game be organic. Having America's influence really shaped the way we played. It wasn't Big Brother. I like the pureness of America not affecting the game. Obviously coming from me, everyone is going to be like, "OK, Bitter Betty!"
What have you heard so far about season 19?
Middleton: I leave for sequester tomorrow.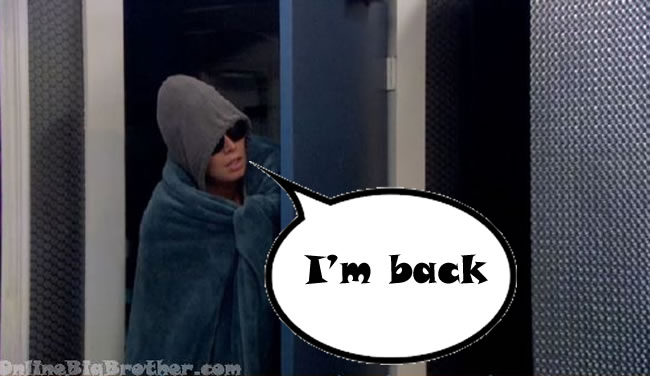 Do you think the following season, Big Brother 20, will be an all-stars season? Would you come back and who would you want to play with?
Rance: Season 16 is the best season that has ever hit that network. Every single person knows it. No season can even come close to season 16. If season 20 was all-stars and they asked me back, I would respectfully decline. I can't put myself through that again. They would have to bring Frankie back eventually. He's a beast and has the best social game in the world.
For the full article: click here