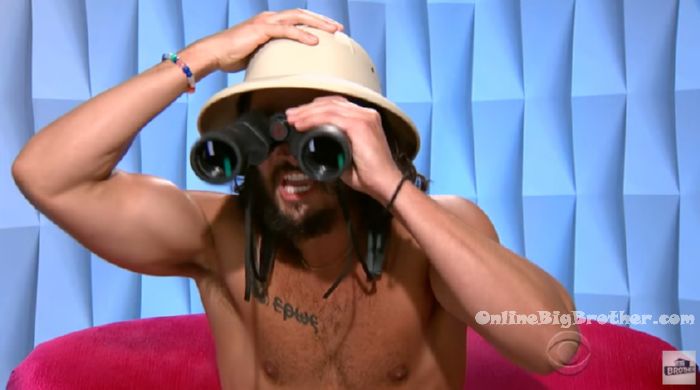 The Big Brother 19 premiere is fast approaching with only 3 weeks to go until the 2 hour premiere episode airs on Wednesday, June 28th. We likely won't learn the identities of the big brother 19 house guests until about a week before the premiere. There are always tons of rumors floating around the internet but don't get too caught up in them as they're rarely ever true. Fan favorite Jeff Schroeder will be back this season doing the cast interviews, however there won't be any pre-season alumni cast interviews. There was no explanation as to why. We're not sure if its because of budget cuts or because this season could be the second all stars season. Who knows?!
What type of cast are you hoping for this season? An ALL-Stars season? A Newbies season? A mix of both? If it is the second All-Stars season it will have been 11 years since they did Big Brother 7 back in 2006. What big brother alumni would you like to see return / who do you not want to see return?
Big Brother 19 schedule:
Wednesday, June 28 – 8pm – Two-hour premiere
Thursday, June 29 – 9pm – One-hour episode
Thursday, June 29 – LIVE FEEDS launch at 10pm PT
Sunday, July 2 – 8pm – One-hour episode
Sign up for CBS All Access and watch over 8500 episodes for ONLY $5.99! Or get the commercial free option for $9.99/month! Try it FREE for 7 days!
"This summer you want DIVAS? We got divas!
You want DRAMA? We got drama!
You want SEXY?, FUNNY?, CRAZY? WEIRD?! AWESOME?!
WE GOT THAT! AND Julie Chen!
Zach "What's better?! Nothing!"
Big Brother returns CBS Wednesday, June 28th!"
#NewProfilePic ?? #BB19 starts 3 weeks from today !! Mark your calendars for June 28 !! @CBSBigBrother pic.twitter.com/o8Tj5s7lb1

— Julie Chen (@JulieChen) June 7, 2017