11:20pm – 11:30pm Backyard –
Paulie says even when Da left the house she pulled Vic close and told him he better win HOH because they're going after you in a double evic… Like who the hell does that?! Meech says yeah.. Big Brother blocks the feeds. Michelle says I am starting to like her (Bridgette). Hell has frozen over. Paulie says maybe I will get picked to play in the veto .. but I don't want to be put in the position to choose between you or Z. Meech says I wouldn't want you to choose either. Paulie says it would just be a tough call because I don't know what his intentions are for the week. I think she is staying calm and I think you should too.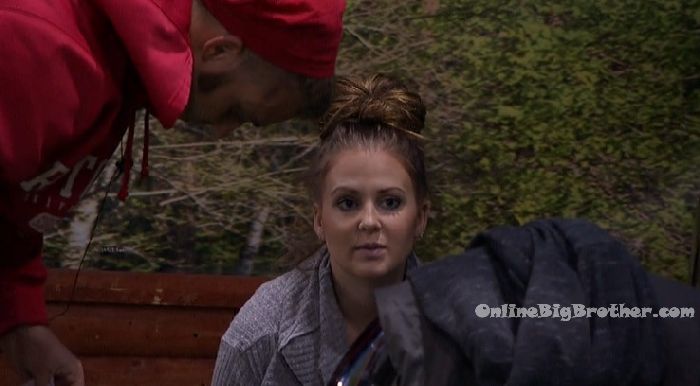 HOH room – Vic tells Corey about his conversation with Big Meech. If anything it made good tv. Corey says and then the beads when she didn't catch them and they fell on the floor.. I almost lost it!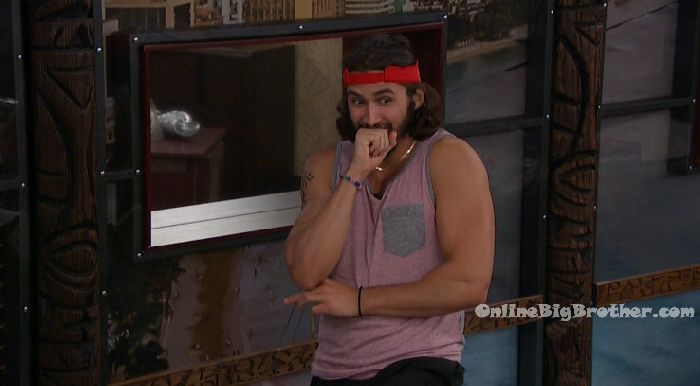 11:35pm – 12pm London bedroom – Paulie says I was trying to think about .. like how are we going to convince one over the other. I know Paul and Vic are dead set on wanting Z gone. Paul put that in Vic's head. If next week is a double evic .. we have literally no time to smooth it over. Z joins them. We just trying to figure out if Bridgette should go first. Z says she's been pushed back. I know she's injured but .. Paulie says I think we can convince Vic to put up Bridgette as the replacement. Z leaves. Paulie says you can eliminate two votes so we can make it happen. James says if I strategically make two votes disappear .. they better be leaving. James says I have to use it. Paulie says in order to not raise suspicion to Paul and Vic you should use it on the girls like Bridgette and Natalie. James says I'm already on Bridgette's sh*t list. Paulie says then Nicole and Natalie. I personally do not want Michelle hanging around too long. Z has made it clear she is going after exec (Vic) and Paul.
11:45pm – 12am HOH room – Nicole says its really important that Paul and Vic think that Z is the target until after everything is set. If the start to think we're going to change the target they'll pull someone down. Paul reminds me of Frankie.. more and more. Corey agrees but says except he's not that good at comps. Nicole says its a good day .. that I'm not on the block. They head back down to the kitchen.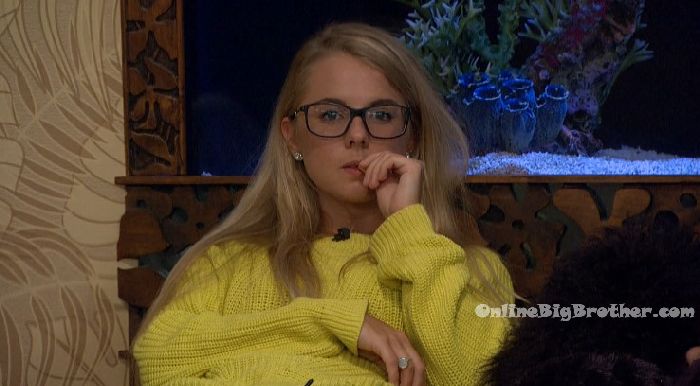 The NEXT America's Care Package
"SUPER SAFETY"
WEEK 3 – August 7th to August 12th
The good news is the holder of this care package will be safe for the week. The bad news is the house guest must also wear a "Super Safety" costume all week long.
[polldaddy poll=9491180]
Share it YO!!
Tweet