POV Holder:
Next POV
March 16th
POV Used
POV Ceremony
March 18th
HOH Winner:
EMMETT
Next HOH:
March 21th
Original Nominations:
Current Nominations:
Last Evicted Houseguest
Aneal
Have Nots
Alec, Topaz, Aneal, Jillian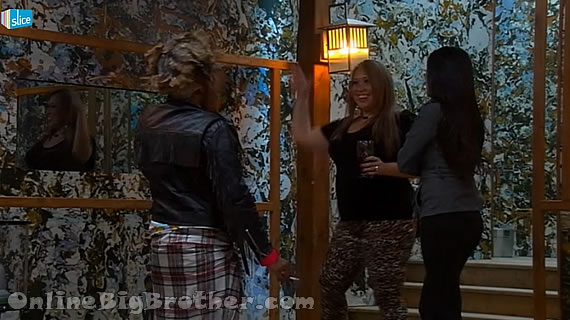 12:18AM Hot Tub Room Gary, Talla and Suzette
Suzette is super happy, she's bouncing around acting bubbly. Her and Gary are taking Canada's vote as an indication that everyone loves them.
Suzette says she was prepared to leave with a clear conscious, "I didn't have anything against anybody" Gary: "Canada Loves us"
Suzette mentions that Peter really freaked out after the show he was saying "I can't believe this.. it's bullshit.. it's the most ridiculous thing I've ever heard. Suzette adds that she was right beside him when Peter went on the rant.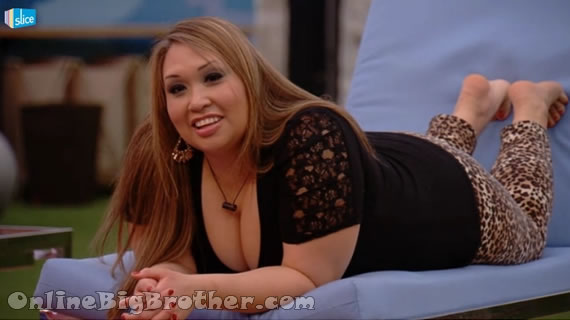 12:30AM Backyard collection of houseguests Suzette is happy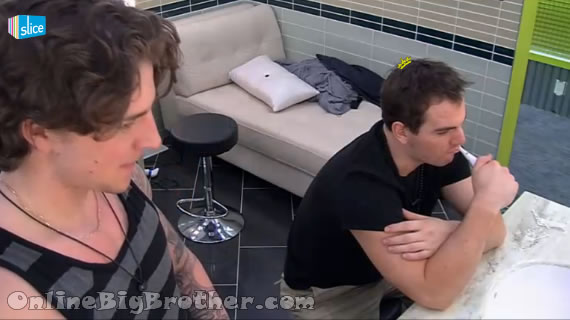 12:32AM Bathroom Tom and Emmett
Emmett comes in says Tom looks depressed, They both chuckle.
Tom wonders what his family was thinking when he had to make that decision, "With Suzette getting off.. My family was probably like F*CK F*CK.. they know obviously they watch"
Emmett: "maybe they never showed what she said about you.. maybe they bleeped it out"
Tom: "F*ck what a sh!tty decision.. they knew I was going after her"
Tom warns him that suzette is going to be coming after them again. Emmett proposes they talk to her a bit. Tom doesn't think that will help things. Emmett: "She won't have the balls to try it again"
Tom: "Look at who she's talking to, Liza, Talla, Gary.. who do they have.. gotta protect Alec, Topaz, Peter, you Jillian and me.. Thats the house "
Tom: "do we want suzette and gary in the Jury house.. lets not forget this shit"
Emmett: "We ain't going to the Jury house"
(Prior to this conversation Tom was talking to Andrew in the bedroom. He said that in teh next couple days Emmett is going to call a meeting. He thinks Suzette and Gary are going to end up going up right now it seems like the best plan #Powershift)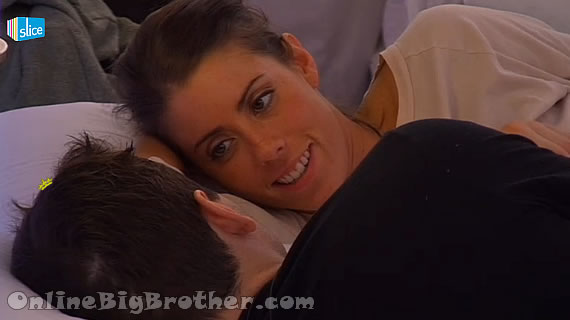 12:45AM Tom and Liza
Tom tells her that he knew Andrew was a bigger target than Aneal but he made a promise to Andrew and his heart told him not to do it. Tom noticed that during the HOH comp Andrew become very happy once Emmett won.
Tom: "Canada is a big giant D1ck.. does Canada hate me.. I don't know"
Tom and Liza are trying to figure out how they are portraying Him and Suzette.
Liza: "She's heavy, a mom, just had a baby, Older, Native community.. the only person liked less is AJ"
Tom cannot understand what just happened he says that it really sucks.
Tom: "She called me a redneck she called me a racist Homophob .. she called all the girls sl*ts said all they were doing is s*cking d!ck"
Tom is confused that Canada would keep her in the house after saying all those things, He's convinced Canada doesn't like him. Tom says if another Powershift happens he's walking out of the game.
Liza: "Doesn't matter it'll all come out in the end" Tom and Liza both mention that all that is coming out of Suzette's mouth is how much Canada likes her.
Talla joins them they start talking about what Emmett's play will be. Tom says there are 2 people still in the house they need to get out. He hints that Suzette will be backdoored. Talla brings up the 9 Alliance.. Tom tells her the 9 Alliance is no more they have no idea what will happen next for all they know it's Canada's vote every week.
Talla tells them to not be so down they still can get their 6 to the end. Tom: "Whose the final 6" Talla says Jillian, Emmett, Liza, Tom, Herself and ? She asks them who the guy should be. Liza says Peter over Alec. Liza says that Andrew is going to self destruct. Tom and Liza start complaining that the rest of the house is a bunch of puppets. They say that Topaz and Jillian do whatever there guy does. Tom: "Words don't mean sh!t in the case of a twist.. you hold on for dear life don't make a deal" (Next endurance comp)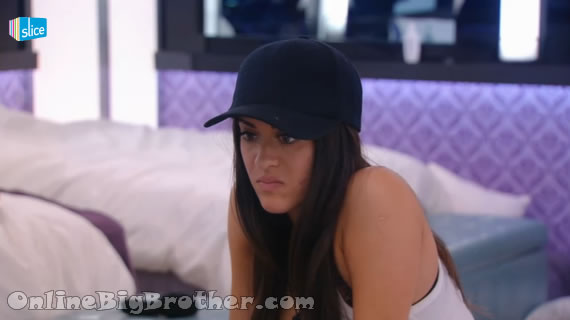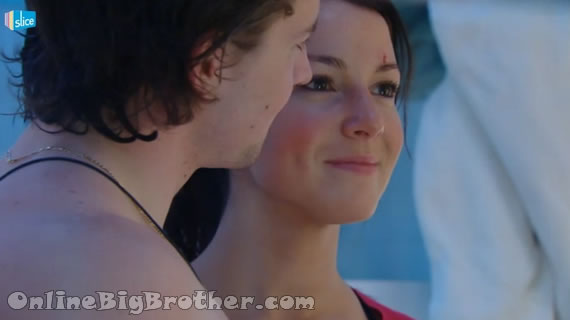 12:45AM HOH Showmancing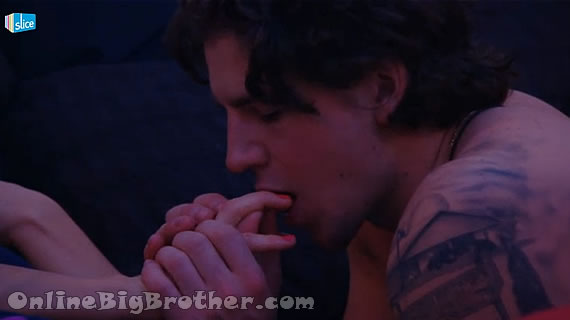 1:47AM Emmett and Jillian
Jillian has gotten to the point where she would rather be a good person in the game and not win than be a bad person and win. Emmett: "Ohh it's hot in here" Jillian: 'I'm fine.. " They start to kiss. She tells him to watch out for her forehead. Emmett gives her advice in how to treat her forehead wound she needs to "Keep it Moist and not let it scab over". Jillian says she needs to get some sleep for the Have Nots competition tomorrow.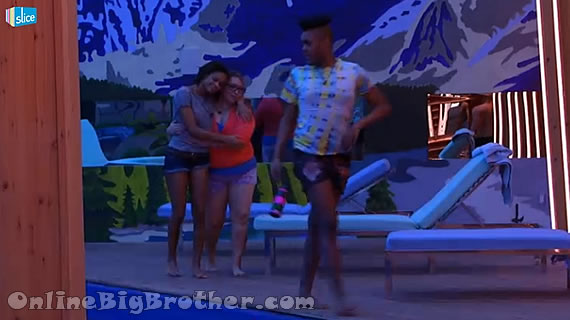 1:55AM Bathroom Alec, Jillian, Topaz and Gary
Topaz saying she could have pushed it harder. She pointed out that during the HOH competition Andrew, Jillian, LIza and Talla were trying really hard. She mentioned that Andrew was sweating like crazy. Gary kept up with them but he admits he could have done better, "I didn't push that hard and I was THAT close.. imagine that if i pushed". Topaz: "Talla was going crazy.. same with Liza" Alec and Jilling enter the room. Gary sounds like he was unclear about the rules of the Head of House hold. Jillian: "They Were't very clear about the rules in the beginning" Topaz and Alec agree
2:23AM Sleeping
Share it YO!!
Tweet