Quick Big Brother Spoilers
Brochella HOH (Inside the House):  Michael
TEAM BroChella:  Brittany, Jasmine, Monte and Taylor.
Nominees: Jasmine and Monte
Dyre Fest HOH (Backyard):  Terrance
TEAM Dyre Fest: Alyssa, Joseph, Kyle and Turner
Nominees: Joe and Turner
POV Players:
POV Winner:
Veto Ceremony:
Havenots: 
Lock your ranks in before midnight
2:28 pm Feeds return. BroChella nominees are Monte and Jasmine. Dyre Fest nominations haven't happened yet.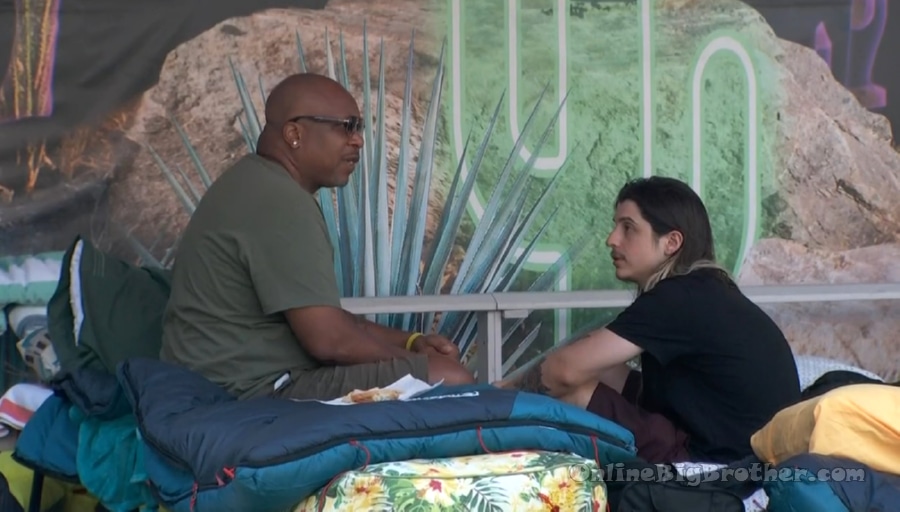 2:31 pm Terrance and Turner
Turner – even if he did say that it would be fine if it was game talk
Terrance – no it was .. I hate when people misconstrue shit.
Turner – don't tell him I told you
Terrance – the whole game with him flipping his vote against Indy all of that something just doesn't sound right. something sounds fishy. It's bullshit someone is giving lip service.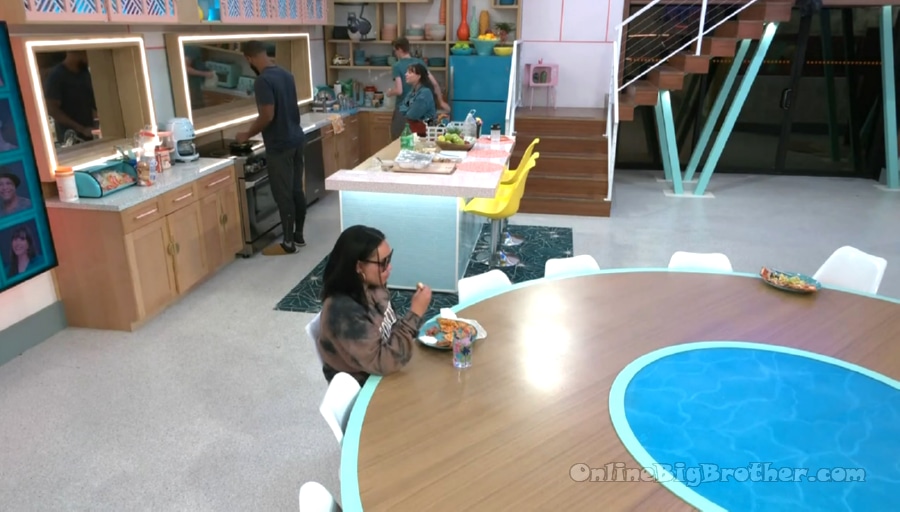 Jasmine is on the block and has to feed herself all on her Birthday month. The cruelty of the Big Brother Game on Full display.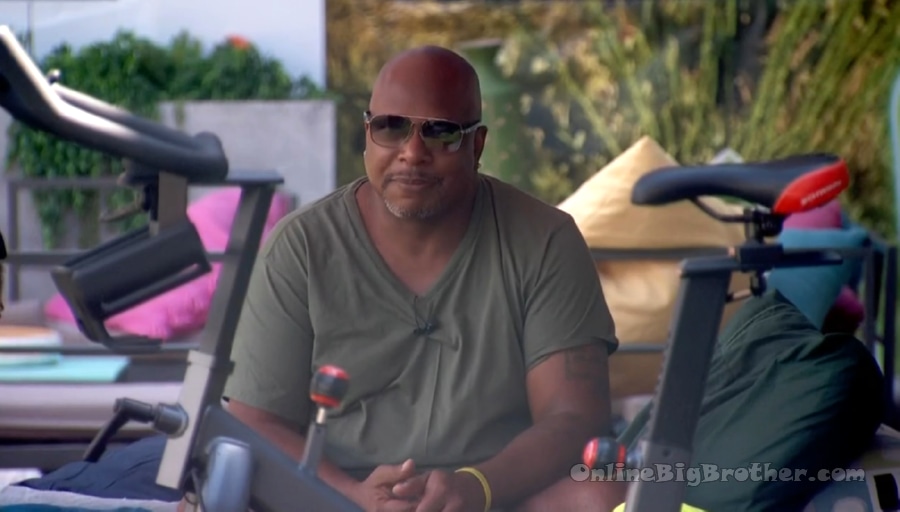 2:35 pm Kyle, Terrance and Alyssa
Terrance about Joe and Turner "they're panicking"
Terrance – I wonder if they did theirs and now we are about to do ours
Kyle – Probably
Terrance – I wonder how ours is going to be
Kyl e- they might let us inside..
Terrance – no we'll do it near the Chinese checkers.. up there.
Terrance – They are panicking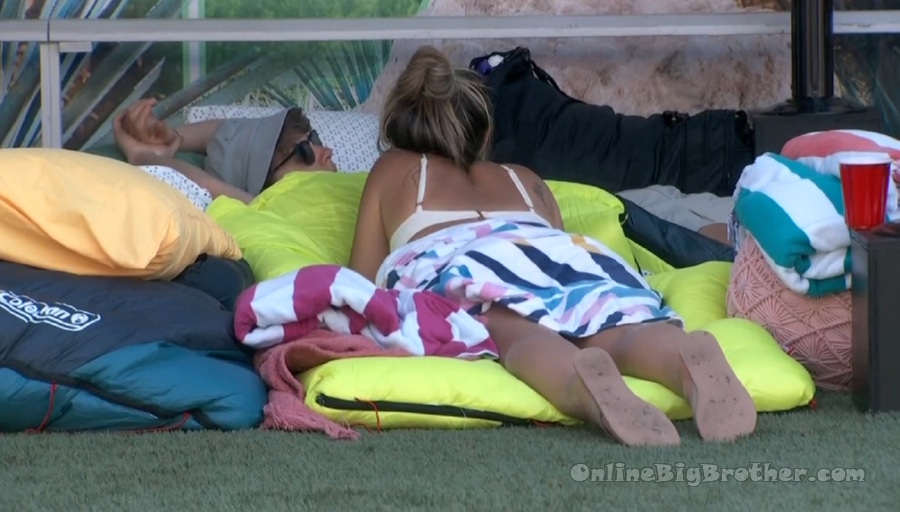 3:10 pm Alyssa and Kyle (Hard to hear)
Kyle – What do you think he's going to do?
Alyss a- put them
Kyle – it's working
Alyssa- what you said to me…
Kyle- how do you feel about that?
(can't hear reply)
Kyle – I hope Micheal takes out Monte so bad. I don't think he will
Alyssa – I don't think he will either
Kyle – I'm sorry I didn't fill you in earlier they were already sketched about me hanging out with you I didn't know what to do
Alyssa – you did what's best
Kyle – Michael is playing too good of a game he's won 6 comps
Kyle – I feel I have a relationship with him but then he picks Taylor and Monte like okay. I'm sure they have a relationship with him too.
Alyssa – I thought you would be there for sure
Kyle – I thought so too. especially that last one. I'm kinda glad thought that he didn't. If MOnte was here it would be a totally different story
Kyle – are you mad at me
Alyssa – no what would I be mad at you
Kyle – I kept so much shit from you for so long. I feel bad
Kyle tells her Joe has been trying to get her out for weeks.
Alyss a- why
Kyle- he knows you are smart and you are a phsycial threat
Kyle adds that once they joined the five swatters he could see how good of a liar Joe was. Everything they told him he ran up to the HO room and 'Layed everything out"
Kyle – what Jasmine was saying what indy was saying…everything
Kyle – he is the best player in the game right now
Kyle – one of us just has to win Veto.
Kyle – I'm worried about the four remaining in there forming a tight alliance. Monte, Brittnay, taylor, Michael .. I think Michael is smart enough to know he can't take Monte and Taylor they are too strong competitors.
Kyle wants to Offer them him, Alyssa and Terrance instead.
Kyle- I can't believe I told Terrance everything my entire game.. it was either I do it or Joe do it and then I'm the target.
Kyle tells her Taylor and Joe were PISSED at him when he didn't use the veto.
Kyle – Joe wanted to keep Indy because she will do whatever he says.. but I won the veto.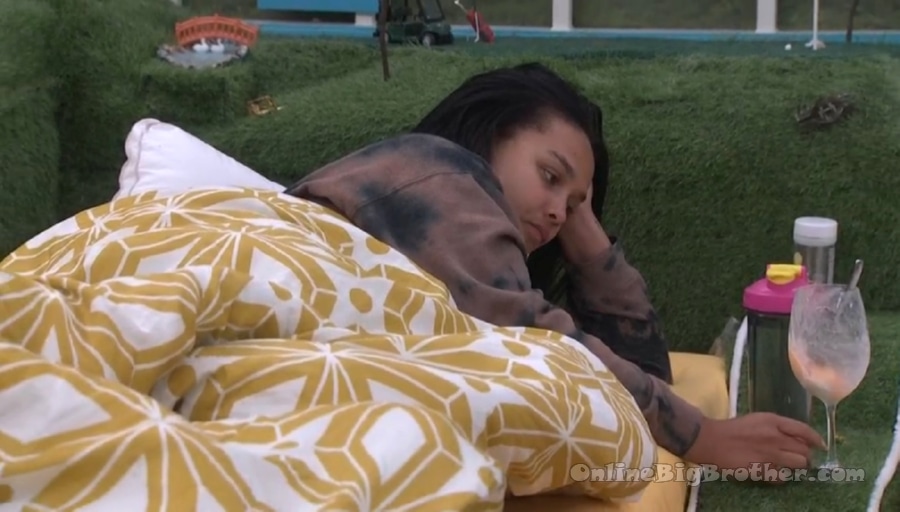 3:12 pm The torture She's still healing from her injury.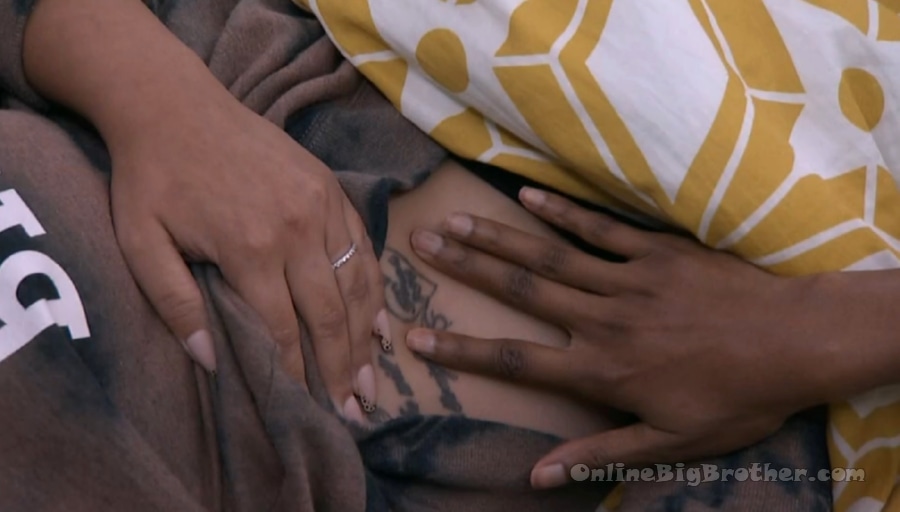 3:17 pm Jasmine shows Taylor her tattoo
Jasmine – what does that say at the bottom?
Taylor – I cannot tell the numbers.. I see a 3 a 5 and a 6 and a 8
jasmine – the first number is a three then there are dots
Taylor – yes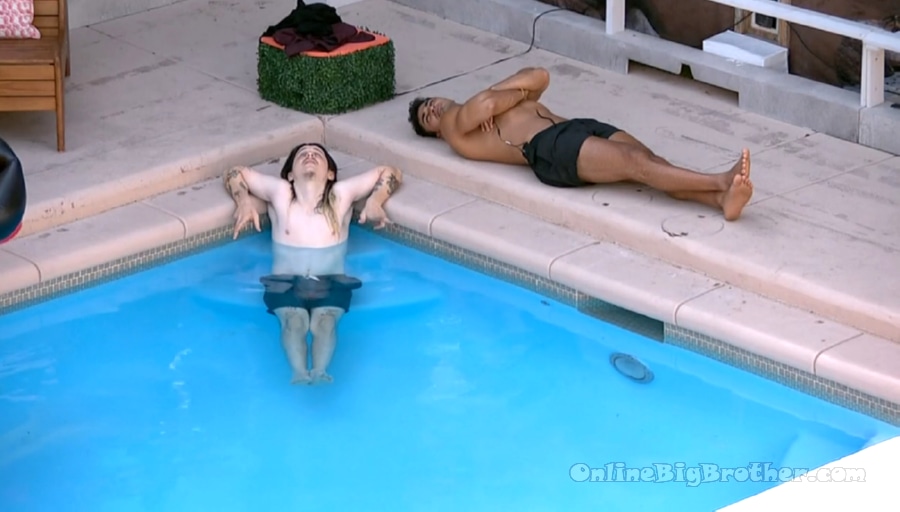 3:22 pm Joe and Turner
waiting for noms
3:30 pm Feeds cut to pound kittens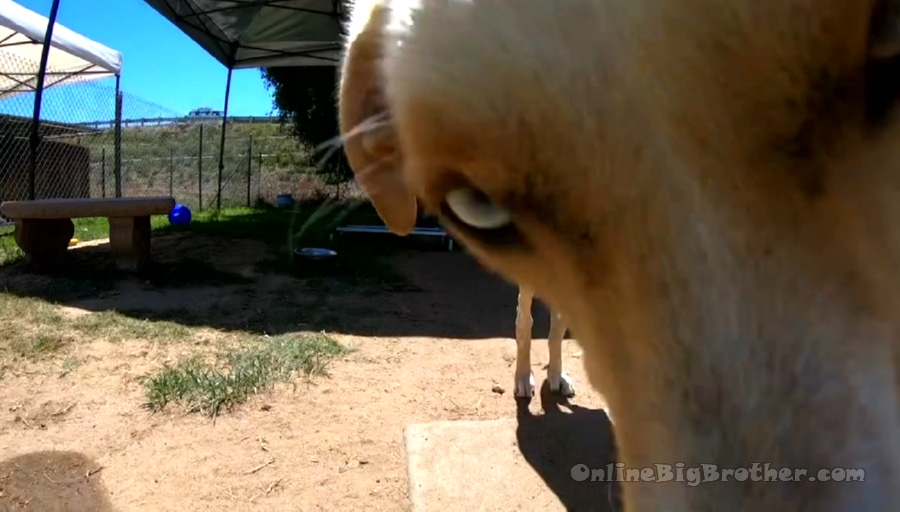 4:07 pm still pound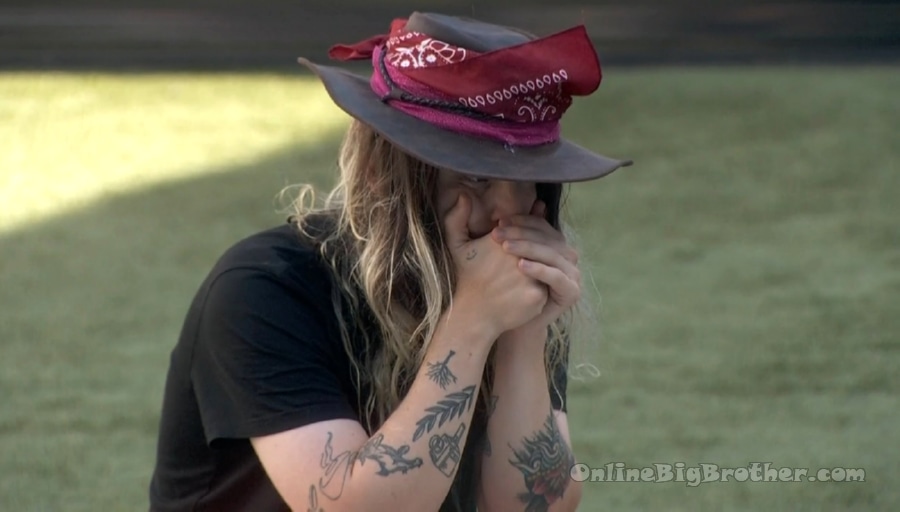 4:18 pm Feeds return. Turner and Joe are on the block.
Silence.
4:30 pm Alyssa helps Terrance out.
Terrance – this is going to be an awkward night.
Alyssa – it'll be a long seven days out here.
As Alyssa scrubs, she asks him which punishment he would have rather had
Terrance thinks he would have "Vibed" with punkaroo better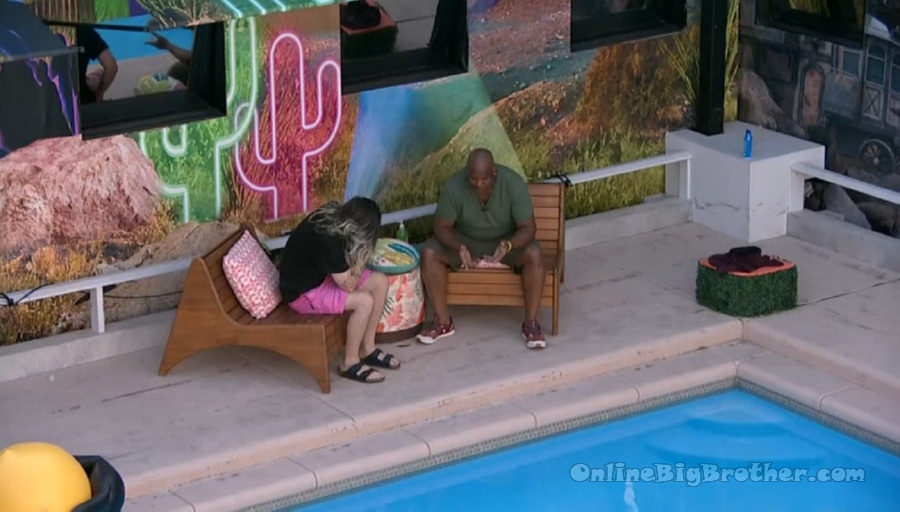 4:41 pm Terrance and Turner
Turner – Bro like..
Terrance – it was just when you came and told me about joe was saying that I said something about you.
Terrance brings up the "OTEV move" and Turner knowing about it. Joe must have told him.
Terrance – When I said the OTEV thing you said FACTS
Turner – I Swear to god bro I think I just said Facts ….
Terrance- OHH OHH I thought you said facts like you knew facts