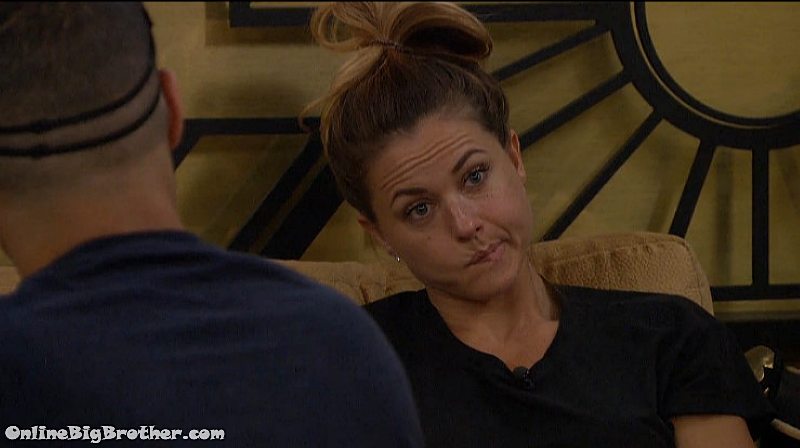 11:59pm HOH Xmas and Josh
I don't Study with Paul.. he doesn't win with anyone
They agree Kevin needs to win it but if he's got no chance….
Josh – should I throw the veto –
Xmas – no we gun for it… If Kevin comes off you put me up… it'll be a 2-0 vote it won't be a split decisions.. you put me up and say I'm one of the weak competitors.
Xmas – just Alex can't anybody else but Alex, Best case scenario is Kevin
X – you have to put me up
J – I don't want to put you guys up
X – we're in a win win situation
J – so I would rather gun for it, Keep noms the same and you guys vote out Alex..
Josh – we're playing a game here..
X – that's the second best scenario
J – it's hard… people saying crazy sh1t left and right
Xmas claims that Josh has had people yell at him "the whole time" (pain pills)
J – that's what hit me.. I'm like everybody is always game .. Xmas deals with Game… Paul deals with Game
J – it instantly becomes a personal thing with me every time somebody addresses me
J – I don't know what i've done
Xmas – they know you're a good heart
Xmas – they looked at me they thought that bitch is bad (bad at being a decent person)
Xmas – they looked at Paul they knew his game from last year
Xmas – they looked at you and saw I want to be friends with you all afterwards and they knew where to hit him
Xmas – you have a big open heart… They see that as a targets.. you should find some piece in it that you have a good heart and they need to attack it (pain pills)
Xmas – they can't get to you any other way
JOsh – let's talk about something else…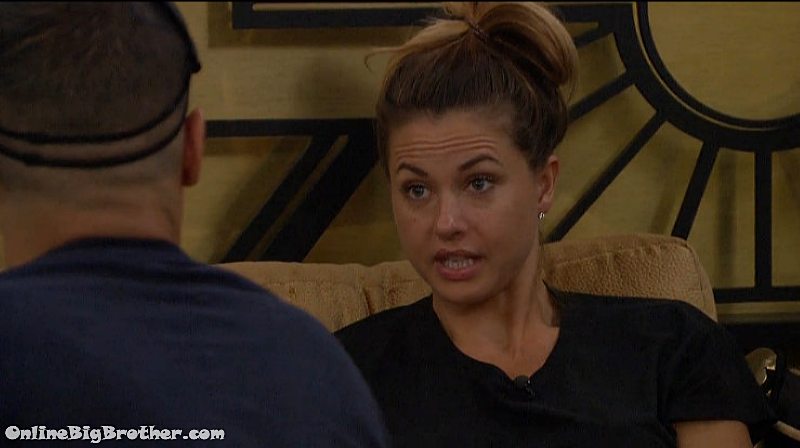 X – we need to do three f*ing things
J – Veto, HOH Veto
X – three competition away
X – tomorrow we have to make sure anybody but Alex wins..
X – then it's 3 against 1 … 2 against 1
J – if you can compete lock it the f* down
X – I promise
J – Alex is going to be gone
X – don't get so confident
X – until we win that Veto she is not gone
J – i'm going to win that HOH tomorrow
X – good, then all we have is one HOH and Veto.. and all we have to do is POKE AT KEVIN
Xmas – Paul's right, that mother f*er will melt down, he won't be able to think straight if that's a mental comp he'll be losing his mind
X – all we have to do is F* him up in the beginning and then we can take it and it doesn't f*ing matter
X – you don't need to compete.. you can just be there talking smack
X – I know we don't like it… it's not easy..
j – i'll do it..
X – how do you think I feel when he's talking about whether or not him or jason would bang me in jury
X – do you think I felt good about that
Josh – who told you that
Xmas – Jason
Xmas says it happened when Jason was "sitting on the f*ing block" with Kevin
X – Kevin said to jason that I was bangable.. and asking about things and how they happen in jury
X – simultaneously when he got crazy I told you he was trying to make me out as a home wrecker (Pain pills)
Josh – what the f* .. Oh my god what's wrong with this guy
J – Kevin is a nut case
Xmas – Kevin is a old man perv That's a misogynist pig and Truly doesn't deserve to be here…
J – no he doesn't
Xmas – He's walking out with no respect, so I hope that freaking money was worth it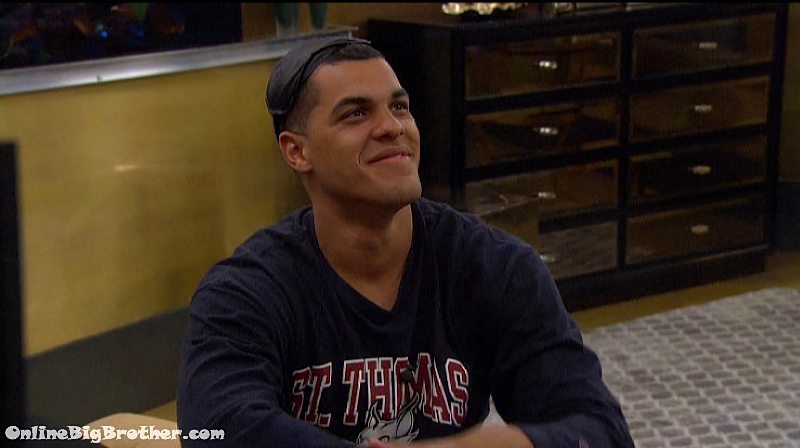 JOsh – whatever happens I'm grateful for god and grateful you guys had my back
Xmas – you've played a respectable game
Xmas goes on to list off all the players in the jury and how Josh played a morally better game than them. Says that Jason and Kevin are talking about banging her in the jury, Elena is playing the s4x card
Xmas – Alex has been the puppet master Playing everybody in the house (this is pain pills)
Xmas – raven and matt really didn't do anything deceitful
Xmas now says that Raven was always wanting to get Josh on the block
Xmas claims that Jason threw his ride or die under the bus by "not believing her"
Xmas goes on and on about how Josh never threw anyone under the bus.. .
X – Matt did nothing.. why the f* did he show the f* up (I fully support X on this)
12:07am Kevin..
Sleepy Kevin #BB19 @DawgsBigBrother pic.twitter.com/lg9Q1uIBum

— OnlineBigBrother.com (@bigbspoilers) September 9, 2017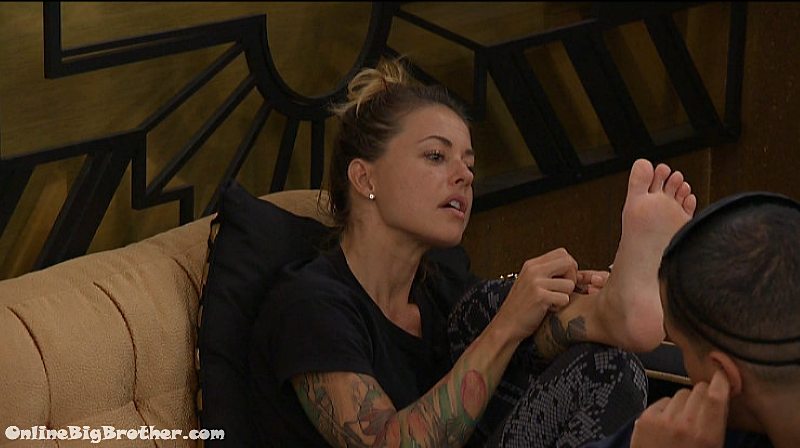 12:30am that f*ing foot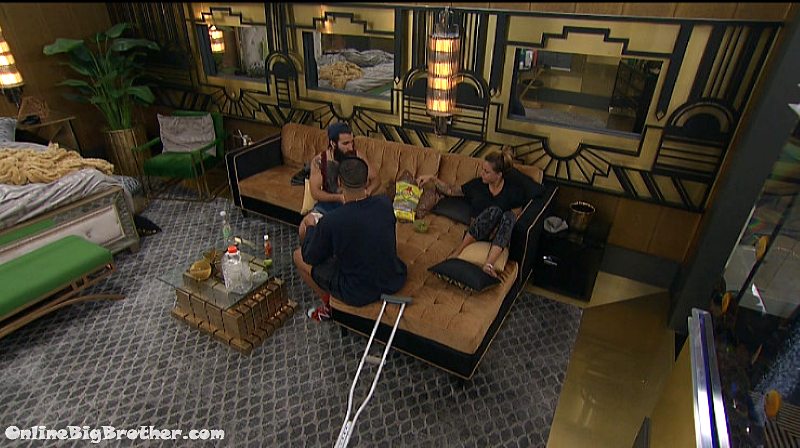 12:41am Paul, Josh and Xmas
Just my least favorite people right now.. gossiping about Matt and Raven ..
Paul must only have 2 more fight before becoming a pro MMA fighter
2 fights away #BB19 @DawgsBigBrother pic.twitter.com/6gl09zewI2

— OnlineBigBrother.com (@bigbspoilers) September 9, 2017
gnome dips #BB19 @DawgsBigBrother pic.twitter.com/DpHdXDnDj8

— OnlineBigBrother.com (@bigbspoilers) September 9, 2017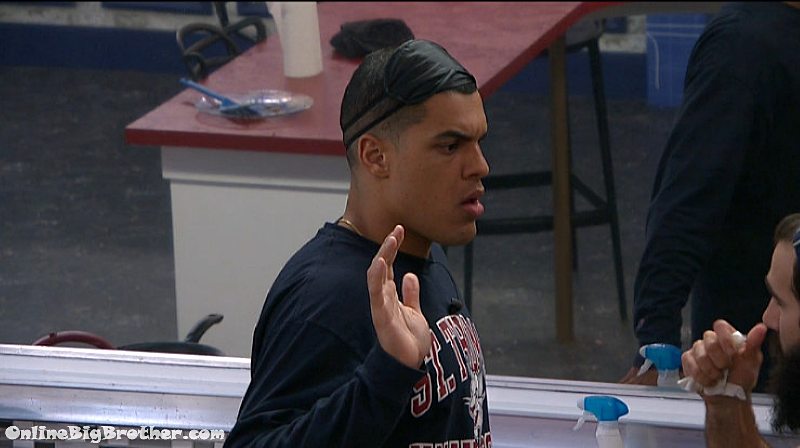 1:02am Paul and Josh kitchen
Paul – did you tell Alex you wanted to get me out
J – no
P – she said that you want to get strong competitors and that you wanna get … if you can't get her out you want to get me out or something..
J – I swear on my…
P – she's just saying that to gas me up
Josh – i'm going to confirm tomorrow
P – you don't have to
J – i'm going to … you don't say shit about me
P – she said you are gunning for a strong competitor and you can't beat her or me so you have to get one of us out
J – I never said anything about you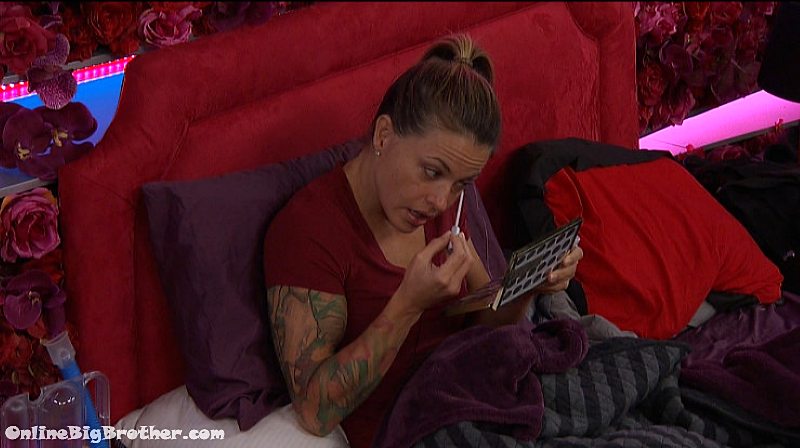 1:45am They're still up it's poison
2am – 10am Sleeping..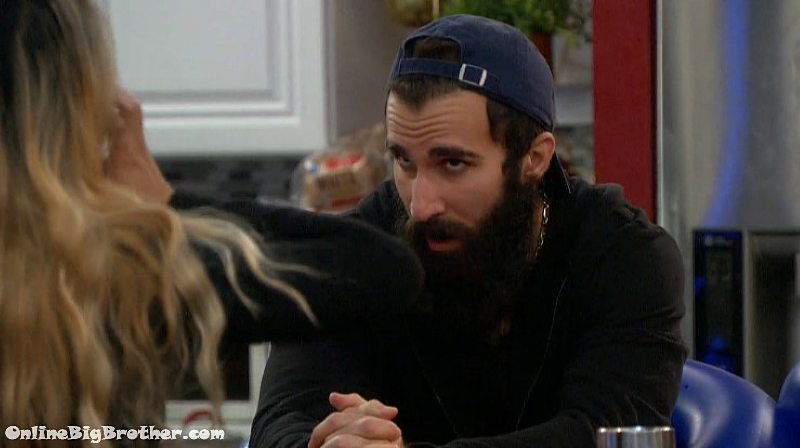 10:54am Paul and Alex are up..
Paul – I'm excited to get BOYS outside this house (boys is code)
Alex – 10 days and a wake up call
Paul – what trip are we going to take.. Canada first.. (NO!)
Paul says Shitmass wantted them to be in her "pit Crew"
Paul – that's kinda dope
Paul – she's filming a movie..
Alex – I dunno but she can't tell us
Paul – TV or a movie.. sounds pretty legit, There's a guy from Jacka$$ in it and Nascar as well
Paul tells her to take advantage of the post BB fame
Paul – we're all in the POOL for America's favorite..
Alex – oh my god poor Jason
Paul – we're all in that pool.. usually 7-6-5 get it..
11:11am Paul tells Alex he suspects Matt just wanted to get away from Raven jokingly says he voted himself out by getting that penalty vote
Xmas joins them
Alex – I'm telling you, you attack his vanity and he'll lose his sh1t ..
Alex – his brain will melt ..
Paul – gawd Cody sucked..
Alex leaves..
paul whipsers to shitmass "she's tripping becuase of the veto"
Xmas – good.. did she ask you to use it
paul – yea
Xmas – she hasn't asked me sh1t.. nobody has asked me anything in this game (2 reasons, 1) you're a b1tch 2) Paul's running your game so why bother talking to you)
Paul sys he's going to be "rum ham" for halloween.
Alex says she's going to be Frank (Philly characters)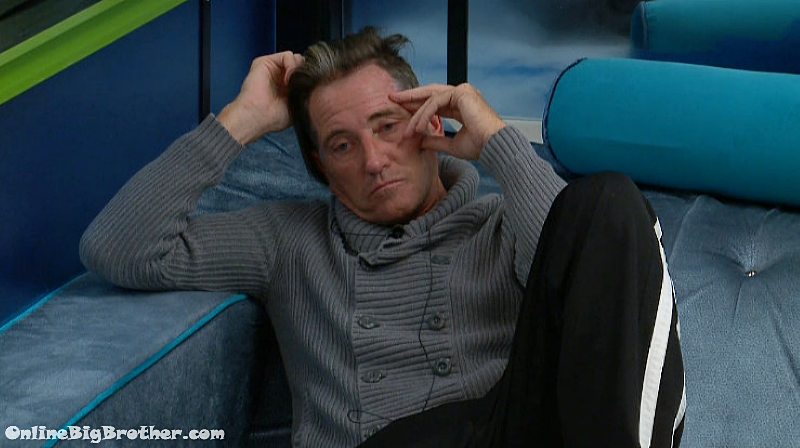 11:50am.,.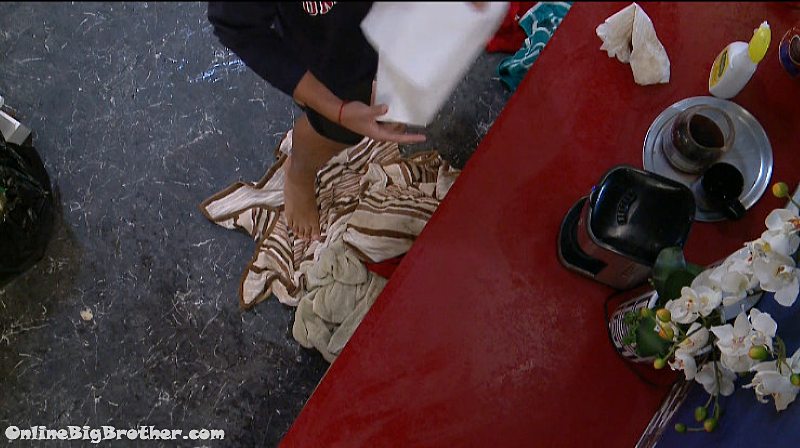 12:12am the coffee maker this year sucks..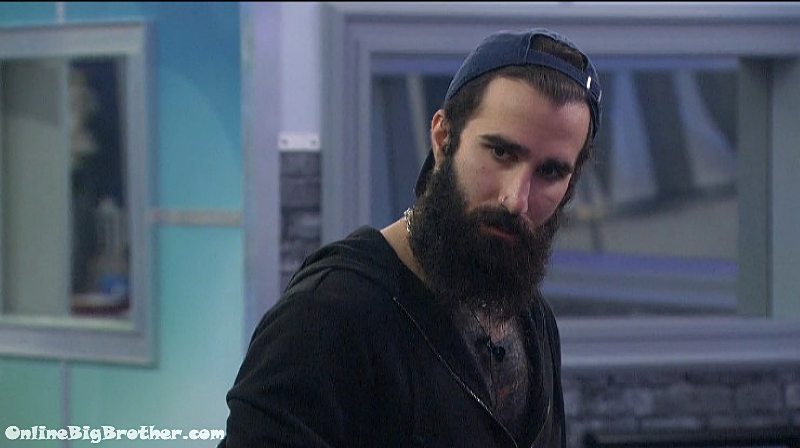 1:00pm Paul talking to Alex about how much they are going to hang out after the show is over.
Paul – I made a lot of good friends this year, last YEar I didn't feel that way
Paul – I didn't connect with people, Yeah Victor and I are boys but as far as having super super similar not just like interest but like outlooks on life
Alex – you've done the same type of stuff and then moved on to stuff (Potatoe)
Alex – but you're younger, but not that much younger.. same with Xmas..
Paul – I'll be like ohh sh1t I'm going to text Alex today.. or I'm going to text sh1tmas
Paul – or .. hey you want to come out, come over this weekend..
Paul – like that's something I would actually do
Paul – it's not Gumpy I can be myself around you guys..
They talk about Raven being called out on her BS from the fans.
Paul – everybody is going to have fans everyone has haters..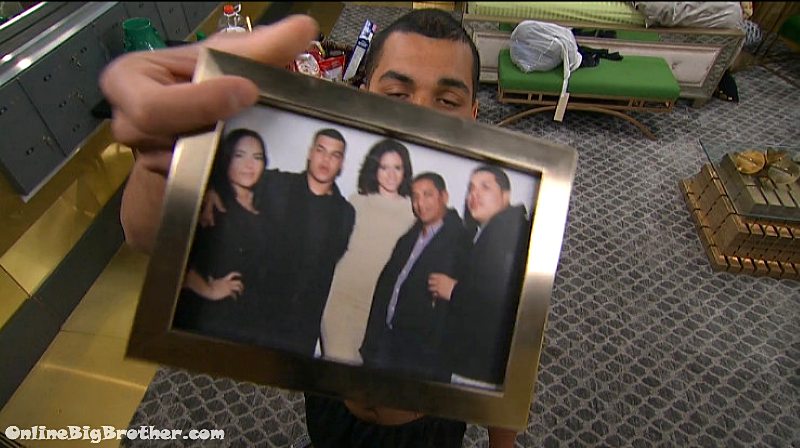 1:02pm HOH Josh going on to his family…
Josh says Alex is a beast and he doesn't know what she's going to do so she's his target
JOsh – I could align with her and flip this house But I don't want to turn on sh1tmas
JOsh – I feel if I get Paul out sh1tmas is just going to turn on me and then it's going to be me and I can't compete next week
Josh – I can't compete in top 3 (huh?)
Josh – Paul's going to fight his a$$ off to get us to top 3… so he says..
J – I just gotta trust him.. umm.. either way I'm not a coward..
J – ahh..,.. I handle myself and carry myself like the man I am
J – So I'm not afraid to go to top three with Paul and Fight it out and have the best man win
J – IS it risky? yeah, but I'l willing to take that gamble I think
J – i'm mind f*ed I don't know what I'm going to do… F* I haven't fed the fish..
Josh goes to feed the fish.
1:27pm
Josh – I love Paul and Shitmas so much.. they have become two of my closest friends ..
J – hopefully we go to final 3 together it's hard turning on Paul
J – It's hard that I have no choice but to turn on him
J – I'm having a hard time
Josh goes on about knowing about Paul's game and how people watching the feeds must be wanting him to take Paul out. Josh says Paul has been in his corner all along.
J – I don't think Shitmas is going to take me to final 2 I think she's going to take Paul because Paul has pissed people off
J – she's taking Paul, I can see it in her face.. But I will take her.. and Paul is going to take me.. he gave me his word on that and I believe him
J – I never questioned Paul, I never lost trust .. I know the game he's played and I know he's thrown me under the bus to protect my game
J – Paul has a final 2 deal with me.. or Alex She doesn't give a sh1t she'll take a shot anybody
Josh is torn if he should take Paul or Alex out..
JOsh – I have a feeling the fans want me to take a shot at Paul.. but.. I think it's too early.. I'm telling you Top 3 I'm turning into a f*ing bull
2pm Big Brother blocks the feeds for the Power Of Veto competition..
4pm Still not back…
5:10pm Nothing yet..
5:55pm No feeds for you..
Links to the ranking system
Rank your house guests here
For those of you that like Statistics here are some expanded reports.