POV Holder:
Allison
Next POV
?
POV Used
Yes
POV Ceremony
March 24
HOH Winner:
Racehlle
Next HOH:
March 27
Original Nominations:
Allison & Heather
Current Nominations:
IKA & Heather
Last Evicted Houseguest
Paul, Kyle, Anick
Have Nots
Adel, Sabrina, Heather, Arlie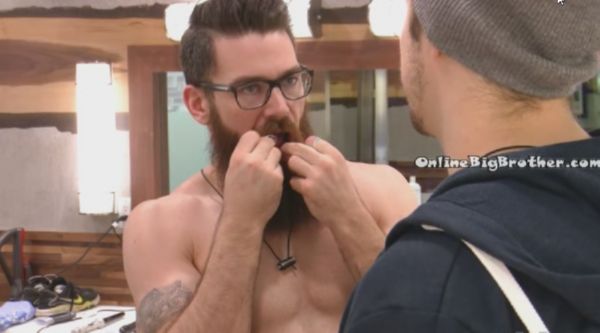 8:30pm Bathroom Kenny and Jon (We only got to hear a bit of this conversation but later conversation in this post give us an idea of what is said)
Jon says he's tripping out. Bringing up how people saying he hates andrew, "Why the f** would I hate Andrew I hang out with him the entire f*** time"
Jon – "Am I his biggest fan no.. "
Sarah comes in and Jon leaves.
Kenny tells Sarah That IKA told Jon that Rachelle made a deal with Kenny for 3 weeks of safety. "Apparently that is why she put IKA up.. because I told her basically " Kenny says this revealed that Jon and IKA are in cahoots.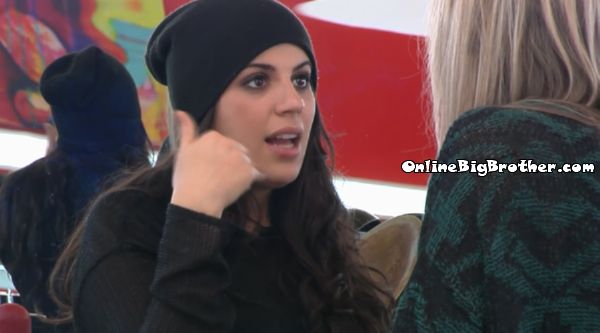 8:40pm Sabrina and Allison kitchen
Sabrina says someone's been telling her Allison is going around saying she's her target. Sabrina says he loves Allison why would Allison be coming after her. Allison says her second person is Sabrina she wants her in this game., "You and Andrew.. honest to f*** I swear on my family I never said I was coming after you"
Sabrina says she's the type of person that in this game when people tell her things she doesn't go tell the other person because that is how the problems starts. (LOL OMG that is exactly the type of person Sabrina is)
Sabrina – "I'll tell one maybe two people I know I can trust"
Sabrina says the house can see they are getting along and they are trying to sabotage it.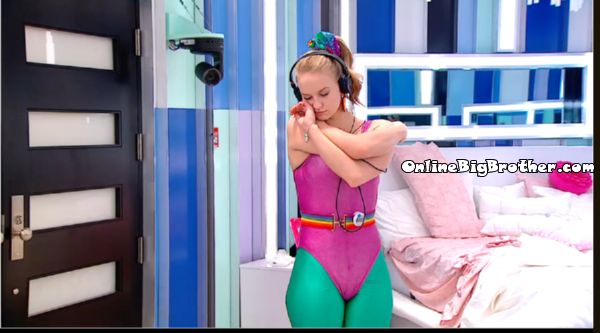 8:50pm Heather dancing in the HOH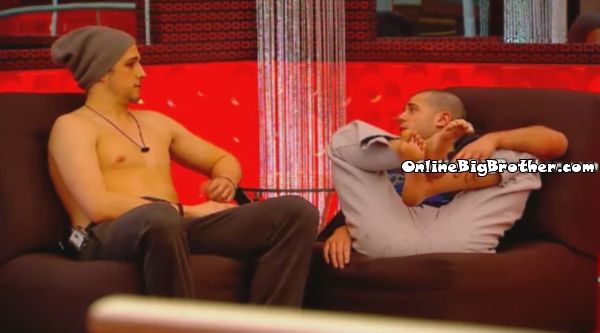 8:50pm Arlie and Jon
Jon asks him if he's heard about the deal they made with Rachelle so she would put IKA up. Arlie hasn't
Jon – "I just talked to Kenny about it and he lied to my face"
Arlie – "I knew they did something.. how did you hear about that"
Jon – IKA told me
Jon says it's time to F*** Bounce.
Arlie knew they had done something, He suggest they do not talk right now they need to find a place where they can have a nice long talk, "Be calm put on your happy face"
Jon is worried about Sarah asks if she knew. Arlie says she hasn't been talking game much he's been taking a break.
Jon – "Well I need to start playing the game"
Arlie – "Yes I agree.. honesty lets end this talk right now and talk later"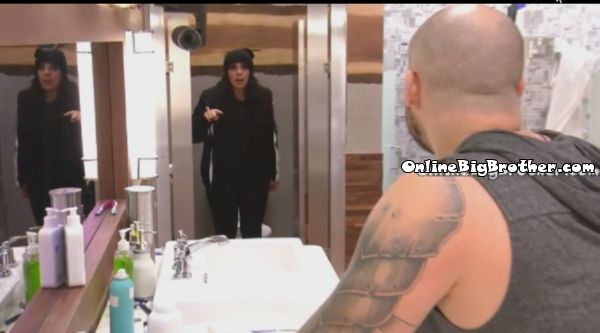 9:00pm Poolside Jon and Sabrina Jon brings up the deal Kenny made with Rachelle for 3 weeks of safety. Sabrina says she wasn't there when the deal was made and it's being used to protect her from IKA>
Sabrina scampers off to talk to Andrew.. finds him in the bathroom
Sabria – "Jon is freaking out" she explains that JOn told her Kenny is lying to his face he knew they had made a 3 week deal with Rachelle that is why IKA is nominated. Sabrain adds that Jon thinks he's out of the loop.
The lie is that Kenny told Jon the deal he made with Rachelle was if you keep me safe this week I'll keep you safe next week. Jon knew KEnny made a 3 week deal when he asked Kenny about it.
Sabrina races to Arlie "Jon's freaking out he doesn't think he's part of the alliance anymore … blah blah blah"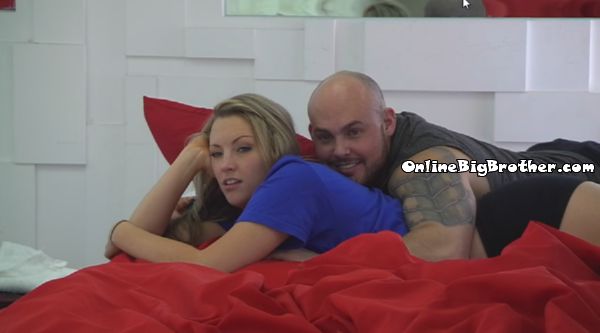 9:10pm cuddling
Lots of milling around.. not much going on feeds are cutting out :(
[polldaddy poll=7898587]
Share it YO!!
Tweet