POV Holder:
Allison
Next POV
?
POV Used
Yes
POV Ceremony
March 24
HOH Winner:
Racehlle
Next HOH:
March 27
Original Nominations:
Allison & Heather
Current Nominations:
IKA & Heather
Last Evicted Houseguest
Paul, Kyle, Anick
Have Nots
Adel, Sabrina, Heather, Arlie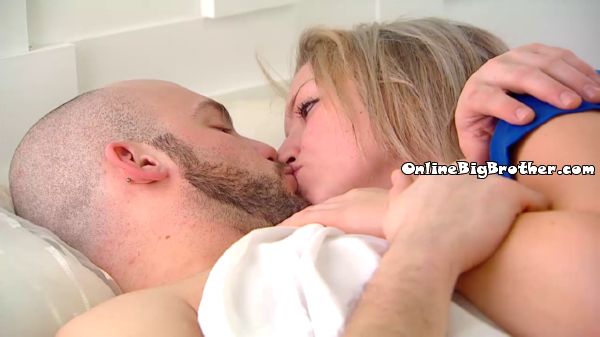 10:00pm Cuddling
10:10pm HOH Rachelle and Sabrina
Sabrina tells her they have a little bit of a problem. Brings up Jon being worried he's out of the loop.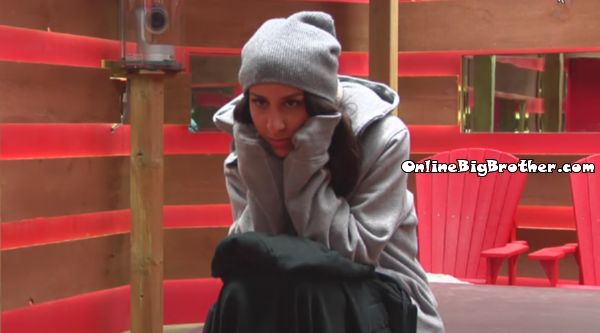 10:22pm Jon and Neda Hot Tub Room
Jon brings up talking to Sabrina and confronting her about not being in the loop. He says it was obvious that she knew he didn't know.
Jon says he's throwing Kenny and Andrew up if he wins HOH
Neda doesn't think he should put up Kenny.. "You have to be smart though"
Jon – I'm so F*** livid right now "
Neda – "All the girls I ever trusts turned their backs on me"
Jon – "I don't think I can trust Sarah"
Jon believes that Sarah, Kenny and Andrew are working together. Neda – "For sure"
Jon tells her Sarah keeps coming up to him saying she wants Andrew out and if it comes down to it she wants KEnny out.
They agree Sarah is trying to get info.
neda – "I F*** hate Andrew so much"
Jon – "I f*** hate every person in this house beside you every one"
Neda is positive Rachelle and Sabrina will put her up in a second.
Jon says it was week one him and kenny went up to Rachelle and they made a deal to not turn their backs on each other, 'I guess that is out the window"
Neda – "Kenny has so much influence over Rachelle you have no idea"
Neda thinks unless SAbrina is up beside her she's going home. Jon doesn't think they have Sarah's vote anymore.
Neda doesn't thinks Sarah will vote out Kenny but she would Andrew.
Jno doesn't think Sarah would vote out Andrew.
Arlie joins them, they start talking about Adel's power. Arlie points out how big of a power it it.
10:30pm HOH Rachelle and SAbrina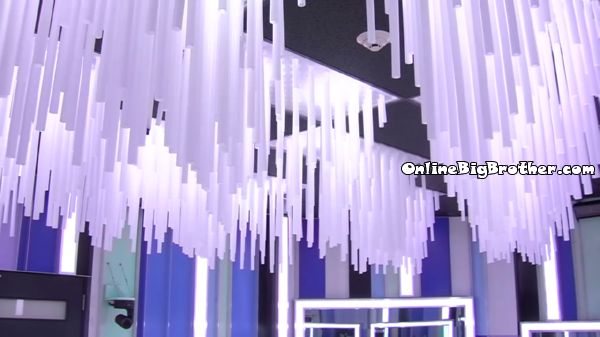 10:40pm HOH Sabrina Rachelle and NEDA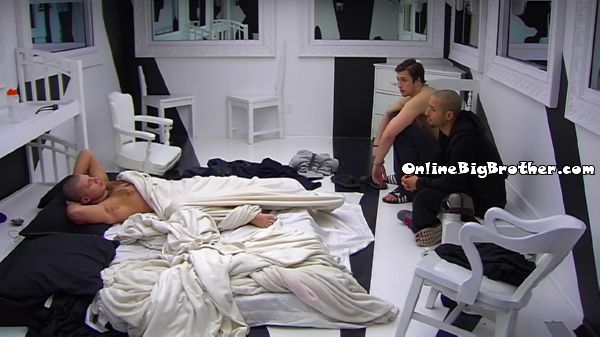 10:47pm Have nots Adel, JON and Arlie
Adel ask them if he wins HOH who should he put up, He's not going to put up Heather or Neda.
Adel says he wouldn't waste his HOH on Rachelle, calls her "Bunk"
Jon "like horseradish Bunk"
Jon brings up Sabrina as a target.
Adel – "No she's bunk to"
Adel tells them the next two strongest women in the house after IKA are Allison and Sarah, he hates to say it but one of them would have to go up.
Arlie would put up a guy and a girl, Allison and Kenny.
Jon – If veto is played we throw up Andrew have them fight for votes.
Adel tells them Sarah is deep with Kenny he doesn't care what people tell him she is deep with him. Reminds them Kenny had a big part in Sarah putting that move on the girls. Adel declares Sarah voting out Paul was the biggest move in the game so far.
Jon – "who"
Adel – "Sar bear"
They agree they have to prevent Andrew from winning HOH this week.
Adel tells them he's not going to waste his power on Rachelle or Sabrina they are both useless. Adel would have to use his power on Allison .
Adel calls Sabrina "a snitch A$$ snitch" and people are using her as a snitch.
Arlie explain to them they are so much on the same pages they need to avoid being seen in a group because they cannot have other people in the house suspecting there is something.
Adel leaves
Jon says if Andrew or Kenny wins HOH he's going home.
Arlie – "We can't let them win.. Deli can take you off with is a saving grace"
Arlie thinks that Sarah will probably go with them, he doesn't think she wants to go to the end with Kenny and Andrew because there's not way she could win.
They agree to tell Deli as little as possible.
10:56pm Adel and IKA
Adel telling her he's tried everything he can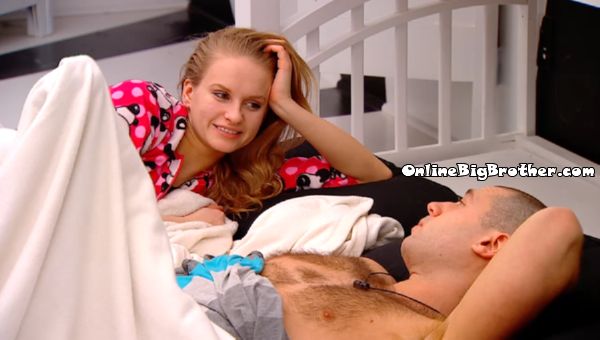 11:30pm Heather and Arlie Have Nots
Arlie Tells her they have to fight like hell in the competitions, "Lines have been drawn in the next two weeks everyone will see them"
Heather says Sarah is with the guys but Sabrina really isn't close to anyone she's just with Andrew. Heather thinks Andrew is playing Sabrina.
They agree Neda hasn't formed any big alliances so they can bring her in. Arlie explains if they can get Neda they have 5.
Arlie – "Big Jon and Adel are in the line of fire.. you are not… I want to protect everyone"
Arlie says the "Boys" Rarely think long term so sooner or later they will come to HEather when they need her vote.
Heather doesn't think Kenny cares for her. She thinks Andrew might come to her. Arlie points out that Kenny is a very smart player.
Arlie – "Me and you are in the best position in the game"
Arlie is amazed this week turned out this way, "It all started with a little idea and a couple people put it in place and now you are safe"
Arlie tells her if they win HOH they should put up Allison and either Kenny or Andrew.
Heather doesn't want to put up Allison up. Arlie suggests maybe Sabrian would be the better pawn.
Adel joins them
(Video Coming)
12:15AM HOH room Neda, Sabrina and Rachelle
Sabrina is picking her nose through the entire conversation … it inspired this tweet.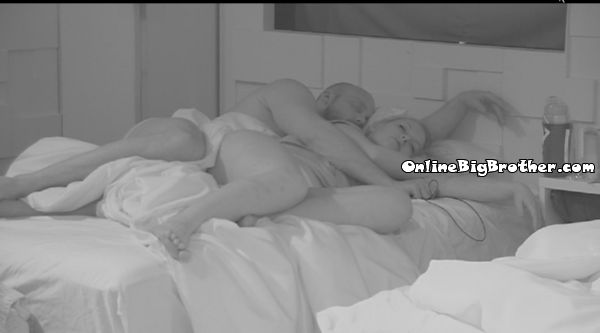 1:04am Diary room leak Sabrina
Sabrina is saying she's having a sneeze attack in the have nots room, she think it's from all the dust. She asks them for benadryl or something because she can't sleep and is keeping everyone up.
Production tell her OK they get here something.
1:10am Sabrina gets her Benadryl flosses her teeth and goes to bed. She counting things around the house and whispering to herself.
[polldaddy poll=7898587]