| | | | |
| --- | --- | --- | --- |
| POV Holder: | ? | POV Used | ? |
| HOH Winner | Caleb | Nominations: | ? and ? |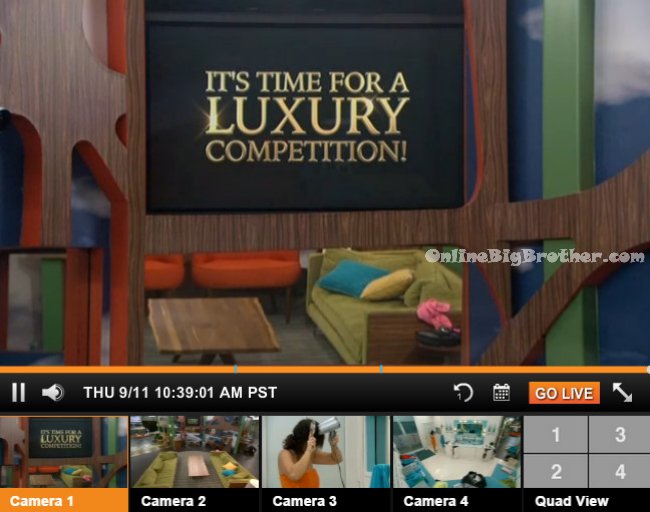 Big Brother 16 Live Feed FREE TRIAL – Use the FLASHBACK feature to watch everything you've missed!
10:45am Big Brother displays "IT'S TIME FOR A LUXURY COMPETITION!" on the living room tv screen. All the house guests except Victoria are still sleeping. Big Brother starts playing the Holla messages over and over again to wake up the house guests. Big Brother blocks the feeds and when they return Frankie, Derrick and Cody head into the living room. Frankie yells Oh My GOD! Derrick screams yes! Yes! That's what I'm talking about!! They get Caleb to come down from the HOH room and show him the tv screen. Frankie says maybe a big old diesel truck will come through that door full of money! Caleb says they misspelled luxury. Victoria says no. Caleb asks that's how you spell luxury!? Victoria says yes it is. They talk about whether there will be one winner or multiple winners.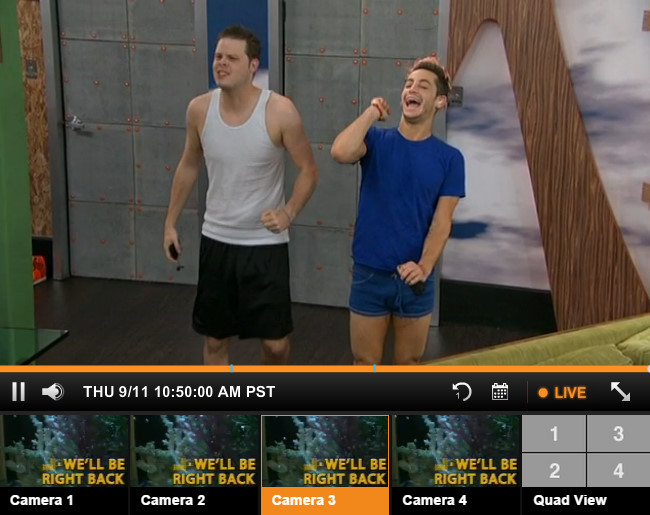 11am – 11:15am Caleb comments on how Cody fixed his hair and went back to bed. Caleb says the "LUX" looks good but the "URY" doesn't. I guess its just because we haven't seen it in a while. Caleb goes up to HOH room and finds the door locked. They talk about how Chris specifically told Caleb to come downstairs. Frankie says this is the most twisted season ever. Caleb says I should expect the unexpected .. like Devin in here in a banana suit. Frankie says or in a banana hammock! The speculate on it being Pandora's Box. Caleb says dude I know I would get slammed with something bad! Frankie says oh yeah! Caleb says do you think I should open it?! Derrick says you've got to open it. Caleb says I don't got to do anything. Derrick says if there's a possibility of you winning $5 .. you're opening it! Caleb says I got to be honest .. me being locked in there with Jocasta would be the worst. I love her but everything she talked about was the same thing.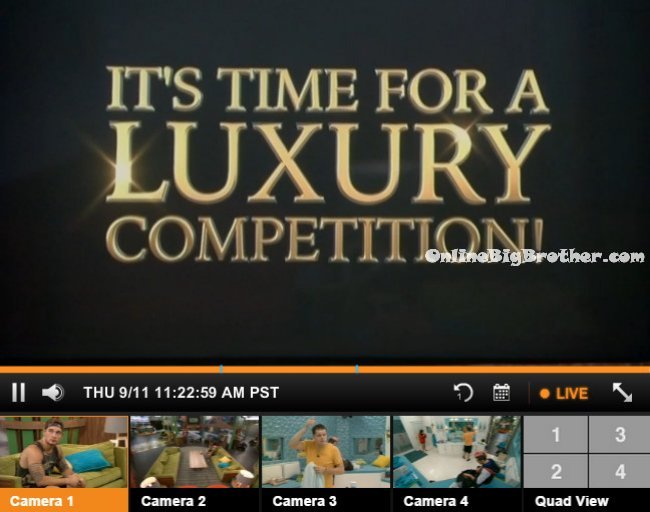 11:25am
They speculate on the prize in the luxury comp could be to fly to the the Luxor in Las Vegas. Caleb says with two beautiful women in the back with you. Frankie says two beautiful prostitutes. Derrick says that will blow you on the way to the concert. Caleb and Derrick head into the living room. Caleb says I am going to be the first person in big brother history to not open Pandora's box. Dude they straight locked me out! Derrick says they're up to something. Derrick says its going to be a fun day for sure. You never know we could get smashed and you could get something nice.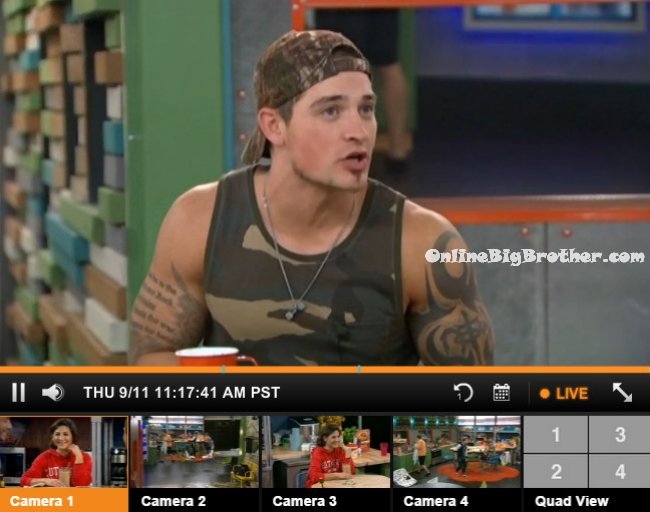 One way to support this site that doesn't cost you anything extra is making your
Amazon purchases through the links Below
For in Canada use the following link:
Amazon.ca
11:30am – 11:45am Big Brother blocks the feeds and when they come back all the house guests are in the second HOH room. Caleb reads a card: "It's time for a luxury competition but before we begin Cody that dinosaur costume is once again extinct. Big Brother has a prize for us .. lets take a look at the TV. All the house guests are screaming. The tv is showing the front door and all of a sudden all the jury members rush into the house. Donny, Jocasta, Nicole, Zach and Hayden start tearing the house apart. Zach grabs a huge pile of clothes and brings them to the living room and dumps them on the floor and starts dancing on the coffee table. Big Brother blocks the live feeds and starts showing the live feed highlights.
Big Brother 16 Live Feed FREE TRIAL – Use the FLASHBACK feature to watch everything you've missed!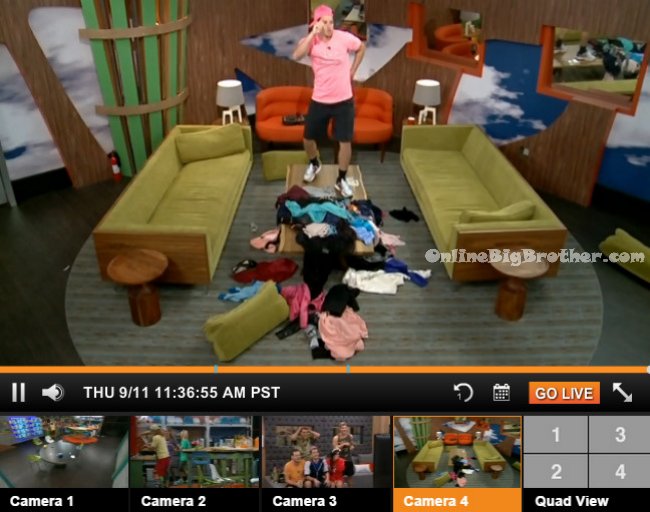 Hayden and Nicole sabotaging the house … and Zach making it rain froot loops..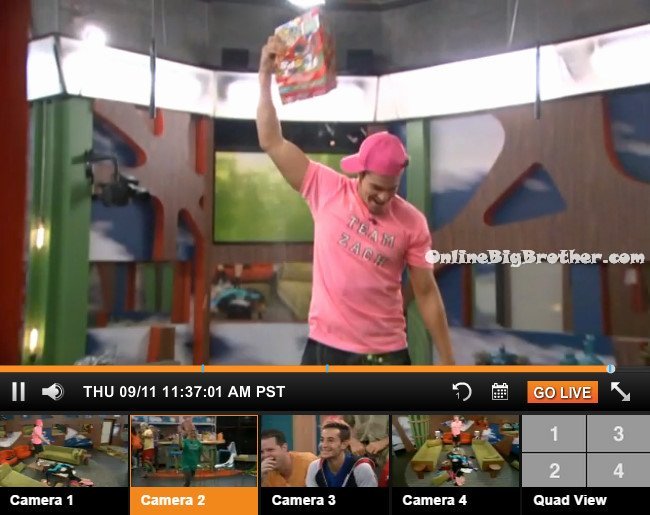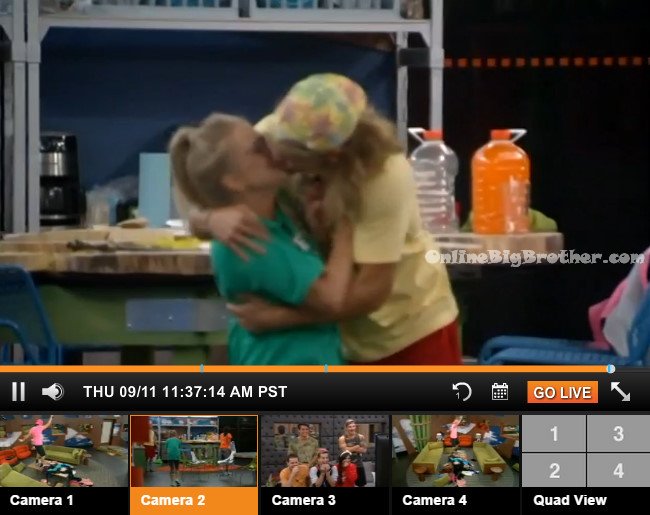 If you found value in our site, the work we do and the community we foster please consider leaving a donation using pay pal below.
[polldaddy poll=8285104]